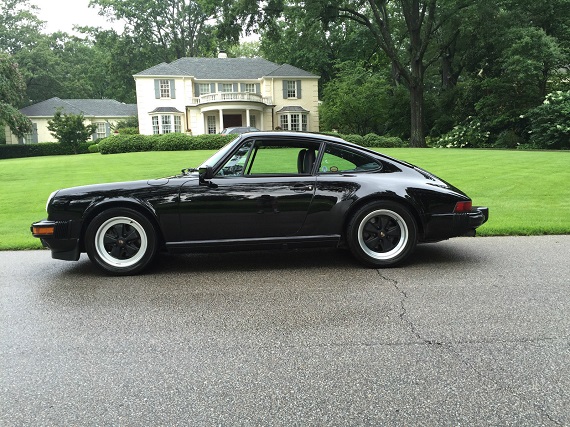 When I first began writing for GCFSB it was just before the air-cooled 911 market took off. Suddenly nearly every 3.2 Carrera I'd see would set a new benchmark for value. Long-hood models, which already had been expensive, began to reach well into six figures for the 911S and rare variants seemed to leap into the stratosphere. We saw quite a few interesting examples hit the market as sellers tried to capitalize on these gains and almost any time a well-maintained 911 came up for auction with no reserve it would sell well before auction's end, sometimes in a matter of one or two days. Those times are behind us as the air-cooled market has settled down and while the gains haven't retreated much for many of these cars the classic 911s of the '80s have taken some steps back into much more attainable territory. This is especially the case with higher-mileage basic Carreras. And I don't mean this as a bad thing. These are wonderful cars meant to be enjoyed so ideally the prices will be such that owners don't feel conflicted about opening the garage just because it's a little cloudy. I mention these things because I've begun to notice a lot more nice looking examples of the 911SC and 3.2 Carrera popping up for much more reasonable prices. These aren't necessarily the 911s in great color combinations or low mileage, but nice honest looking cars none the less. At times the reserves remain too high, but even that should work itself out with time. The example we have here seems to fit this bill: a Black 1985 Porsche 911 Carrera Coupe, located in Memphis, with 111,000 miles on the clock.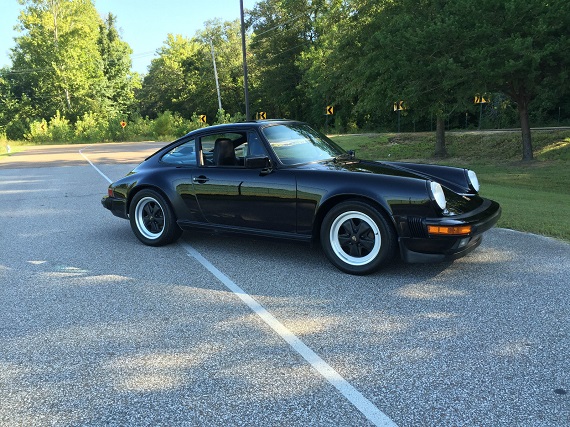 Year: 1985
Model: 911 Carrera
Engine: 3.2 liter flat-6
Transmission: 5-speed manual
Mileage: 111,000 mi
Price: Reserve Auction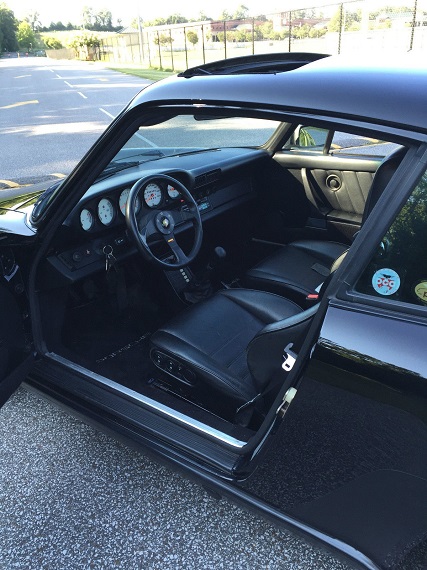 Wonderful factory paint 3.2 liter coupe in the best color and one of the best year models ever built. Extensive records and car comes with all books, complete tools including hard to find sunroof tool, spare keys, perfect fitting Porsche two piece front mask and mirror bras, car cover, tire inflator, etc . Interior features include power sport seats… driver's with heated option, black roofliner, sunroof, Momo Corse steering wheel with extended hub – (original wheel that has been boxed for decades in perfect condition is also available). Gearbox rebuild at 95k along with fresh clutch kit, valve adjustment, etc, which again is fully documented. One of the very best driving 3.2s you will find anywhere. A beautiful classic 911 that will only gain value in the years to come – previous owner bought this coupe in 1995 and was meticulous in it's care during his 21 year ownership…..car has always been garaged. Interior is in extremely fine overall condition and the exterior is free from dings, dents and scratches showing only minor typical road wear. It is hard to believe it is over 31 years old and drives perfectly with no mechanical issues.
Email with any concerns or questions…….I reserve the right to end this auction at any time.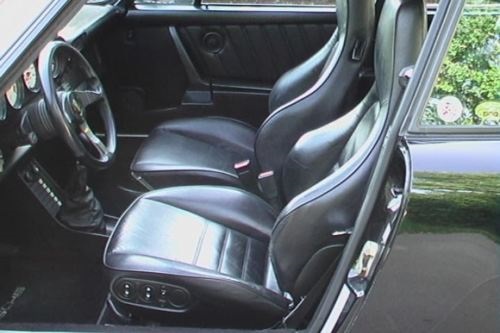 Given its age and mileage I like the look of this 911. It's the somewhat common triple black combination that many enjoy and which provides an extra dose of menace to your performance machine. It won't blow you away, but for fans of black cars it certainly does the trick. For those interested in originality it looks mostly original. The original steering wheel comes with the sale so that is a non-issue. It has the front spoiler but not the rear spoiler so that is an issue that will need to be sorted, but isn't really anything major unless you really care about how original this 911 looks. Otherwise, this looks like a well-maintained 911 with tons of life left in it. Bidding sits at $30,100 with reserve unmet. I don't really suspect bidding here to increase too much more so whether the reserve is met remains to be seen.
-Rob