I'm guessing that if you're a fan of the 944 Turbo, you're reading this with a slight tinge of regret that you didn't bid on the two no reserve 944 Turbos I posted the other day. Both were unique in their own ways, but the condition and pricing made them compelling options. The Nougat Brown car traded for a staggeringly low, "why the hell didn't I jump in on that auction" $8,100. The Alpine White car, with a bit better presentation and neat options, has just broken $10,000 with a few hours remaining. The 944 Turbo is one of those cars that keeps me thinking, wondering when they too will be out of reach for most enthusiasts. Today I have another interesting configuration, low mile Turbo to consider – is this one worth the plunge?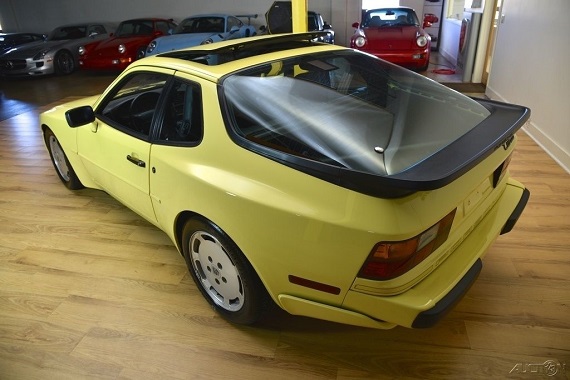 Year: 1987
Model: 944 Turbo
Engine: 2.5 liter turbocahrged inline-4
Transmission: 5-speed manual
Mileage: 67,607 mi
Price: $16,888 Buy It Now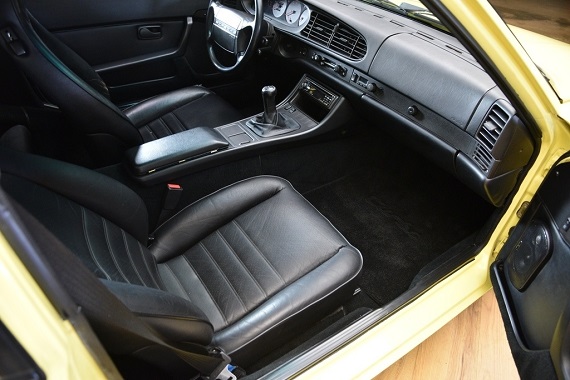 1987 Porsche 944 Turbo in Rare Light Yellow over Black. Low miles. Runs and Drives great and turbo and clutch engages as it should. Power Sunroof. Trades Welcomed and Financing Available. Serious Inquiries Call 201.310.0048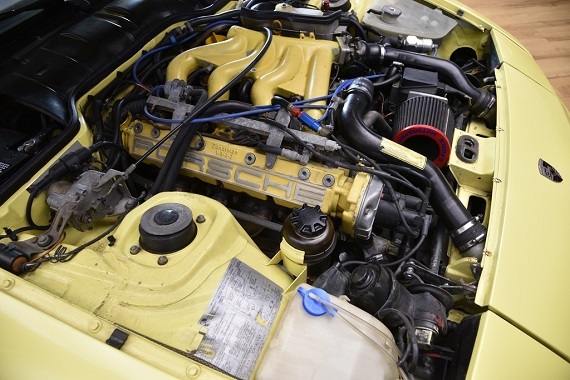 Right off the bat, the obvious draw (for some) will be the very unusual to see at all color of Summer Yellow. In Europe this color was Lemon Yellow, but the obvious connotations to a problematic car experience led the U.S. market to a more upbeat name. As far as I can tell, this color (L MIA) was only offered as an option on 1987 944s, and while rare to see at all, to be equipped on a Turbo model is especially so. Unfortunately, we don't find out much more about the car or its options from the eBay seller, which is a shame since that could change the value and desirability. What is clear is that the car wears the optional (for 87 and 88) "Gullideckel" forged alloys – remember, after 86 Fuchs were no longer an option thanks to the addition of ABS and higher-offset hubs. The car wears standard seats and it would appear that the engine has been apart if for nothing else than to be painted poorly in color match. Couple that with the aftermarket intake and it is certainly a bit of a cause for wonder about the last few years of ownership, but a PPI could sort if this was a reasonable example. The asking price is quite steep given the lack of information; after all, it's more than double the Nougat Brown car which had a fair amount of recent documented work and was in great original condition with also unique options. However, if you really love Lemon Yellow, you don't exactly have a lot of options and returned to a more stock configuration this car would certainly draw a crowd at PCA events. In that light, the near $17,000 asking price isn't outrageous, but it's certainly not a great deal in the 944 Turbo realm right now.
-Carter