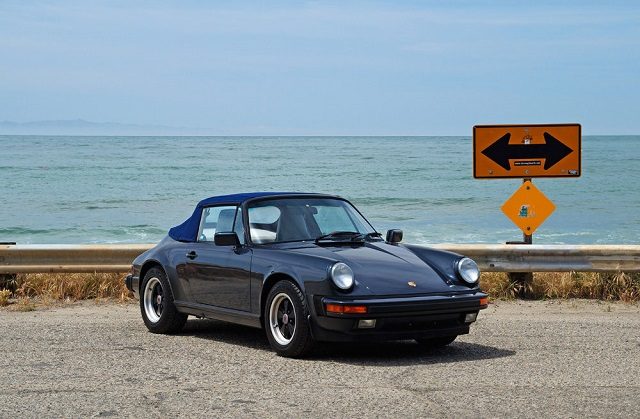 I've been on quite a run of 3.2 Carreras lately and for whatever reason it seems like almost all of them have been from the '88 model year. I don't know why that is. I can't recall any recent sales of an '88 that would draw other owners out of the woodwork to try and sell their '88 911 as well. Even if that were the case I'd still expect just as many '87s and probably even '89s to pop up. Anyway, here we are and here we have another '88, this time a Carrera Cabriolet and it's parked next to the ocean, which means it will draw my attention immediately. We are well within the warmer months so this is as good a time as any to pick up a nice Cabriolet for summer top-down enjoyment. This one here is from the lower mileage portion of the spectrum so it won't likely come at quite as reasonable a value as some of the others available, but with the market seemingly overflowing with '88 Carreras perhaps one like this can be had for a little lower cost. It's certainly worth a shot.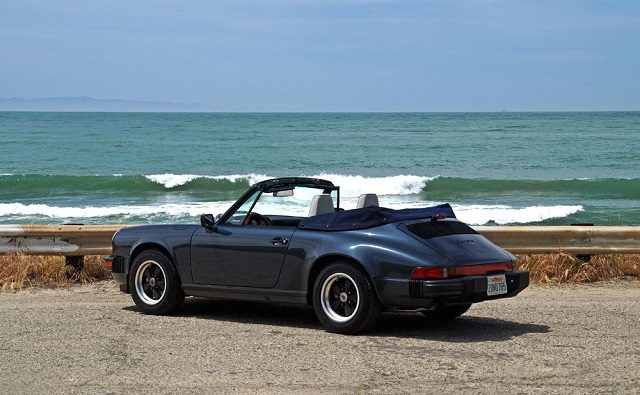 Year: 1988
Model: 911 Carrera Cabriolet
Engine: 3.2 liter flat-6
Transmission: 5-speed manual
Mileage: 57,530 mi
Price: Reserve Auction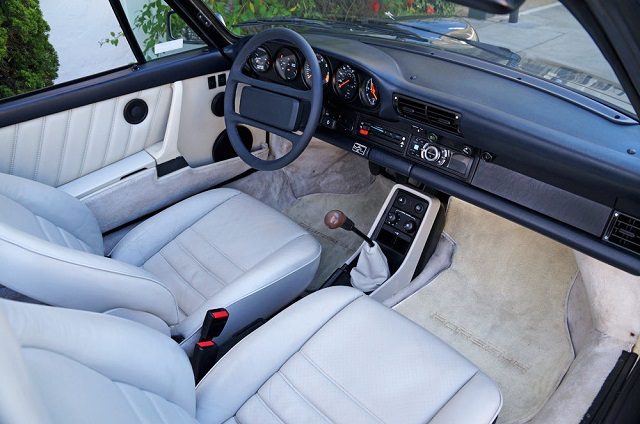 Goodman Reed Motorcars

805-202-4557

Please Note: The car was initially photographed prior to having a beautifully refurbished and correct steering wheel installed, which can now be seen in the interior photographs. The correct shift knob has also been ordered and will be installed prior to delivery.

Offered for sale is an exceptionally clean and mechanically strong 1988 Porsche 911 Carrera Cabriolet with 57k documented miles from new. Finished in striking and timeless Marine Blue Metallic over a Linen leather interior, the car is as mechanically sound as it is beautiful, a strong original example that comes with its books and manuals (including the stamped service booklet) and a clean CARFAX report documenting the car's mileage history. Whether you're looking to add a clean and desirable G50 transmission 3.2L 911 to your collection or are just a weekend enthusiast looking for a beautiful and fun-to-drive cabriolet, this gorgeous example deserves your consideration.

Delivered new to its first owner by Porsche of Toms River, NJ, he would use the car sparingly in New Jersey and New York until 2002 and 41k miles, at which point it was sold to its second owner, who kept the car in New York and Connecticut. The car would pass to two additional local owners before we were able to acquire it earlier this spring, however like the first owner, each subsequent owner always kept the car garaged and well cared for, clearly only using it for weekend pleasure driving and only in fair weather. The result of their careful stewardship is an exceptionally clean, straight and mechanically strong example.

The car's finish is excellent, deep and lustrous and marred only by the most minor of imperfections (a few touched up rock chips, etc.), none of which are significant enough to blatantly appear in the pictures or detract from the car's considerable appeal. The beautiful Marine Blue Metallic finish cloaks a body that is straight and free of any evidence of accidents, with excellent panel fits and gaps throughout. All of the glass and rubber is in great original condition, as are the Fuchs wheels, which are wrapped in Goodyear Eagle GT tires with plenty of remaining tread. The car's undercarriage is completely rust-free, original and untouched, showing only wear and road dust consistent to a properly stored, sparingly used example.

The car's interior is equally as clean, the Linen leather seats showing only the minor wear typical to a well-cared for 57k original mile 911. The same can said of the original carpets and interior panels and the door pockets retain their shape. The dash is free of cracks or warping and it houses an aftermarket Alpine unit, as well as iPhone charger/AUX-IN cable in the glove box and a well-functioning radar detector. The boot cover and soft top are both in excellent original condition, the top retaining a clear plastic rear window. The car still has all of its original panel stickers, including the options sticker on the inside of the hood that denotes the following options:

018…………Sport Steering Wheel with Elevated Hub
158…………Blaupunkt Reno Radio
437…………Comfort Seat Left
454…………Automatic Speed Control
490…………Hi-Fi Sound System
975…………Velour Carpet in Luggage Compartment
C02…………Equipped w/ Catalytic Converter

The car is also very tight and strong mechanically, the bulletproof 3.2L engine firing up easily without any smoke or hesitation and pulling strongly and smoothly through each of the desirable G50 transmission's gears. Compression is excellent, as is oil pressure, and it's easy to understand why this era of 911s is one of the most desirable: it beautifully melds efficiency, reliability and everyday ride quality with a truly visceral, vintage driving feel that is sure to provide anyone behind the wheel a grin-inducing experience.

If you're in the market for a late '80s G50 transmission 911, this Carrera checks all the right boxes: 57k documentable miles, timeless and desirable livery, clean cosmetics and strong mechanicals. As one of Porsche's most lauded creations and the market reflecting continued appreciation, this 911 represents an excellent investment that can be enjoyed for decades to come.

We want this car to go to great home and would be happy to answer any questions or discuss a deal, so please feel free to email us or call us at 805-202-4557. You can also visit us online at GoodmanReed to see additional photographs or contact us directly.

Goodman Reed Motorcars

Santa Barbara, CA

For U.S. buyers a 10% non-refundable deposit is required within 3 days of the auction's end, the balance to be paid within 7 days of the auction's end. Foreign buyers must pay in full within 7 business days of the auction's end. Buyer is responsible for shipping, however we'd be more that happy to help with recommendations and arrangements. The car is listed locally and we reserve the right to end the auction at any time should it sell prior to auction's end. Thanks for your interest.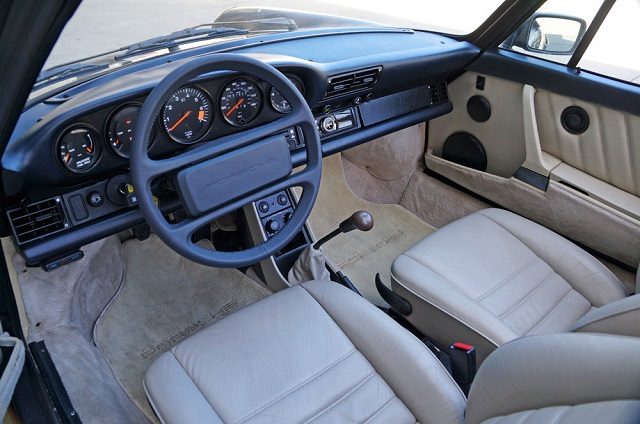 This is a color palette that isn't too uncommon among these later Carreras, especially among those we find in these sorts of coastal environments. It works well, though of course I do always wonder how easy it is to keep that Linen interior looking clean in an open-top car. Unlike many recent 911s we've looked at this one appears to have a decent ownership history available to us and perhaps even a comprehensive service history. A perusal of its records should clarify that last point, but we have a good start regardless. All in all this looks like a nice honest 911 in mostly original condition that also happens to come in an attractive color combination.
At the moment, bidding sits at a pretty reasonable $40,000 with the reserve unmet. Given its mileage and apparent condition I'm going to assume we'll need to see at least another $10K in bidding added, possibly even more, though I'm not sure how far above $50K we can really expect interest to extend.
-Rob