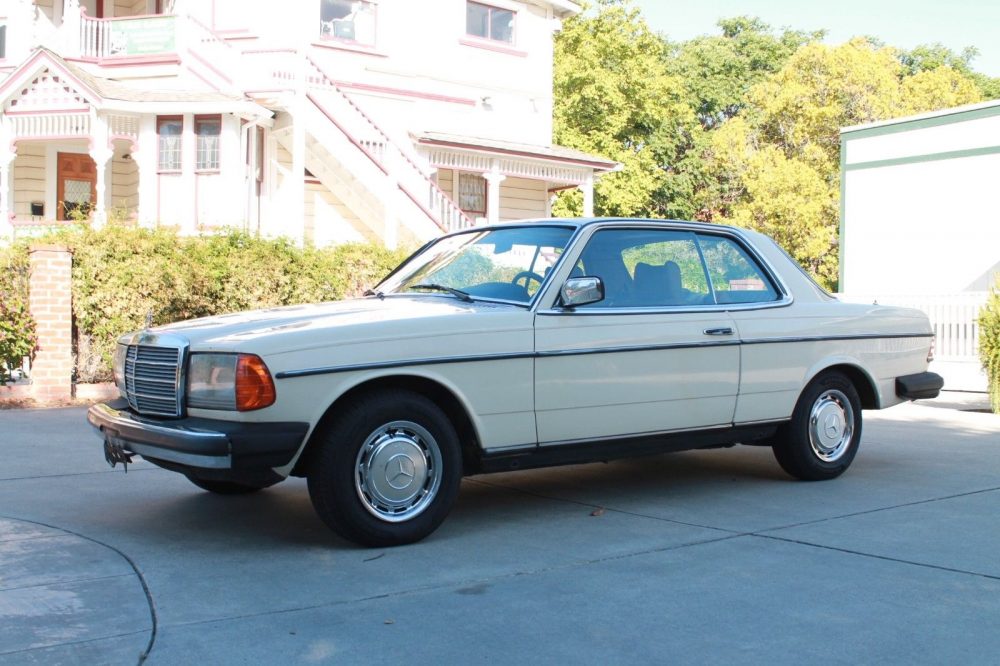 Last week I checked out a cherry 1985 Mercedes-Benz 300CD that was had a few small issues, but I felt was worth the money. Sadly, it looks like the seller cut the auction short so we didn't find out what the final selling price was. Today, I ran across another 300CD, but this one is a few years older and a little different. This 1979 up for sale in California uses the non-turbo OM617, which is a fine enough engine in itself, doesn't have any rust and by some kind of miracle, has a functioning air condition. It also has a nice touch with the European headlights and the best part? It has quite the attractive price tag.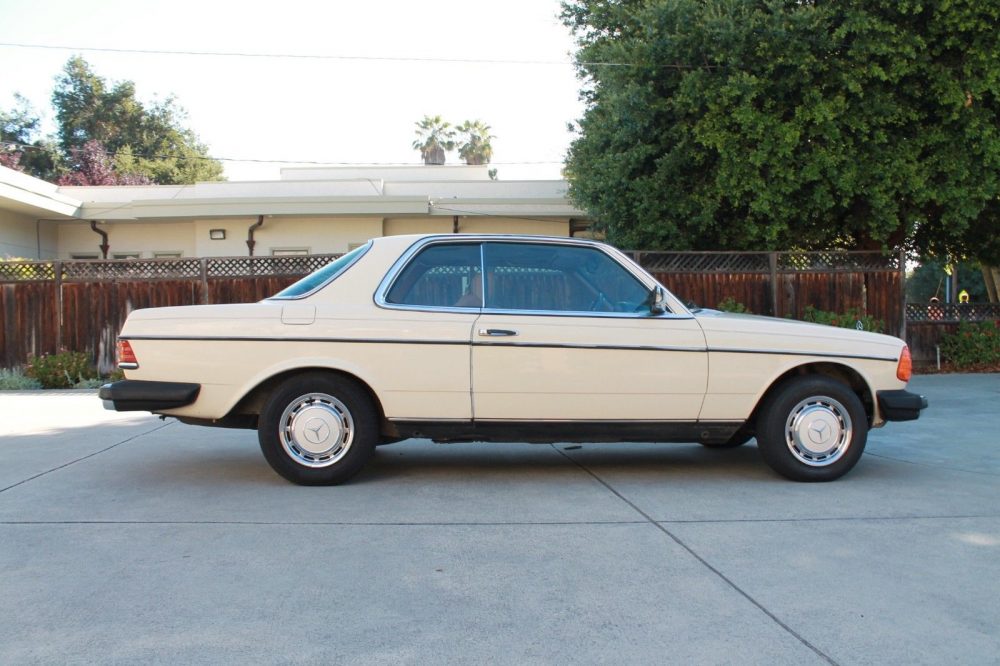 Year: 1979
Model: 300CD
Engine: 3.0 liter inline-5
Transmission: 4-speed automatic
Mileage: 168,000 mi
Price: Buy It Now: $4,250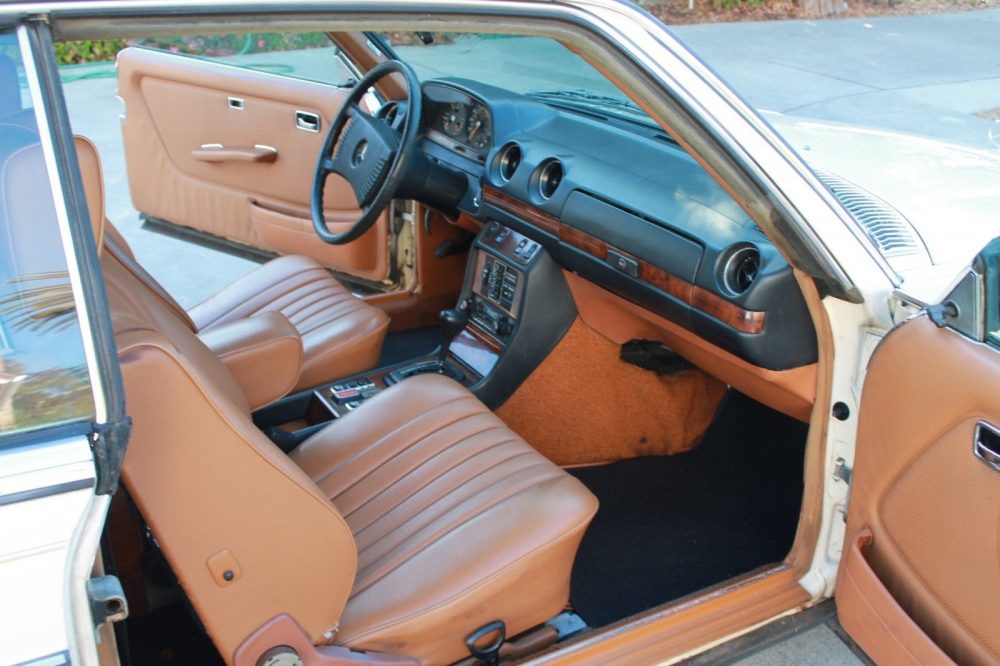 Mercedes 300CD Coupe, Mechanically great, AC Blow's very cold, Heater works, No leaks and runs excellent. Rust free, Original paint, good interior, tires and brakes. 168k original miles. Recent service. Car needs nothing.

We recommend centraldispatch.com for domestic shipping, we do not charge commissions on shipping.
We recommend wcshipping.com for international shipping.

Payment is due in 3 Business days, Period. I work with all major logistics companies in California and will send title and bill of sale same day as payment. I will work with all out of area buyers with their transportation needs. I will do everything needed to insure you get your car asap. California resident's are required to pay tax per state law. Out of state or country no tax due upon purchase, you pay taxes according to your state or country laws. All sales final. We do not sell vehicles to State of Florida.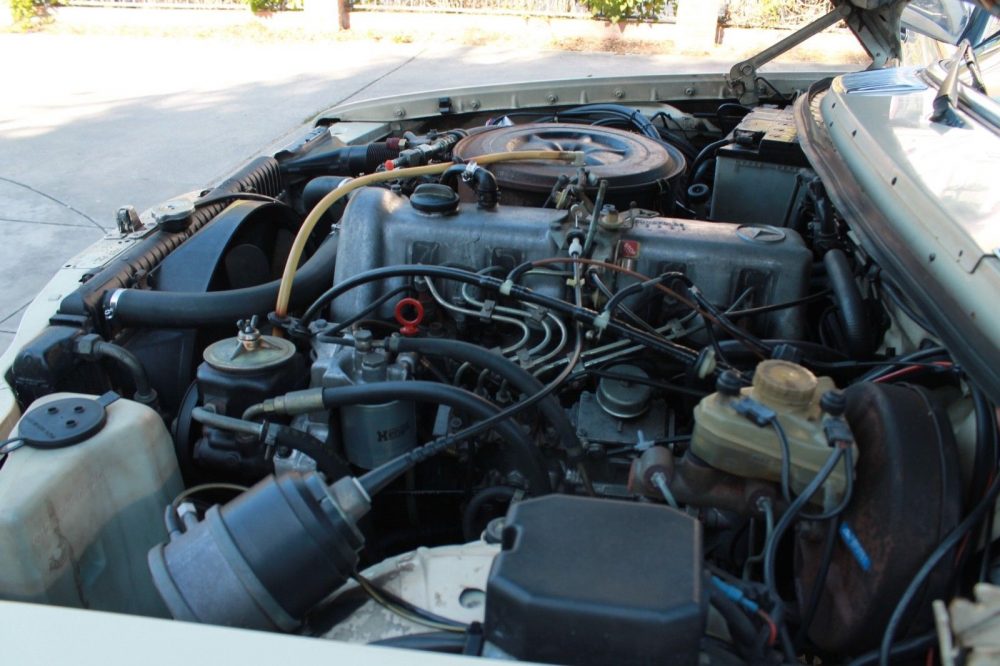 I dig these non-turbo coupes just as much as the later model one because of their uniqueness. I'm fully on board with hubcaps over Bundt wheels because owning a Mercedes with Bundts, I'm literally cleaning them once a week because of how much brake dust they amass. My hubcap car? They look the same no matter what. I'm sure the wheels under the hubcap is filthy, but what do I care? I look at the non-turbo OM617 engine as a nice middle ground between the under-powered OM616 and the turbo OM617 that is prone to oil leaks around everything related to the turbo. (Ask me how I know.)Â Of course, the major downside to these early W123s is the sad excuse for a climate control system that was borrowed from Chrysler. (Again, ask me how I know.)Â If it is working, like it is in this car, count your blessings and hope to stays that way. There are some solutions out there to fix these when they go south, but a lot times it is related to things inside the dash that these aftermarket systems can't help with. If that is the case, you just deal with it. The rest of the car looks pretty good with a few little odds and ends missing, but overall it is a nice example.
I think $4,250 is a more than fair price for this car. You could buy it, drive it for another 50,000 miles and probably sell it for the same price. Usually they are priced closer to what last weeks 300CD was and for good reason. These coupes will never go out of style as long as you keep up with them and this car is no different. If this was closer to me I would be really tempted to go see it and try to work out a deal on it, but alas, California wins again.
– Andrew