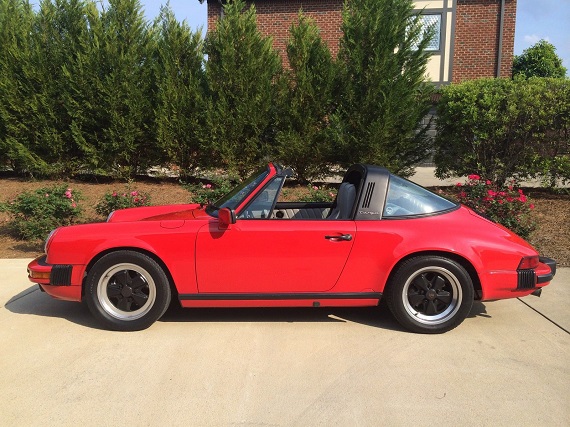 We see a pattern like this from time to time: the market for a particular car heats us and then every owner (or so it seems) of a well-maintained example throws their car up for auction to capitalize on said market. The basic idea makes a lot of sense, especially for someone who may have been holding onto a car for a decent chunk of time. With the 911 we've seen this happen a few times with particular rare variants, but right now it appears that any low-mileage 3.2 Carrera is the hot car to have. We featured a low-mileage 1987 Carrera Coupe a few days back that sold almost instantly and here we have another low-mileage Carrera, though rather than a Coupe this one is a Targa. Here is a Guards Red 1988 Porsche 911 Carrera Targa, located in Alabama, with a light gray (perhaps Linen?) interior and a mere 34,400 miles on the clock.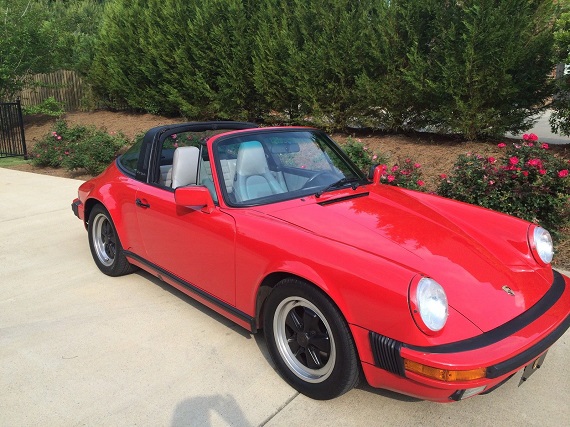 Year: 1988
Model: 911 Carrera Targa
Engine: 3.2 liter flat-6
Transmission: 5-speed manual
Mileage: 34,400 mi
Price: $53,800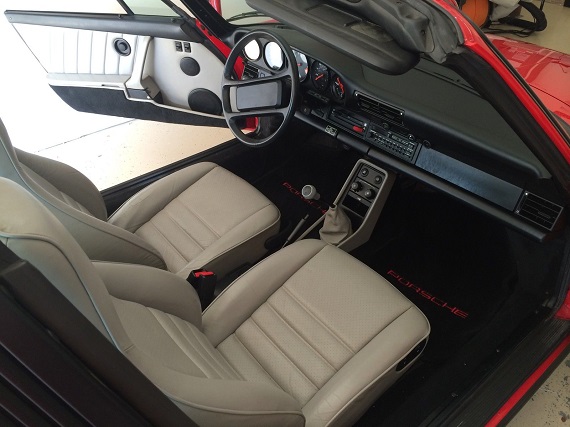 This is a 1988 Porsche 911 Carrera Targa with 34400 original miles and all maintenance records from birth to the brand new Continental Tires just installed. G50 5-Speed Transmission, Garaged with custom cover that comes with the car. The car was serviced in January 2014. The interior is a gray and with very little wear and compliments the red exterior perfectly – the color combination is rare and grabs plenty of attention, the steering wheel has no splits in the seams, original factory front and rear radar detector, original Blaupunkt radio.The Targa top is in like new condition with all hardware. The car is complete down to the air compressor. The wheels are in great condition with no road rash. No rattles or vibration, car drives as good as looks. The car is 26 years old and has some small rock chips, the paint is original and the car has never been in an accident. With the new Targa right around the corner this car with this mileage in this condition is sure to go up in value quickly. Please no trades, read my reviews about the other Porsches I have sold.
Thank you for taking the time to view my listing. Mark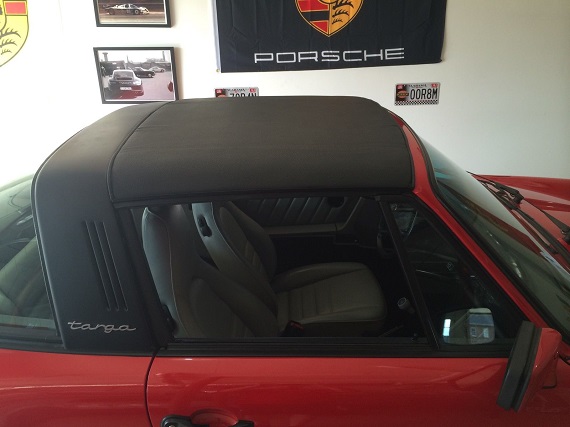 As the seller notes, with Porsche's reintroduction of the Targa to the 911 model range we may see an uptick of interest in these cars relative to the traditional Coupe and Cabriolet. Myself, I have always felt somewhat torn by the Targa. The shape has always seemed slightly off, but the appeal from inside the cockpit is undeniable. The market has shown a similar sort of ambivalence since the Targa has tended to be valued slightly lower than its Coupe and Cabriolet counterparts, but buyers who really want an excellent example may be willing to pay a small premium. Those points aside, this Targa looks fantastic with the red and gray contrast and it's in just the sort of condition we would expect. The asking price, at $53,800, is quite high, but if the goal is to capitalize on an escalating market, then might as well swing for the fences.
-Rob