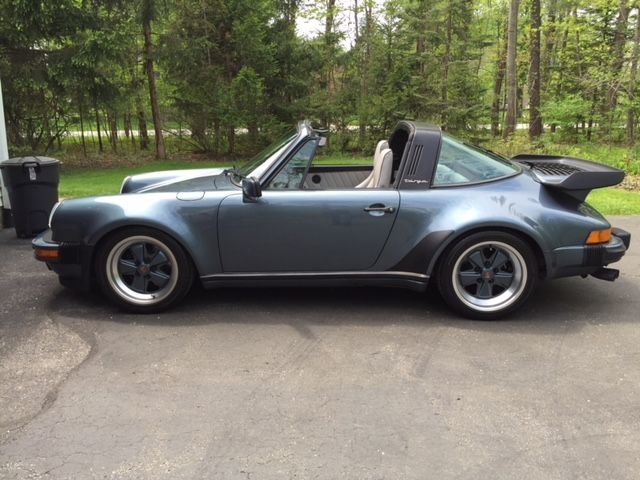 We've seen a couple of Turbolook Carrera Targas come up for sale recently. Lovely cars and very rare. What we haven't seen are actual turbocharged Targas for sale. The last time I featured one was almost two years ago. The feature before that takes us back almost another two years. While it's extremely unlikely I would have seen and featured every 930 Targa to come up for sale over those four years, that tiny number of posts stands in stark contrast to the abundance of 930 Coupes and Cabriolets that grace our pages. In any given week I can almost always find a beautiful 930 Coupe to write about if I so choose. To some degree the same goes for the Cabriolet. The Targa, not so much.
In part this rarity comes down to production time – the 930 Targa only was available for three years, though that's also true of the Cabriolet and we still see many more of those – and numbers: the Targa was produced in far fewer numbers relative to Coupes and Cabriolets. Why? Presumably they were less desirable. Porsche produced fewer 911 Targas in general. Still the 930 Targa remains a relatively more rare machine.
Anyway, here is one! A 1988 Porsche 930 Targa, located in New Jersey, with 68,100 miles on it: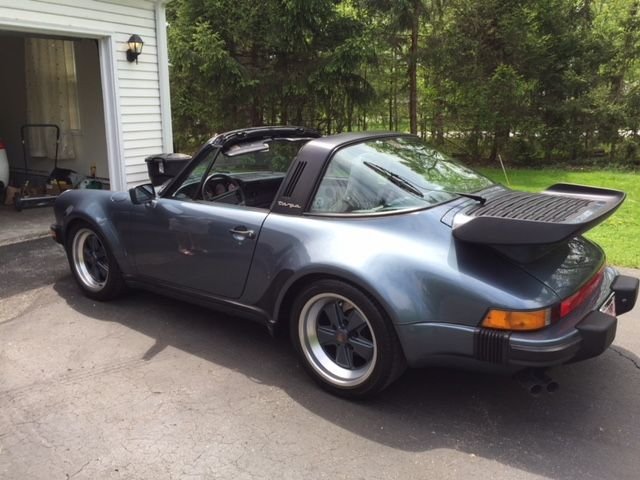 Year: 1988
Model: 911 Turbo Targa
Engine: 3.3 liter turbocharged flat-6
Transmission: 4-speed manual
Mileage: 68,100 mi
Price: $145,000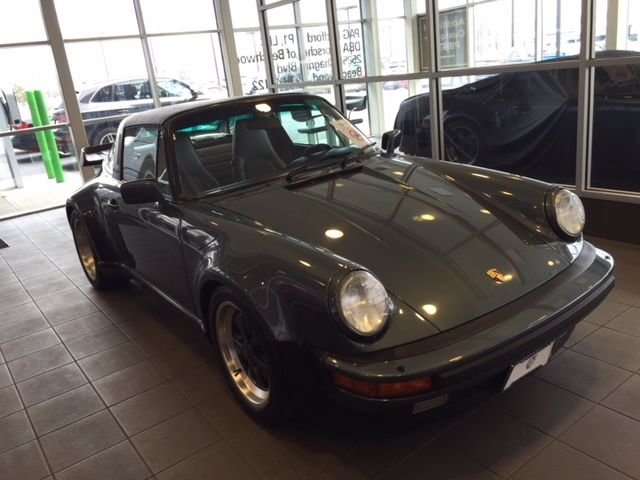 This is preview to 3 911s I plan to officially put For Sale in the spring, but thought I would preview all 3, in the even any Rennlisters were interested sooner. A bit more information about this car (the text box didn't pull up.) I bought this car approximately 3 years ago from Penske Porsche in Cleveland, Ohio. No accidents, beautiful original paint/ beautiful interior – garage kept/ no weather ever. I believe this is 1 of 12 Turbo Targas in the U.S. Beautiful bluish/ grey color. COA and many service records from Penske Cleveland and Steinel's (a top Ohio 911 shop). The car was previously owned by the Mid-west PCA head. I have put close to $20,000 into it over the past year to make it perfect. Protosport just completed a full engine tune-up (examined head-studs etc.), and REBUILT the transmission with a Ruf lightweight clutch (approximately $10k). The car now shifts beautifully (had a worn 3rd gear syncho when I purchased). New tie rods, brake lines, and Bilsteins. Car is 100% original, except for Ruf clutch, Perma-tune ignition/ coil, reds brake pads, and tires. Beautiful color matched Fuchs on newer tires in good condition. Car in Northern New Jersey. Open to offers, but no low bill bids. Thank you.
There is some discrepancy regarding the exterior color of this Targa. As some Rennlisters were quick to point out, it is clearly not Midnight Blue as the seller has indicated. The issue appears to be that the CoA states it was originally Midnight Blue and the seller seems very confident it has never been repainted and thus wears its original exterior point. Obviously, not all of these things can be true. The consensus seems to be that it's Venetian Blue and I am in agreement with that. The color looks identical to Venetian and that color was available at the time. I think this example shows the color best. Perhaps the CoA is incorrect. Perhaps the seller is incorrect about this being its original color. The option sticker and/or paint code should clarify this pretty easily so it's somewhat strange that hasn't been sourced. If this 930 indeed wears its original paint those stickers should be in place and should easily solve the problem (though I suppose verifying that the stickers themselves are original might still be an issue). Round and round we go.
The other peculiarity with this 930 is that it's only sort of for sale. The seller labels this a preview and there aren't a lot of pictures to go with the ad – we see nothing of the interior – so this is only for sale in the sense that someone wants to pounce on it immediately. Given how infrequently a 930 Targa comes up for sale that is understandable, but for this asking price you really have to want a 930 Targa RIGHT NOW. Even if we could solve the exterior paint mystery this is an asking price that makes a lot more sense if it were an '89 930 Targa. For an '88 with this mileage it's a very tough ask.
I love the overall look and from what we do see the condition looks excellent. I don't know if those qualities will be enough.
-Rob