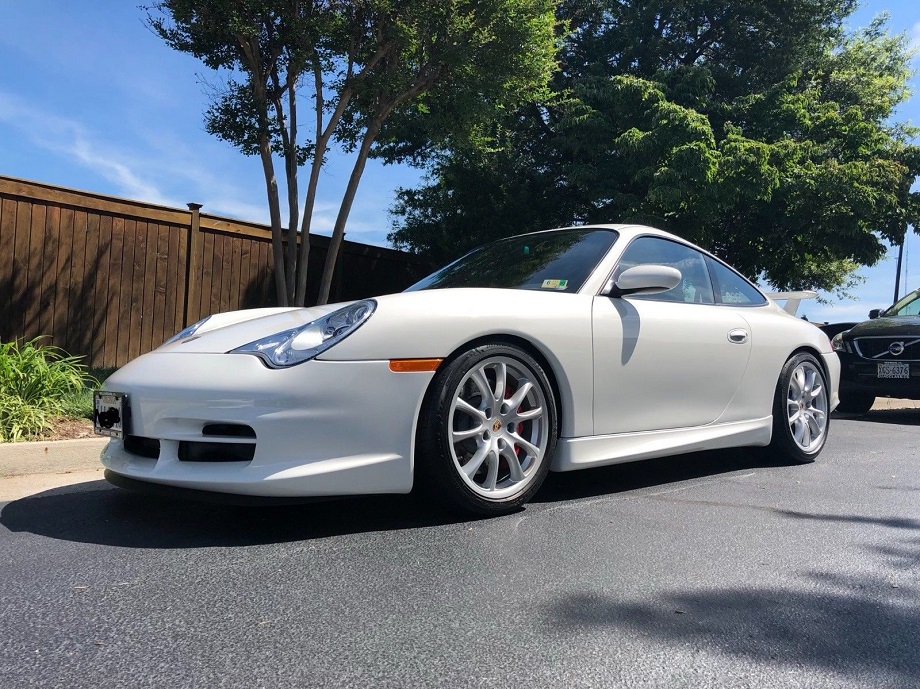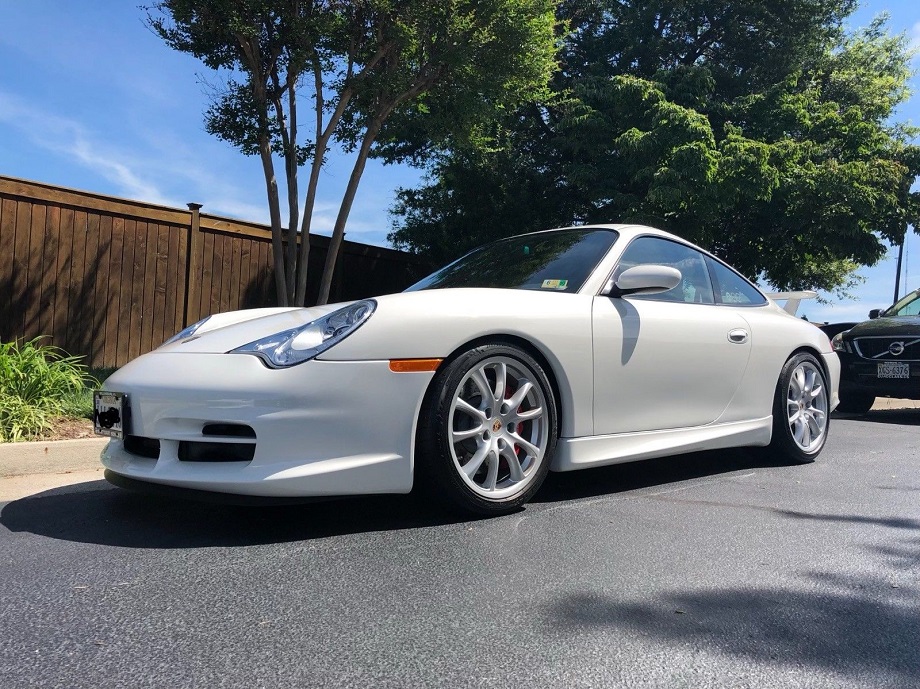 Those who have been following along will know that I have had my eye on the GT3 in general, and the 996 GT3 specifically, for a good while now. I know it's the 996 and we're not supposed to like their looks, but I keep coming back to these cars in part because I do find them to be stellar looking machines from the outside. I do hate the interior, but I can live with it and given the GT3's pedigree and prowess we certainly don't need luxury. There is something about its exterior lines that I do really love and I dare say it's my favorite of the GT3 models.
I will admit that price does have a little bit to do with the attention I have given these cars and it is in that regard that this particular GT3 has piqued my interest. This is a Carrara White 2004 Porsche 911 GT3 which sits with only 16,396 miles and only has had one owner. It looks in phenomenal condition and has a complete service history. The asking price is above $100K and that's where I'm curious. I really haven't seen many 996 GT3s with this sort of price tag. Has the market for these finally picked up a bit of steam?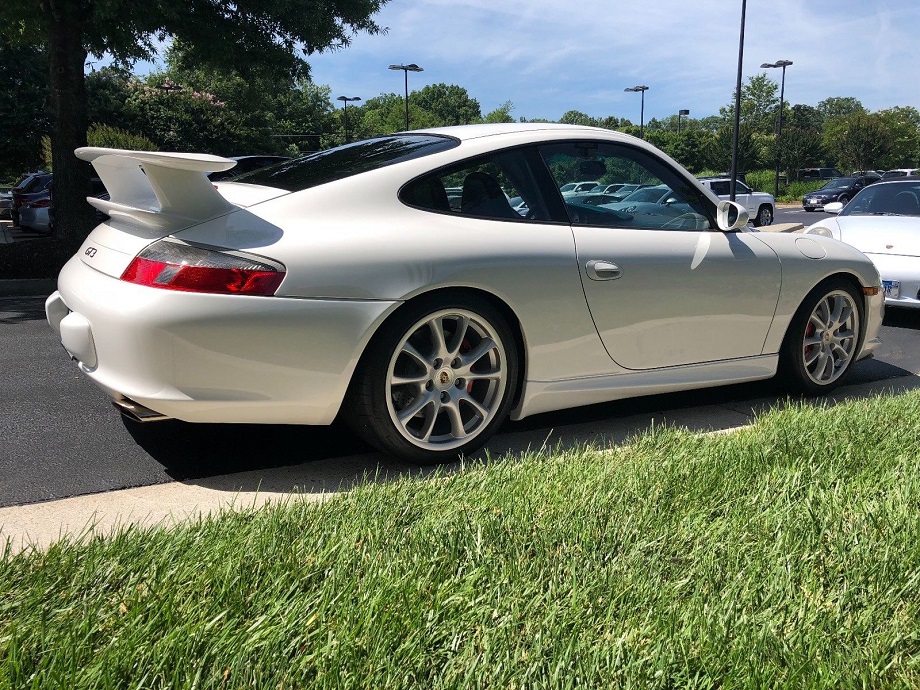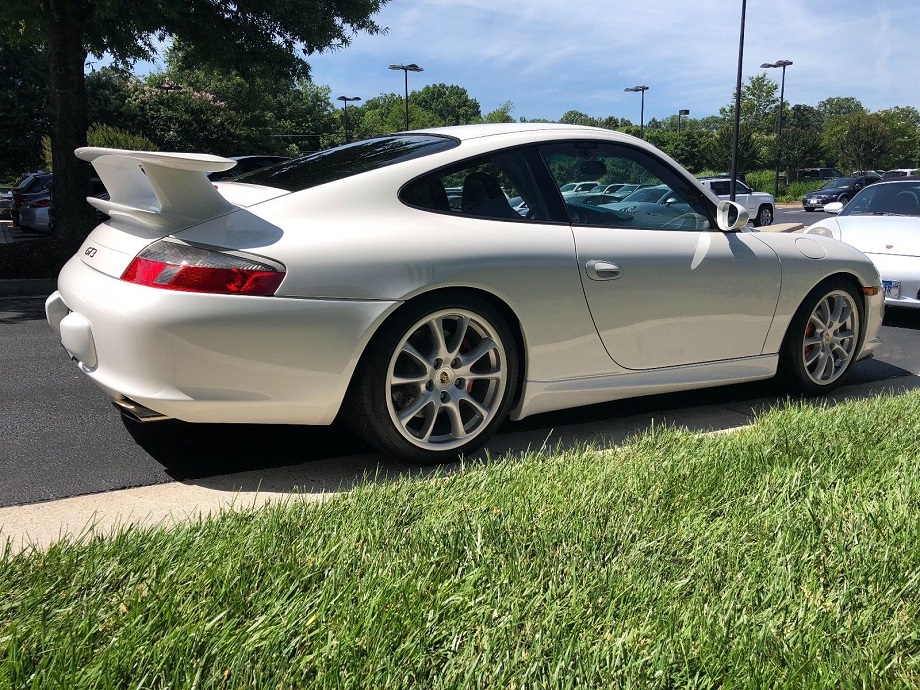 Year: 2004
Model: 911 GT3
Engine: 3.6 liter flat-6
Transmission: 6-speed manual
Mileage: 16,396 mi
Price: Reserve Auction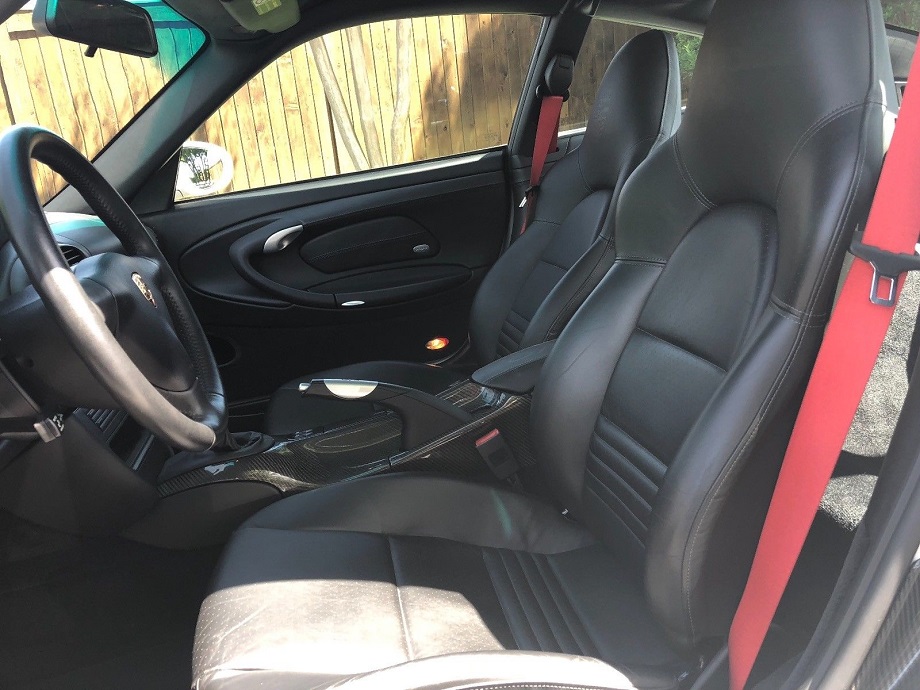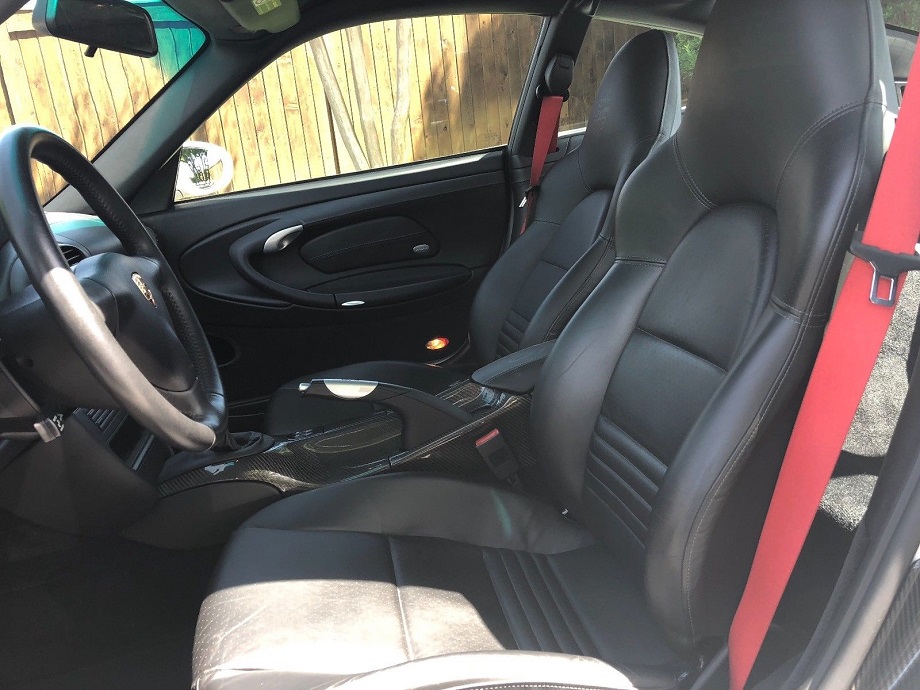 Offering a stunning 2004 996 GT3. This car was 1 owner was purchased new from our dealership and has been meticulously maintained here ever since. This car has never seen the track and is virtually flawless. Please call, text, email if you have any questions.

Email me for service history and DME information

Justin Price
Cell: (804)837-7613
Email: Jprice@euroclassics.com

DME:
Range 1-572.458.9H
Range 2-0

We offer shipping to all 50 states!

Who are we? Richmond Virginia's Exclusive Porsche Dealer. We believe our cars should be as unique as the people who drive them, so we strive to keep a diverse inventory of new and pre-owned vehicles and we even (from time to time) will offer a car built using vintage Porsche paints and leathers. The Porsche brand is not only a crest on our showroom wall…. It is the heart and soul of Euroclassics.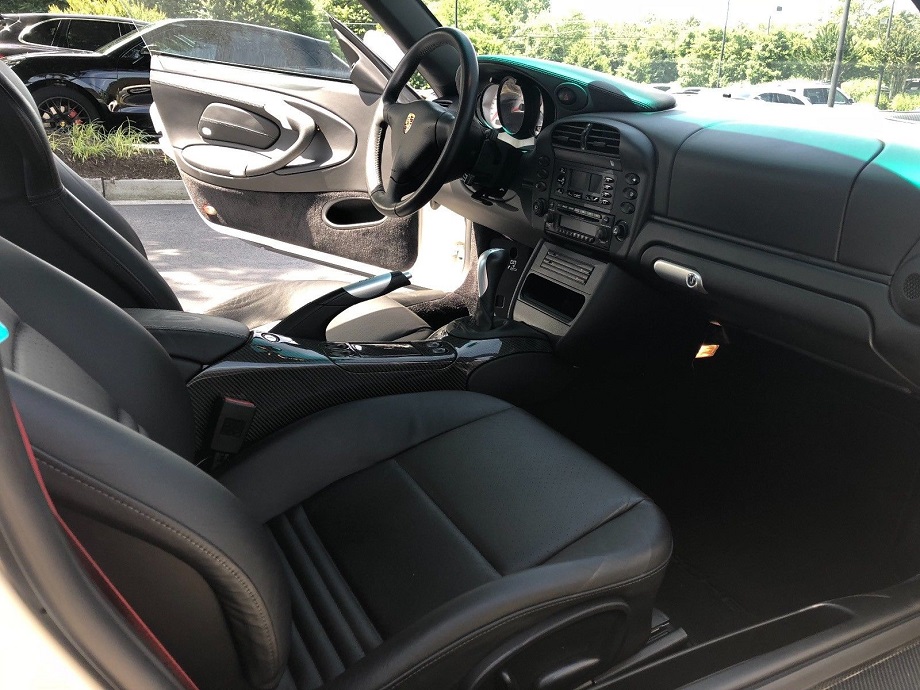 So if pure performance is your thing, then I don't know if this GT3 should have much appeal to you. You can get a better performing 997 GT3 for this money without too much trouble. Those familiar with the feel of the various GT3s still consider the 996 to be the best. It's reputed to be the most raw and focused of the bunch prior to the proliferation of electronics. It requires more of the driver. Whether that's enough to sway you toward this one and away from a similarly priced 997, only you can say. I think both of pretty great cars.
Of course, the allure of this one lies just as much in its condition and very low mileage than any appeal derived from its driving. If you're confident in where the market is heading for the 996 GT cars then this could make sense. I'm not entirely sold on that yet and the test comes once 997 and 997 prices begin to merge. In the end I'm somewhat torn: There is a part of me that thinks this GT3 has no chance to sell at this asking price. There is another part of me that thinks these GT3s are underappreciated and that not too far down the road a price like this will seem pretty reasonable. Of course, that doesn't mean you want to pay that price right now, but it might change how we think of just how much above market it truly is.
-Rob