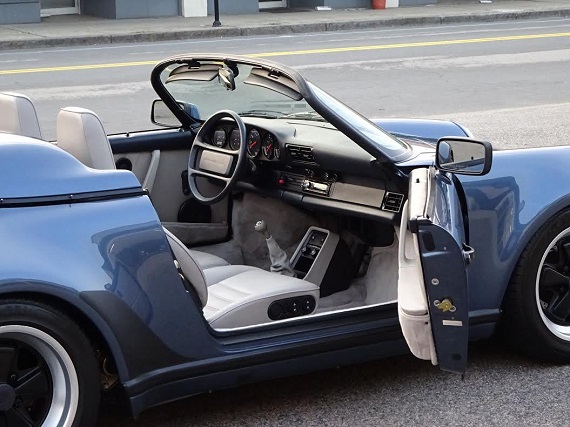 With blue 911s being the theme of the past week, why not revisit this beautiful Baltic Blue 1989 Porsche 911 Speedster. The asking price remains unchanged, though it has now popped up on eBay presumably to help attract a larger audience. We are also treated to a few extra pictures of what is one of the best looking Speedsters I have seen. Values have been on the rise so we'll have to see if this one can find itself a new home.
The below post originally appeared on our site September 10, 2015: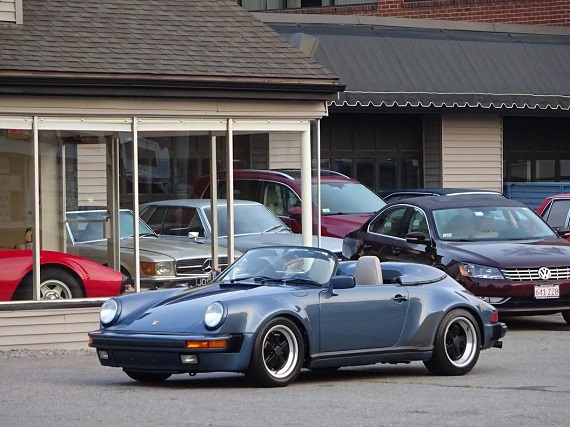 One of the aspects I enjoy most about writing about cars is coming across those I've never seen before, especially when it's a model that I otherwise come across quite frequently. Enter the Porsche 911 Speedster. We've featured many examples of the 911 Speedster, and we come across many more, but they broadly fall into the same class. They are low mileage, appear in excellent condition, and either Guards Red, Black, or Grand Prix White. For all intents and purposes they are excellent cars with a great deal of value on the current market. But after awhile they all blend together. So when we happened to come across this Baltic Blue 1989 Porsche 911 Speedster with Silk Grey interior I was delighted to see an example I had never seen before. The 911 Speedster has been a collectible from the moment it was released so examples appearing in one of the more rare colors or options will attract significant notice.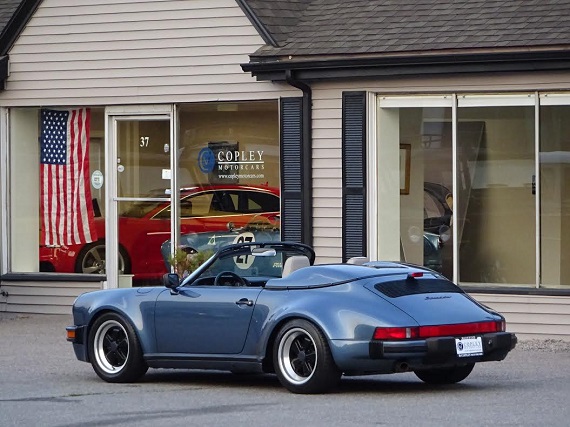 Year: 1989
Model: 911 Speedster
Engine: 3.2 liter flat-6
Transmission: 5-speed manual
Mileage: 21,100 mi
Price: $235,000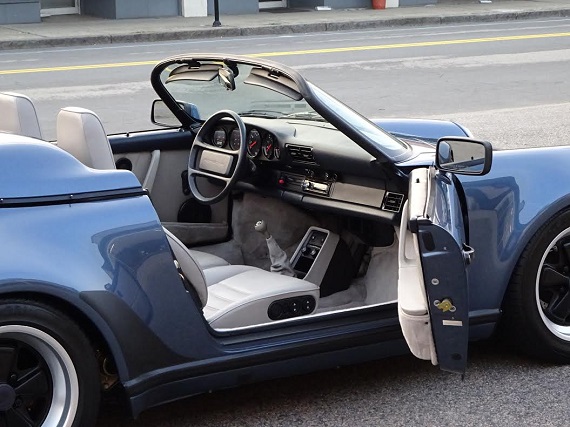 1989 Porsche 911 Speedster, S/N WP0EB0910KS173522, Baltic Blue with silk grey, blue convertible top, 21,100 miles, 3.2 litre flat-six cylinder air cooled engine, G50 5 speed manual transmission, Fuchs alloy wheels, optional air conditioning, alarm system, supple leather, partial power and heated seats left and right, short shift, original owner's manuals and spare keys, Certificate of Authenticity, delivered new July 25, 1989 by Niello Imports of Concord, California, the only year of 911 3.2 Speedster production and one of just under 2,000 wide body Speedsters worldwide, believed to be one of six Speedsters in Baltic Blue.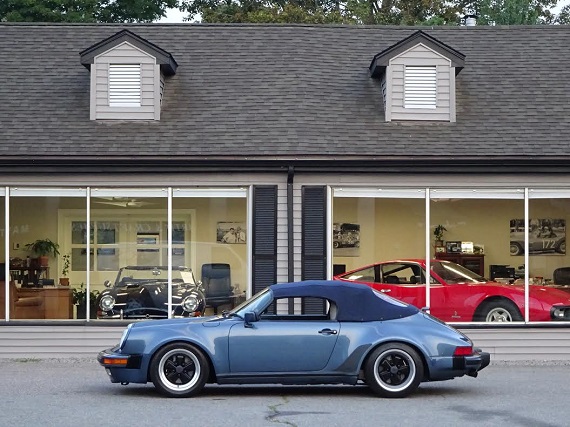 This is a very pretty example with an open and airy feel that really fits the ethos of the Speedster well. Naturally, Baltic Blue and Silk Grey combine to bring a wonderful oceanic flavor to this 911. With just over 21k miles this isn't one of the ultra-low-mileage (read: sub-10,000) Speedsters that we come across frequently and I think in this case that's a good thing. With a price above those cars, which have been selling for around $200K recently, we're looking at a significant premium attached strictly for the color, but given the rarity of that color that shouldn't be surprising. Also consider, while the mileage is quite low there are still enough miles on this one that it can be enjoyed on occasion without much concern over its value. That enjoyment will still be quite sparing, but at least there will be moments where the pared-down open-top experience that is the hallmark of the Speedster can be appreciated.
Now, if I could just find a narrow-body Speedster in an interesting color.
-Rob