Euro cars always hold a special appreciation for me, especially from the 1970s and 1980s. First off, they were much better looking, generally with slimmer bumpers and larger, more clear class lights. There were colors and interiors that we didn't get in the U.S. as well, helping to set yourself apart. Sometimes there were low-spec engines not imported, but usually the output of the motors that were similar to U.S. cars was higher, giving more performance to enthusiasts. Sometimes that gulf was huge; while usually around 10% higher, a great example is the Quattro which was a full 25% more powerful in Europe than the U.S. restricted version. But as we got towards the late '80s, the gap inbetween both the looks and performance of the Euro models versus the U.S. models closed steadily. True, in some cases we still didn't get the full-fat versions of cars like the M3 until the E46 chassis. But for most models, there was a negligible difference. When it came to the BMW E31, in fact, there were almost no differences between the U.S. models and European models; styling was exactly the same, as were the wheels, most of the colors and interiors, and the basic suspension and engine. So, it's just not nearly as exciting to see a European-spec newer model like this '91 850i pop up for sale, though it is a bit odd: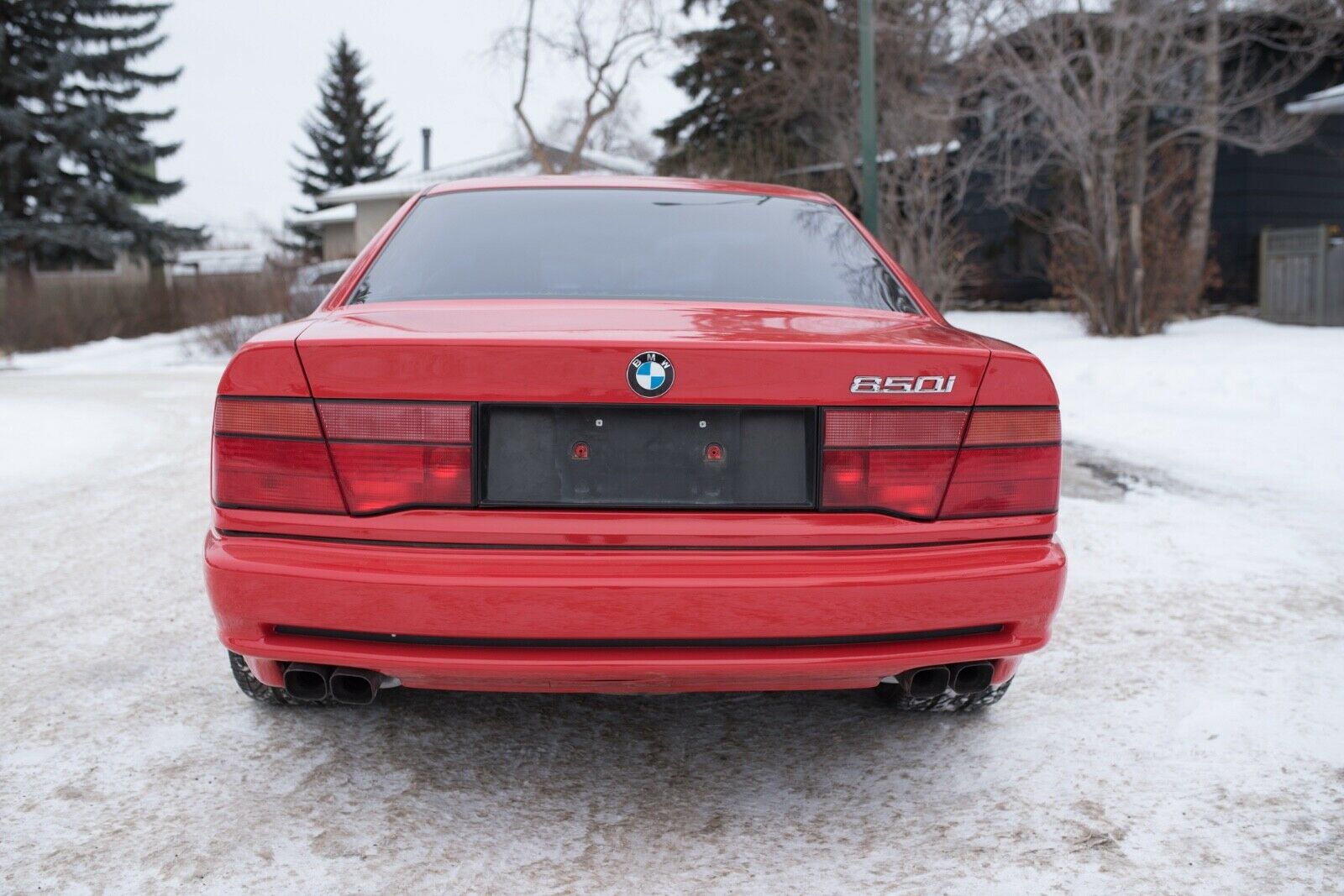 Year: 1990
Model: 850i
VIN:
Engine: 5.0 liter V12
Transmission: 4-speed automatic
Mileage: 70,669 mi
Location: Calgary, Alberta, Canada
Price: Reserve Auction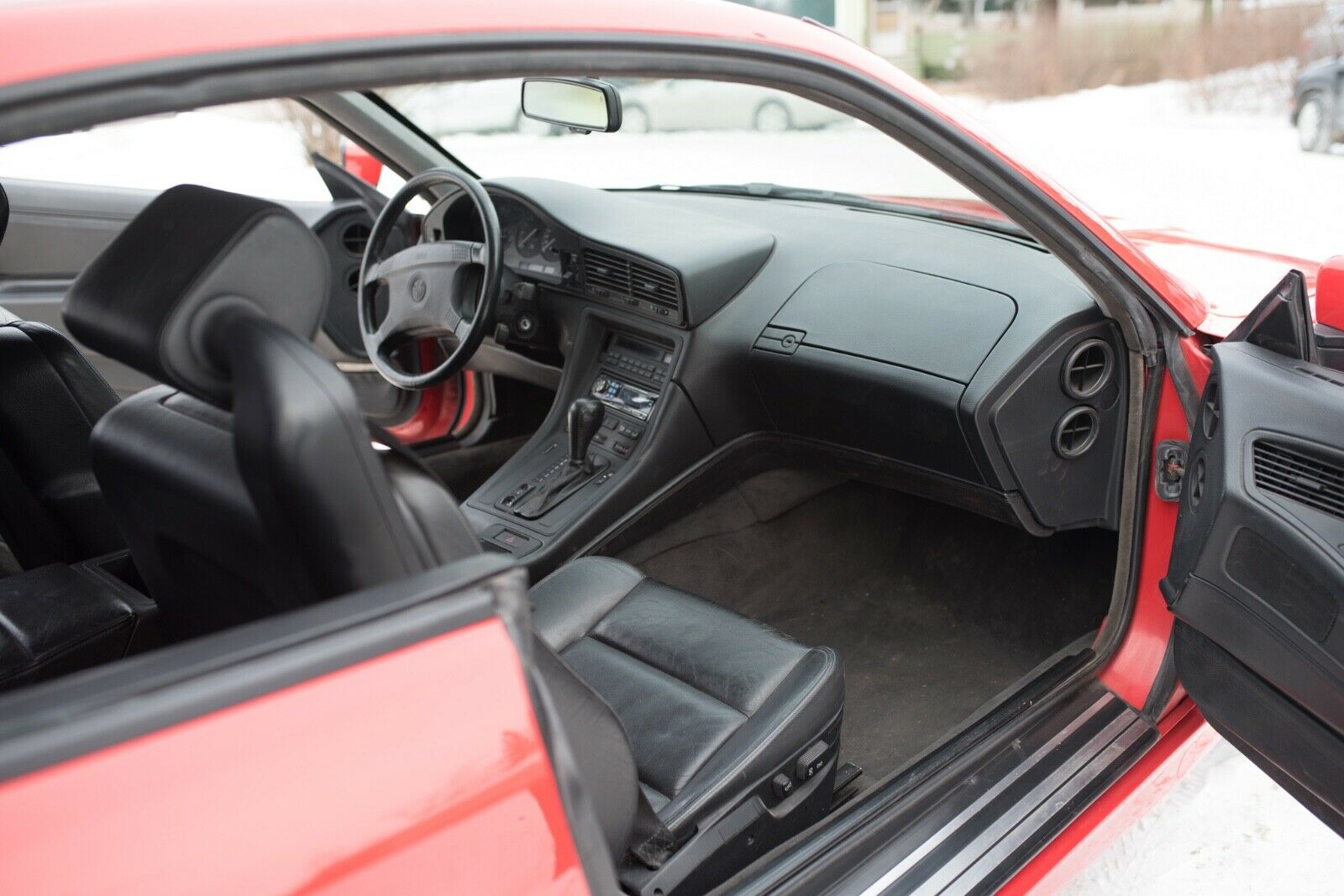 One of likely only a handful of Euro-spec 8 series in north america and likely the only example without a sunroof (slicktop) as well as no EDC. Probably one of the only car in north america equipped with full suite of exterior upgrades from German tuner MK Motorsport! Much like Alpina, Hartge, & AC Schintzer, MK Motorsport offered both performance and exterior upgrades to various BMW models from the 80's and 90's. This particular car has front spoiler and MK1 wheels. Both the spoiler and wheels dramatically improve the looks of a standard 8 series. Other goodies on the car included are Eibach (Germany) lowering springs and Bilstein (Germany) shocks. All parts are period correct items with the wheels having visible "Made in West Germany" stampings. The wheels are 18 x 9.5 and 18 x 11 inch are specific to this model are regarded in the 8 series community as THE wheels for the 8 series. This is a stunning low milage example of BMW's flagship super tourer and surely appreciating daily in this condition. Relisted due to non paying buyer.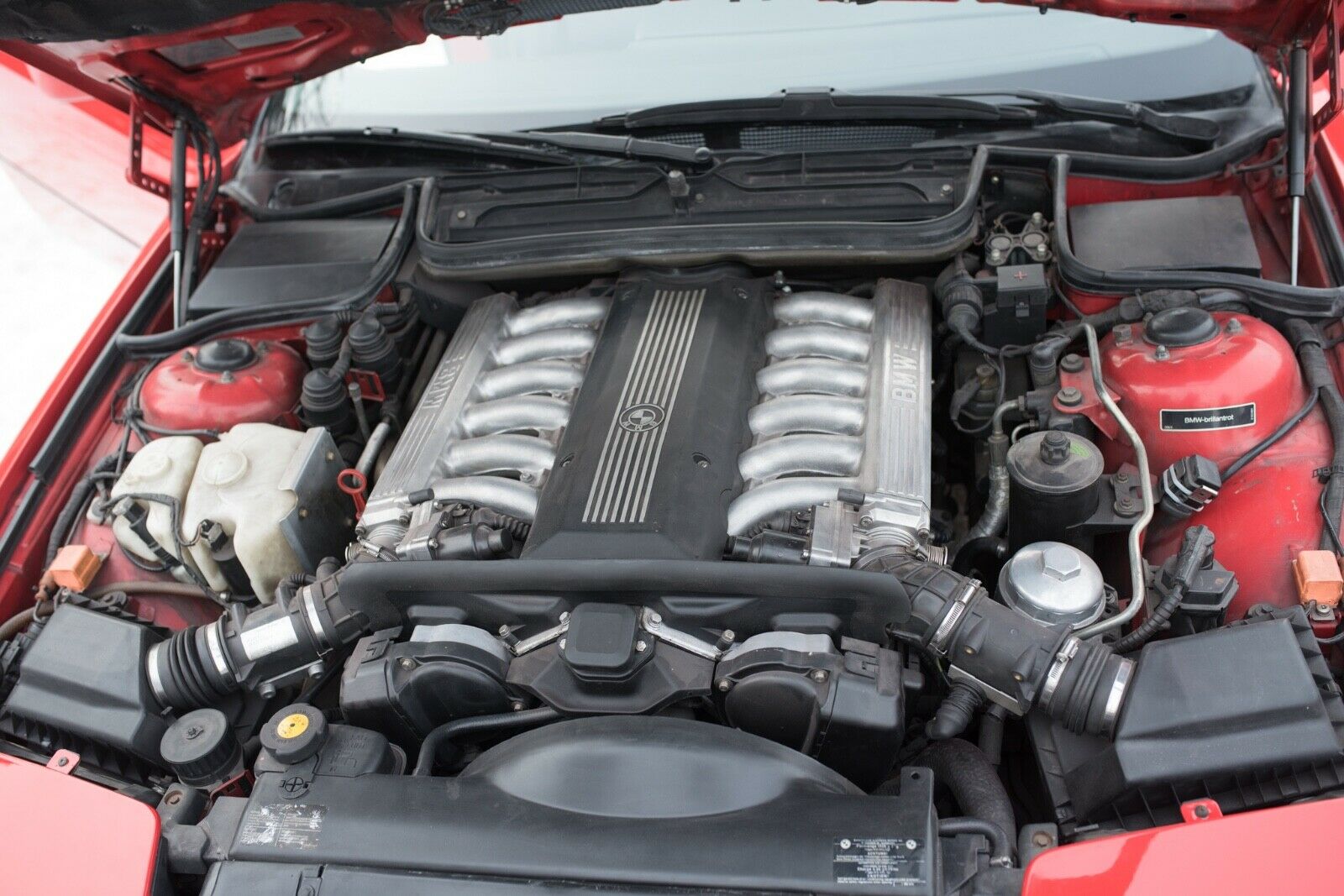 You really can still get very nice examples of the North American-specification 850i here for relatively short money. So, going through the importation process must mean you 1) got a stellar deal or 2) it's a very special car. I think this example is a combination, as it is lower miles but also, uniquely, a non-sunroof example with some harder-to-find period modifications. The presentation isn't the best example I've seen, but if your goal is to grab attention this one should fit the bill. Whether it will clear reserve, when there are so many 8s out there to get for relatively short money, is another matter.
-Carter