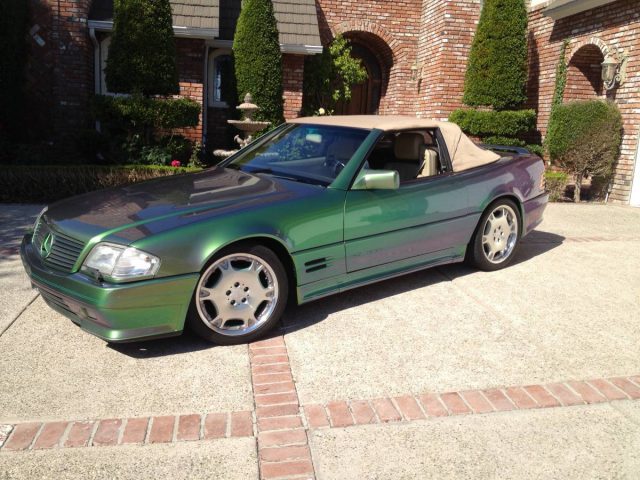 Last week Craig looked at a really nice early R129 500SL. Today's car is another early R129 500SL, but as you can probably tell, this one is a bit different. This 1990 for sale in Orange County, CA comes from an era where you actually had to paint a car to change its color. It's a rolling piece of 1990s car culture and it hasn't aged particularly well. I compare it to a nice house that hasn't updated the kitchen in 25 years. It's not that the workmanship is low, it's that time has left it behind. Now of course with any custom car, it's priced way too high and has some strange things going on with it.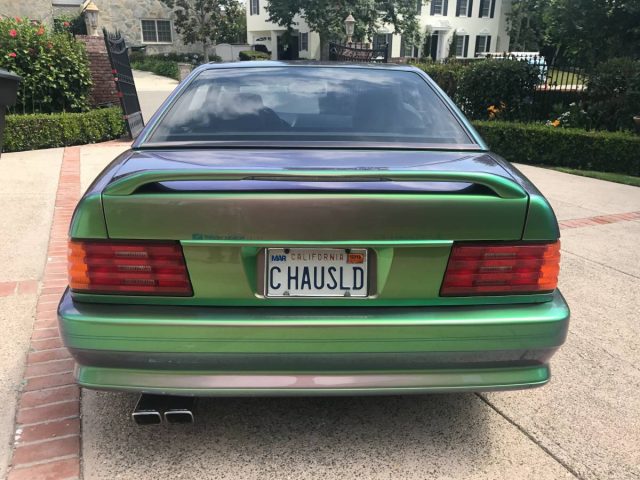 Year: 1990
Model: 500SL
Engine: 5.0 liter V-8
Transmission: 4-speed automatic
Mileage: 85,730 mi
Price: $13,995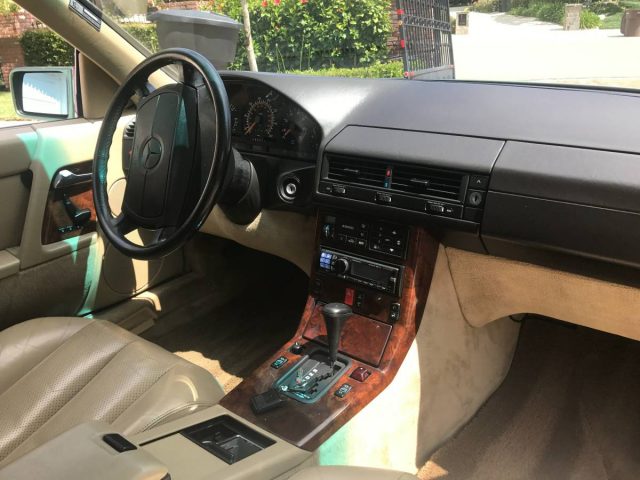 A unique, one of a kind, customized Mercedes-Benz SL500. This car has new B.F Goodrich tires, rebuilt suspension, all new shocks and struts, new conv. tan top, and all original leather tan interior. This auto was customized by Santini with AMG bumpers and trim, Lorinser wheels, and the PPG Harlequin, Vibrance PPG-VM, green to purple paint that changes color as lights hits at different angles. Custom electronics offer remote starting, door and window operations, and remote convertible top opening.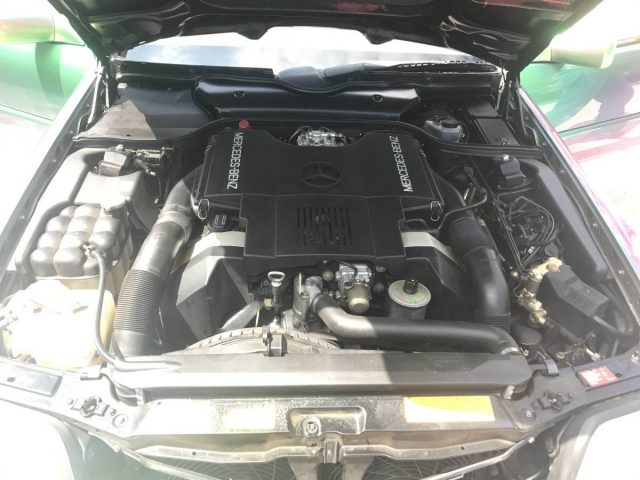 At first glance, I thought this car was customized basically right off the lot. It has all the period correct items like the chameleon paint, early R129 AMG bumpers and sideskirts, Lorinser wheels and remote everything. But upon closer inspection, this car has the 1996-2002 side vents on the fenders. 1990 to 1995 R129s have three squared slots but in 1996 those were swapped out for two slots that were rounded. So if I had to guess, the paintwork and probably all of the other modifications didn't happen until at least 1996. This still fits the time period of when this paint style was popular so I'm not too surprised. The thing is, I can't really knock this car. Nothing looks cheaply done or slapped together. It's not my cup of tea (and probably not most enthusiasts as well), but I appreciate that someone at least spent the time and the money to do all these jobs correctly.
If I was looking at a totally stock 1990 500SL with the 83,000 miles on it in nice condition, I'd value it at $8,000-10,000 depending on location and color. This car is listed at a hair under $14,000. Well, I think it is. It's also listed on Hemming but the price there is $19,500. That is kind of a big difference in price. In one of the photos it showed the car being rolled across the stage at a Mecum action. Naturally, I did a little research to see what the car hammered at. In 2013, this R129 went up for auction at an Mecum Anaheim event with the bidding stalling out at $9,000 and not meeting the reserve. This doesn't surprise all that much, even with a room full of people with too much money and likes shiny things. Values haven't exactly gone up in the past for years on the R129 and it's probably going to be around 5-10 years before we start seeing that for the clean, desirable examples. If I really had to throw a value on this car to actually to get it to sell? That $9,000 bid doesn't sound so crazy. The problem being is that it's totally not worth it to the seller to let it go for that number. So back into the garage it will probably go only to be listed again in another few years.
– Andrew