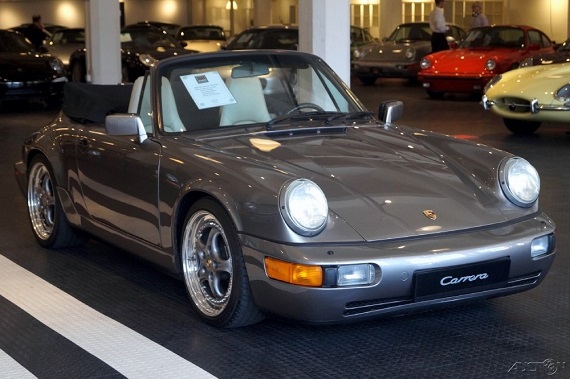 I spend a decent percentage of my 911 perusing looking specifically at the years of 964 production. Mostly that's to be on the lookout for interesting examples of the 964 itself, but also for interesting examples of the '89 3.2 Carrera. The latter are plentiful, while the former certainly are not. To be clear, I see plenty of 964s out there, but they tend to all be more or less the same: either black, red, or white in reasonable, not great, condition and consisting mostly of Targas and Cabriolets. Given the wide variety of interesting colors Porsche had available during the 964's life it almost seems strange that we don't see more of them, but rare colors are just that. When we add to that the difficultly Porsche had in selling these in the first place, then we probably shouldn't be surprised that those that did sell were of a more typical variety. Well, I've found a couple that stood out to me more so than the rest. The one we see here isn't of the rare vibrant sort, but I really like a 964 in Grey (for whatever reason the color suits the model's lines well) so it caught my attention. We're short on information, but the condition looks pretty good and if the price can be brought down some I think Cabriolet fans could be quite pleased. Here we have a Stone Grey (Steingrau) Metallic 1990 Porsche 911 Carrera 4 Cabriolet, located in San Francisco, with a Taupe leather interior and 86,176 miles on it.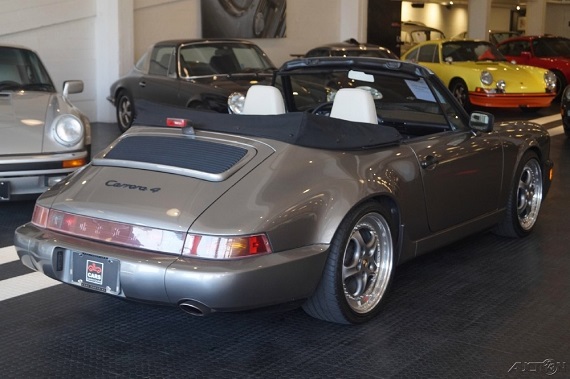 Year: 1990
Model: 911 Carrera 4 Cabriolet
Engine: 3.6 liter flat-6
Transmission: 5-speed manual
Mileage: 86,176 mi
Price: $43,700 Buy It Now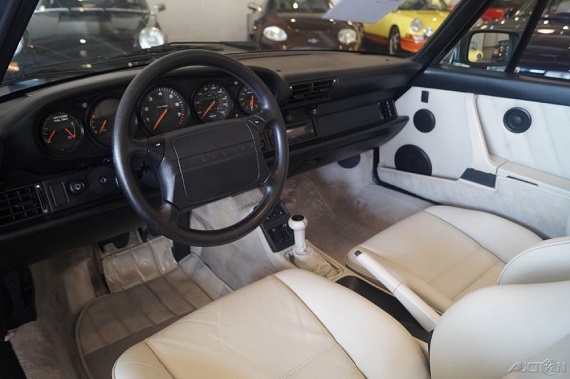 Just in…more information to follow soon!!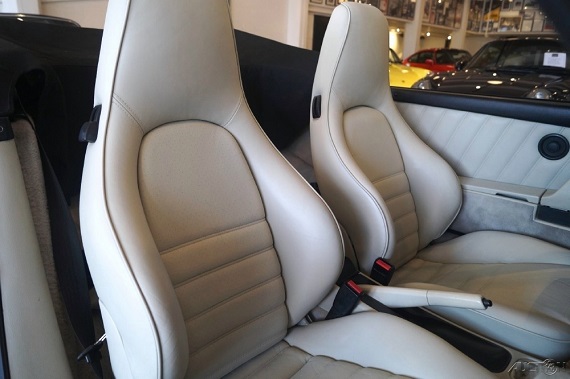 I've listed the interior color as what the seller has stated, but I'm not sure Taupe is correct. The exterior color is incorrect so it wouldn't be surprising if the interior color was as well. It looks more like Linen Grey to me. We are shown the code though so anyone with a list of 964 interior color codes should be able to figure it out. Regardless, the pictures give us a decent enough idea and while a very light-colored interior is rarely my favorite it does provide a nice contrast with a darker grey exterior. Other than what we can see the seller has left us in the dark. I do like what we can see though. The exterior and interior both present quite well. The lighting isn't the best for accessing that exterior, but still nothing immediately stands out as problematic. The wheels look fantastic and we have some documentation to go along with the appearance. Even with those pleasant attributes, at this mileage I think the price will need to be under $40K for most people to take serious notice. We aren't far off though so maybe we'll see this one in new hands sometime soon.
-Rob