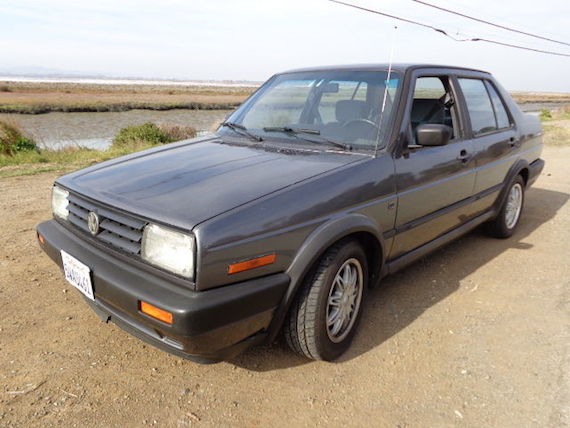 Chief on the mind of today's new car buyer is fuel economy. There's a variety of different ways to go about saving fuel, from electric vehicles to "clean" diesel. Back in the 1990s, gas prices had eased a bit and the US market strayed away from the string of underpowered and underwhelming diesels offered in the 1980s. However, Volkswagen was among the manufacturers that didn't abandon the technology for too long. In the early 1990s, VW offered the EcoDiesel engine in small numbers. Under 1,000 were sold in 1991 and 1992. The engine was based on the standard 1.6 liter turbocharged diesel engine, modified with the addition of a catalyst and removal of the boost enrichment device. This EcoDiesel for sale in California gives the Volkswagen diesel enthusiast a very rare chance to obtain the precursor to the modern day TDI engine.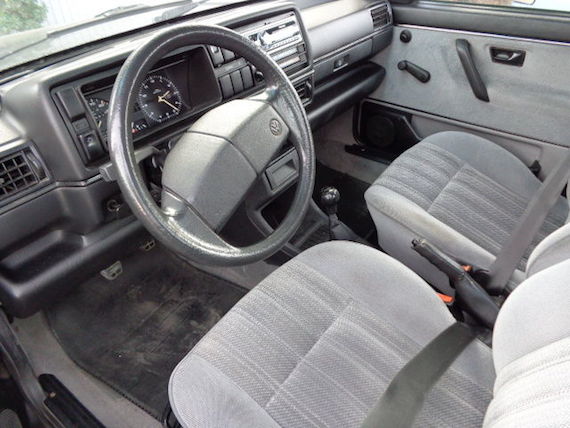 Year: 1992
Model: Jetta EcoDiesel
Engine: 1.6 liter inline-4 turbodiesel
Transmission: 5-speed manual
Mileage: 159,544 mi
Price: Reserve auction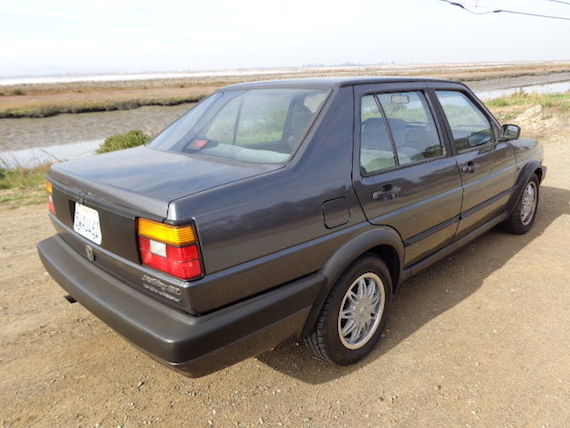 One of only 47! This 1992 Volkswagen Jetta Eco Diesel is a very rare version of clean diesel technology that VW brought to the United States in 1991-92. Only 159K miles and in very nice condition, this is a rare opportunity to own one of the pioneering fuel efficient clean diesel vehicles. The body work looks great with only a few minor dings and chips. The paint is still in very good condition, but the right headlight lens is cracked and the door molding on the driver's door is loose. (see photo) Tires look virtually new.

Inside, the seats look fantastic and show very little wear. Not a highly optioned car with roll up windows and no cruise control, it does however have AC (not cold) and an aftermarket CD with MP3 connection.

Mechanically it runs and drive great. I expected this car to be slow and noisy like an early Rabbit Diesel, but it isn't. It feels like a gasoline powered Jetta with a slightly different sound. Not a slug at all. Obviously well maintained, this car was fastidiously cared for and has survived the years wonderfully. For more information just Google search 1992 VW Eco Diesel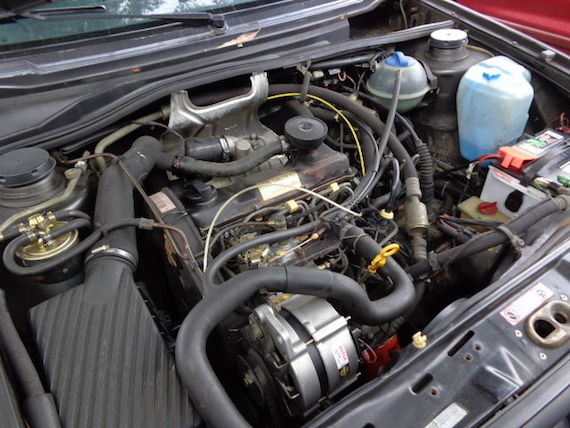 So what price rarity? Apparently there were only 47 EcoDiesels sold for 1992. That production levels more akin to Italian exotics out of the 1960s. Still, in the end, this is a Jetta diesel we are dealing with. An EcoDiesel was advertised back in May on VWVortex with 173k miles for $3,000. This particular EcoDiesel seems to be in great shape for the amount of miles covered. Given that, I doubt this car would crest $5,000. Realistically, $3,000 to $4,000 is what an EcoDiesel should pull these days.
-Paul