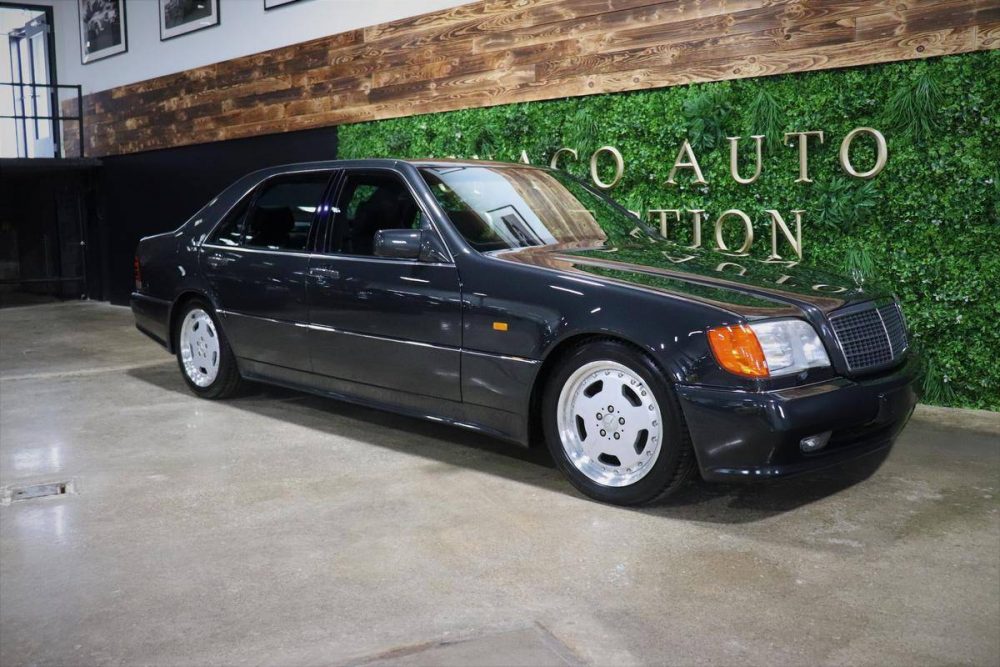 I'm always curious to take a look at pre-merger Mercedes-Benz AMG cars when they come up for sale and today's car, a 1993 600SEL, is one of those cars I don't see all that often. Normally, when these V12 W140 cars made their way to AMG or another tuning house like Renntech or Brabus, the factory 6.0 liter would be converted to a 7.0, 7.2 or 7.3 liter. It only made sense, as the M120 is as a robust a V12 as they come, and the profit margins that were probably built into these conversions when these cars were still new made it all worth it. I've looked a S70 AMG before with a dubious past and like today's car, it was actually built at AMG Japan. The thing is, this isn't a S70; it is still just a 600SEL. So what is going on here?
Year: 1993
Model: 600SEL
VIN: WDBEA52E7PB926126
Engine: 6.0 liter V12
Transmission: 4-speed automatic
Mileage: 73,982 mi
Price: $34,995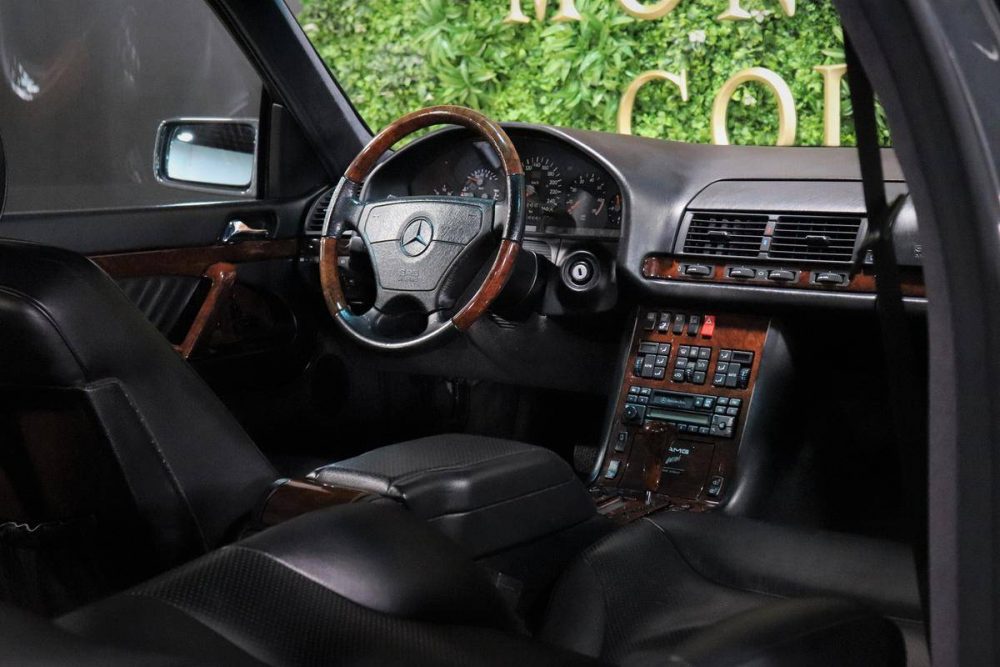 Just in to our inventory is this incredible rare 1993 Mercedes Benz 600SEL AMG that has the vaunted and powerful 6.0L V12 AMG engine that is rated at 394HP. This is a true mid-merger AMG that was modified by AMG before Mercedes completely owned AMG and this particular car was never sold in the USA by Mercedes.

This W140 600SEL AMG is in excellent condition throughout with only 74k miles and this high horsepower big body Mercedes recently underwent a multi stage exterior detail as well as interior detail and comes with the following AMG modifications:

– AMG body kit (front spoiler, rear valance, and side skirts)
– AMG 2-piece Mono-block wheels
– AMG springs
– AMG wood treatment

We have just completed the following service on this 600SEL AMG:

– New Valve cover gasket
– New Spark plugs, fuel filter, air filter and Oil service

.
This is a great opportunity to own a rare big body W140 AMG that was never sold here, very few of these exist in the world and very few are in this condition. Comes with extensive service records, spare keys and manuals. Trade-ins are welcome and we can offer financing and extended warranties on almost anything that we sell, contact us if interested. Car comes with all import work already completed and comes with a clean Ohio title. We can arrange shipping to most parts of the world so we welcome international requests.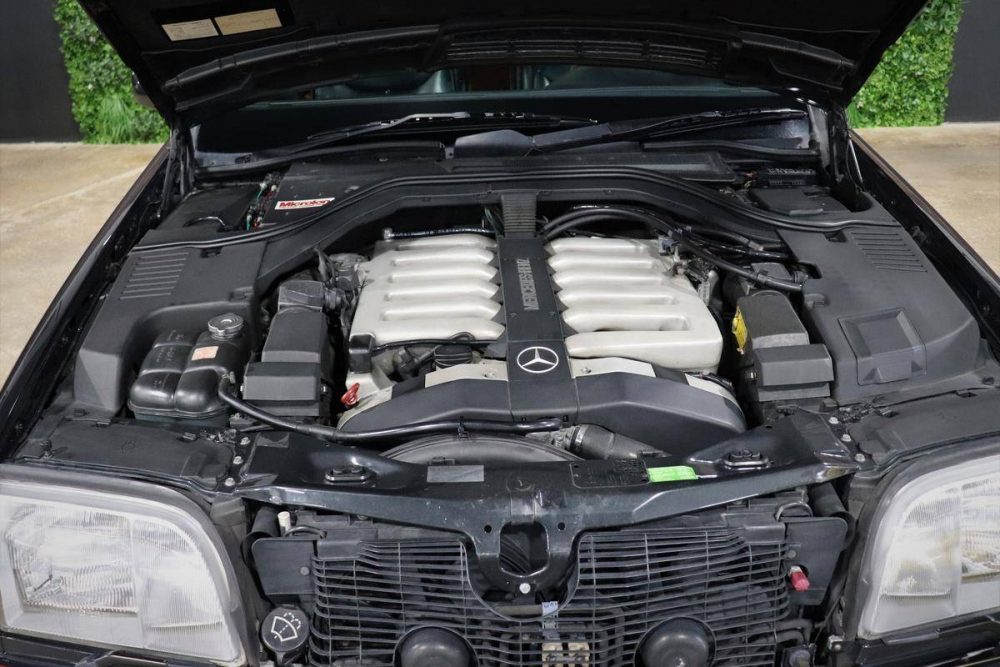 From what I can see here, this 600SEL left the Mercedes factory in Germany and went to AMG Japan where it underwent a nice outfitting of all the AMG bits except the actual engine. So this car has the amazing 2-piece AMG wheels, the sleek body kit and enough wood inside of it to build a basketball court with, but no 7 or more liters under the hood. Disappointing? A little. Does it make sense? I suppose. Mercedes-Benz and AMG were never public with prices for these kind of things, because if you were a person buying a V12 S-Class and then directly sending it to AMG make it even better, price tags aren't much of a worry to you. In terms of price saving on this, I'm sure the bill was much cheaper considering you just had to pay for some wheels, body work and a lot of wood compared to paying a team of people to pull a V12 out of a car, rebuild it, then reinstall it. This makes all the sense in the world why it is priced the way it is today.
Normally, a real S70 or S73 is well north of $50,000 and usually hovers $75,000, if not more. This car in Ohio has a price tag of $35,000. Still crazy money for a W140 of all things, but just slightly less crazy. The math on this says a decent V12 W140 will set you back $10,000, so you are paying $25,000 for some AMG goodies and the aura that goes with it. Even as someone who adores these cars from this era, that is just too much money to me. If I had unlimited funds, sure, give me it. But the realist in me says if you are someone who can spend $35,000 on a super niche car that appeals to a very small amount of people, you aren't playing in this league. Then again, I've seen crazier things happen.
– Andrew