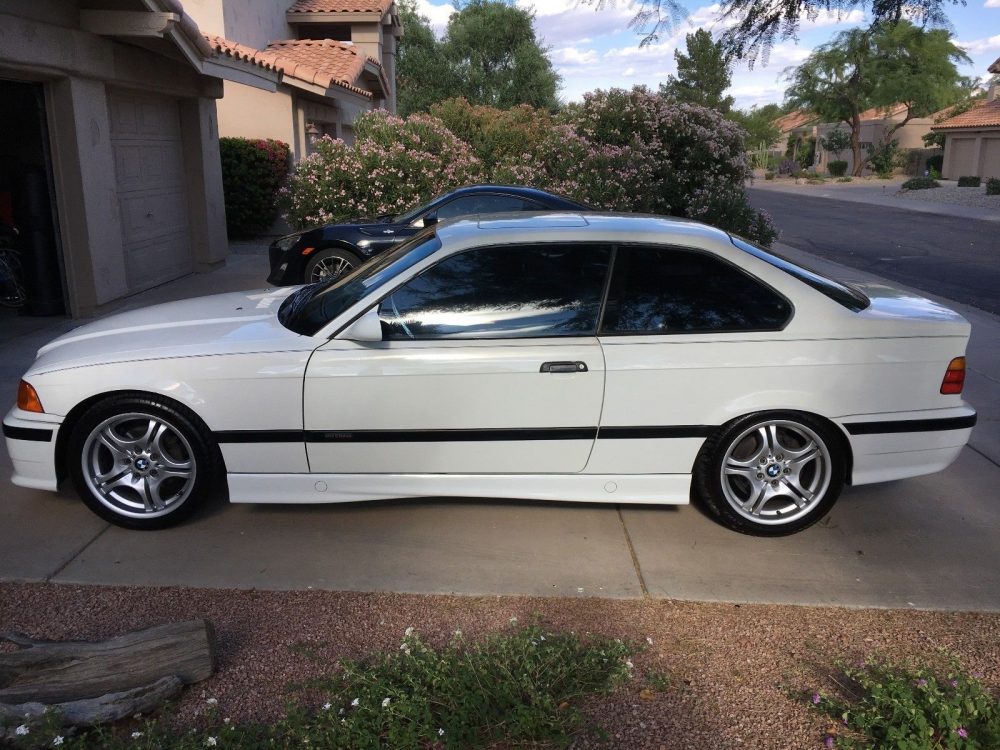 Another M-Design! I've featured a string of these ultra-limited '94 325iS models built by BMW Individual recently. Today's VIN ends in 478, produced 40 cars after the one I looked at last June. Visually equipped with most of what would become the M3 in '95, the M-Design is an interesting footnote in United States E36 production.
Of course, "interesting", "obscure" and "BMW 3-Series", when combined in the right proportions, usually equate to dollar signs in seller's eyes. Asks on these cars often rival or exceed M3 prices. Crazy, right? Who would pay more than they would for a M3 to have less than a M3? Well, some people do. Recently a ZHP E46 coupe traded for $26,000. Scoff all you want, but clearly there is a market for the limited edition 3-series. But since some trade for high numbers, many sellers equate their 3 as priceless. Not the case today, as we get a true market indicator of where a driver-quality 325iS M-Design is valued at: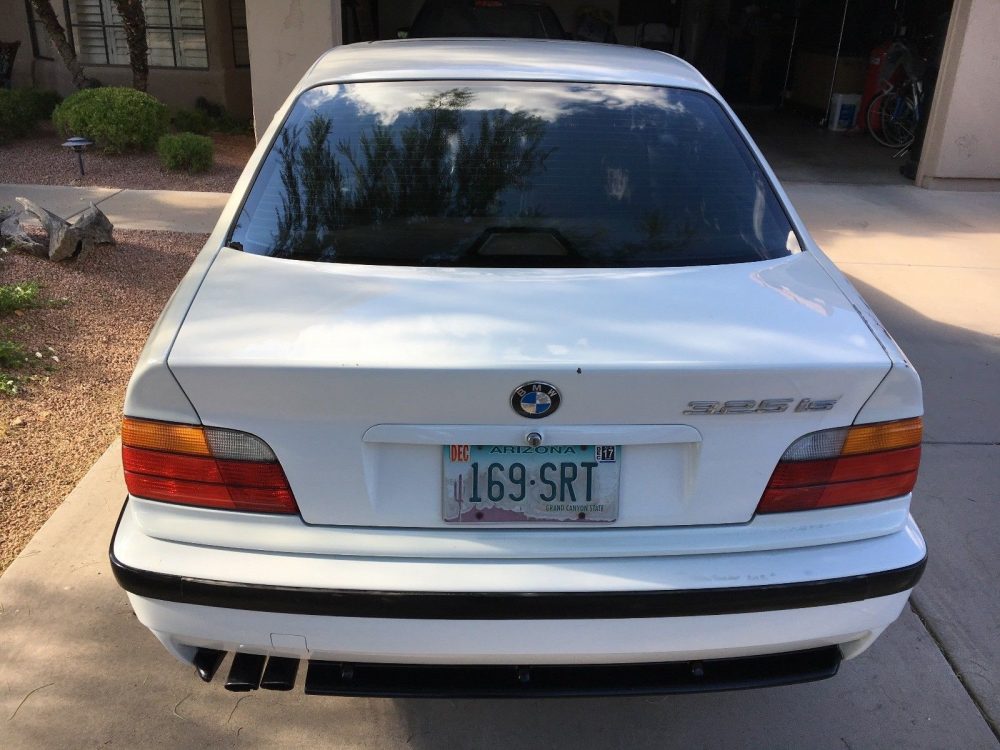 Year: 1994
Model: 325iS M-Design
Engine: 3.0 liter inline-6
Transmission: 5-speed manual
Mileage: 190,855 mi
Price: No Reserve Auction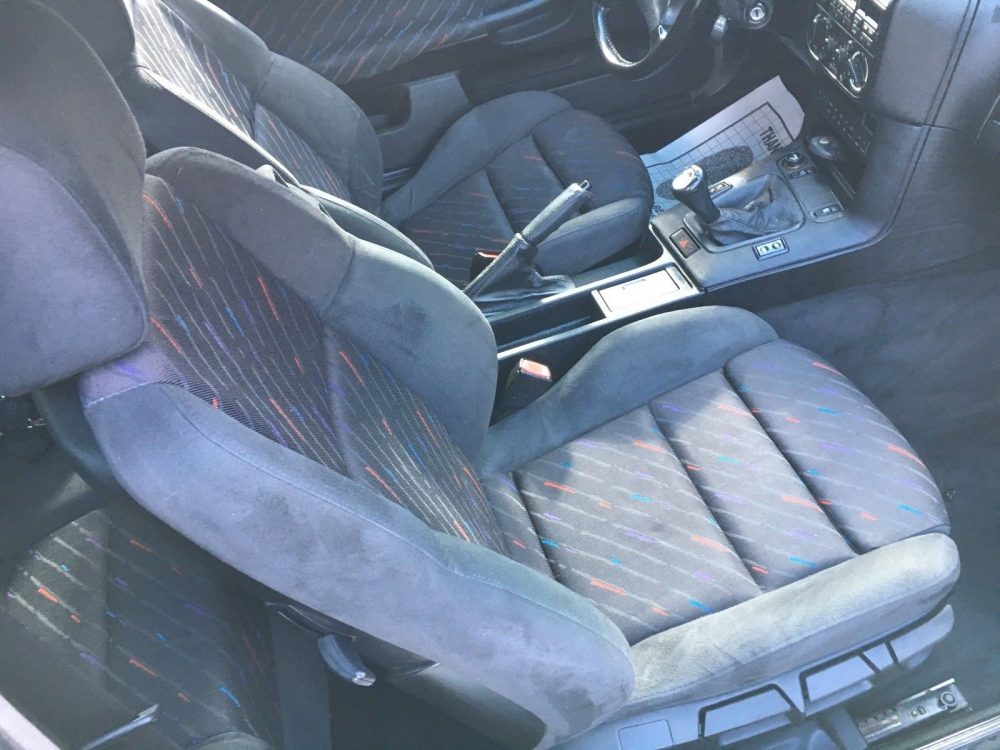 Hello and thank you for looking at my 1994 BMW 325is M Technic, 1 of 150 made. (https://www.hemmings.com/magazine/hsx/2010/04/Eye-of-the-Hurricane—1994-BMW-M-Design-325is-Coupe/3011911.html). Extremely well mechanically maintained and can be confidently driven across U.S. Two owner car; prior owner 11 years and me for 13 years. No rust or leaks. Display says "low coolant level," but it is just a bad sensor. Trip computer and all pixels work on display. Two sets of wheels included; the ones shown on car and 3 of 4 original 3 piece BBS wheels. Hub of 4th wheel also included; rim was damaged beyond repair by 1st owner. Body 9 of 10, paint 5 from pinstripe up and 8 of 10 from pinstripe down. Trim pieces and molding need attention (all there but aging). Prior owner was involved in one accident (rear) and it was expertly repaired. Someone ran into front left fender when car was parked and was also expertly repaired. Interior 7 of 10 (everything is in good shape, but fabric in doors cards needs to be tucked-in and re-glued in a few spots. No dashboard cracks. Glove box droops; common in these cars. Engine, transmission, clutch and differential are all very solid, and fluids changed regularly. Stock limited slip differential. Brakes and rotors are great and fluid bled regularly. Brakes squeak because pads are Hawk HP+. Approximately 7 track days ever done in car by me (four 20 minute sessions per day); prior owner didn't do any track days. Fog lights removed because broken by stones and underbody front plastics removed because of cracking, but will be provided. Glass is good, small chip in windshield that does not need to be addressed. Driver's side window tint was removed because of peeling. Boxes of spares and OEM springs included. AC works well. I am more interested in giving you full and complete disclosure than withholding information and trying to make a few more dollars. Truth and integrity are important to me. I have tried to disclose everything, but may have missed something by accident. Glad to answer any questions. I will also most likely put the car up for sale locally and may end this auction early, but only if someone else buys the car and not because I don't like the final auction price. Selling car because I bought a 550i.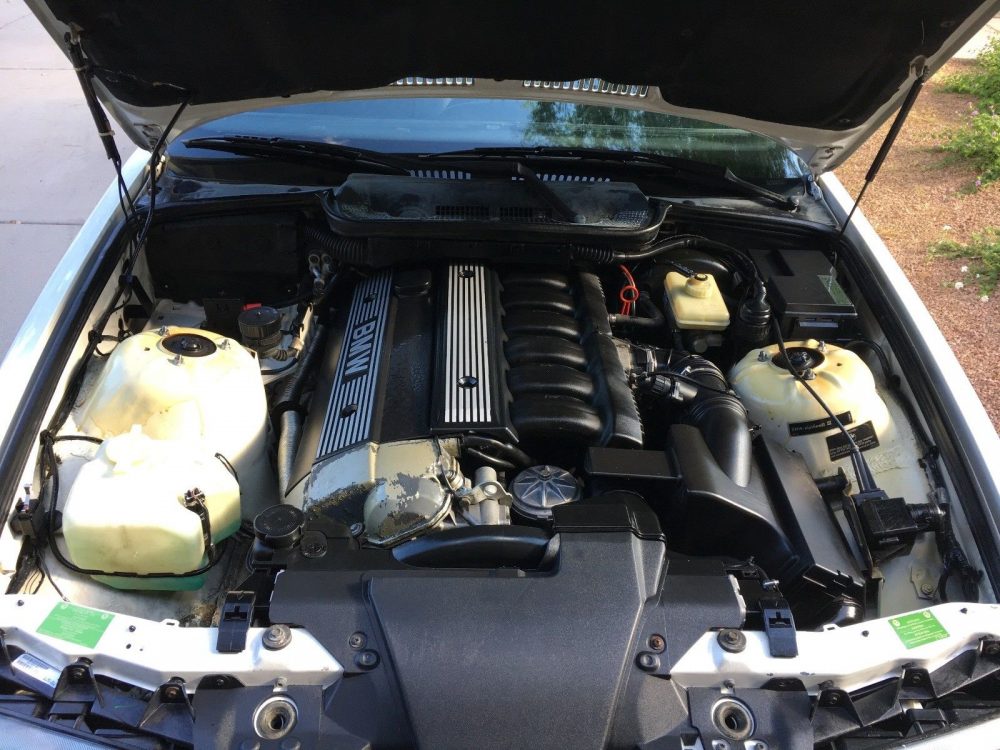 Condition looks pretty good overall excusing that the car wears Style 68 wheels rather than the original BBS wheels. The seller covers that they were damaged and they're included, though you'll need a rebuild on them. That good condition falls apart when you get to the passenger trunk area, unfortunately, where a large blemish of burned-through paint rears its head. Still, outside of that and some minor wear, this E36 shows remarkably well for nearly 200,000 miles.
As a bonus, the auction is no reserve – so unlike the last few pegged in the mid-teens, we'll get a good idea of what someone is willing to pay for these diet M3s. At the time of writing, bidding sits just below $3,000 with a few days remaining on the auction. I would guess this car will run out of bids between $5,000 and $5,500, but if someone really wants this rare M-Design the bids may go higher as they rarely appear for sale in this condition with no reserve.
-Carter