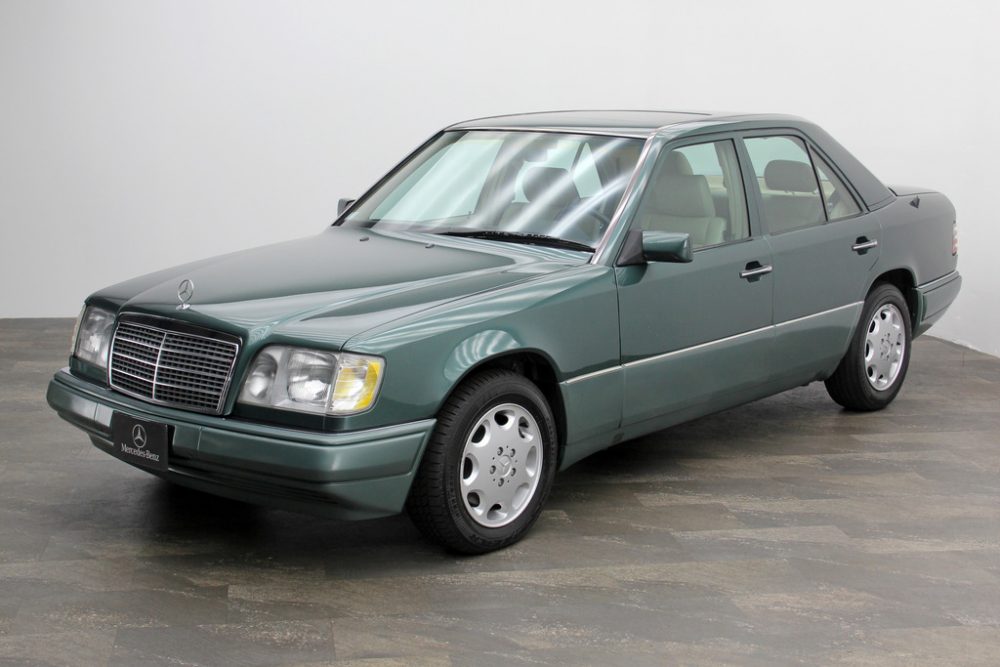 Last week I looked at a 1994 Mercedes-Benz E320 that on the surface didn't look all that bad. But when I (and our readers) started really checking it out, it turned out to be a mess. It seems that the eBay bidders agreed as well as it sold for just $1,604, a number much lower than I guessed. I have to admit, for that kind of money I probably wouldn't have cared all that much because when we are talking about a $1,600 car, just running and driving usually makes it worth it. Since everyone balked pretty hard at that car, I thought I'd make it up to everyone and check out another 1994 E320. This example up for sale in Florida is painted in Malachite Green Metallic, which is actually a popular Porsche color too, looks great and the interior holds up just as well too. The price? It might surprise you.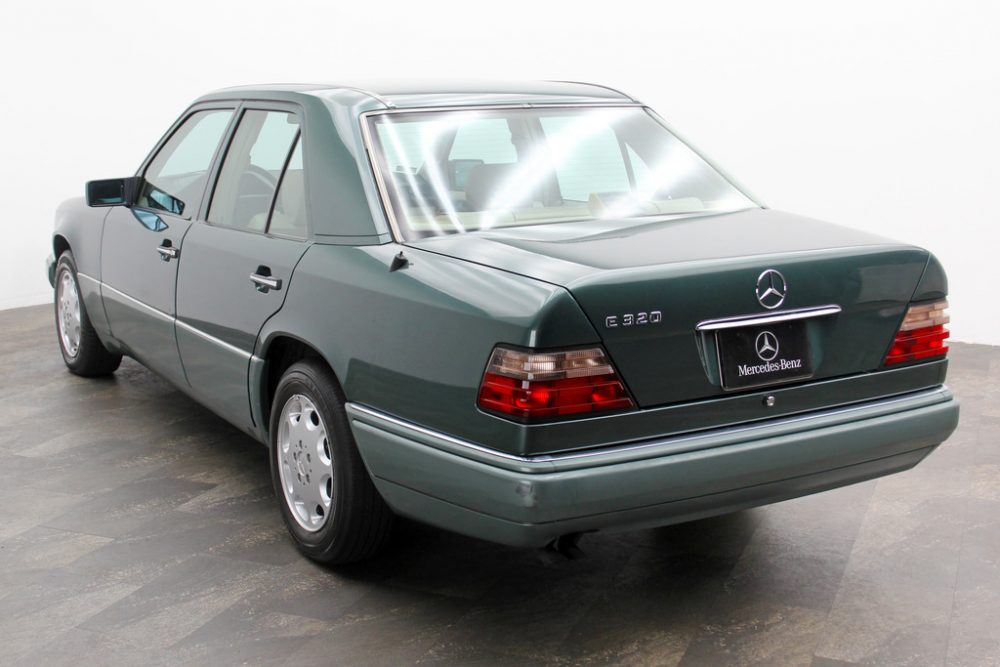 Year: 1994
Model: E320
Engine: 3.2 liter inline-6
Transmission: 4-speed automatic
Mileage: 93,034 mi
Price: $4,750 Buy It Now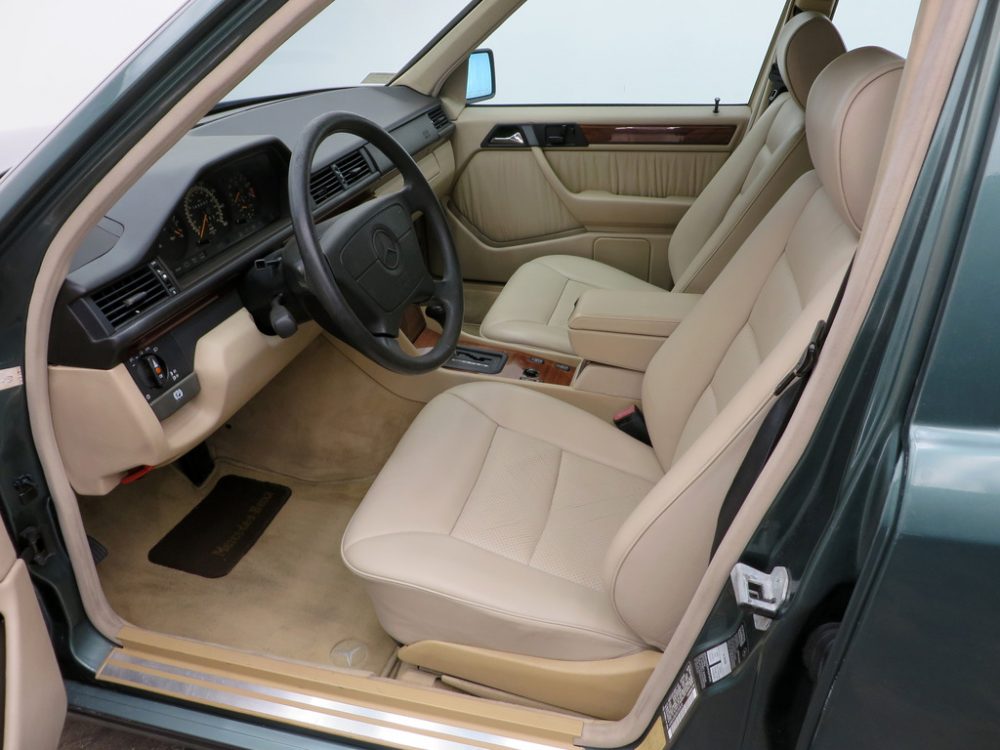 "NICE example of a E320 that has been well preserved. Please see item description below for full description. Any questions call Daniel at 863.513.5746."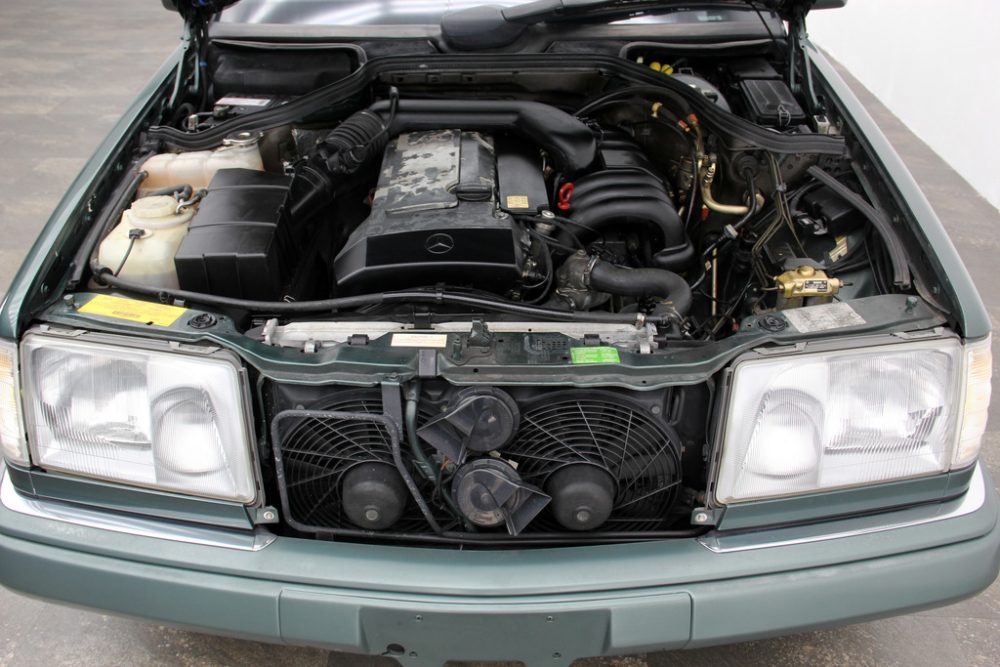 For everything that was wrong with the E320 from last week, everything looks right on this one. The exterior looks great, the interior looks even better and while the peeling paint from the valve cover is a little odd, it is not the first time I've seen this happen before. One thing to note on this car is that it doesn't have heated seats and ASR like the prior car but being in Florida, that shouldn't be much of a worry at all. This isn't a pure showroom example as I see just a couple minor things but for the price you are paying, it shouldn't be a big deal at all.
What kind of price? $4,750. Yes, that is $3,000 more than the blue example but it still isn't a ton of money in the grand scheme of things for how good a car this is. Nice color, great interior, no rust, and under 100,000 miles makes this an easy buy at that price. You probably won't lose any money at all as long as you keep up on these car as W124 values are pretty stable and the love for these cars are only growing. So fear not if the rough example from last week got you down, there are still really nice W124s out there for not a ton of money.
– Andrew