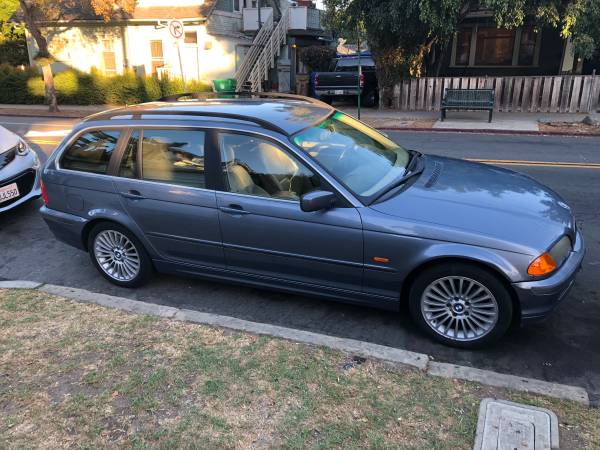 Although my recent experience with a BMW wagon wasn't the most endearing of my automotive life, I have to admit I still keep an ear to the street every time an interesting one comes up. If nothing else, the promise of what BMW offered in their wagons was compelling – at least, until very recently. That's because in addition to the 5-doors from the 3- and 5-series appearing on these shores in the E34, E39 and E46 generation, so too came all-wheel drive. "BUT, AUDI!" the internet insists. And right they'd be. Except that as the 2000s drew to a close, so too did the performance versions of Audi's Avants – and with it went the manual option. So if you wanted to row-your-own, you had to turn to BMW to get what we see here – an all-weather faithful 5-door companion. While the "M" versions of the wagons didn't come this way, what we did get was what you see here – the option to have the classic inline-6 mated to a manual transmission with near perfect weight distribution. Equip the package with the Sport option, and you got some nice alloy wheels and fantastic seats too. Even 17 years later and with a not insignificant amount of miles accrued, this is a package which stirs the soul: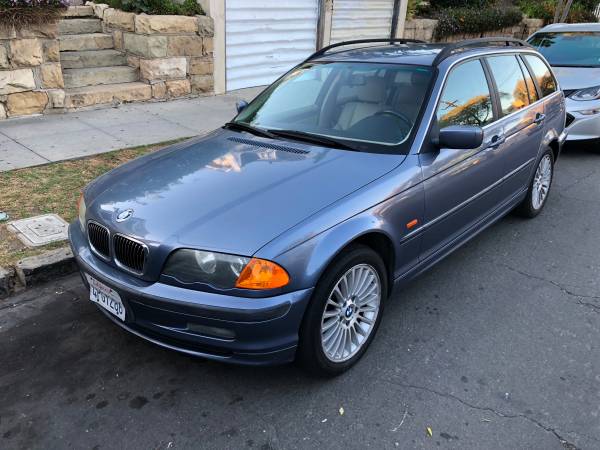 Year: 2001
Model: 325xi Touring
VIN: WBAAW33401EN80144
Engine: 2.5 liter inline-6
Transmission: 5-speed manual
Mileage: 176,000 mi
Price: $5,500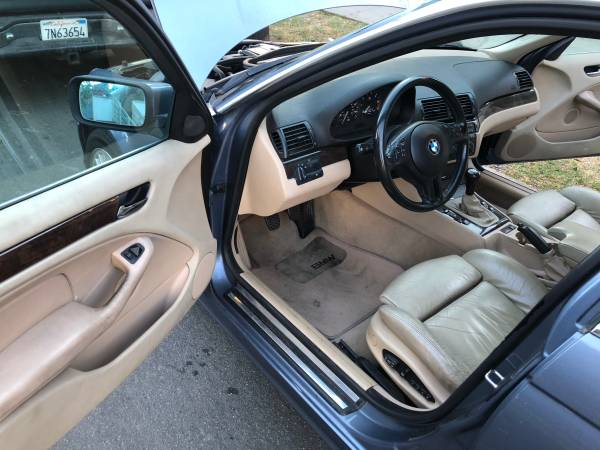 Rare E46 BMW with the long roof, 3 pedals, sport package, all wheel drive. Meticulous owner with complete maintenance records. 3 Series touring models were almost never sold in the US with both the manual gearbox and the AWD options and AWD gives it great handling in the snow or rain. I purchased this in 2005 from the original owner (not off lease). It's the perfect car for trips up to Big Sur, Mammoth, or camping in the Sierra. The motor is the M54, BMW's award-winning naturally-aspirated straight 6 coupled to a Getrag five-speed manual transmission. (Did I get all those hyphens in the right places?) Typical E46 problems have been addressed such as 3 of 4 window regulators, front CV boots, coolant expansion tank, valve cover gasket, and front control arms replaced.

A few cosmetic dings to be expected for a car of this age, but never in an accident and no mechanical problems. 176,000 original miles. All needed maintenance and all recalls (like airbags) have been done by the dealer under warranty or specialist independent BMW shops. Regular oil changes with synthetic oil only. Tires are OEM Michelin Pilots that have a little less than half tread left.

This is the last model year before BMW's obsession with electronics began, so it's got a classic minimalist interior with no nav system, touchscreens, iDrive and other gizmos to break. Everything works such as the tiltdown mirror, CD/stereo, AC, power windows etc., but most things are manual.

$5500 firm. Cash only. Happy to entertain out of town buyers, but you must come get it.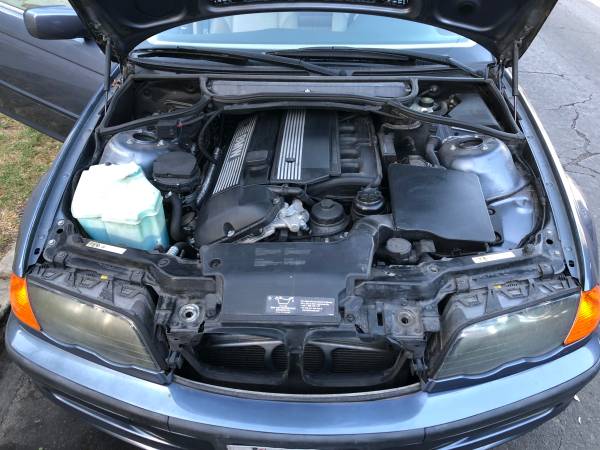 It seems Steel Blue Metallic with Beige was a popular option on these cars; there were certainly a lot spec'd this way, and probably because it's a nice combination. The Style 73s look good, too, though not as good as other sport package wheels for the E46. Both the Style 44s and Style 68s are neater, but both are easy to find and won't break the bank. Condition appears good overall despite the mileage, and being a West Coast car rust – a real problem on the E46, and especially the all-wheel drive wagons – should be less of a concern. The seller seems to have done a fair bit of maintenance and it doesn't appear skimped upon, and while there is wear showing none of its is outrageous or out of character. Outside of the Sport package, this car also has Xenons, heated seats, dynamic stability control and a few other goodies. Though the M54 isn't without its foibles, it's also a pretty dependable lump and fairly cheap to run. The seller's claim it was the end of electronics isn't quite accurate – our 2009 135i has none of the described items either, and you could get 3s without it though it's rare, but the point remains – this really was the end of an era for BMW.
Price is higher, as a result of the package and presentation, but it's certainly not outrageous. The same area has another 2002 that's a prettier color combination, but with more miles and an automatic at $4,900. A closer measure is a near twin '01 with the same color combination and mileage, but no records and more importantly no sport package at $5,000. The ask here seems quite reasonable given the package, history, condition and what's available for around the same price.
Thanks to our reader Jesse for the spot!
-Carter