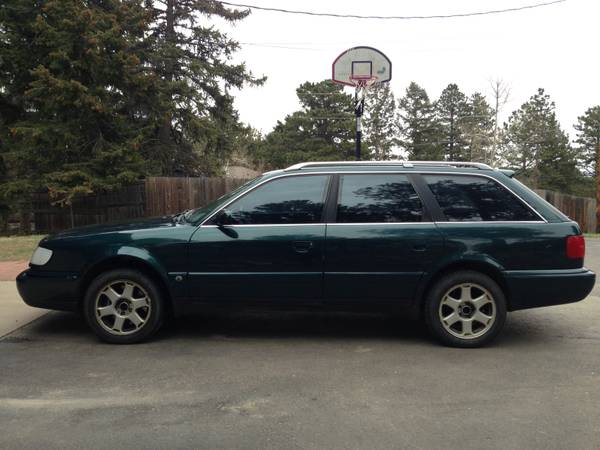 If you're a big fan of the Audi S6 Avant, and you see a good one, buy it. These rare wagons were used and used well by their owners, and today few remain in top shape. Many more appear in the condition of today's car; worn, a bit tired, but underneath the patina they are still one of the best sleeper performance packages out there. Unlike the last example, a clean and super rare Casablanca White example, today's is shown in the much more common Emerald Green Metallic with black leather – apparently, the prototype of the Goodwood Green example I wrote up earlier this week: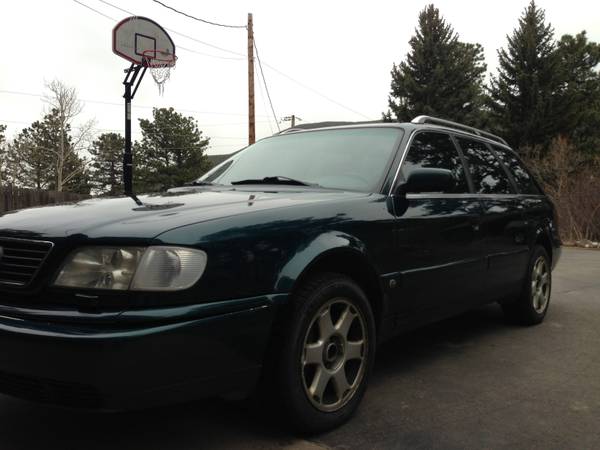 Year: 1995.5
Model: S6 Avant
Engine: 2.2 liter turbocharged inline-5
Transmission: 5-speed manual
Mileage: 149,659 mi
Price: $5,000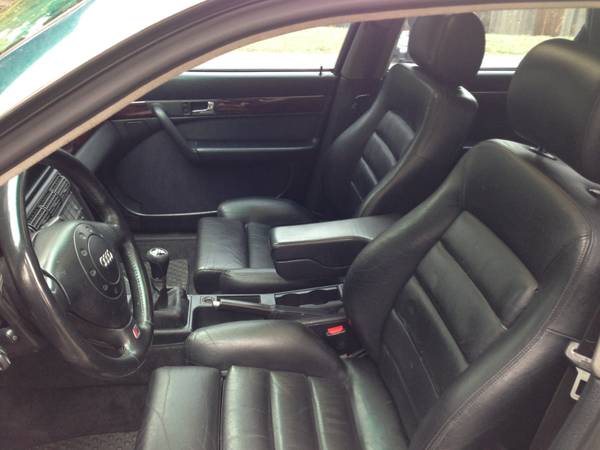 July 1995 model audi s6, 149,650 miles, runs great, daily driven, snow tires, been reliable for 2 years for us. Email or call for details. Great original UrQ!! Still fast and strong.
Use contact button above. Timing belt, water pumps n rollers replaced at 95k miles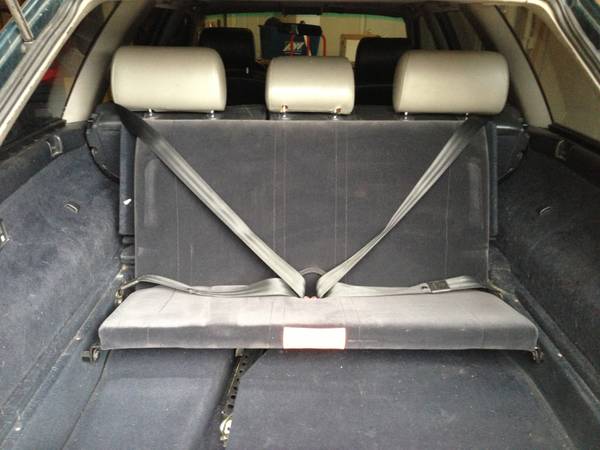 Not much information is offered, but for the package the price is about right. Miles aren't outrageous, but that expensive front bumper seems like it took a shunt at some point. The trim is more easily replaceable, but this could be a good opportunity to look for Euro S6-Plus spec front bumpers if you're going through the replacement. The centercaps for the wheels also can be sourced if you want, or track down a set of the lighter Fuchs forged wheels from the pre 95.5 examples. As a project car capable of carrying a huge load, this won't be a trouble-free ride, but it's easily attainable and can be run on a budget.
Thanks to John for spotting this rare ride!
-Carter