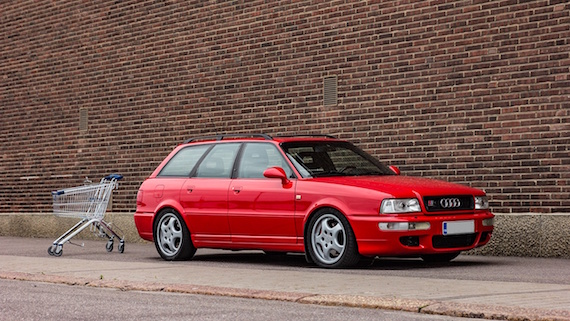 Having visited Finland earlier this year for the first time, I was struck by one characteristic that all Finns seem to share. The racing driver gene. Every person I was in the car with in Finland was aggressive on the throttle but were very quick and calculating in traffic. These people mean business. Not surprising then the drivers' exam is a bit more stringent than what we are used to stateside. To get a drivers' license in Finland, you must pass both a summer and winter driving test. This is a great idea which should be universal. Once licensed, what should the Finn who wants to drive fast in all conditions opt for? How about this rare red rocket? The Audi RS2 Avant. This RS2 Avant for sale in Helsinki is the perfect runabout for the speed freak who needs a bit of space for family or recreational activities.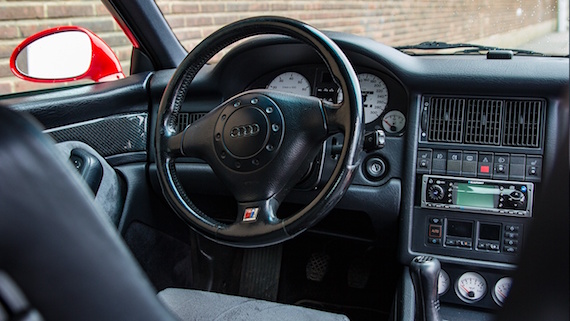 Year: 1995
Model: RS2 Avant
Engine: 2.2 liter turbocharged inline-5
Transmission: 6-speed manual
Mileage: 156,000 km (~ 96,934 mi)
Price: €39,000 (~ $42,830 USD)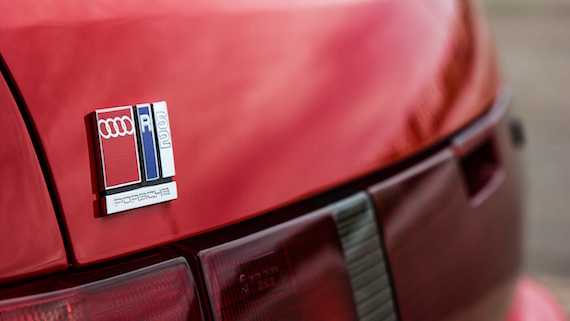 The Audi RS2 Avant, usually known as Audi 80 RS2, was a limited edition, high-performance five door, five seat estate car, manufactured from March 1994 to July 1995. It was a joint venture between Audi AG and Porsche and assembled at the Porsche factory in Zuffenhausen. It was also Audi's first "RS" vehicle, and the first of their high-performance Avants and used the most powerful and most thoroughly developed version of Audi's inline five cylinder turbocharged internal combustion engine. Unique features included badges with Porsche logos, as well as brakes and wheels by Porsche.

First sold in Germany, always in caring hands with a full service book. Some small modifications but all original parts are included, as well as lots of invoices and original handbooks.

Located 30 mins from Helsinki airport.
Worldwide shipping. EU taxes and duties paid, registered in Finland.

Please note all viewings are by appointment only.
Private consignment.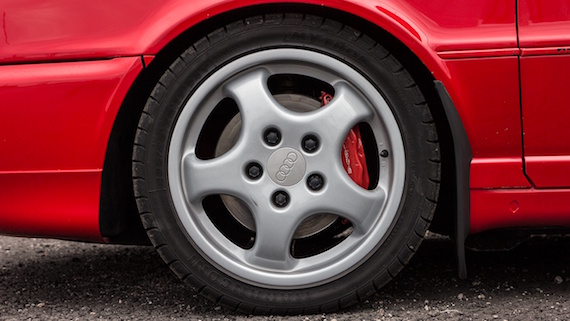 If you follow GCFSB, it's not secret that the RS2 Avant is my favorite Audi of all time. So much so that I'm going over the calculations in my mind as to how much it will cost to ship one over once they are legal for US import in three years time. Unlike the other 1995 RS2 Avant we saw last month, this example has the steering wheel in the proper place for driving stateside. And while it's not painted in the favored RS Blue, Laser Red is rather pleasing in light the character of the vehicle. Considering the mileage, the price is rather steep, but demand is high for these iconic RS badged Audis.
-Paul