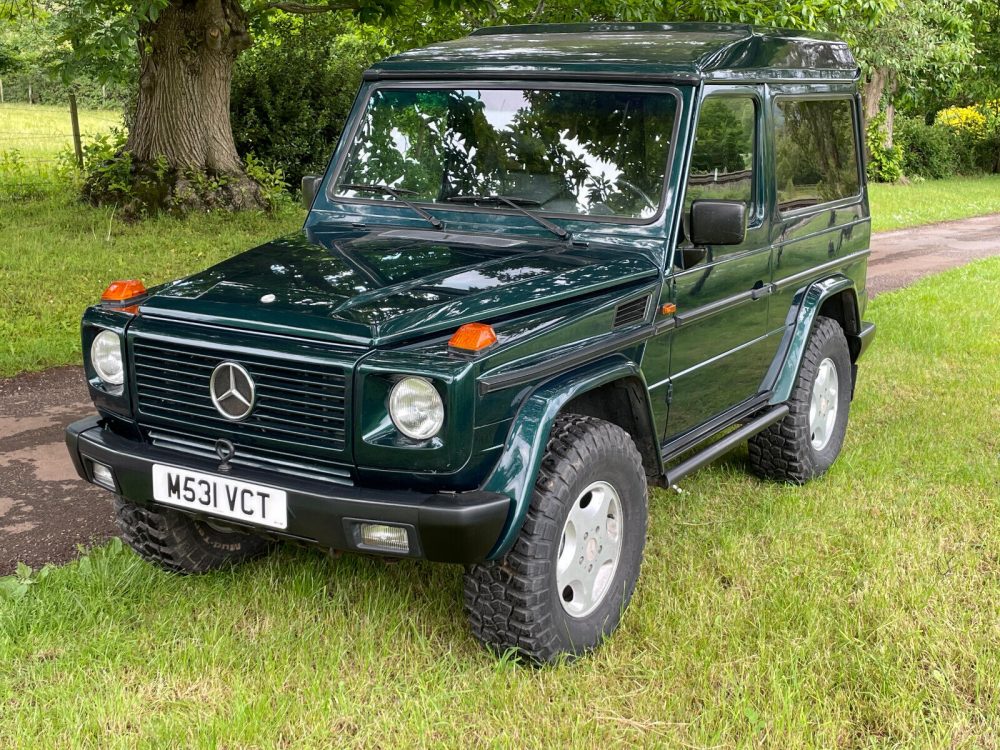 Once again the internet teaches me something new when I think I've seen it all. This is a 1995 Mercedes-Benz 350GD which is fixed with what looks to be a "high roof" body. These weren't all that uncommon back in the W460 chassis given their utility, but I can't remember seeing one on what looks to be a civilian 350GD. The seller says it was made for the Dutch Forestry Commission, whatever that is, but this seems like such an odd vehicle to use for such a purpose at that time. Either way, it is now up for sale in the UK of all places and the price is actually really good, as long as you can live without backseats.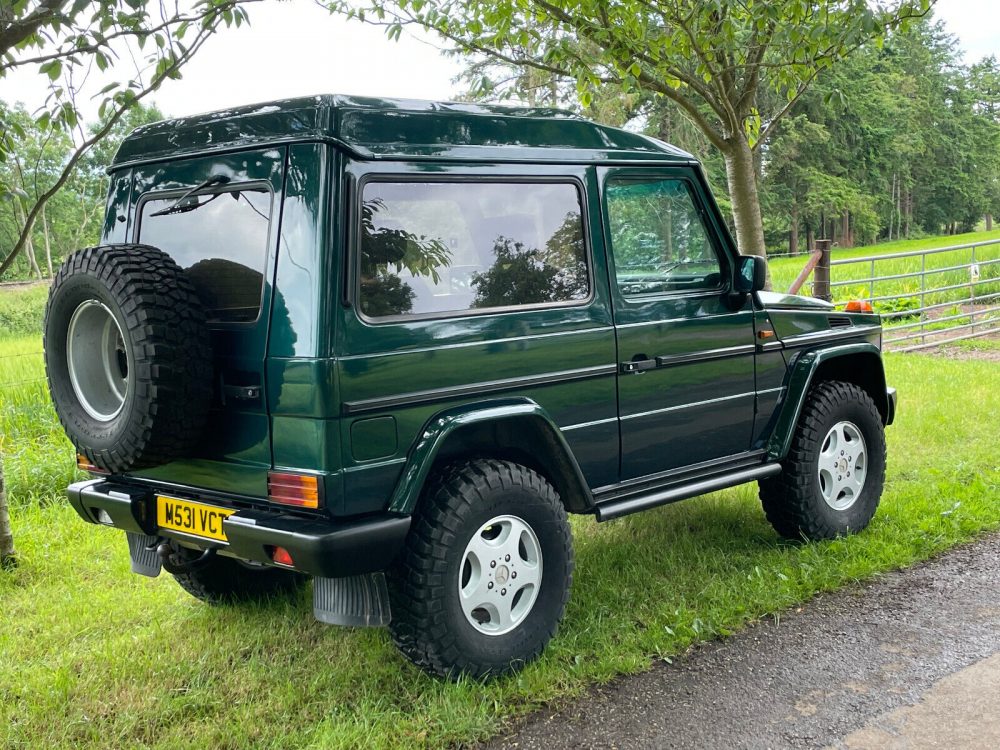 Year: 1995
Model: 350GD
VIN: N/A
Engine: 3.5 liter turbodiesel inline-6
Transmission: 4-speed automatic
Mileage: (205,680 km) 127,803 mi
Location: Bristol, United Kingdom
Price: $22,000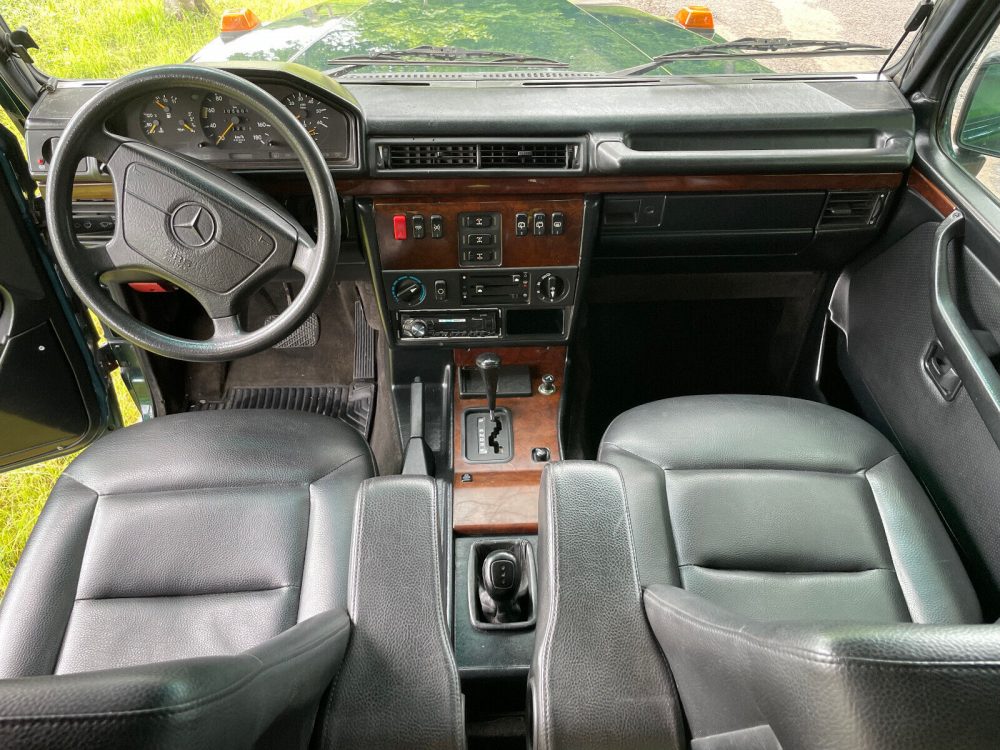 1995 Mercedes 350 GD Auto . LHD, SWB.

Rare 3.5 turbo diesel with 4 speed auto.
130 K miles.

Dark metalic green , Black MB tex interior.

Air Con , Cruise Controle , Factory rear seat delete , Factory High roof.

Special Build for Dutch Forestry Commision.

Runs and drives realy well , with no known faults. no oil or water leaks .

Nearly new BFG tyres on Attik Alloys.

The vehicle is located in the UK .Free shipping to most uk ports. Import duty to be paid by buyer.

New UK MOT

Parment by bank transfer . NO paypal .

Please call or message me for more details , Mark 07973 830956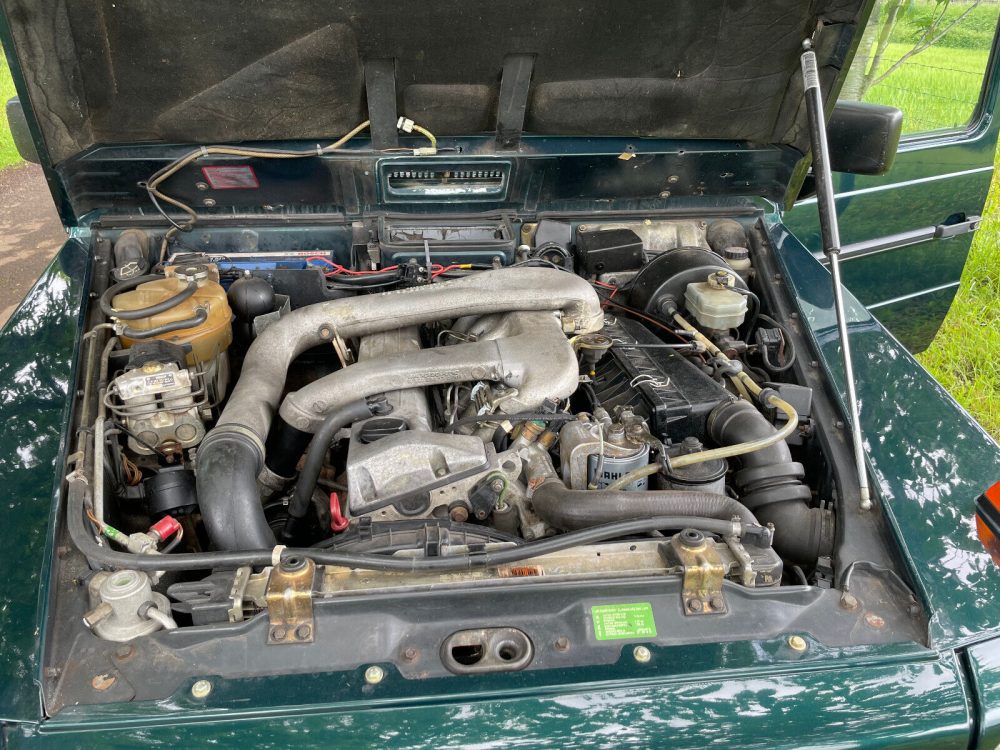 I'm not really sure what is going on with this one, honestly. I wish I had the VIN to try to get some more info, but I can only go on what I see. The rear cargo area was stripped of the back seats and a homemade floor was added, but the front seats look like your typical W463 from the 1990s. The grain on the MB-Tex does look a bit off so I think there were re-done at one point, but this just seems like a really strange example of what could be a great buy.
I say that because this one has an asking price of $22,000. That is really a good price for one of these as long as it isn't a total rust pile, which judging by the undersides doesn't seem to be the case. The whole high-roof thing and missing rear seats turn me off a little, but if you want a cheaper SWB G, this isn't a bad way to go at all.
– Andrew