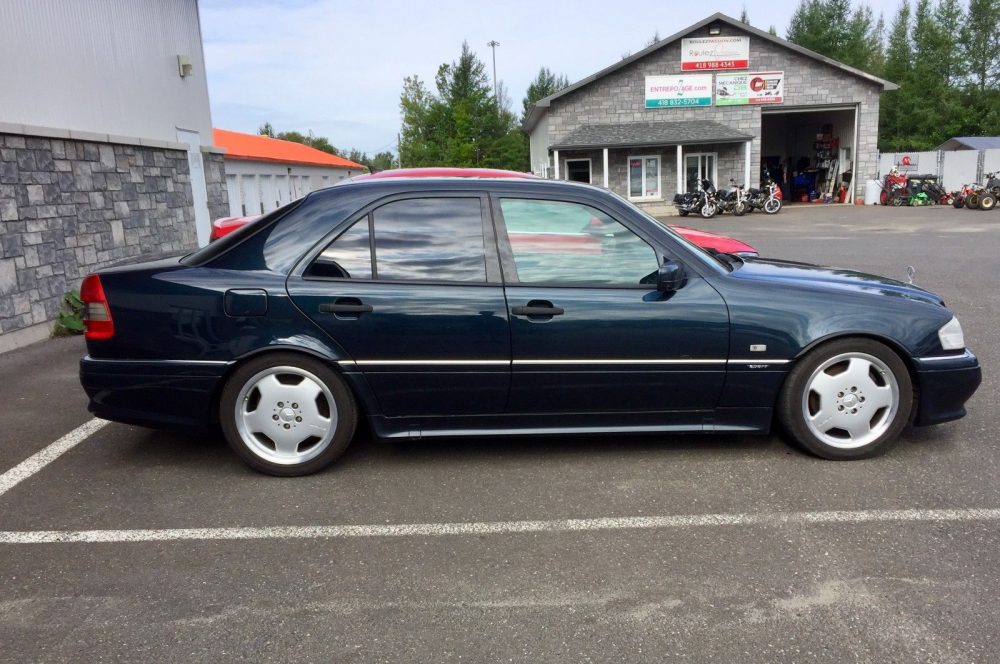 Last week I checked out an interesting Mercedes-Benz C36 AMG that needed some help up for sale in Canada. It seems like no one wanted to give a helping hand for this car as it ended with no bids even at it's reasonable $2,500 US starting price. Today, I ran across another C36 AMG up for sale in Canada although this one has a much different story. This 1995 is actually a Japanese-spec car that has a few little touches that set it apart from the North American-spec cars. Unlike last week's example, this one isn't a basket case that needs thousands of dollars to make it presentable again. In fact, it is actually pretty clean.  The price? Not all that bad in my eyes.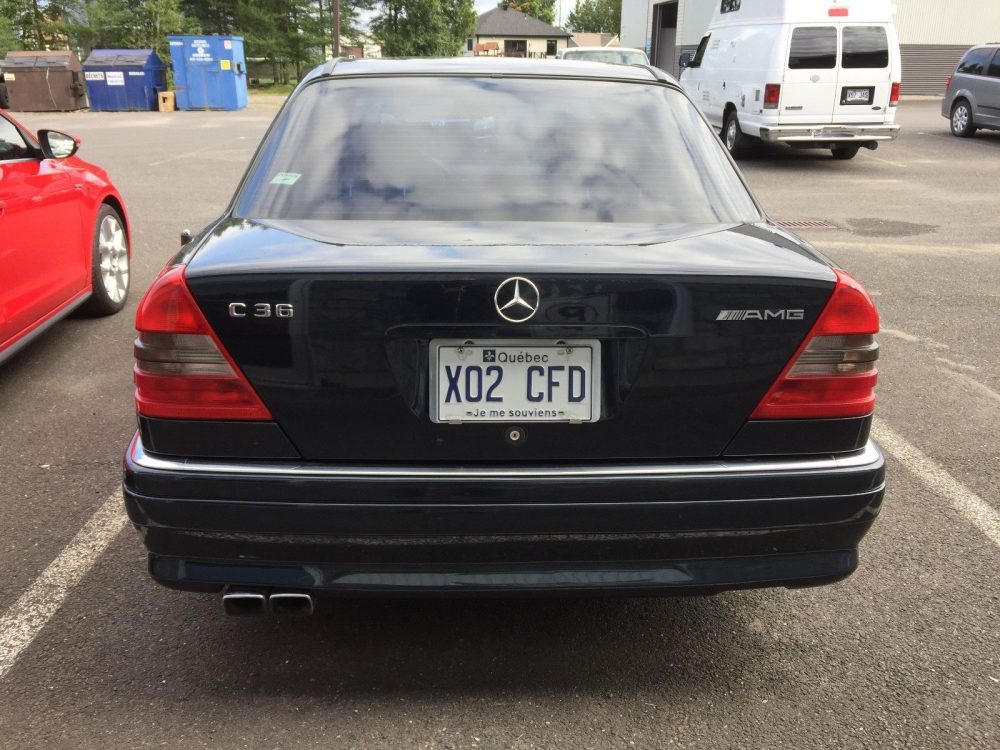 Year: 1995
Model: C36 AMG
Engine: 3.6 liter inline-6
Transmission: 5-speed automatic
Mileage: 188,052 km (116,850 mi)
Price: Buy It Now C $11,500 (USD $8,714)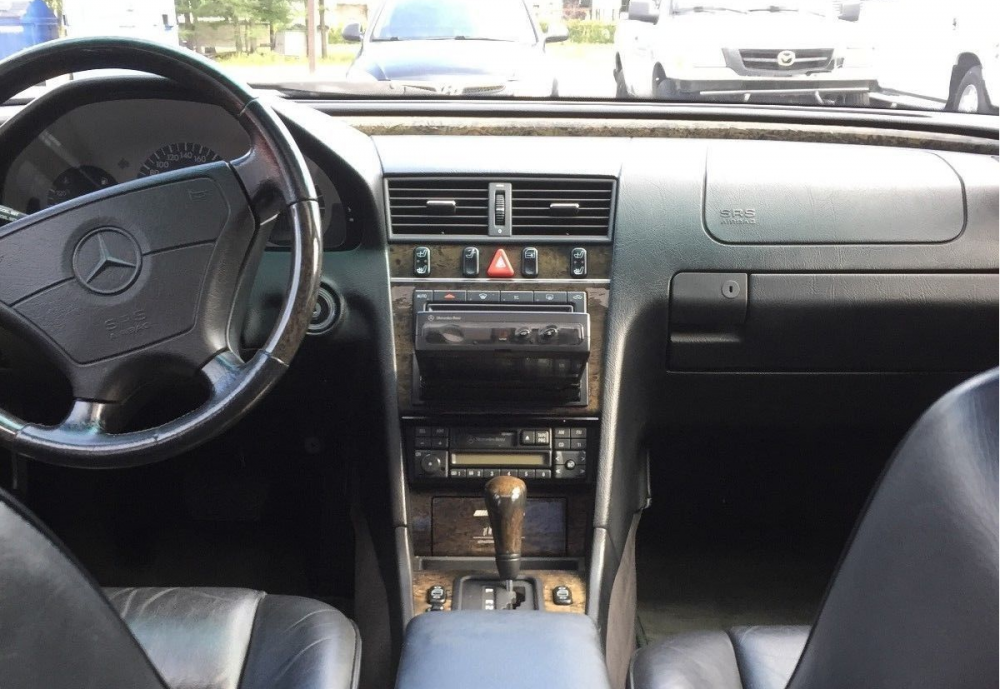 Very rare only 5200 copies were produced 400 in america. Mechanics A1 more than $30000 invested in maintenance 100 % origins pieces. Very rare color blue / green. Retail price in 1995 full equip $150 000 US. Model first edition special order from AMG. 4 speeds 3.6 liters V6. 0/60mph in 5.8 sec.

116 850 miles

http://www.automobile-sportive.com/guide/mercedes/c36amg.php

https://www.carsguide.com.au/car-reviews/used-car-review-mercedes-benz-amg-c36-1995-1997-13392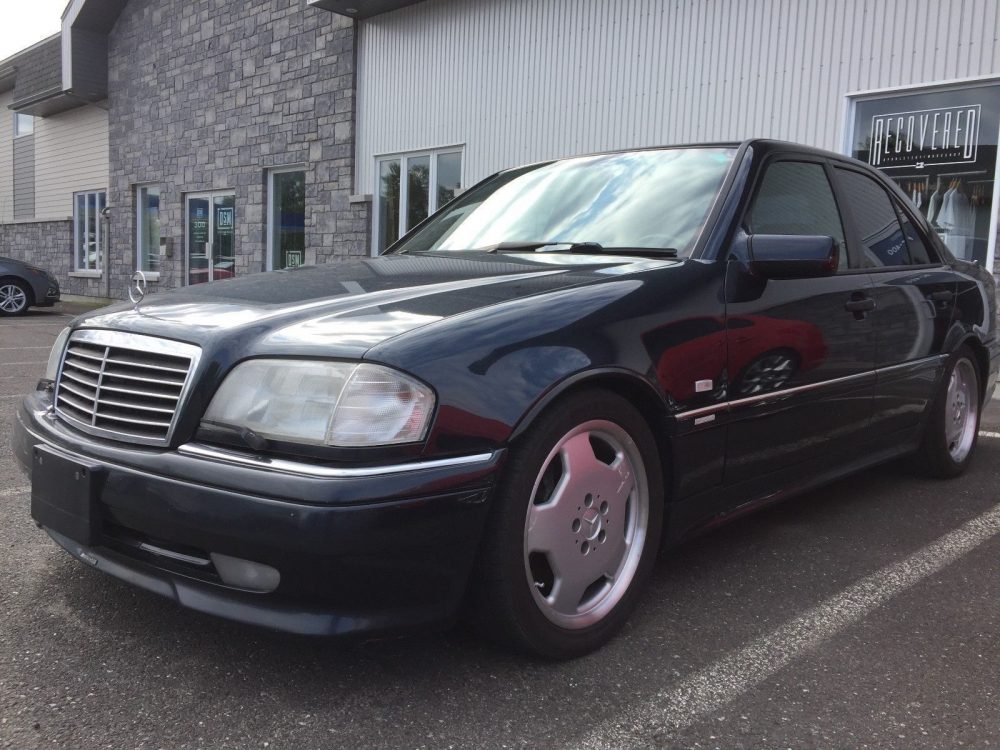 This is a typical JDM Mercedes that crams as much as wood as possible in as many places as possible. The steering wheel and shift knob have been swapped out for the generous wood versions but I am really interested in what is going on the back seats. This car has option 243, sport seats front and rear, which turns the rear seats into individual seats with fat bolsters on them. I don't believe this was ever a North American option and it is even pretty rare in European-spec cars. This is the same kind of seating setup that was in the rear of the 16v W201 cars and it was a cool idea to carry it over to the W202 AMG cars. On the outside, it looks like this car is lowered a little, but other than that, I'm not seeing anything out-of-place.
The asking price of CAN $11,500 (USD $8,714) isn't too far off seeing as where prices for these are at right. The miles are a little higher than I would have guessed, but it isn't the end of the world. Ideally, you'd want to check to see if the head gasket on the back of this M104 is seeping any oil because it probably will in the future if it hasn't been addressed yet. I would say that $7,500 would be a good price if you really wanted to get serious about taking this one home, but right now, it's still not a bad option at all at its current ask.
– Andrew