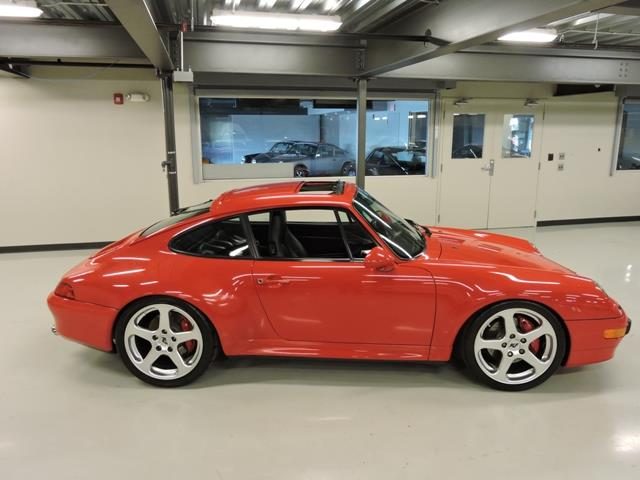 I've never really been a fan of the big wheel craze that has overtaken the automotive world over the last decade or so (Yes, please do get off my lawn). One of the first things I did with my car was downsize the wheels. They were lighter, wider, looked better, and they fit. Perfect. What does this have to do with this 1996 Porsche 911 Carrera 4S? I'm in love with the wheels. They are 19″ inch Ruf wheels and they are certainly larger than stock. They might be the perfect complement to the wider rear of the 993 Carrera 4S. Simple, almost understated, yet so fantastic!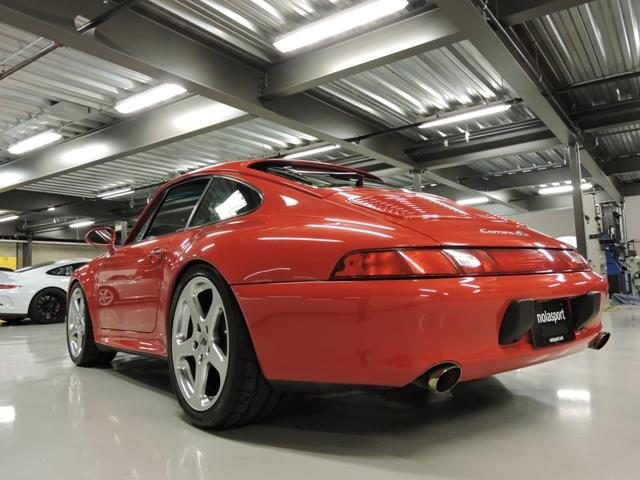 Year: 1996
Model: 911 Carrera 4S
Engine: 3.6 liter flat-6
Transmission: 6-speed manual
Mileage: 48,822 mi
Price: Reserve Auction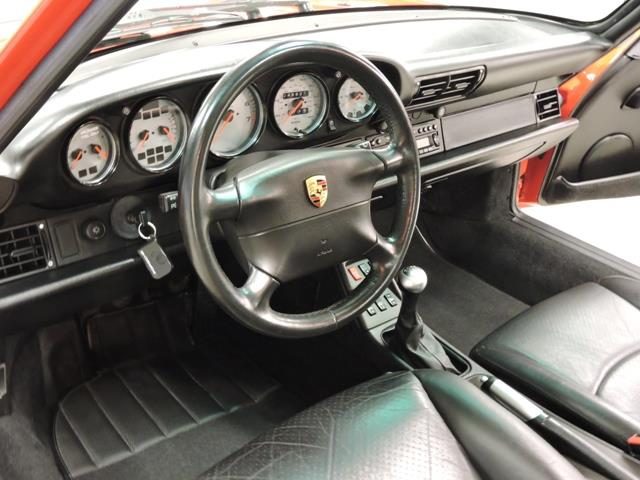 CLEAN CARFAX REPORT
MINT CONDITION
NO DENTS OR DINGS
ZERO CURB RASH ON WHEELS
NEW CLUTCH AND FLYWHEEL
FULL MAJOR MAINTENANCE JUST PERFORMED
SPARK PLUG REPLACEMENT
VALVE COVERS AND TIMING COVER RESEAL
NEW BELTS
ALL WORK PERFORMED BY NOLASPORT
ORIGINAL BOOKS, MANUALS, RADIO CARD ETC
2 KEYS

JON SCHEURICH
30 YEARS PORSCHE EXPERIENCE
NOLASPORT
PORSCHE SALES AND SERVICE
9700 PALM ST
NEW ORLEANS, LA 70118

LOW MILES !!!

19″ RUF WHEELS WITH NEW TIRES
FACTORY WIDE TURBO BODY
ALL WHEEL DRIVE
FACTORY TURBO BRAKES AND SUSPENSION
FACTORY C2S REAR GRILLE KIT
ALUMINUM GAUGES
ALUMINUM / LEATHER SHIFTER
ALUMINUM / LEATHER BRAKE LEVER

DRIVES GREAT
EVERYTHING WORKS

THIS 993 IS STUNNING !!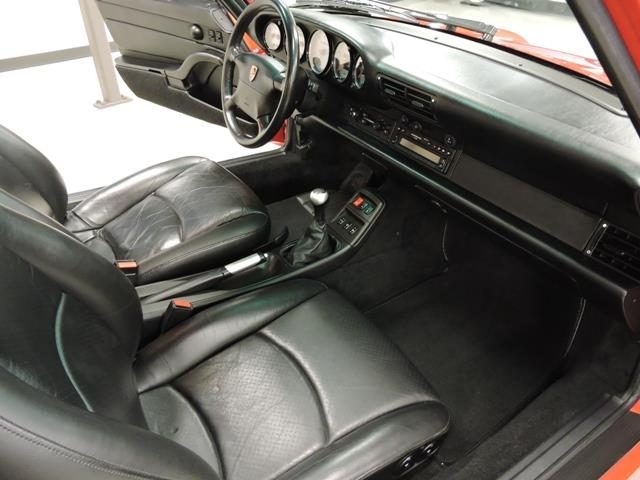 That was my first impression of this 993, but there's plenty else to like as well. The mileage is pretty low and the condition looks quite good. The driver's seat shows some squishyness from use; the passenger seat looks like it's rarely been used. Curiously, it has the split rear grille from the Carrera 2S rather than the single grille that was standard on the 4S. I'm not sure whether that was an option from the factory or a later addition. The option codes don't specifically list it, though 09991 is listed, which would suggest this has some Porsche Exclusive options. Whether that is the grille I cannot be sure.
In general, the only letdown is that we hear little of documentation. It had a recent full service performed by the selling dealer and presumably those documents are available. But was that to take care of a whole host of deferred maintenance or was it fairly standard for its age? Earlier documentation should shed better light on that. And that is where my questions would lie. Is the paint wholly original? Can the mileage be verified? I think we all know the drill. From there we can consider the price, which at the moment is bidding fairly low at $54,600. That should rise quite a bit if everything is in order and I'd expect it to approach $100K without much problem. The (presumed) lack of the original wheels might be a problem for some, but at least right now it looks almost perfect. So I guess every now and then larger wheels are a nice thing.
-Rob