It's hard to be a German car enthusiast and not be a fan of the Porsche 911. Almost every week we feature one here at GCFSB. From the original 901 to the recently introduced 991, these sports cars have captured the hearts and minds of a number of petrolheads across generations. One 911 that stands out is the 993, the last of the air-cooled models. Available in a variety of flavors, one of my favorites is the C4S. Sure, the Turbo model offered more power and the trademark whale tail spoiler, but there's something subtle about the C4S that appealed to me. Perhaps it's because I've always been somewhat averse to forced induction engines (yes, I know, I owned an R53 Cooper S…) or maybe it's because I like the road less traveled when it comes to a vehicle configuration. Whatever the case may be, this 1997 Carrera 4S with just about 20,000 speaks to me.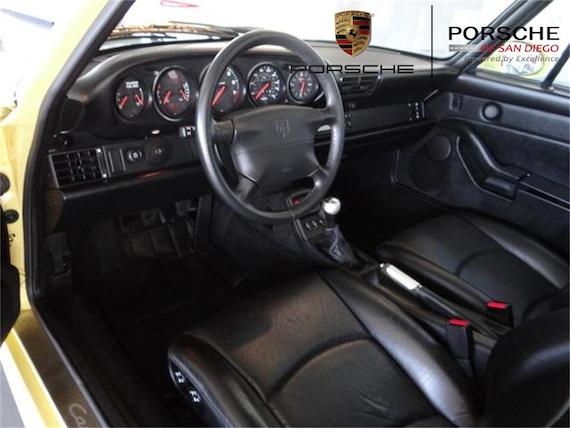 Year: 1997
Model: 911 C4S
Engine: 3.6 liter flat-6
Transmission: 6-speed manual
Mileage: 19,776 mi
Price: $84,993 Buy It Now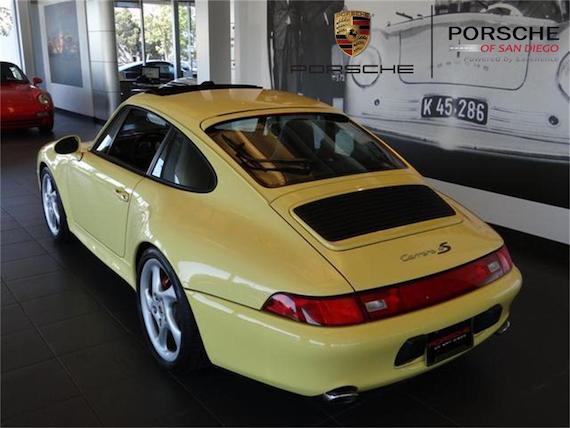 AWD. Fun and sporty! Talk about some excitement! If you demand the best things in life, this fantastic 1997 Porsche 911 is the funtime car for you. When H2O starts showing up in the weather forecast, you'll appreciate the AWD power delivery that helps you take control of the elements. Call, email, or stop by Porsche of San Diego today to learn more about this amazing vehicle.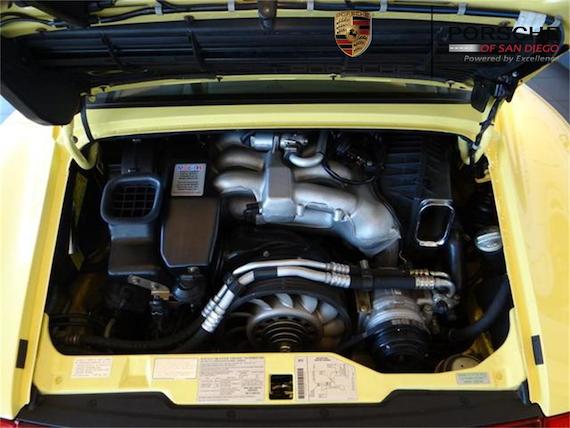 The color of this 911 caught my attention. Rob featured a Speed Yellow 993 recently, but I'm much more of a fan of this Pastel Yellow. This is one of those colors you just don't see a lot of. We're all familiar with the fact that 993s are not the cheapest of 911s and this example certainly isn't cheap. But when you consider what a new 911 costs, I wouldn't be surprised if someone took the bait at this price and just went for one of the classics. If I was in such a financial position, it's exactly what I would do.
-Paul