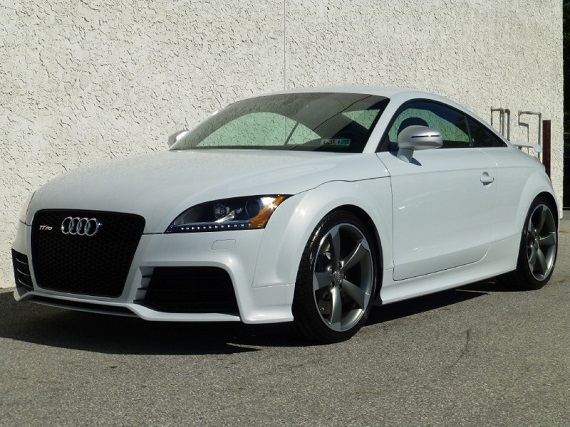 There aren't too many cars that I look at today and think that down the road they'll be viable used cars. I can look back at the previous tech-heavy generation cars for the trends of what will occur – take the BMW E31 for example. Sure, it's a really neat looking car, and the lure of the V12 is made even more appealing since you could get a manual transmission. But then there are the horror stories of the 15 or more computers that it takes to run all of the electronic systems, and I wonder how people will keep them running in the future. That's even more compounded when you look at newer models. For example, about a month ago I took a trip out to Coventry Motorcar and drove their modified CL65 AMG. It was when new, and still is today, an amazing car with every sort of electronic gizmo possible, from heated, cooled and massaging seats to the twin-turbo V12 under the hood. It's as if Mercedes-Benz took a Brookstone catalog and attached it to a Saturn V rocket. But can you imagine maintaining that car as it creeps towards 120,000 miles? I certainly can't, and it's a feeling I have about nearly all new luxury German cars.
There are a few exceptions, even in my favorite brand of Audi. While I'm not a fan of most of the models they've come out with recently in general, there are a few special ones that I'd consider owning down the road. It's not that I don't like or admire the cars; the performance of the new generation motors is stunning and the interiors and exteriors are, I think, the best in the business. It's that I just can't contemplate how you'd keep a new S8 running down the road. Having owned cutting edge, tech heavy Audis in the past, it's a recipe that I would be concerned with in the future. I might make an exception, though, for a car like the this:
Year: 2013
Model: TT RS
Engine: 2.5 liter turbocharged inline-5
Transmission: 6-speed manual
Mileage: 16,253 mi
Price: $49,900 Buy It Now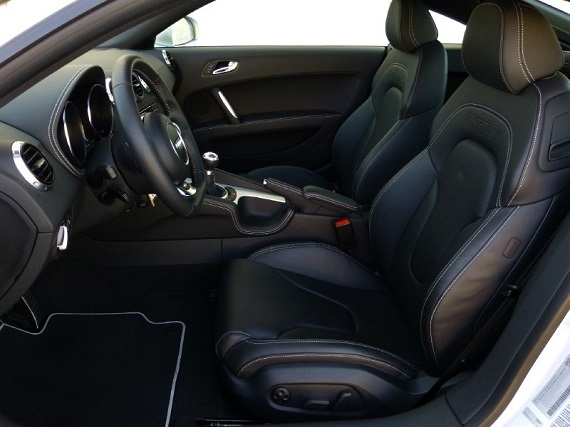 2013 Audi TT RS Quattro

We are pleased to show you another great opportunity! Sky Motor Cars is in the wholesale business and that represents the majority of what we do. When we have a vehicle this nice we present it to the public. Our turn time is quick and depending on auction schedules we may end listings early and take the vehicle to a dealer only auction. Do not hesitate if you are interested! We have supplied many detailed photos to give you an accurate sense of just how nice this one is!

!!THE BALANCE OF THE FACTORY WARRANTY APPLIES!!

This is a previously enjoyed vehicle so there may be a few light scratches and small chips around the vehicle. Please study the photos provided.

Also note there are many shadows cast on the vehicle due to the conditions in which the photos were taken. If you are unclear of anything please contact us PRIOR to making an offer!

Highlights of include:

$65,695 MSRP!! QUATTRO AWD TT RS!! 6-SPEED MANUAL, TECH PACKAGE, TITANIUM SPORT EXHAUST PACKAGE, POWER HEATED NAPPA LEATHER SEATS, NAVIGATION, BOSE AUDIO WITH SATELLITE/MUSIC INTERFACE/IPOD CABLE, REAR PARK ASSIST, ADAPTIVE HEADLIGHTS, 19-INCH WHEELS, CLEAN CARFAX, WARRANTY!!

This vehicle will be reviewed by an independent certified mechanic in accordance with PA state inspection regulations. If for any reason this vehicle does not pass inspection it will be noted.

!!PLEASE CONTACT OUR SALES TEAM AT (610) 918-7225 WITH ANY QUESTIONS!!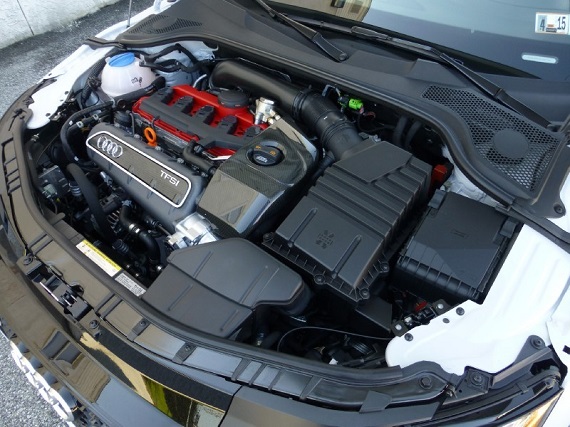 The 8J platform offered as standard a much improved chassis over the 8N that launched the TT, but it was the addition of the CEPA turbocharged inline-5 that really changed my opinion on the TT. In RS form, the soundtrack and driving experience was transformed into what had made Audi great. It was an outrageous street fighter with the chops to back up the "RS" insignia, with 340 horsepower and matching torque mated through a 6-speed manual. Although the new 8S model has been confirmed for the U.S., the manual option isn't coming – making these 8J models much more appealing, plus they're still quite new. This example is in my also favorite Suzuka Grey and features the 5-arm "Rotor" wheels, titanium exhaust and the tech package. While, truth be told, I'm not a huge fan of the interior ergonomics which make you feel like you're in a bit of a casket with too much black and too little window, the overall aesthetic of the car is one of the better examples in recent history. As with previous turbo fives, the new 07K based motor is hugely tunable and seems quite happy with more boost, plus there is a very active community already for support. That even goes to the drivetrain, where you can alter how the car distributes power with differential controllers. This means the prospect of keeping this car going, long term, is more viable than most other new models. Prices are dropping on these generation old TT RS models, but if you can balance excellent condition in a still new package before the second-hand owners stop maintaining them, you'll have a future classic in the making in my opinion. At half the price of a used R8, this car offers a fair amount of the experience in a package which is impressive, tunable, luxurious, and even good looking.
-Carter