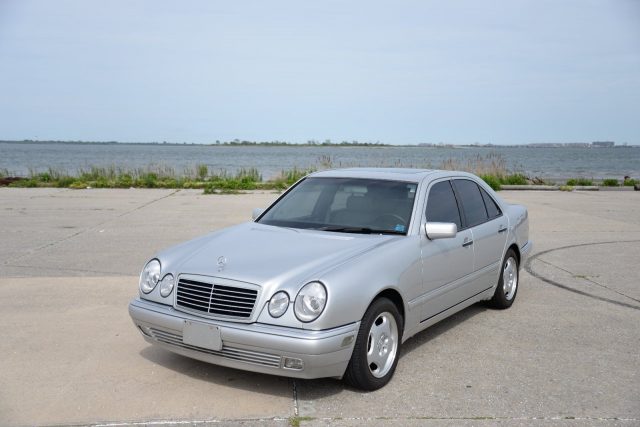 I'm probably in the minority here, but there is something satisfying about seeing a really nice car for sale at a really reasonable price. I can't tell you how many times I run across cars that for whatever reason are priced entirely too high for the condition they are in (I'm looking at you R107 owners). This is far too common with the German marquees because naturally their owners have an affection towards their vehicles because they sought out these specific brands in the first place to purchase. So when it comes time sell, they usually see more value than it is actually worth in reality, thus pricing the car too high. Or maybe they can't stomach the massive depreciation and are trying to recoup some of their loses. Either way, it's usually a struggle to find of king of common ground between buyers and sellers and everyone wastes time. But today, we have none of that. This 1998 Mercedes-Benz E430 for sale in Brooklyn is not only in outstanding condition, but I think it's actually way under priced.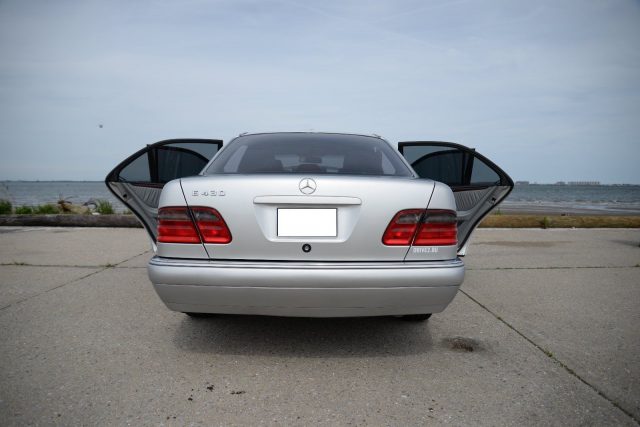 Year: 1998
Model: E430
Engine: 4.2 liter V8
Transmission: 5-speed automatic
Mileage: 102,334 mi
Price: Buy It Now $3,900
Up for sale a classic Mercedes E430 V8 in excellent condition in and out. No mechanical issues, no oil leaks, no warning lights. Runs and drives like new.
I'm the 3rd owner since March 2013. I bought it with 76000 miles on it in VA state, where it was driven since new.
Oil change every 3000 miles with full synthetic Mobil 5W-30. Last oil change reported 5/28/17/. Garage kept only.
Extras:
-New leather on steering wheel and shift knob. This job was professionally done by best local upholstery shop.
-Kenwood KDC-BT362U CD/MP3 player with Bluetooth and USB. Original BOSE speakers.
-Euro chrome gauge rings in dash.
-AMG Euro aluminum pedals set.
-Original Mercedes rubber floor mats.
-Professional sound insulation for all doors with Dynamat materials.
-Newer taillights from restyling model 99+.
-Custom retrofitted headlights with Morimoto Mini H1 projectors and Morimoto Elite 35W HID System. Over $500 was paid for pair.
-35% tint all around with 3M film.
-Almost new Pirelli Cinturato P7 all season rear tires and GoodYear Assurance all season tires on front(about 60% thread left).

List of repairs:
-Transmission oil change was done by MB dealer at 90K.
-New engine mounts and transmission mounts.
-New valve covers gaskets.
-New crank position sensor.E
-New Bistein shocks at 90K.
-All new spark plugs at 90K.
-All new filters(cabin, gas and air)+new OEM Mercedes cabin charcoal filters.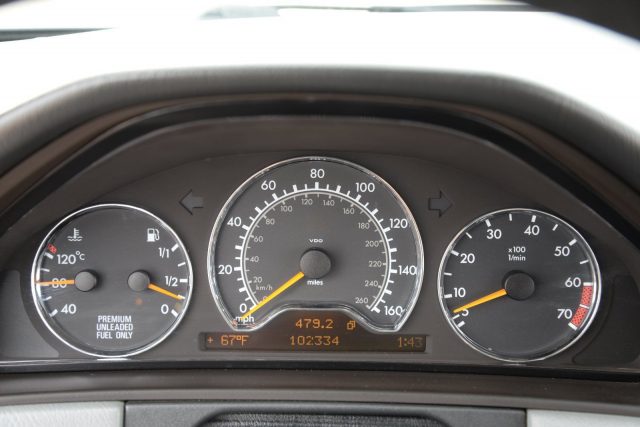 This is the nicest W210 E430 I've seen for sale in a very long time. By now, the majority of these are rusted away in some buy-here, pay-here lot suffering from a mountain of neglected repairs and maintenance. Not this one. Everything that needed taken care of with these cars has been completed and mechanically it's ready to go. In addition, the owner even went above and beyond by adding little details you really don't see like new steering wheel and shift knob leather, AMG aluminum pedals and even added chrome rings around the gauges. Another thing I want to highlight is that this owner retrofitted a custom set of HID headlights that produces a super sharp line and is aimed perfectly. But the biggest thing I'm seeing here is that this W210 has no rust, which is basically a given on these cars by now if they were driven in any kind of weather.
So how much is this wonderful example? A mere $3,900. The majority of beat up E320s I see for sale are listed for usually way more than $3,900 and aren't even in the same league as this car. This car doesn't have 280,000 miles either, it has just over 100,000. If this seller came out and would have asked $6,500 and fielded offers I wouldn't have batted an eye at that price. These are in a strange area where they aren't going to be true collectibles and probably won't ever be, but there is some desire for them. Much like the 540i and A6 4.2, they'll be overshadowed by the M5 and RS6 but they are seen as a way to get your V8 fix without paying premium prices for rare badges. So if you are looking to pay less than half for what you'd pay for a decent W210 E55 AMG, this is going to be the one to get.
– Andrew