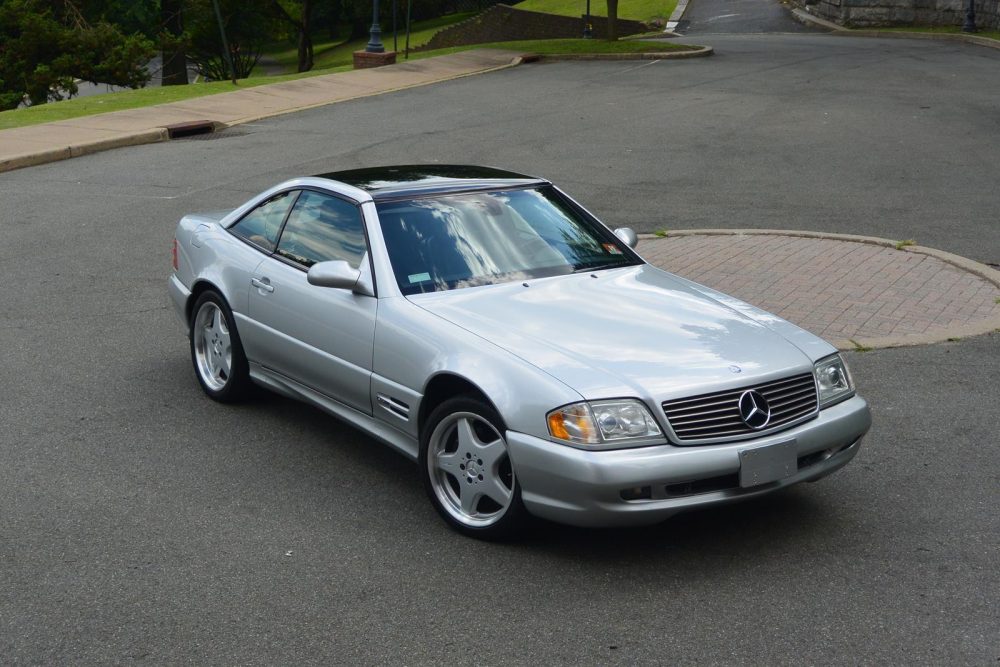 I've been really itching for a convertible of late and specifically a Mercedes-Benz SL. Maybe it is just the nice weather or the want to start another project, but I always seem to be digging around for a R129, R107 or even if I'm lucky, a Pagoda. During my digging, I came across today's car which would be perfect for a summer daily driver but believe it or not, I actually want it because of what it does with the top on. Yes, that means this 2000 SL500 has the panoramic hardtop option that turns the normal boring hardtop into a full glass roof that still people go nuts for. Myself included.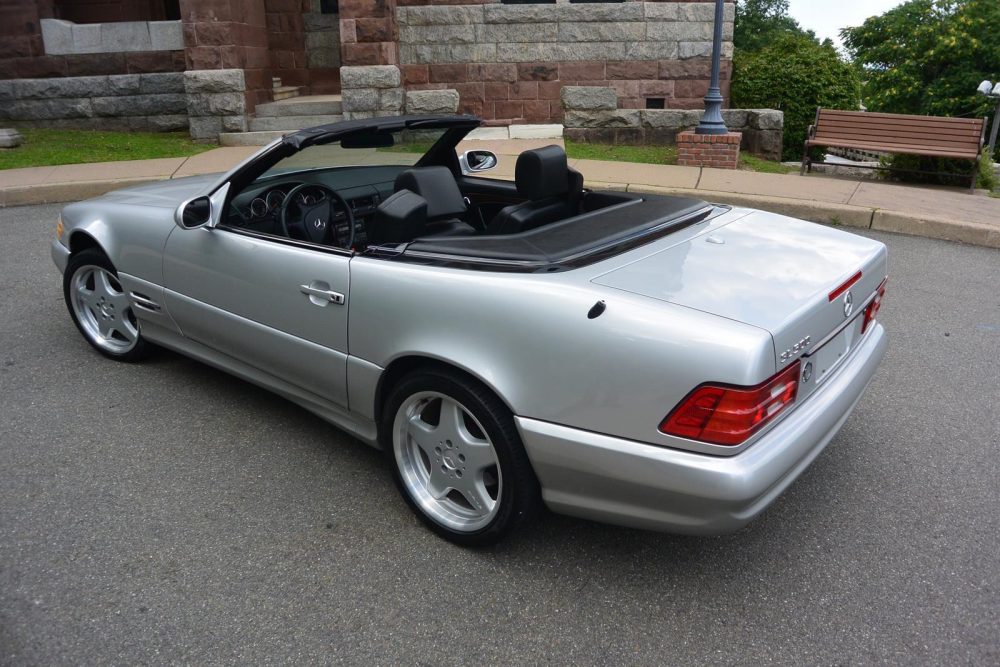 Year: 2000
Model: SL500
Engine: 5.0 liter V8
Transmission: 5-speed automatic
Mileage: 64,775 mi
Price: Buy It Now $15,995
This car is in great condition. Clean Carax, original paint, and a mint interior. Only 3 owners from new. Has all options plus panoramic hardtop and wind deflector. Runs and drives great. Every feature works on this car. It comes with 3 original keys, all books, and some service records. This vehicle has been well-taken care of and it shows.

Let me know if you are interested or have any more questions. I have more pictures available.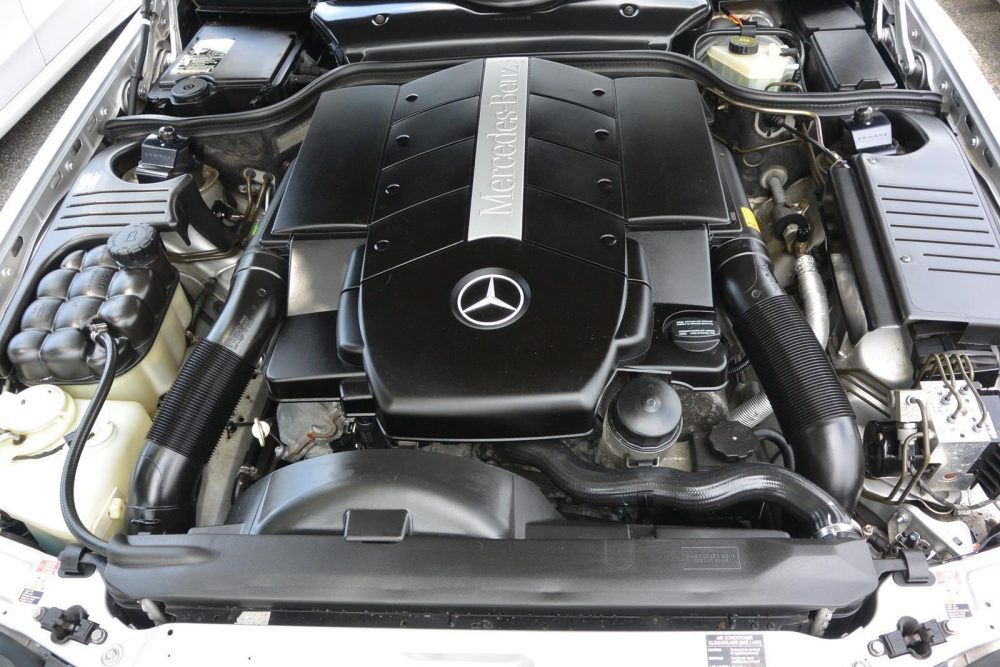 This is pretty much my ideal R129. Brilliant Silver with black interior, SL1 and SL2 packages and the panoramic hardtop. Yes, I wouldn't turn down a V12 SL600, but I know what I am getting with the M113 V8 and I trust that engine as much as anything. It looks great, it does everything really well and won't cost you a fortune to own. This 2000, for sale in Queens, New York of all places, is nearly perfect outside of a few things. It loses some points with some wear on the driver's side seat bolster and there is a weird substance on that passenger side valve cover gasket but other than that, sign me up. Just under 65,000 miles is only a bonus and if you only drive it a few thousand a year, it is going to take a while to crack the 100,000 miles mark. Personally, I would love to throw the hardtop on and daily drive it during the spring and fall because that roof is a sight to behold, especially at night when there is a clear sky.
This one is priced right at $16,000 which doesn't seem too bad to me. If I were lining up to try to snag this one, I would probably plead for a few thousand under that asking price just to say I got a good deal on it, but I think if you can come in around $15,000, both parties would be happy. Will examples like this one get any cheaper? Probably not unless you beat it up and really put the miles on it. I think what we are seeing with prices of the R230 is that the R129 is going to be the last of the true DIY-friendly SLs and one that you can drive without fear of something extremely expensive breaking. Grab these while you can but they won't be getting any better. I just need more garage space.
– Andrew