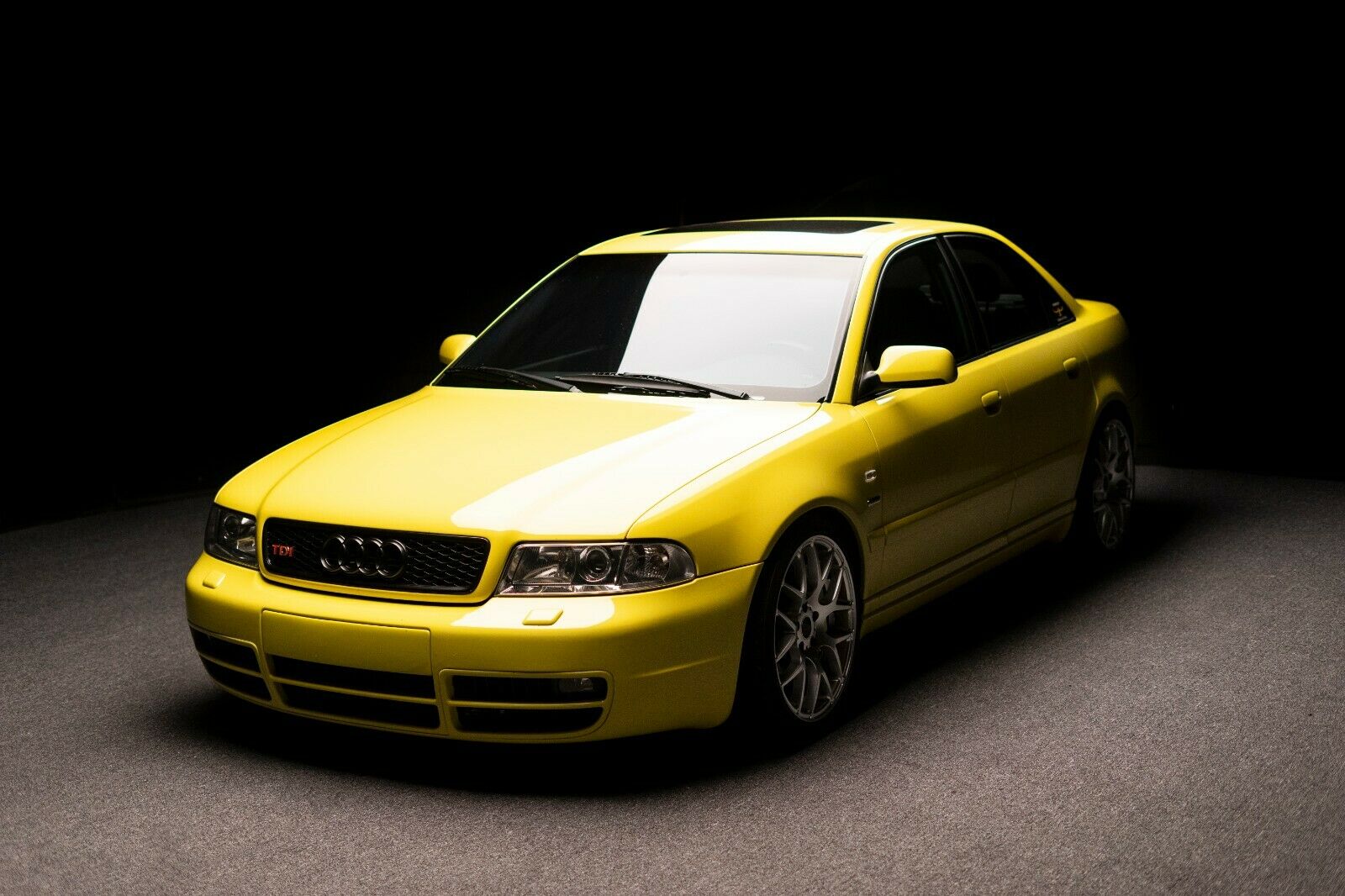 Update 11/13/19: This A4 was relisted due to non-payment!
Update 10/18/19: This neat A4 sold for an impressive $16,100.
If you read the title and look at the photo above, something doesn't seem quite right. Obviously, I've made a mistake and this is a S4, right? It looks like an S4. There was no diesel B5 brought to the U.S.. And, the coup de grâce of my mistake was surely that even in Europe there was no 2.0 TDI Audi B5. Well, just like most other small chassis Audi platforms, the B5 has proven remarkably adept at accepting other engines – and this one's a doozy.
The builder took a BHW 2.0 Pumpe Duse TDI borrowed from a Passat B5.5. In stock form, the BHW wasn't the most impressive TDI from VAG. Producing 134 horsepower and only linked to an automatic transmission in the U.S., the Passat TDI was rated at only 38 mpg on the highway. I achieved that on a 100 mile trip the other day in my 1.8T, for reference. But, of course, the big news with the TDIs was torque and the BHW had 247 stock at 1,900 rpm. The builder of this car took the BHW bottom end, mated it to a BRM head from a Mk.4, and then slapped on a giant turbo. The result? 250 horsepower – the same as the S4 – with 400 lb.ft of torque claimed in a car that will return 45 mpg. And then they slapped it into a very discrete package; an original (and rare) Brilliant Yellow A4 replete with S4 body kit and interior. The result? Pretty impressive, if you ask me: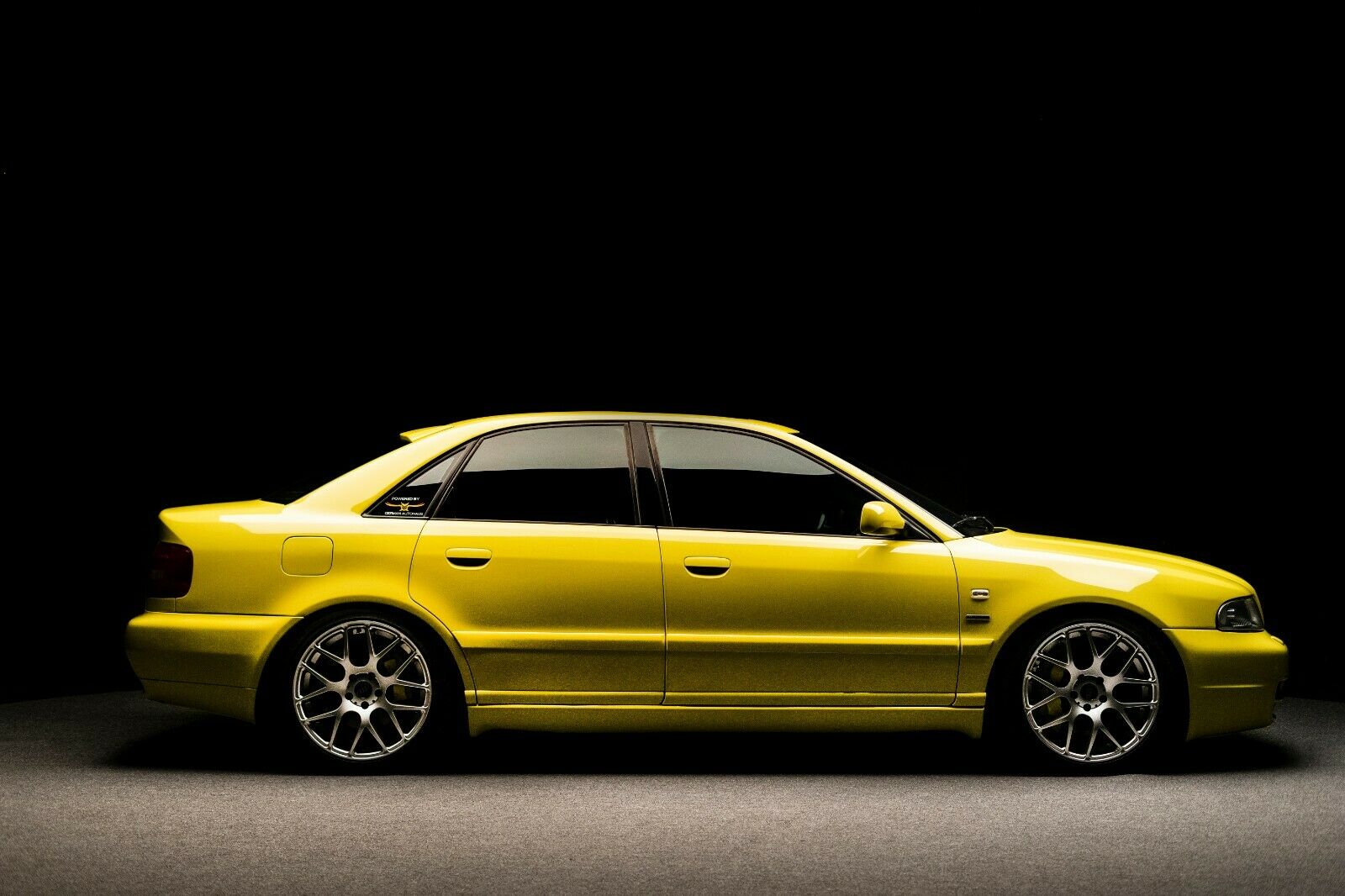 Year: 2001
Model: A4 2.0 TDi quattro
VIN: WAUDC68D11A131451
Engine: 2.0 liter turbocharged inline-4 diesel
Transmission: 6-speed manual
Mileage: "4000" mi
Location: Bellevue, Washington
Price: No Reserve Auction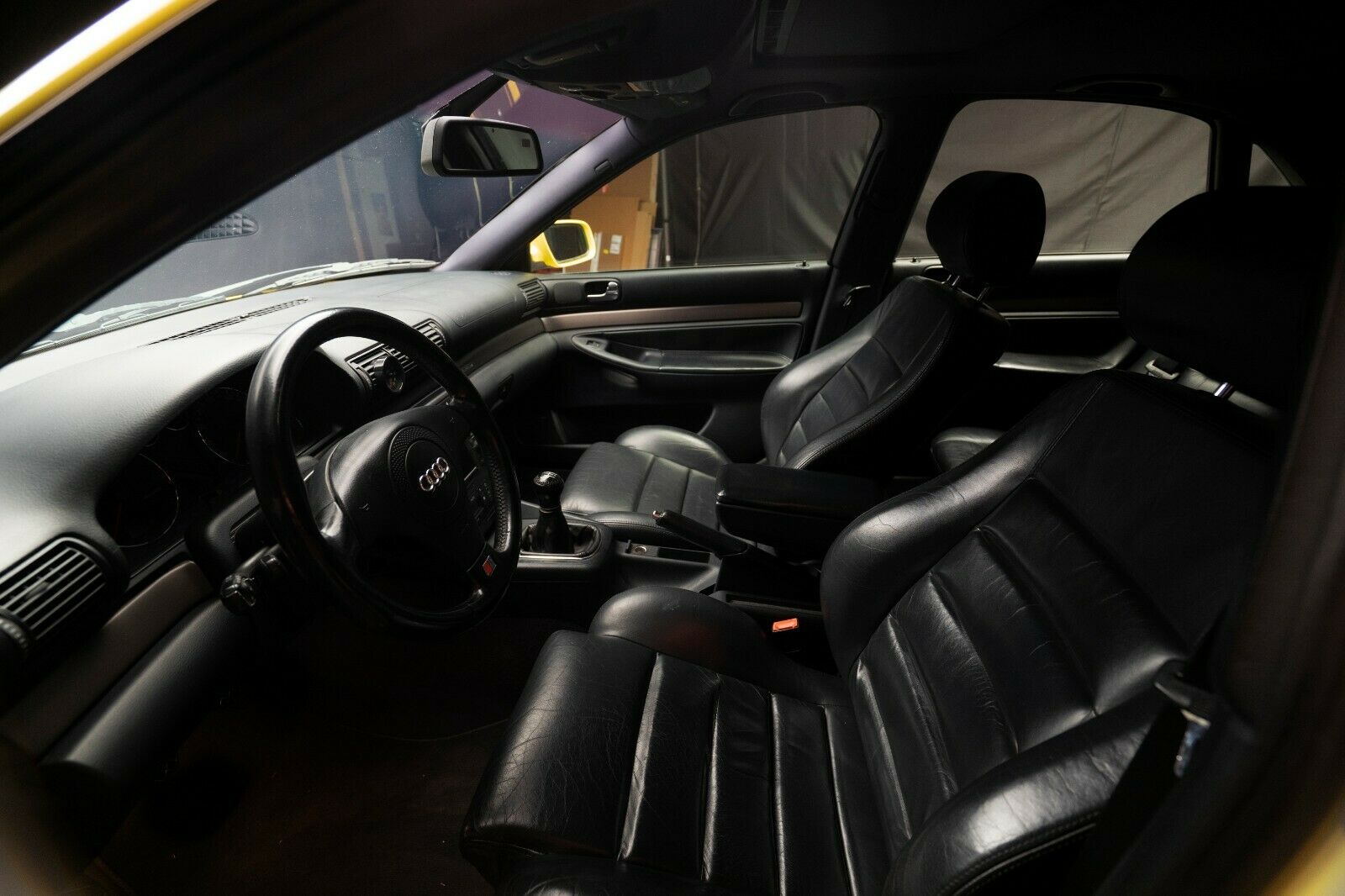 2001 Audi A4 2.0 TDI

2.0 TDI PD BHW 110k miles on engine before completely repair and re-seal

1.9 BRM cylinder head

1.9 BRM oil pump , chain , sprocket ( balance shaft delete )

Whole camshaft and timing components replaced

Lightly ported cylinder head

2.0 BEW PD fuel injectors with Bosio 783 Race nozzle. Rebuild and balanced by DBW LLC Idaho

GTB2260VK turbo and tubular exhaust manifold by DarkSide development

1.9 BRM intake manifold with straight pipe ( egr and shutter delete )

Custom tune by Malone LTD

250WHP and 400TQ

45 mpg

ECS single mass flywheel with OEM B5 S4 clutch kit

6 Speed manual gearbox with rear diff from B5 S4

New wheel bearings and front suspension arms

H&R coilovers

Front brakes calipers 17z from VW Touareg and Volvo 70r 330 mm brake rotors

Rear brakes caliper VW Touareg with Audi B6 S4 rear rotors , e brake Wilwood and Vosh mods adapter plates

Alzor 349 style 18" rims set

Exterior

Whole body conversation with original parts B5 S4

Clear European headlights

Long plate early B5 trunk

Color – original brilliant yellow

Whole car was repainted by professional body shop

Front end protected by 3M clear bra

Light tinted all around, windshield tinted with 3M crystalline film

Interior

Front and rear seats, door panels and trims from B5 S4

European TDI instrument cluster with color MFA multicolor screen

Cluster shows 4000km right now

RDS-D radio

Video link

Car built by German Autohaus in woodinville WA.

Additional pictures available upon request.

Clean Carfax report and Clean Washington title in hand.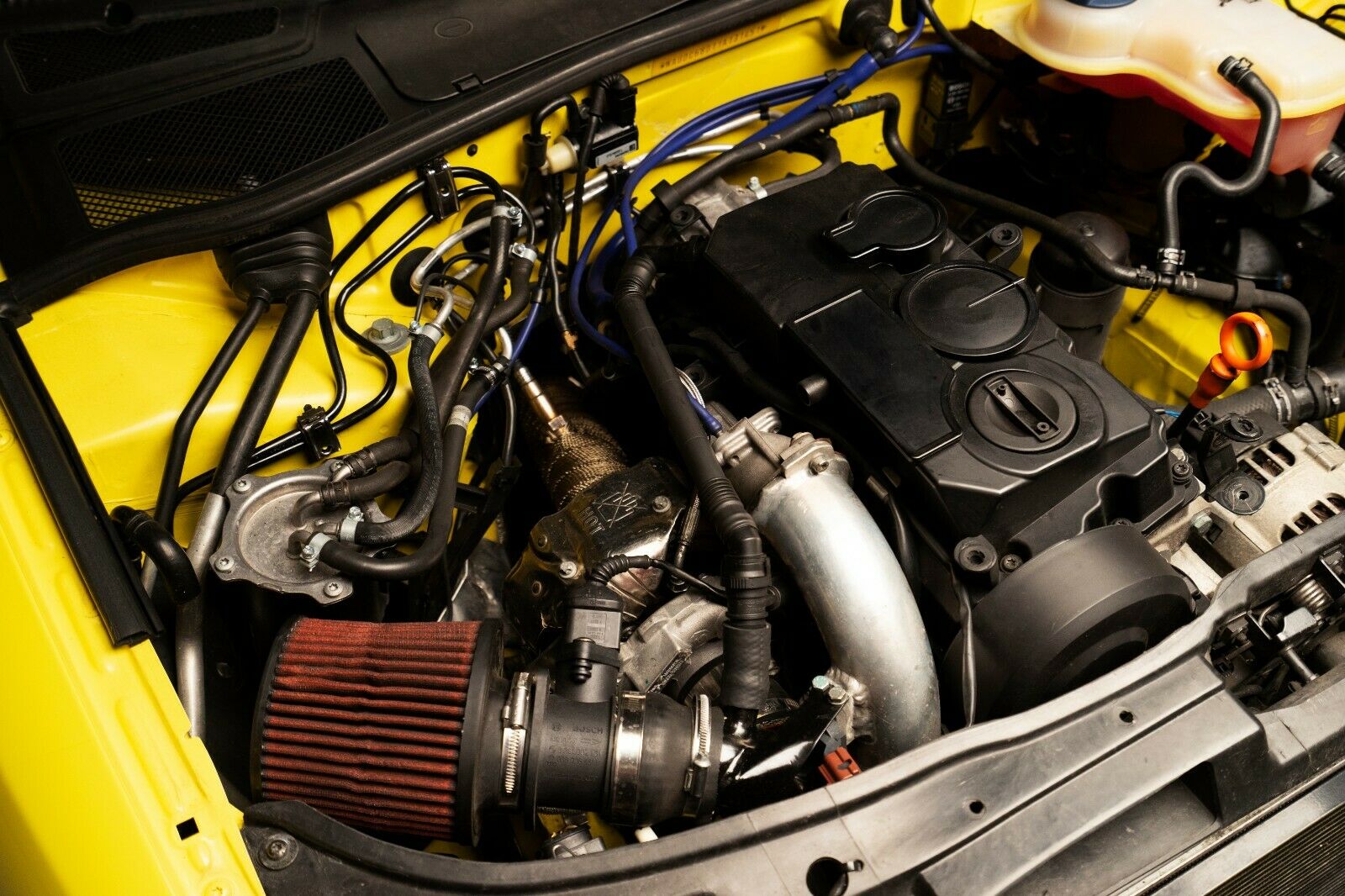 You'd be forgiven for thinking this is Imola Yellow, probably a result of the retouched photos and S4 bits fooling your eyes. But LY1B Brilliant Yellow is a lovely shade that was one of the few original Life Series colors that continued to be available on the A4 until the end of production. If there's one letdown, I'd have to say it's the wheels. The Alzors don't look as pretty, special or well-made as similar BBS designs. A subtle upgrade might be to swap on 2001-2002 S8 Avus wheels. But really it's the combination of the looks and the offbeat TDI 01E 6-speed quattro that I'm sure are what is raising attention.
Pricing? Who knows. The market will obviously determine its value, and bidding is very active. So far there is $15,000 pledged and the reserve is off. You'd be right in thinking that will buy you quite a nice S4, perhaps one with even more power. But the VAG community loves being different, and this car is both unusual and very well executed. In four days we'll find out just how much a clean build like this is worth.
-Carter