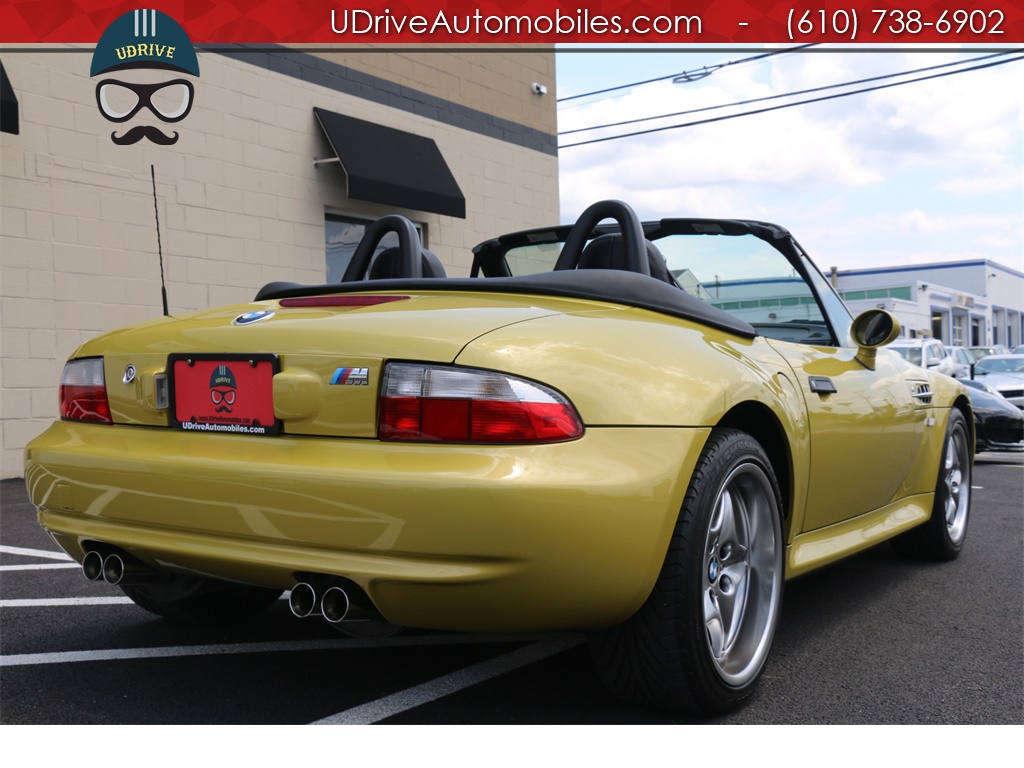 Update 1/17/18: After not selling over the summer at $45,000 ask and bidding to only $31,500 on Bring a Trailer with the reserve unmet, the dealer has dropped the asking price to $38,900 today.
Recently I looked at both the E36/7 M Roadster and 36/8 M Coupe. Both have developed cult status, yet values vary dramatically within the short production range depending on configuration. Early S52 M Roadsters are the least expensive of the bunch, with the unique Evergreen/Evergreen example I took a peek at selling under $13,000 despite lower mileage and great condition. Compare that to the S52 Coupe, which sold at $16,100 with 260,000 miles on the clock.
So what does a late model, equipped with the more potent and more desirable S54 bring? Again, that depends on a lot of things. Let's start with mileage – here, it's a mere 8,600. Then color? Well, this Phoenix Yellow Metallic example is one of the most infrequently specified combinations, with only 14 produced in the 2001 model year. You can probably guess where the price is heading already…
Year: 2001
Model: M Roadster
Engine: 3.2 liter inline-6
Transmission: 5-speed manual
Mileage: 8,662 mi
Price: $38,900 Buy It Now
(610) 738-6902!!

!!2001 BMW M Roadster!!

!!S54 MOTOR!!

!!8,662 MILES!!

!!EXTREMELY RARE, PHEONIX YELLOW OVER BLACK NAPPA LEATHER!!

!!100% CLEAN CARFAX (AVAILABLE ON OUR SITE)!!

CALL (610) 738-6902

We acquired this RARE BMW from one of our local clients. He was the 2nd owner and enjoyed the car for 4.5 years.

We have supplied many detailed photos to give you an accurate sense of the EXTREMELY NICE condition of this LOW MILEAGE, M ROADSTER!!

We photograph our cars outdoors in natural light. Hence, there maybe shadows cast on the vehicle due to the conditions in which the photos were taken. If you are unclear of anything please contact us!

Inside we found an EQUALLY CLEAN and sporty cockpit.

The 5 Speed Manual Transmission shifts flawlessly and the 3.2L 6 cylinder engine offers ample power when called upon.

The subframe has been checked and there are no issues or previous repairs.

VEHICLES ARE SHOWN BY APPOINTMENT.
PLEASE CONTACT OUR SALES TEAM AT (610) 738-6902 WITH ANY QUESTIONS!!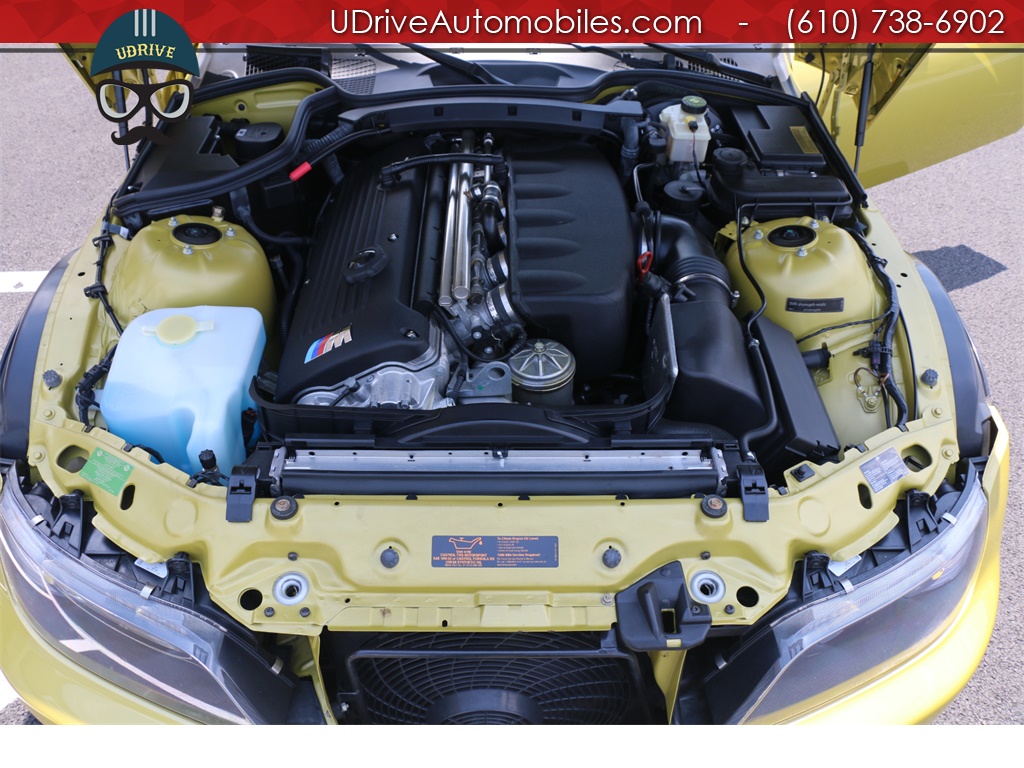 Back in May I looked at the near twin of this car. It was the same year, same configuration and same color combination, but it had a little over double the mileage of today's car and not the best photography. The asking price was just shy of $39,000. With little to differentiate the two on condition or configuration, is the lower mileage worth $6,000 more?
It's hard to see how, frankly. I'm a huge fan of Phoenix Yellow Metallic, obviously, and this car does look stunning in the shade. But as with the last one, if you're really a collector you'd want the M Coupe. If you just wanted a quick roadster in a special color, you could pay a quarter of the price and get a neat S52 like this Estoril Blue Metallic example. There's a lot of speculation still in the M market, but as with the last Phoenix Yellow M you'd have to specifically want a nearly new M Roadster in this color combination with this motor to pay the steep premium, and that pool of candidates I'd imagine is quite small.
-Carter