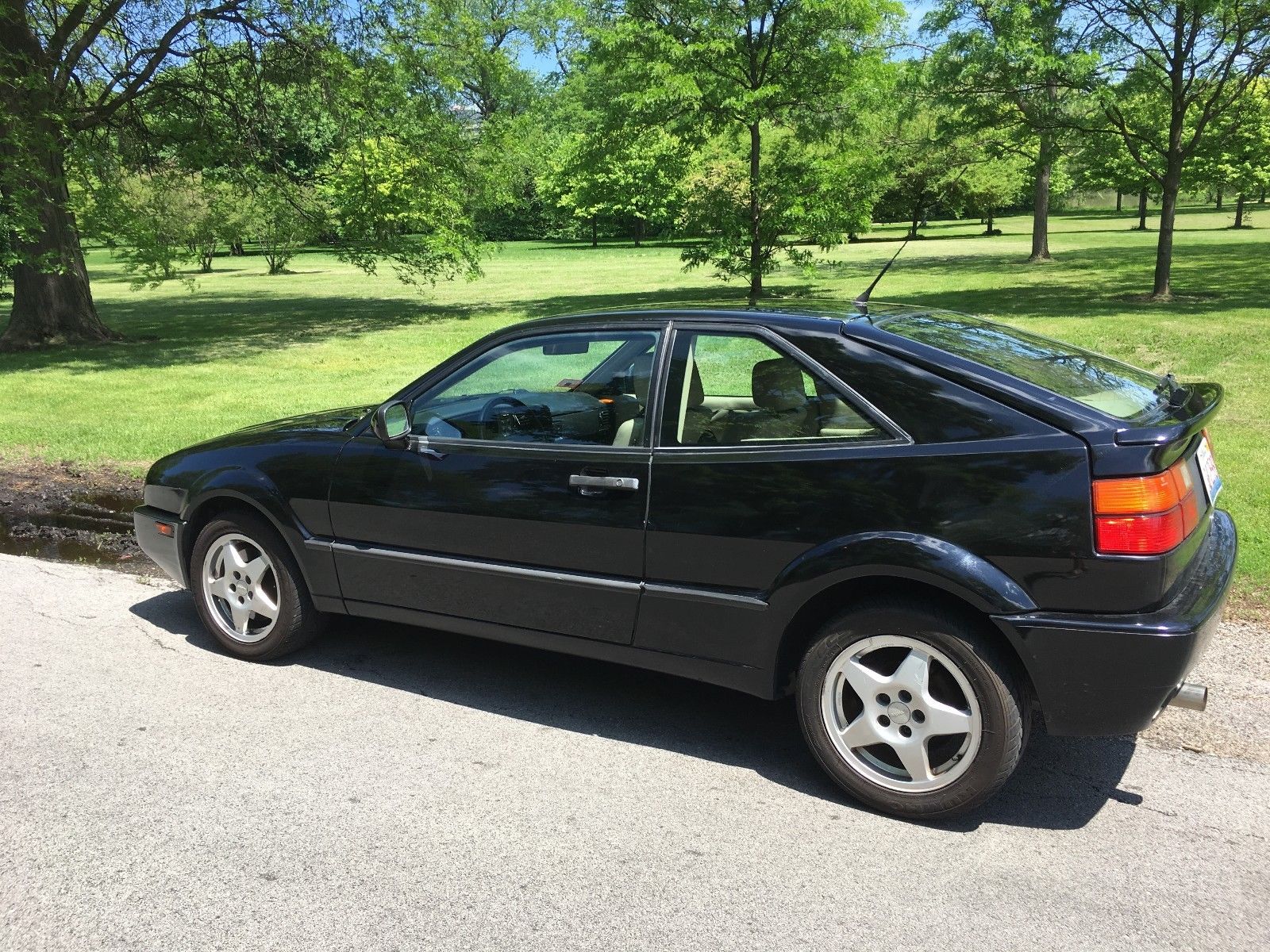 When it launched in the late 1980s as a replacement to the ancient Scirocco, the Corrado was Volkswagen's attempt to appeal to the Porsche crowd. With the supercharged G60 motor that may have been somewhat farcical, but when VW dropped the narrow-angle 2.8 liter VR6 into the nose of their 2-door Coupe it became more of a reality. Though on paper it didn't have much more power, the VR6 was better suited to the design and weight of the Corrado. Zero to 60 plummeted nearly a second and top speed went up to a then-impressive 137 mph. But it was the all-around flexibility of the motor that proved the winner; torquey at low revs yet happy to head towards the redline, the Corrado finally fulfilled the promise of being a budget P-car.
Unfortunately, there was a price to pay. The base price for a Corrado in 1992 was nearly $22,000. Add a few options in and you were paying more than you did for a Porsche 924S four years earlier. To put it into even more stark perspective, the base price of a much quicker, nicer, more efficient, better cornering, better braking, more technologically impressive and significantly safer GTI today is only $26,415 some 26 years later. As a result, Corrados and especially the SLC have always held a cult status and higher residual value than the rest of the lineup. Today, as they head into collector status, many have been priced out of the market – a trend I've looked at several times, with asks of $20,000 and occasionally even more. So it's refreshing to encounter a reasonable condition driver-quality example that's priced within the reach of the group these cars appeal to: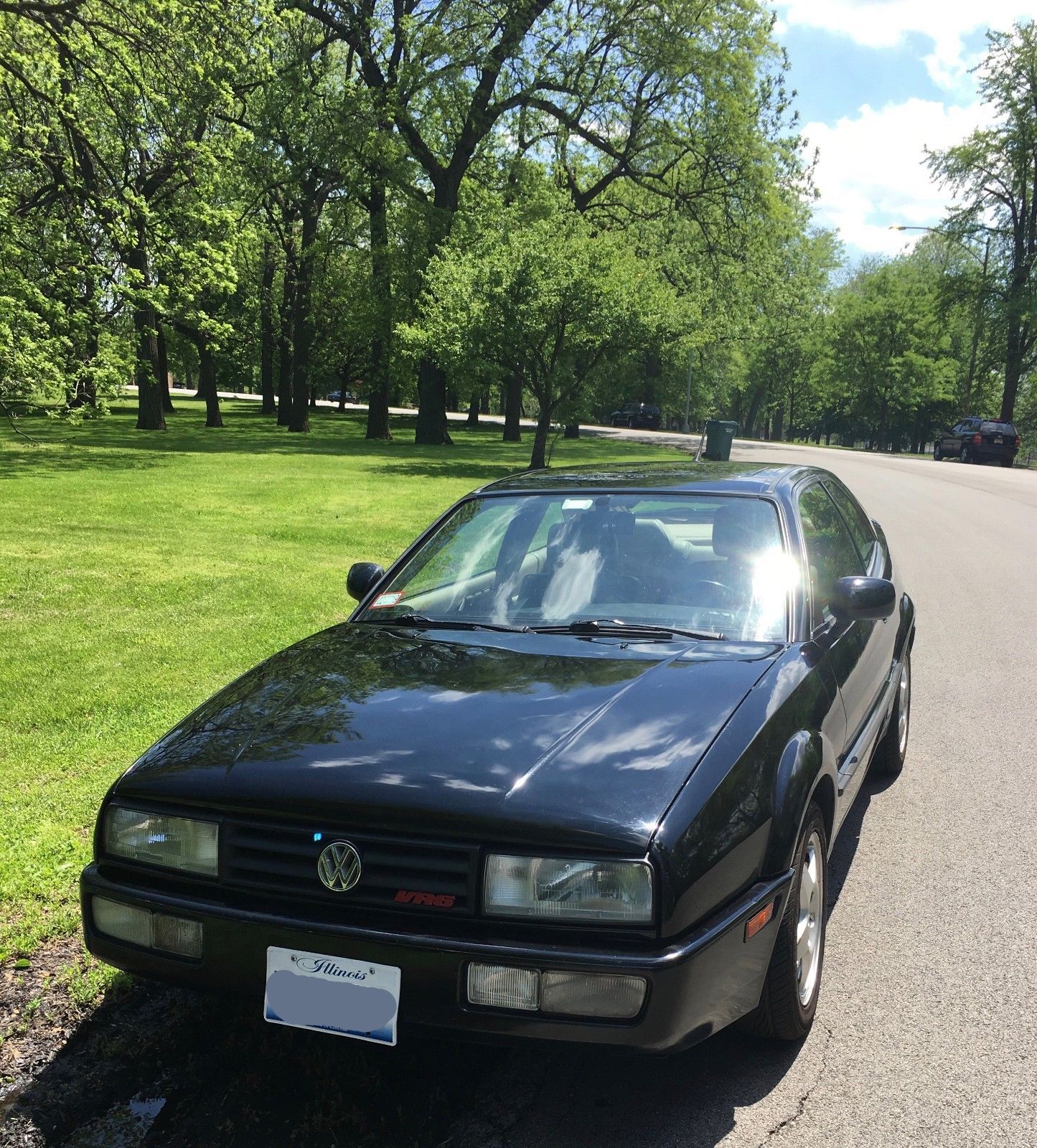 Year: 1993
Model: Corrado SLC
Engine: 2.8 liter narrow-angle VR6
Transmission: 5-speed manual
Mileage: 127,500 mi
Price: No Reserve Auction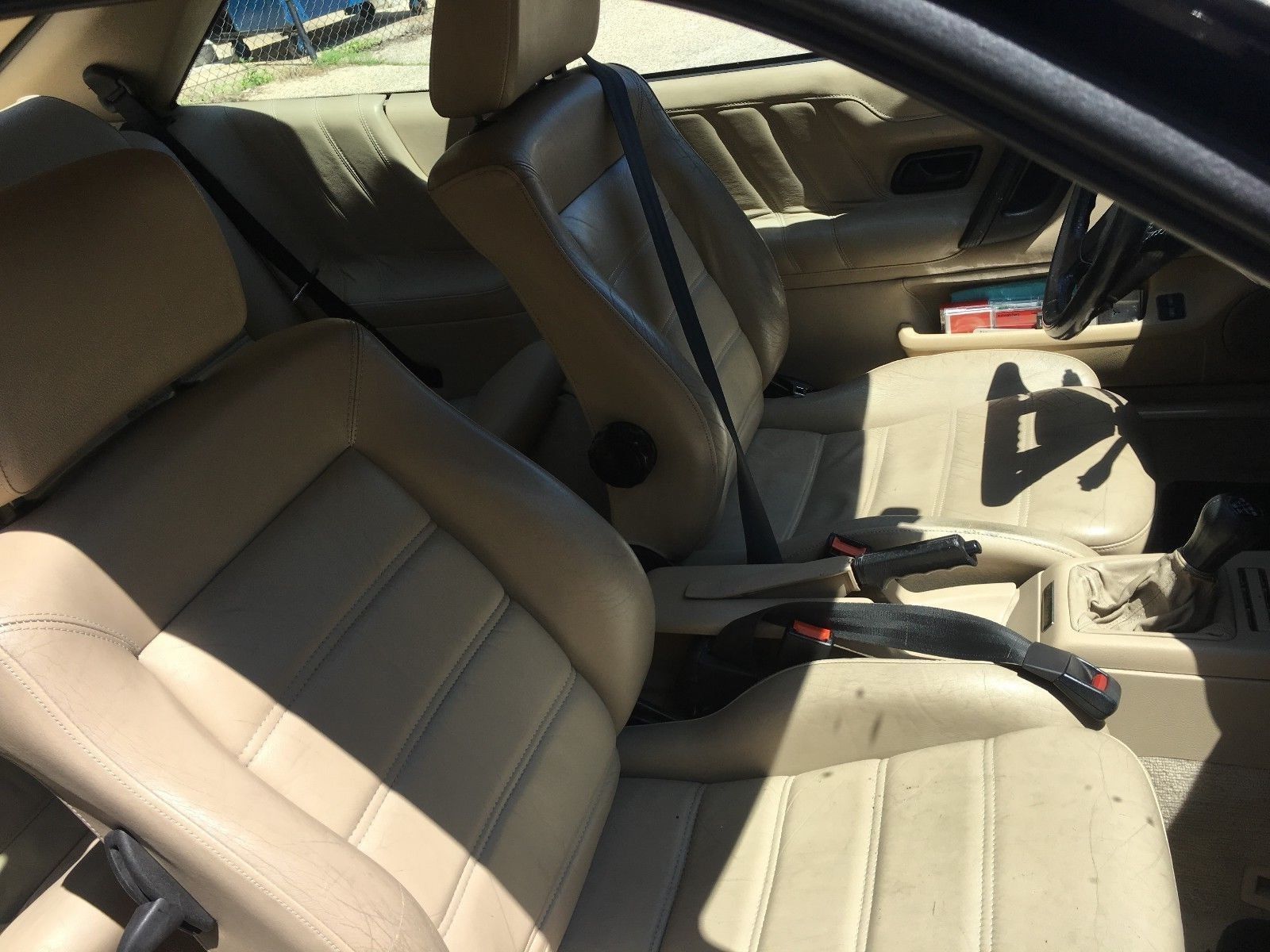 Up for auction, my bone stock 1993 Corrado VR6 with approximately 127,500 miles and a clean title. Here are the details:

Lovingly maintained during my 2-year ownership, using only synthetic oil, premium gas, and one of the best VW mechanics in the Chicago area. The clutch, battery, tires, serpentine belt, and spark plugs are relatively new (all are 2 years old or less). I've put $5900 in parts and labor into the car since owning it, including an all-new cat back Borla stainless steel exhaust installed, replaced the radiator, thermostat, oil cooler, some engine gaskets, and hoses, and a new CV joint/boot and some suspension work done. All maintenance records for this work done during my ownership are available.

The car has never been in an accident, so the body and frame are straight and there's no rust or bondo on the body. The owner before me had it repainted but kept the original black color and the respray has held up well, with no bubbling, peeling, or deterioration otherwise. There are some car wash scratches scuffs and parking dings to the paint, but no major dents or damage. The original tan leather interior has some typical wear in places, but is complete is in very good condition overall, with no rips, tears, or gouges. And it has replacement black floor mats, not the originals. It has all its original glass, including the fog light lenses (which bear the inevitable Corrado cracks).

Again, it's in very close to unmodified original condition, down to the original factory radio (the tape deck still works!) and Speedline rims that were standard only on the 1993 model year. It even has the original VW manual and set of keys. The engine is an original especially strong factory VR6, and it hasn't been chipped or otherwise modded. The transmission is also original and I've had the fluid changed with VW-recommended fluid. I've noticed that second gear requires a slightly softer touch when the car and weather are hot, but everything else shifts smoothly in all conditions. The A/C condenser and compressor were removed by the previous owner, but the car still has power steering and strong heat. The sunroof still slides open and closed but as of recently isn't tilting. I've shut off the Corrado's notoriously pesky power seatbelts so that they're fixed in the up position. Since I've owned it, the spoiler hasn't been working either automatically or with the switch, but I haven't done any work on it. And I haven't tried the heated seats to see if they work since the heater has been toasty warm even on the coldest Chicago days.

Since I've owned it the last two years, it's been driven with spirit, but not aggressively, on limited basis in the city and on the highway (less than 6K miles in the last two years). I've kept and used it as a driver, not a show car, but it presents well and still turns heads.
And it's been garage kept and not driven during the winter for the majority of my ownership. But realize that it is a vintage 1993 car with expected wear, certainly not a new car or a completely restored car, and thus is sold as is with no expressed or implied warranties.

Seriously interested buyers, please contact me with any questions prior to purchase. I'll do my best to answer them honestly with as much knowledge about the car and mechanical matters as I have. No tire kickers, please.

Only committed buyers should bid. Upon purchase: a $500 earnest money deposit is due via PayPal within 24 hours of winning the auction. **Non-paying bidders will be reported to eBay. Bid only if you are committing to buy.** The balance of the full winning bid is due within 3 calendar days of the auction's end, via **wire transfer only,** and in advance of pick up by buyer or the buyer's chosen auto transporter. I will contact you at the auction's conclusion to arrange the balance of the payment. Local pickup in Chicago welcome. Long-distance shipping (continental U.S. only) at the buyer's expense and arrangement only, with all risk in shipping assumed by the buyer.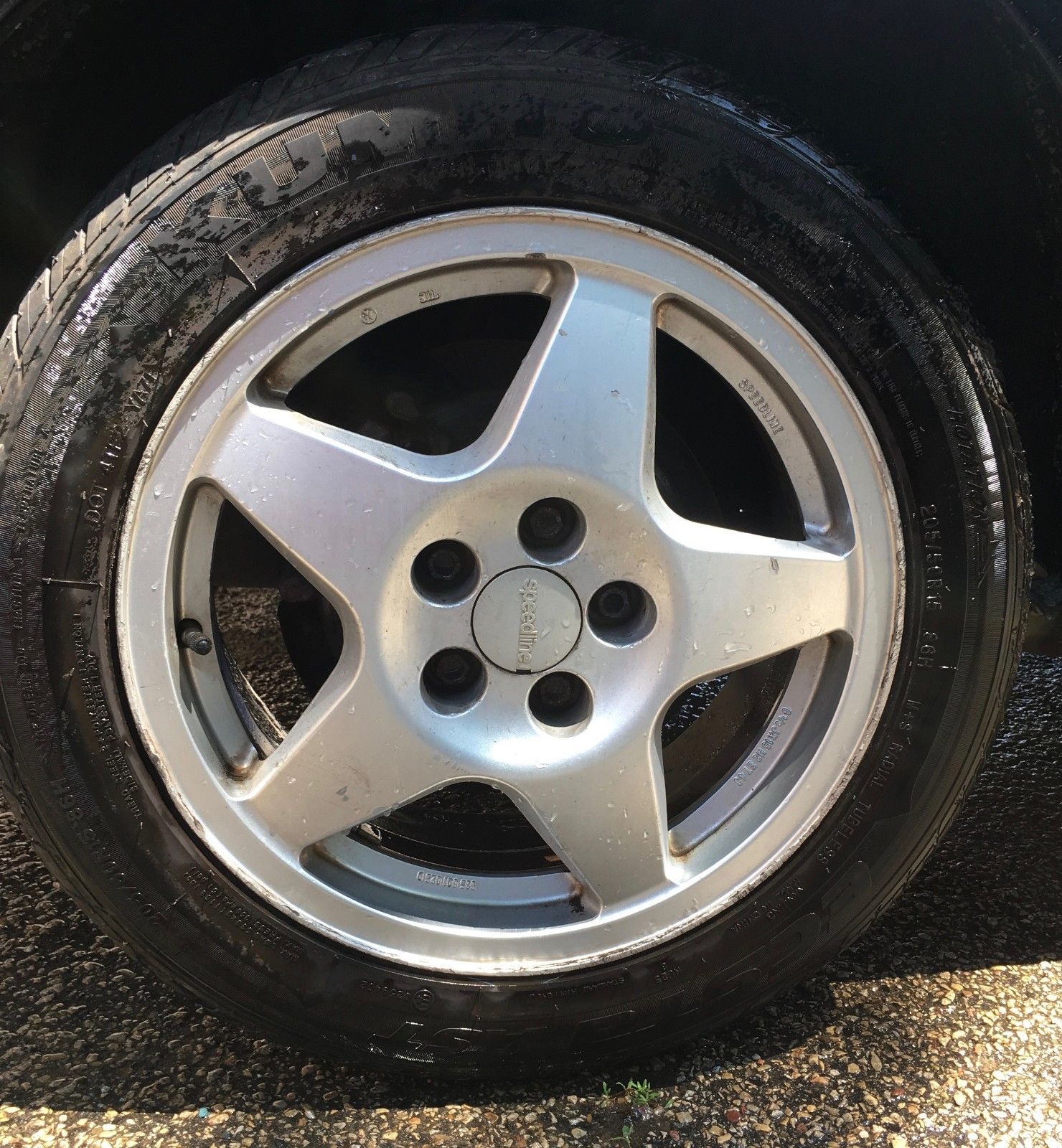 Admittedly, this Corrado SLC isn't perfect. But, news flash – few are at this point. You need to pick your poison, and while this car has some non-functional items, it's on the balance more original and in better condition than many that come to the market. The seller claims a hefty amount of mechanical repairs within the last two years. The color combination is good, the original Speedline wheels are there and always look neat, and the miles and history aren't outrageous. There is probably only one deal-breaker for some; the missing air conditioning. Replacing that will be a bear and not cheap. But cheap the rest of the car is; with two days bidders have yet to bite on the no reserve $4,800 opening price point. It's hard to find a clean Corrado under $5,000 at all, so this one certainly has its appeal despite its shortcomings.
-Carter