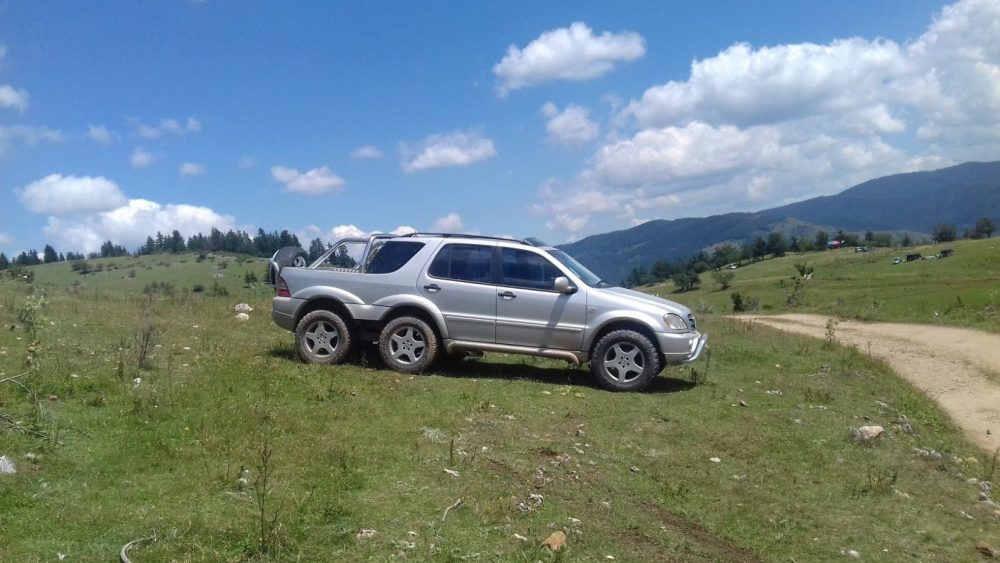 I swear I am not on some kind of mission to find every six-wheeled Mercedes-Benz SUV out there — either factory or homemade. Somehow I tend to bump into them out of no where and they are often too unique or interesting to pass up. Today's vehicle, a 2001 ML320 6×4 up for sale in Central England, qualifies as awfully interesting. As the title states, this W163 is still only a four-wheel drive and not six-wheel drive but that doesn't make it any less crazy to look at. It looks like they grabbed the fenders, or custom-made them, from the ML55 AMG to cover the massive tires on all three axles. Although that isn't even the craziest thing they fabricated up to get this ML to look this way.
Year: 2001
Model: ML320 6×4
VIN: WDCYC7DF0GX254739
Engine: 3.2 liter V6
Transmission: 5-speed automatic
Mileage: 140,000 mi
Price: £19,995 Buy It Now ($25,697)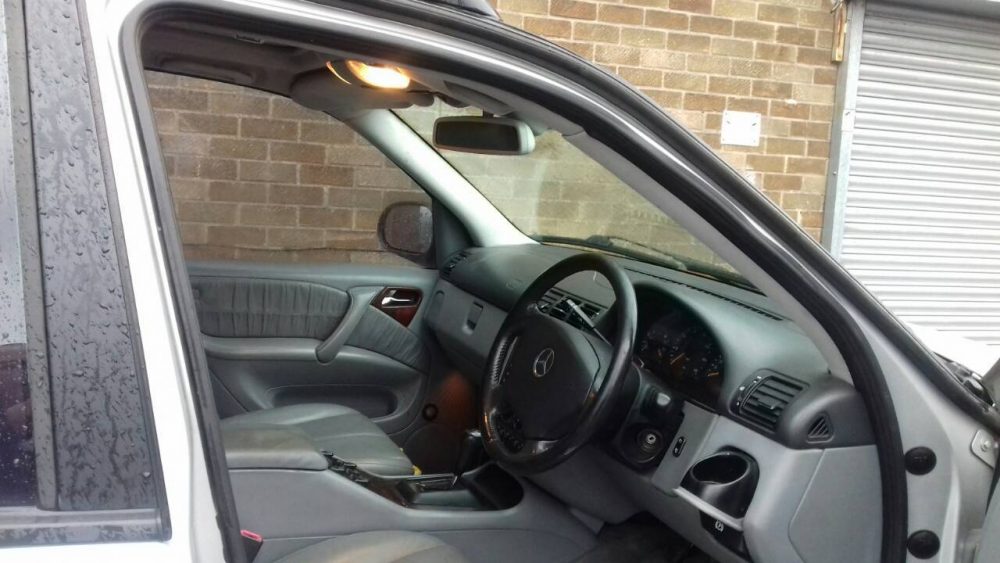 MERCEDES ML AMG 6×6 MONSTER TRUCK

Please note that currently the vehicle is 4×6 . It is one of the most eye catching vehicles on the road
ONE OFF CUSTOM MADE UNIQUE VEHICLE
6 new tyres ,18" alloy wheels AMG
The car is with original AMG KIT
Automatic gearbox, 3.2 petrol/LPG converted – low consumption on LPG
MOT passed without problems

DELIVERY AVAILABLE – extra cost anywhere in the UK

Address: UNIT-D, Greasley street, Nottingham, NG6 8NG
FOR MORE INFO: 07947965522, 07445726527
Please check my other items for sale!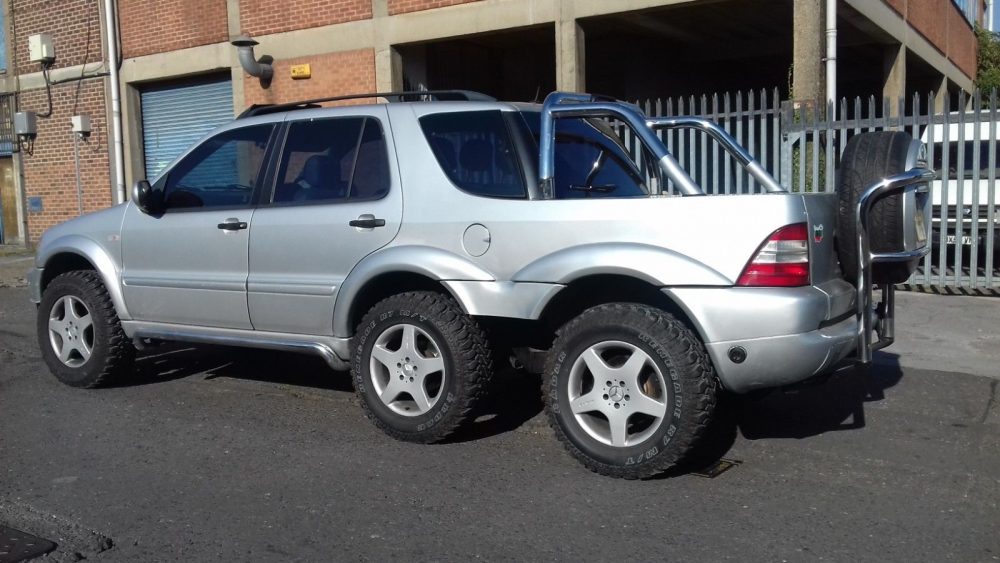 Whoever dreamed up and finished off this bodywork, bravo to them. They continued the real quarter panels the entire way out over another axle but kept the rear glass and the lower hatch metal in its factory position. It totally makes sense what they did when you think about it, but actually pulling it off and making it seamless is a whole other battle. Yes, the bullbar looks a little odd as well as the rear tire carrier, but this could be a lot worse. I think the biggest question I have is "Why?" and why wouldn't they go the extra step to make it a true 6×6. The G500 that was converted a while back managed to pull it off but I think because the G is a solid axle makes it much more doable.
The price of £19,995 ($25,697) is fair I suppose but it is nearly impossible to value something like this. Would this be fun to run around in? Sure. Is it $26,000 worth of fun? Eh, I don't know. I'm betting there isn't going to be a ton of money made on this car, if any, but whoever buys it better have some place to park it as well as never think about trying to drive it into London without getting stuck.
– Andrew