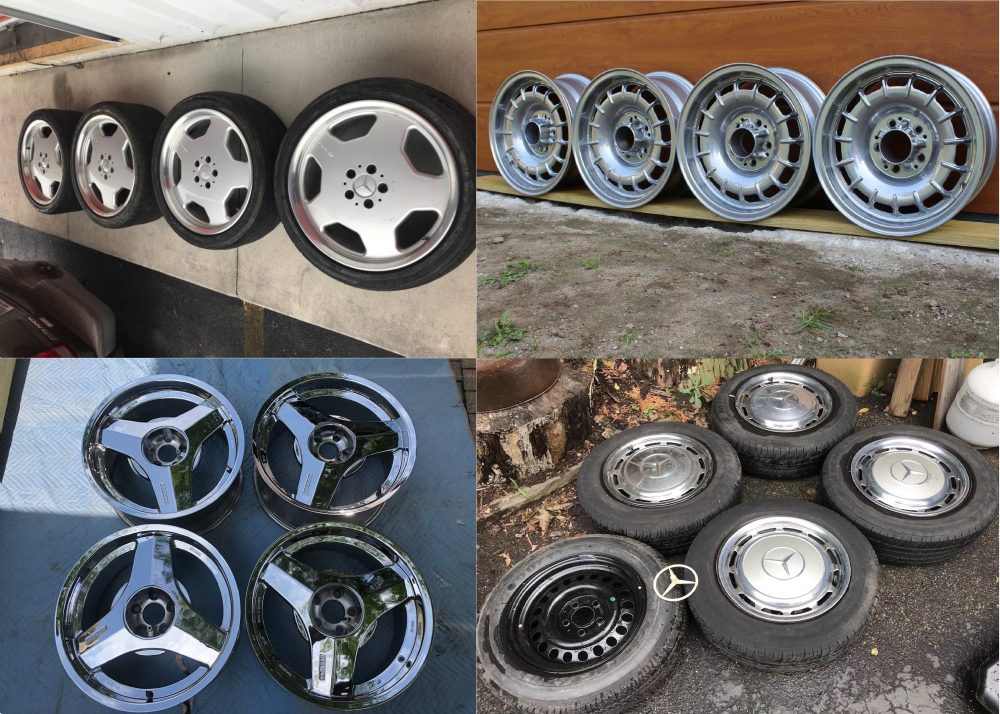 Welcome back to Wednesday Wheel Roundup. Today, I wanted to check out a few sets of wheels that differ quite a lot in size and taste. First up are a set of 19" Mercedes-Benz Monoblock wheels. They are a 19×8.5 and 19x.9.5 that let you run some really wide tires if that is the look you are going for. These are seen as the ultimate wheels for the W140 or the R129. Next are another set of 19″ wheels but this time from Brabus, followed by a hard-to-find set of BMW Style 38s. These 3-spokes are now back in style thanks to the resurgence of everything 80s and 90s now. Speaking of, Carter tracked down a few sets of DP Motorsports wheels following up on yesterday's DP935. Carter also threw in one of his favorite 911 wheel designs – the Speedlines from the 993 Targa. The last two sets are great options for the cars who want to upgrade from their stock 14″ wheels into a 15" set, but keep the OEM look. A very clean set of ATS wheels that look identical to the factory 14" Bundts open up an entirely new world of tire choices and if you want to keep your hubcaps, a set of 15″ steelies with the ultra-rare 15″ hubcaps that were on the W100 600 and some ambulances in Europe.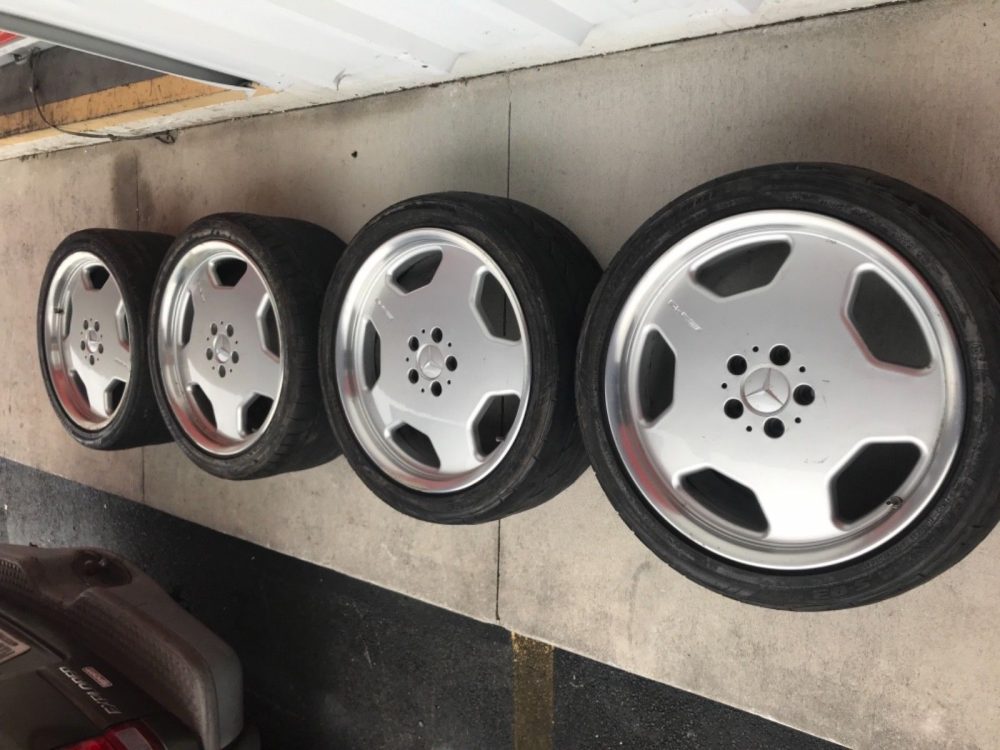 Price: $2,999
Good used condition, set of four, no tires. No repairs and never been refinished . Front 8.5 wide 46 et Back 9.5 wide 46 et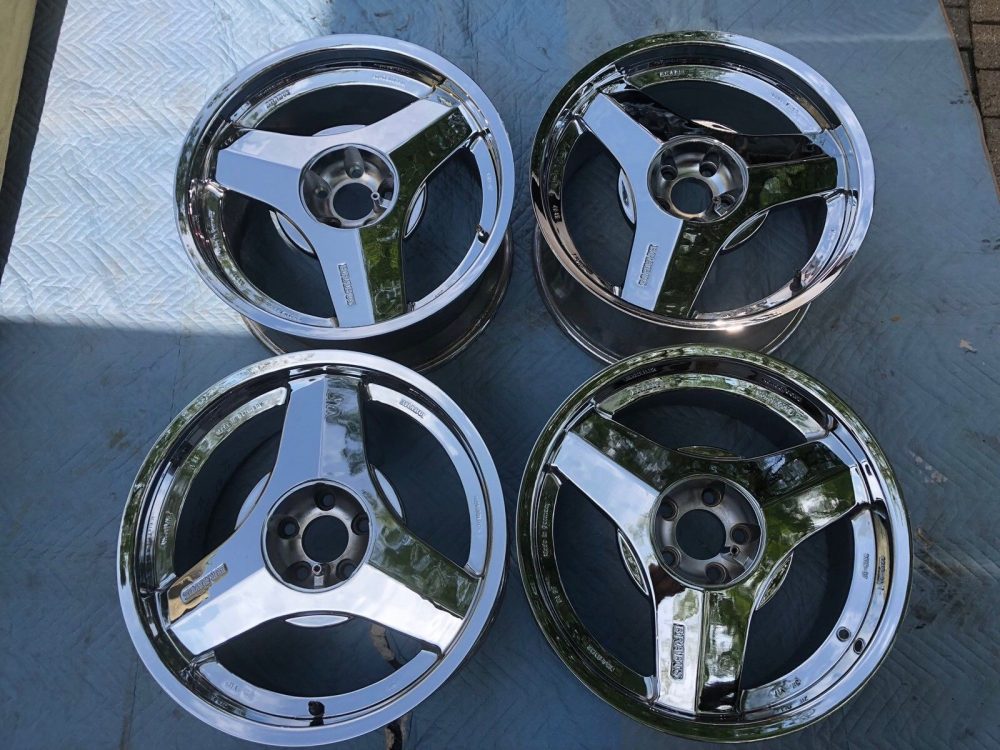 Price: $2,299
Set of four Brabus monoblock 2 wheels

19×9.5 er37

3 wheels have steel inserts inside lug nuts holes (professionaly done) and all four showing 5×112 mercedes bolt pattern.One wheel is without inserts. Please check the pictures with wheel bolt pattern tool for details.

Please check those pictures carefully for condition.

Those wheels has been sitting in my warehouse for 20 years and they can be dusty and have some imperfections and scratches.

When I remove them from boxes two of those have brabus stickers on the face,but not sure why. No center caps included.Selling as used. Please check the offset and wheels size to be sure those wheels fit your car.

I'am not responsible for the fitment

No returns or warranties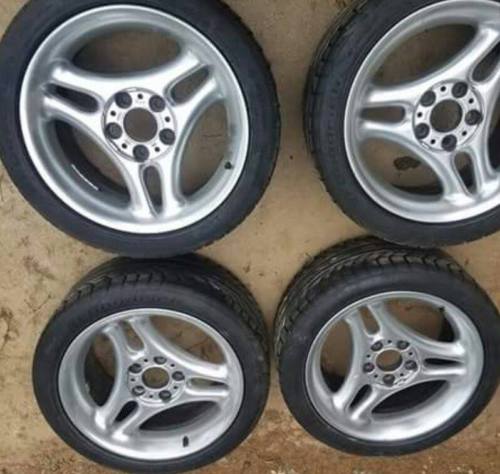 Price:: $1,600
Style 38 3 spoke wheels with all the nostalgia of the 90s!

Tires not included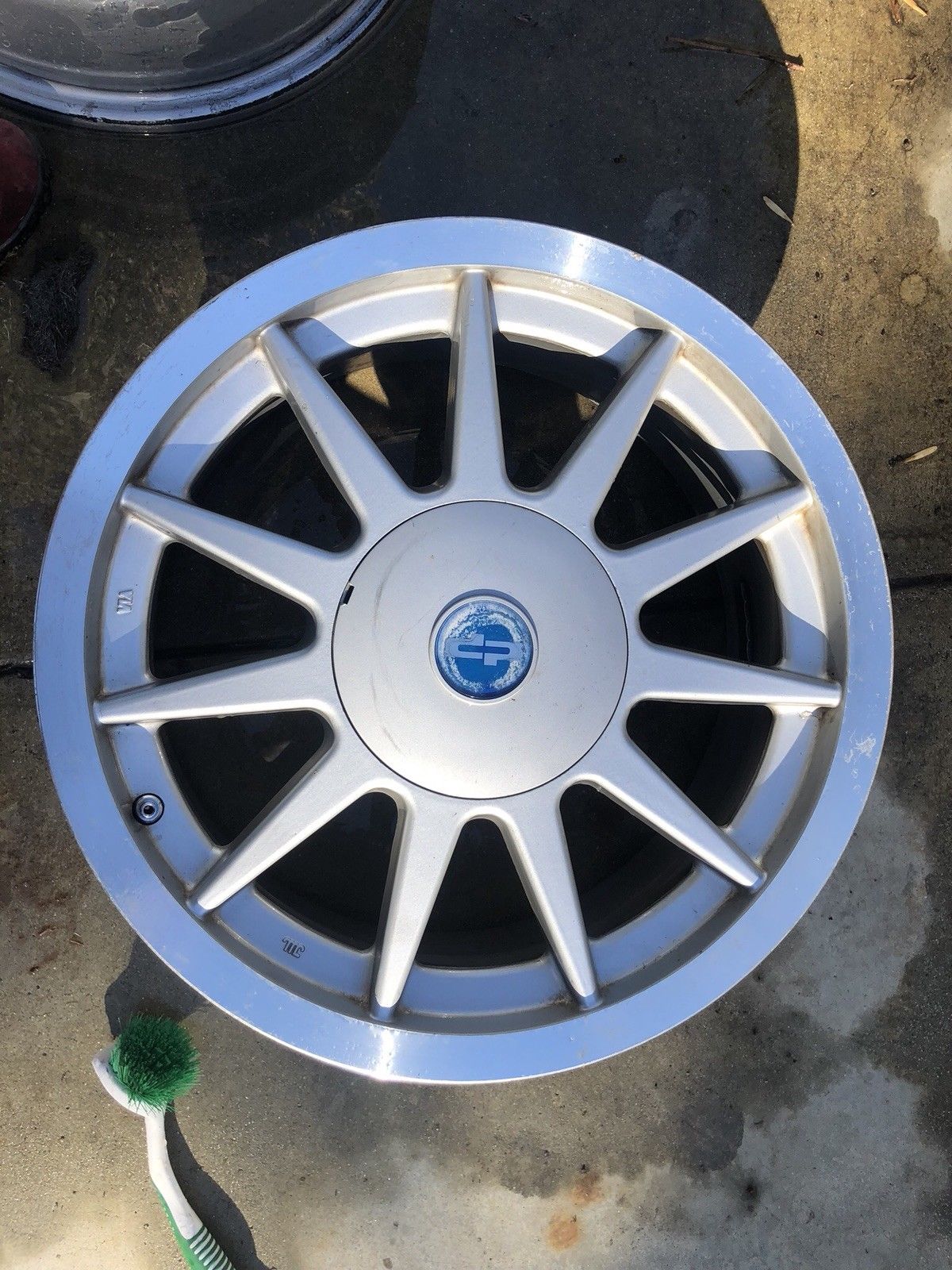 Price:: $696
A very rare set of DP Motorsport staggered wheels for BMW 5×120 bolt pattern. 16" x7" and 16" x 8" these are really well made rims made in Japan. 15mm offset and 25mm offset. They will fit an E24 or E28 or an E30 M3 perfectly. Similar quality to Hartge or Alpina. Original finish a very cool set of wheels. Manufactured in 1988

DP Motorsport are known for their high end Porsche tuning equipment.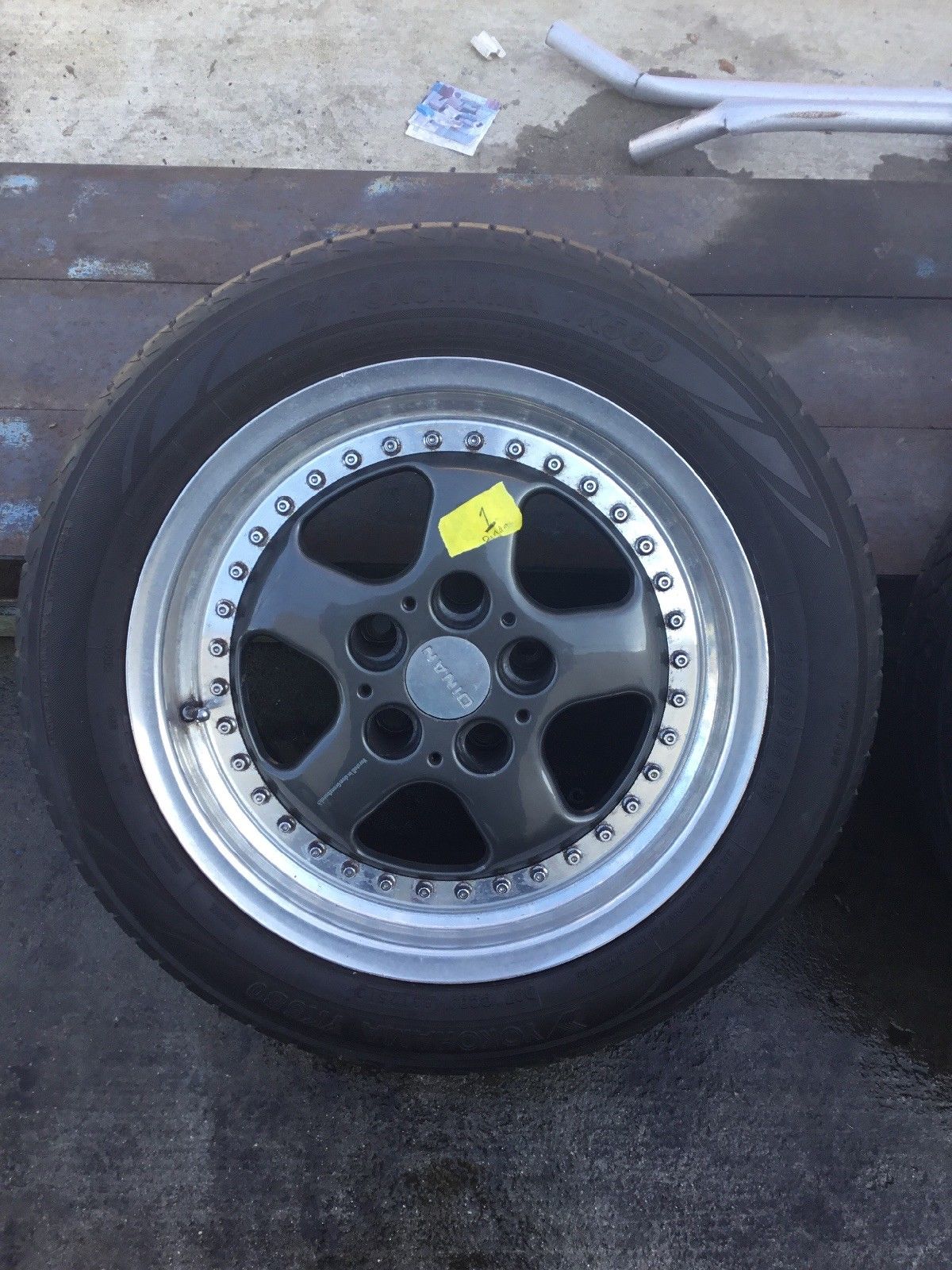 Price:: $1,200
BMW DINAN DP Motorsports Wheels 16' E28 E24 BMW DINAN DP Motorsports Wheels very rare 16' E28 E24 very good condition Yokohama yk580 tires 1 missing cap 3 piece wheels made in Japan 2 wheels has hardly noticeable bend (see photos) overall very nice and clean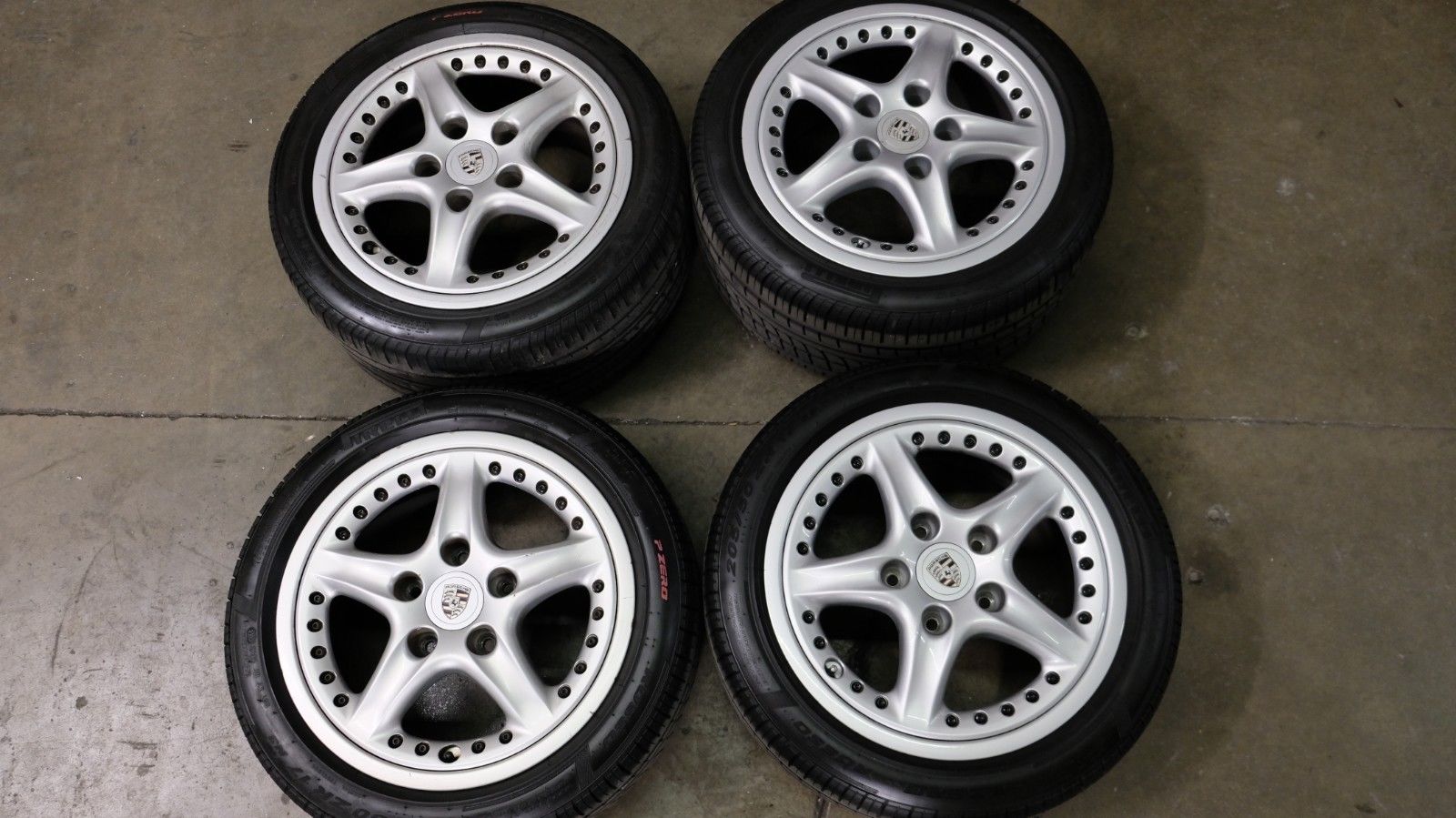 Price:: $1,499.95
OEM Porsche 993 Targa Wheels,
All straight and true.
Same Wear, please review all photos before biding.

Call us at 818.521.3356 if you have any questions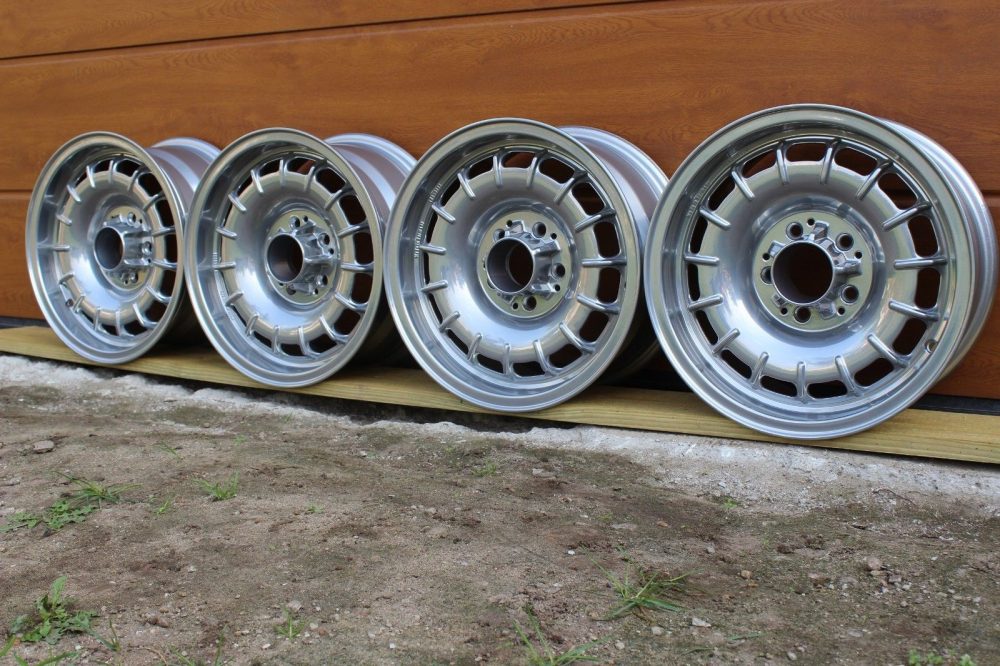 Price: $1,330
For sale set of genuine rare Barock rims production of ATS KBA40396 Made in Germany 7Jx15CH e23 (= offset 23) PCD 5×112

Rims before complete refreshing were fully checked are straight and never repaired, etc. Now they have brand-new design with chrome effect powder-coated colour

Shipping cost to US 370$ for the rest of the world ask, please

DON'T BUY CHEAPER NEW "NO NAME" REPLICAS!!! THEY'VE NOTHING COMMON TO "MERCEDES-BENZ" BRANDS & PRODUCTS ALTHOUGH OFFERED WITH GENUINE CAPS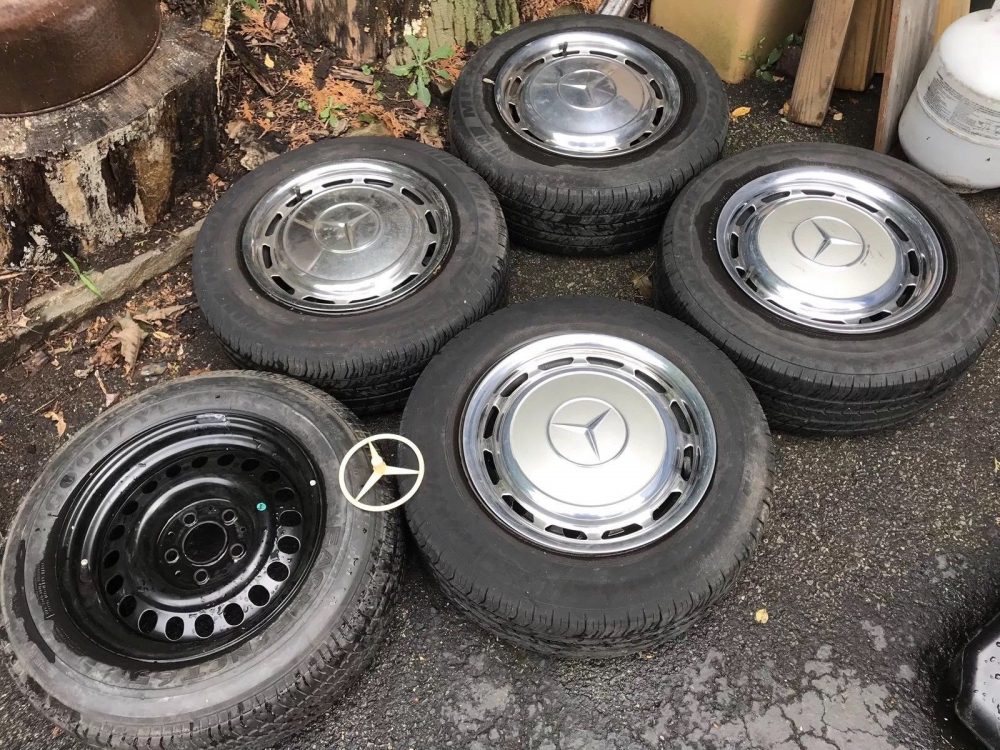 Price: $1,575
Five 7×15 et25 steel Mercedes Benz wheels

and

Four hubcaps with 16.25" outer diameter (for 15" wheels) to fit them.

These provide a classic look, yet still are able to use higher speed 15" tires (as opposed to 14"). They are currently equipped with 4 cracked Michelin 205/65/15 tires and one spare tat is in better shape.

The pricing is for local pickup, but I am willing to ship the wheels and hubcaps at the buyer's expense.

If desired, the tires can be removed and disposed of for an additional $50 after the sale.

These wheels and hubcaps took a long time to find, purchase, deliver from Germany, and finally be ready to sell.
– Andrew