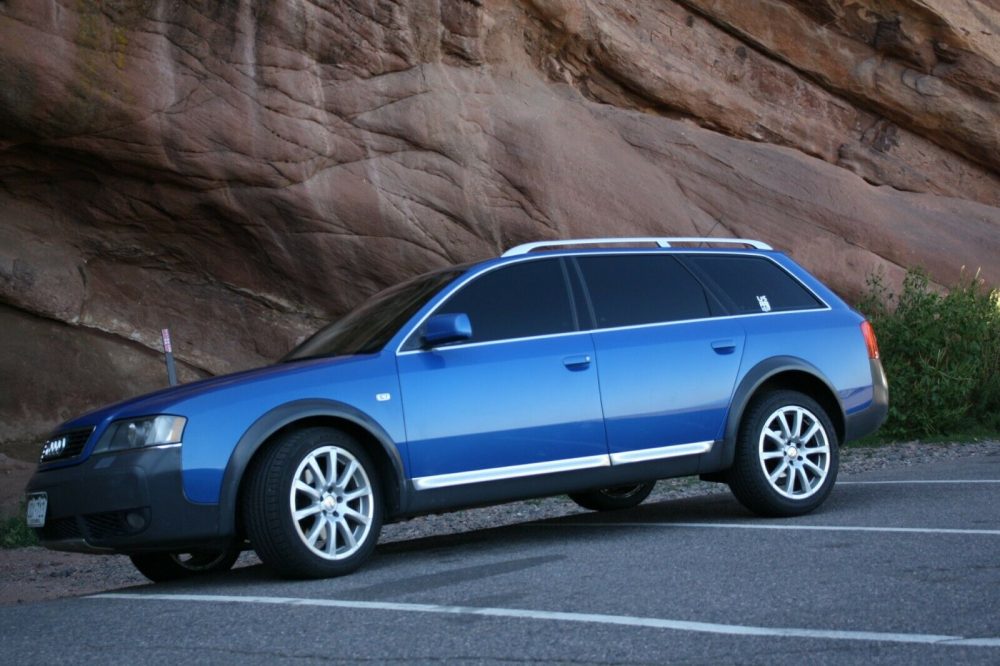 Way back in 2015, I looked at a special Allroad – one of ten that were used in the 2002 Sal Lake City Olympics. They were created through Audi's Exclusive program and were finished in Sprint Blue Pearl Effect. Since they're so rare, they don't come up for sale often. But one did come across my desk this week, and it looked awfully familiar. That's because it's the same car I looked at back in '15! So here it is again, about 70k more miles and not quite as pristine as it once was. But it's still got the desirable 6-speed manual swap, it's no reserve, and Sprint Blue is always an eye catcher. So let's take a look at it today!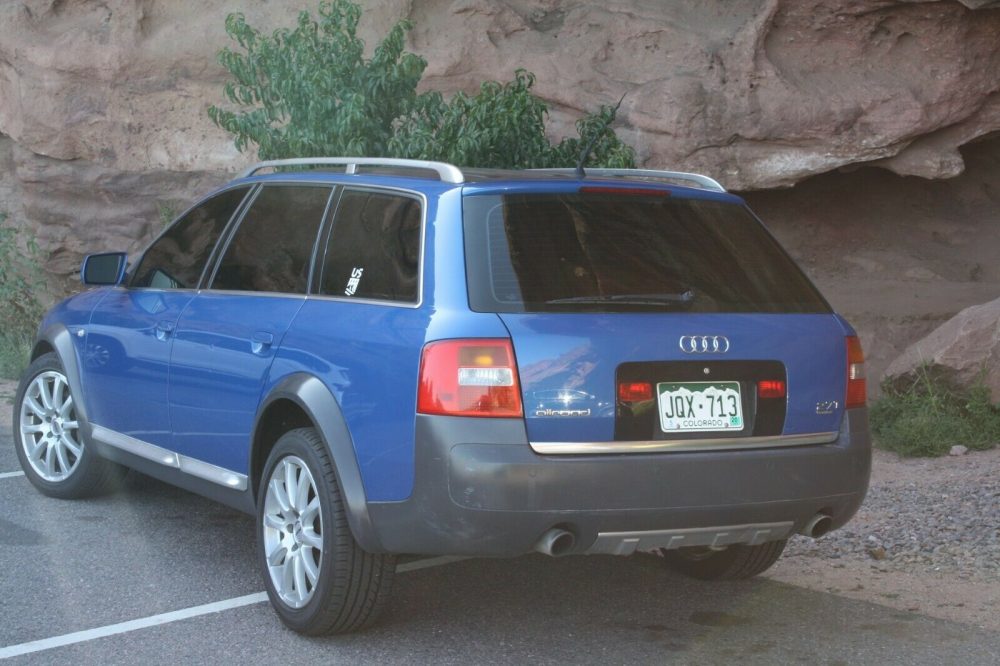 Year: 2002
Model: allroad 2.7T
VIN: WA1YD64B52N073399
Engine: 2.7 liter twin-turbocharged V6
Transmission: 6-speed manual
Mileage: 195,600 mi
Location: Golden, Colorado
Price: Reserve Auction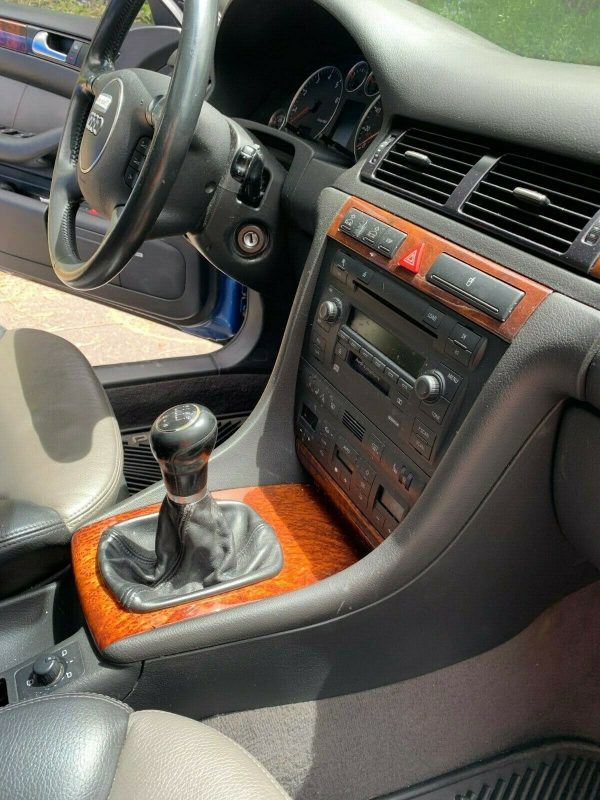 Audi Allroad . Condition is Used.

This car has been owned since 2015 by a longtime Audi enthusiast who spent the time and money to keep her running well. If you don't know about these "Olympic" Allroads, please see

GCFSB Alumnus: 2002 Audi allroad 2.7T Audi Exclusive Olympic Edition 6-speed

****************LOW RESERVE*************************LOW RESERVE***********************LOW RESERVE*******************************

All records for the car from 120,000 miles have been saved.
Mobile 0/40 every 5000 miles
New OEM fuel pump
New radiator and cooling system
Timing belt
Cam shaft seals (no leaks)
Valve Cover Gaskets sealed
relatively new brakes
Arnot coilovers
Turbos run great. I have a extra pair of K03s from my S4 I will throw in the trunk
New Tie rods
Hotchkiss sway bar kit (front and rear)

Rebuilt Title: The car struck a deer and and as a result has a Colorado rebuilt title. The car needed a new hood and cooling system. Very easy to fix with absolutely no frame damage.

There is a check engine light due to 02 and EGT sensors. You can chip this car and dcode the O2s and EGT sensors.

Car runs very well.Turbos spool like they should. Engine revs like it should. AC works well. Clutch and transmission are strong.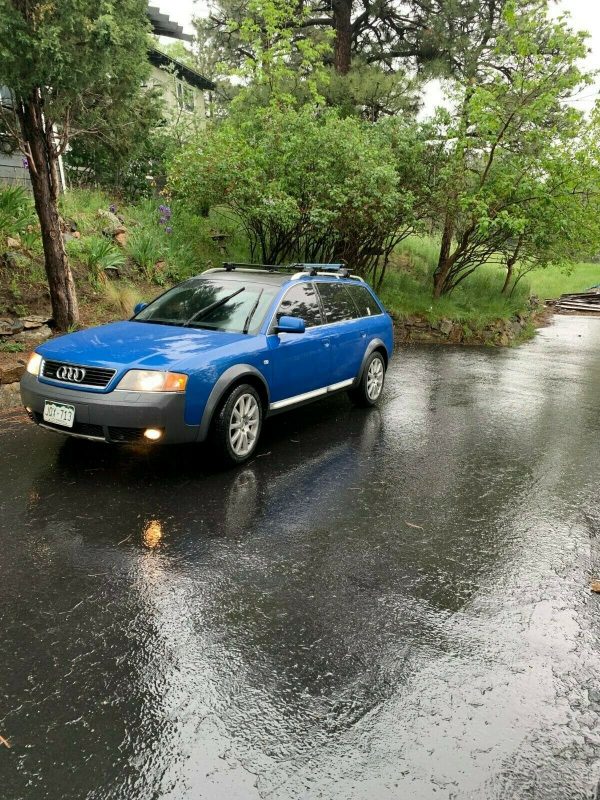 Okay, I'll admit it, I always smile when I find a seller referencing our site and one of our posts. So thanks to the seller for linking rather than just using cut and paste and taking all of our writing. Is there still a market for this car five years later? I think there is. These are hard-to-find cars, and like the C4 S6 Avant and Type 44 200 20V quattro Avant, they've got a cult following. That this car was built for a special purpose, in a special color, makes it all the more desirable. The upgrades to the gearbox and suspension should make it more reliable, and really the only downside is the branded title. The condition is even far above what you'd expect for a nearly twenty year-old car with 200,000 miles. Downsides? Well, as with any older Audi, you'll be looking for Internet-sourced spares as there is basically no corporate help, but there are plenty of these cars made and plenty being taken apart on any given day. You can even buy a whole spare car in good overall shape for a couple of grand if you realy want easy access to spares. It should remain pretty affordable too, giving you easy access to assured rarity in a capable package, as long as you're a patient person who doesn't mind a branded title and numerous hard resets.
-Carter
Original post follows: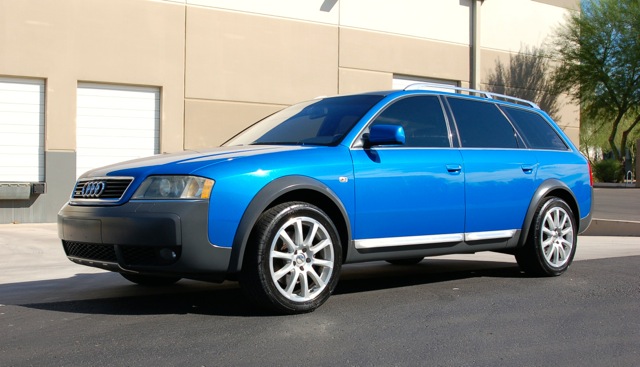 It's not too often that I get genuinely surprised by something, but when our reader John altered me to a Fortitude link to a special allroad, I really had to take a moment to soak in what I was seeing. To be honest, it was not the first time that I had seen a Sprint Blue allroad – but I had always assumed that they were either resprays or one of just a few very special Audi Exclusive colored examples such as the Tropical Green one kicking around the web a few months back. But this was more than that, and I was glad to learn the history of the special run. This car is one of the 10 "Olympic" allroads that were used as promotional tools in the 2002 Salt Lake City games. This isn't the first time that Audi supported the Games – notably, in 1988 they had some promotional 5000s in Calgary. But the shade of this car is what made it special, as in 2002 Audi was still pushing Nogaro as its fast blue hue. Sprint Blue would change that with the B7 and C6 chassis, but Audi Exclusive painted these cars the fetching shade half a decade earlier. On top of that, this car has been converted to a 6-speed manual. The want is strong in this one…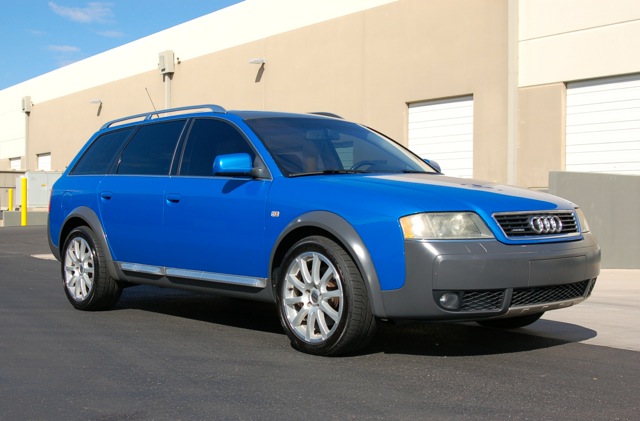 Year: 2002
Model: allroad Olympic Edition
Engine: 2.7 liter twin-turbocharged V6
Transmission: 6-speed manual
Mileage: 122,000 mi
Price: $12,995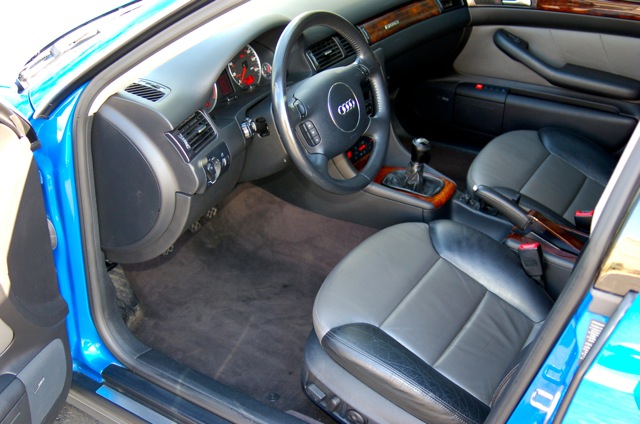 2002 Audi Allroad

Sprint Blue Allroad, also known as the Olympic Blue Allroad. This is 1 of 10 special edition allroads offered by Audi in this color. This is not the same one we had for sale in 2014. See our BLOG for a full write up, and a lot of pics of the Allroad.

122k. Full 01E (late style) swap with all OEM parts from 02 A6 Including matching rear diff, driveshaft (inspected center support bearing, OK.)

Pedal set w/ switches, Cruise control wired and operating properly, Reverse lights operating properly, ECU flashed with Stock APB Manual transmission software, ABS module coded correctly

Instrument cluster coded correctly w/ 100% working Center display screen, TCU removed from Can Bus and connector properly stowed.

01E was freshly rebuilt by Audis4Parts in Tucson, Az. An updated 1-2 shift collar was installed at time of service.

Fresh 75w-90 Full synthetic gear oil was filled after trans service

OEM Clutch, Flywheel, Pressure plate with 55k miles was inspected and installed

NEW OEM Throwout bearing, NEW OEM Pilot bearing, Valve cover gaskets replaced, Coolant expansion tank replaced.

Entire front Control arm kit replaced (not just bushings, all the ACTUAL arms were replaced including new Ball joints). RF Arnott (lifetime warranty) Air Strut installed. Air suspension is leak free and working properly.

Brakes were all inspected and approx 60-70% pad life left, no shimmy or vibration felt during braking. Full Brake fluid and clutch fluid flushed with Fresh DOT 4. No faults in ECU, ABS. No dash lights, No leaks.
$12,995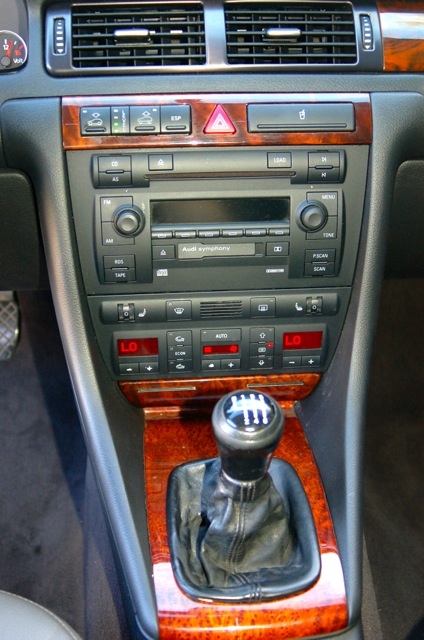 The transmission conversion seems to have been done very well, though to me it's slightly odd that they went through the effort and put a 55,000 mile used clutch in the package considering the cost of parts (not much) relative to the cost of a later service (considerably more expensive). But the rest of the highlighted maintenance is great and with upgraded airbags, your only worry is a compressor failure down the road. Price is relatively high for an allroad, but then the package is really quite special and it's not out of line considering the rarity, condition and maintenance performed. Personally, I wish it retained the original sponsor sticker livery and I'd source some of the twin-spoke optional wheels, but those are personal things. Regardless this one will make the next owner quite happy and it's awesome that such a unique example was upgraded and will continue to paint the crossover roads with a bit of color.
-Carter