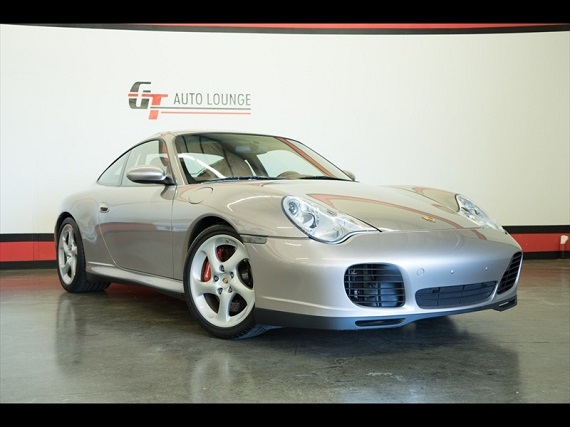 Generally speaking when it comes to Porsche's 996 our focus falls predominantly on the 996 Turbo. For a wide variety of reasons the 996 remains an unloved example from the Porsche stable, but the value to be found from the 996TT is too hard for almost anyone to pass up. We're going to take a look at a different model from the range today, one that provides a lot of similarities to the Turbo itself, though obviously lacking a little bit in power: a Meridian Metallic 2003 Porsche 911 Carrera 4S located in California with 20,180 miles on it. Relative to most of its naturally-aspirated siblings the Carrera 4S provides significant advantages and, coming from near the end of the 996 model run, alleviates some of the reliability concerns that plagued the early 3.4 liter flat-six with which the model debuted. This particular example also comes with a few interesting options out of the Porsche Exclusive catalog that help it stand apart. From the outside most won't be able to distinguish it from a standard C4S in Silver, but once we step inside the differences become more apparent. It's been equipped with a full Cinnamon leather interior complete with leather-wrapped rollbar in the rear (I think I would just go ahead and remove the rear seats though since even the most nimble Cirque du soleil performer will find entry rather difficult). To complement those sporting pretensions this C4S also came with the powerkit, raising power to 345 hp, with both the sport suspension and a Brembo big brake package helping to keep everything under control. All together it's a nice list of optional extras and aftermarket add-ons that help take this 996 to the next level and make the most of its performance value.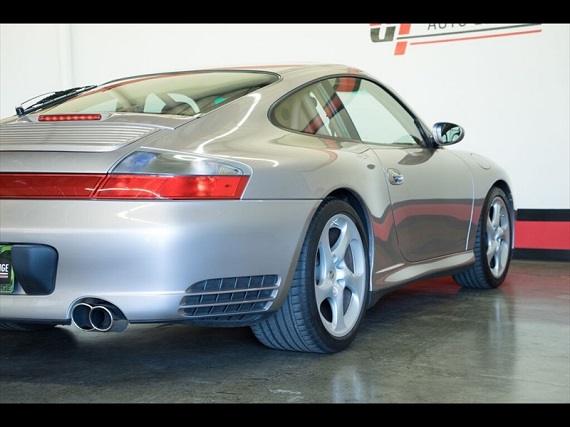 Year: 2003
Model: 911 Carrera 4S
Engine: 3.6 liter flat-6
Transmission: 6-speed manual
Mileage: 20,180 mi
Price: $59,888 Buy It Now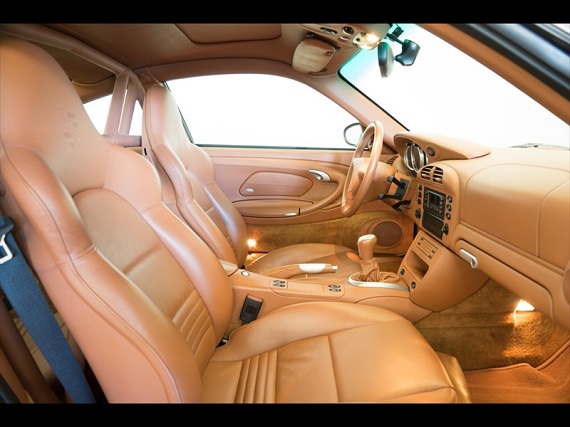 2003 Porsche Carrera 4S Coupe Special Ordered in Meridian Metallic over Special Cinnamon Brown Full Leather with Only 20k Miles. MSRP Over $129k with Exclusive Options! Equipped with 3.6l Carrera Power Kit Producing 345+HP Mated to a 6 Speed Manual Transmission. Exclusive Options Include Leather Interior Package (Complete Interior Wrapped in Full Leather), Sport Exhaust System, 18″ TurboTwist Wheels, Carrera Power Kit, Xenon Lights, Brembo Big Brake Package (355MM/345MM), Factory M030 European Suspension, Porsche GT3 T Equipment Rollbar Covered in Factory Cinnamon Full Leather, Ruf Pedal Set, Full 3M Clearbra, Lidatek Radar with Jammer, European Side Markers, Hardwire for V1 Radar, Alpine Stereo, Bluetooth, ADS Speakers/Amp, and More! Fully Serviced, All Records, Receipts, Window Sticker, All Books, Original Radio, & 3 Keys. No Accidents or Paintwork. Concours Quality Porsche. Please Call for More Details 916.387.9997.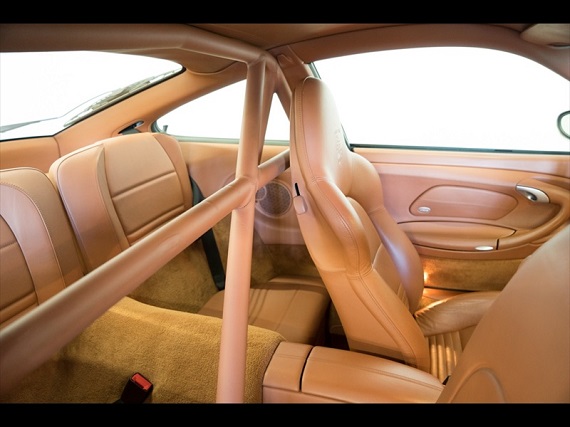 As interesting as this 996 C4S might be the asking price is well into 996TT money and that's going to make it a tough sell. I'm not sure if buyers are really looking at the 996, at least not at this time, as something with long term potential, but rather as an excellent opportunity for cheap performance. Granted, relative to some of the air-cooled models the price here still reflects good performance value, but at $60K there are a lot of options when looking at a modern Porsche and unless this would be exactly the manner in which you'd spec yours I think most will look elsewhere. Still, it is time we began to pay more attention to these less-loved 911s because as the air-cooled market continues its drive upward buyers will increasingly look to other models and that will begin to drive those prices up in turn. It may take time to get to that point, but I don't think a 911 like this one will stay cheap forever.
-Rob