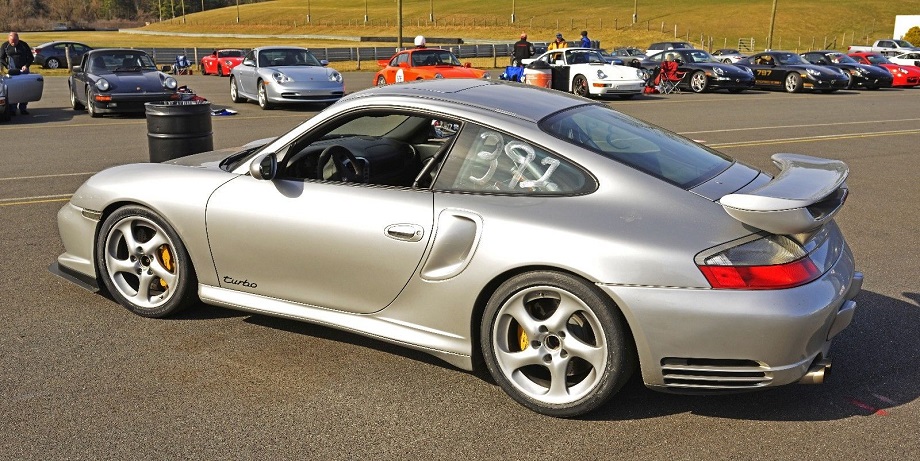 This will not be our typical post of a 996TT. A few years back nearly every post of one of these twin-turbocharged 911s focused on their insane performance value; more recent posts have looked to find certain intriguing opportunities that either still represented that great value or were interesting and/or unique enough to warrant the gradually rising prices of collectible cars. This one isn't really either of those things. The price probably isn't low enough to really bookmark it as a great value and its investment potential doesn't seem all that secure. However, it is pretty interesting and that's why we're here. This is an Arctic Silver Metallic 2003 Porsche 911 Turbo, located in Connecticut, with 33,500 miles on it and the highly desirable X50 performance package.
Unlike many 996TTs we see that appear to have been babied or others that have ridiculous modifications this one appears to come with a sensible set of modifications entirely focused on improvements at the track. It's said to have been maintained without regard to budget so in that regard it's been babied, but it's also pretty obviously seen track time so this is no garage queen. We don't see a lot that walk this sort of line and I'll admit it's definitely nice to see. It also looks great!
Year: 2003
Model: 911 Turbo
Engine: 3.6 liter twin-turbocharged flat-6
Transmission: 6-speed manual
Mileage: 33,500 mi
Price: Reserve Auction ($65,000 Buy It Now)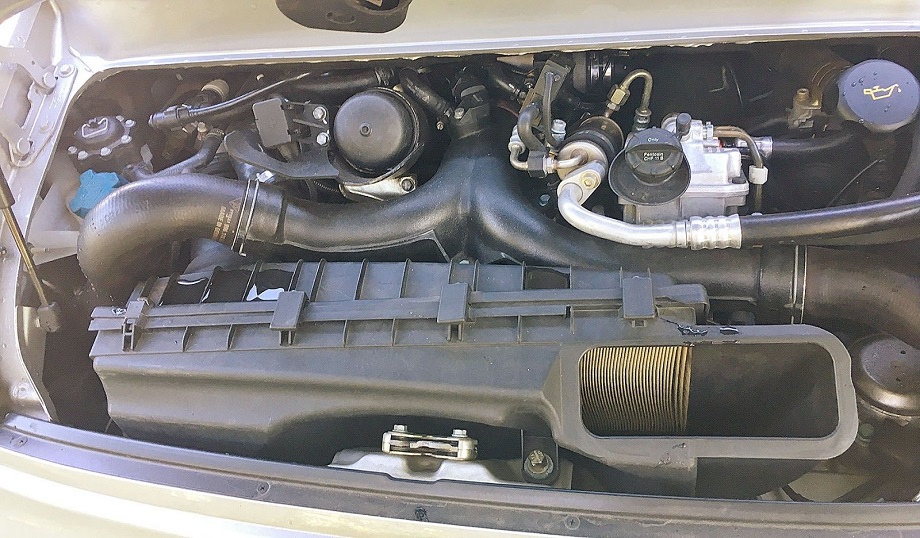 Rare 6 speed with X50 (Turbo power Kit) and Turbo Aero kit. Artic Silver. Draws attention wherever it is seen. Equally a home at shows and on the track for HPDE.

Full Moton suspension, GT2 and GT3 suspension upgrades including clutch and complete front end. Fully Tech inspected in the last 45 days every nut and bolt checked for performance and safety. Spot on fueling with no flat spots. Boost controller on console delete. New Shoulder harnesses, Air flow meter, sway bar links, Pagid and Performance friction brake pads ($1,200), sport alignment, upgraded Turbos, new spark plugs ($600.00!), Larger plenum, headers and sport exhaust etc, etc. Upgraded clutch and transmission just rebuilt so no 2nd gear issues. All receipts from the last 15 years and Certificate of Authenticity from Porsche. MSRP $144,235. This is a rare and appreciating classic sure to be worth 50% more in the next few years. Great to enjoy and participate in any car event.

Car comes with both Champion 19″ wheels and tires and stock Turbo twist wheels and Hoosiers. Car has no cats, but just passed strict CT state emissions. Car is very clean and pleasure to drive and be seen in.
Obviously, this Turbo will have appeal to those looking for one to use on the track. The modifications seem focused enough that I'm not sure you'd bother with it purely for street use. I don't think this is the typical route for a Turbo, but this one certainly is sure to pack quite a punch down the straights. Given that it is said to have been maintained with an open checkbook we can hope that the available records will show the sort of servicing we would expect. Actually, with its track use we'd expect extra servicing. The seller suggests this has been the case so it is simply a matter of verification of the documents and a PPI. We're a little short on pictures, especially of the interior, so it's difficult to assess this 911's condition accurately, but what we see doesn't raise a whole lot of questions other than the typical questions we'd have of any modified car.
This one will take some time to talk to the seller so if you're interested and a 996TT track weapon is the thing you desire, then a call with the seller should be in order. Bidding currently sits at $1.53, which I mention only because I think it's funny. Obviously it won't remain there and the BIN price tells us what the seller expects. I think the price is high, but if everything is to your liking then perhaps it would make sense. A very well cared for track-focused 911 always is a nice thing and this one looks the part.
-Rob