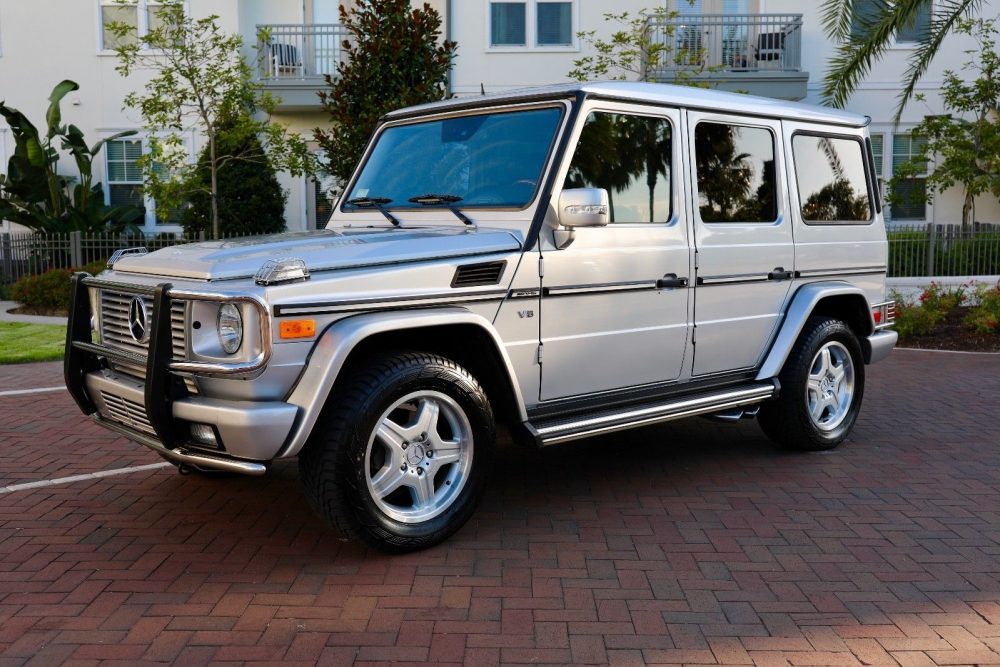 Last week I took a look at the all-new 2019 Mercedes-Benz G500. It was entirely new with just a few parts carried over from the W463 G-Wagen and the response from everyone here was lukewarm at best. I understand, it does look a little odd and it surely lost some of its brute looks in the front end while the interior was nothing but a bunch of screens and futuristic HVAC vents. Despite it's best effort, we all knew the W463 wasn't going to last forever but thanks to its production run that literally lasted generations, there are plenty of them out there on the used market. Today, I wanted to look at one of my favorite G-Wagens, the G55 AMG. Thanks to its prior owners and ideal climate where it resides, this one might be one of the cleanest 15-year old Gs I've come across.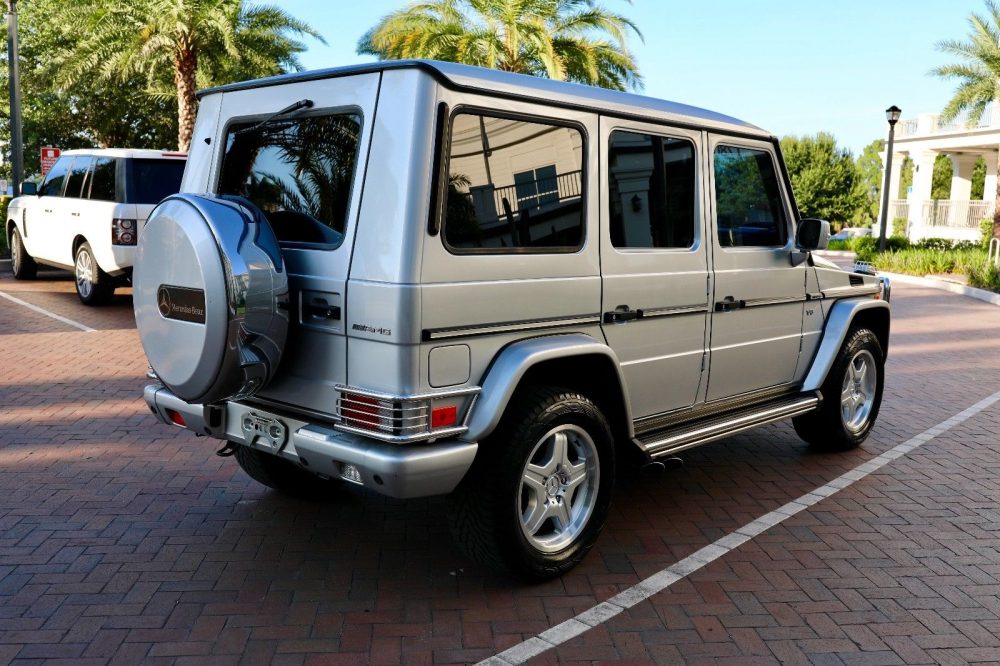 Year: 2003
Model: G55 AMG
Engine: 5.4 liter V8
Transmission: 5-speed automatic
Mileage: 65,380 mi
Price: $48,000 Buy It Now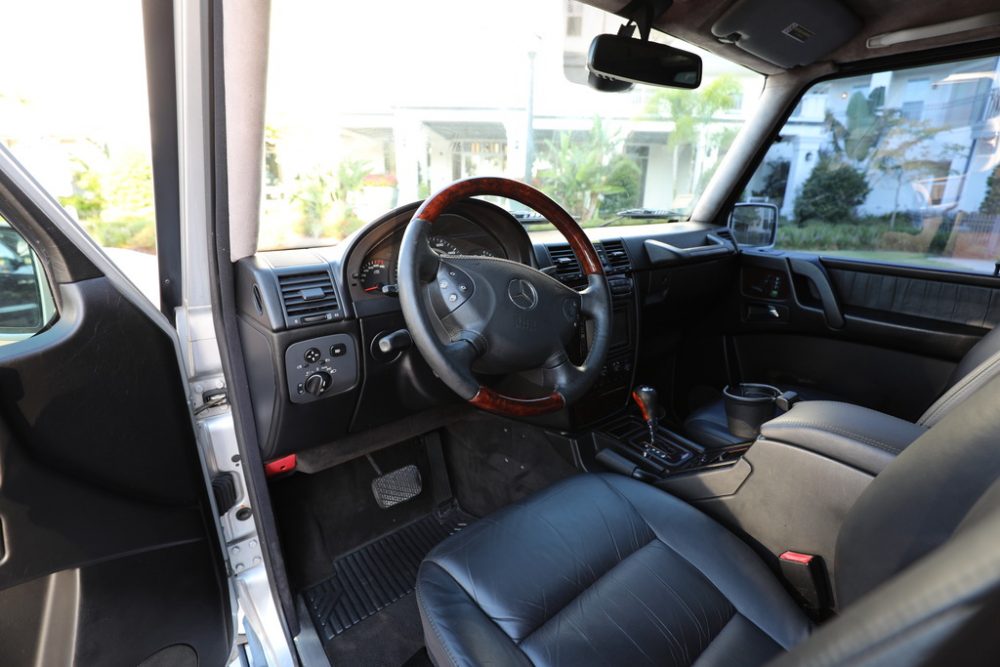 2003 Mercedes-Benz G55 AMG

Lifelong Florida Vehicle
100% Original Paint
65,380 Original Miles

AMG 5.5L V8 Engine
Designo Interior
Four Wheel Drive
Front, Rear and Center Locking Differentials
Heated Front & Rear Seats
Heated Steering Wheel
Alcantara Headliner
Sunroof
Navigation
Like New Yokohama M/T Tires

The condition of this gorgeous turn key G55 AMG is remarkable. Looks and drives like a treasure. Paint is all original and looks fantastic. Yokohama Mud Terrain tires have excellent tread. Mechanically the car is perfect. 4×4 and locking differentials engage as they should. EXTREMELY well maintained car as displayed by the photos below. All service records are logged in the vehicle's Carfax.

The vehicle can be seen at our location in Winter Park, Florida 7 days a week. We are located 15 minutes from Orlando International Airport. If you plan on purchasing from another area we can help with shipping arrangements or meet at the Airport. Domestic vehicle transportation typically ranges from $200-$900. Trade-ins are welcome; please message me to inquire. If you have any questions about this G Wagon, please feel free to call me at (727) 259-4151.
The 2003 and 2004 G55s are special for the fact that they did not come with the supercharged M113K engine that nearly every 55 series AMG from these years were featured with. These two years had the naturally-aspirated 5.4 liter V8 which meant power came in at around 350 horsepower and 400 ft·lb of torque. It wasn't until 2005 that the M113K was shoehorned into the G55 that gave you 469 horsepower and 516 ft·lb of torque. Yeah, I'm still impressed by those numbers. Personally, I prefer the naturally-aspirated motor because running costs are the name of the game with these Gs by now and I don't know if I could really use that extra power the M113K spits out when I think about what this vehicle is all about. This example in Florida is one of the nicest ones I've ever seen and that probably has to do with the 65,000 miles. Still, the interior looks like-new and the underside of this truck is nearly spotless. I guess this shows that if you do keep up with these, they can be kept really nice but fair warning, it probably won't come cheap.
That brings me to the price of $48,000. You can find a half-decent 2002 or 2003 G500 for half this price if you look hard enough. You are paying an extreme premium for the low mileage and outstanding condition for this one but I can't really argue it. Want the best? You'll pay for it. I'm curious to see what the price floor for these naturally-aspirated Gs are but to be honest, I think we are pretty close. The only thing that makes these things cheaper are a bunch of miles and people beating them up, but even then you aren't going to get a bargain. I guess I'll keep saving my pennies.
– Andrew