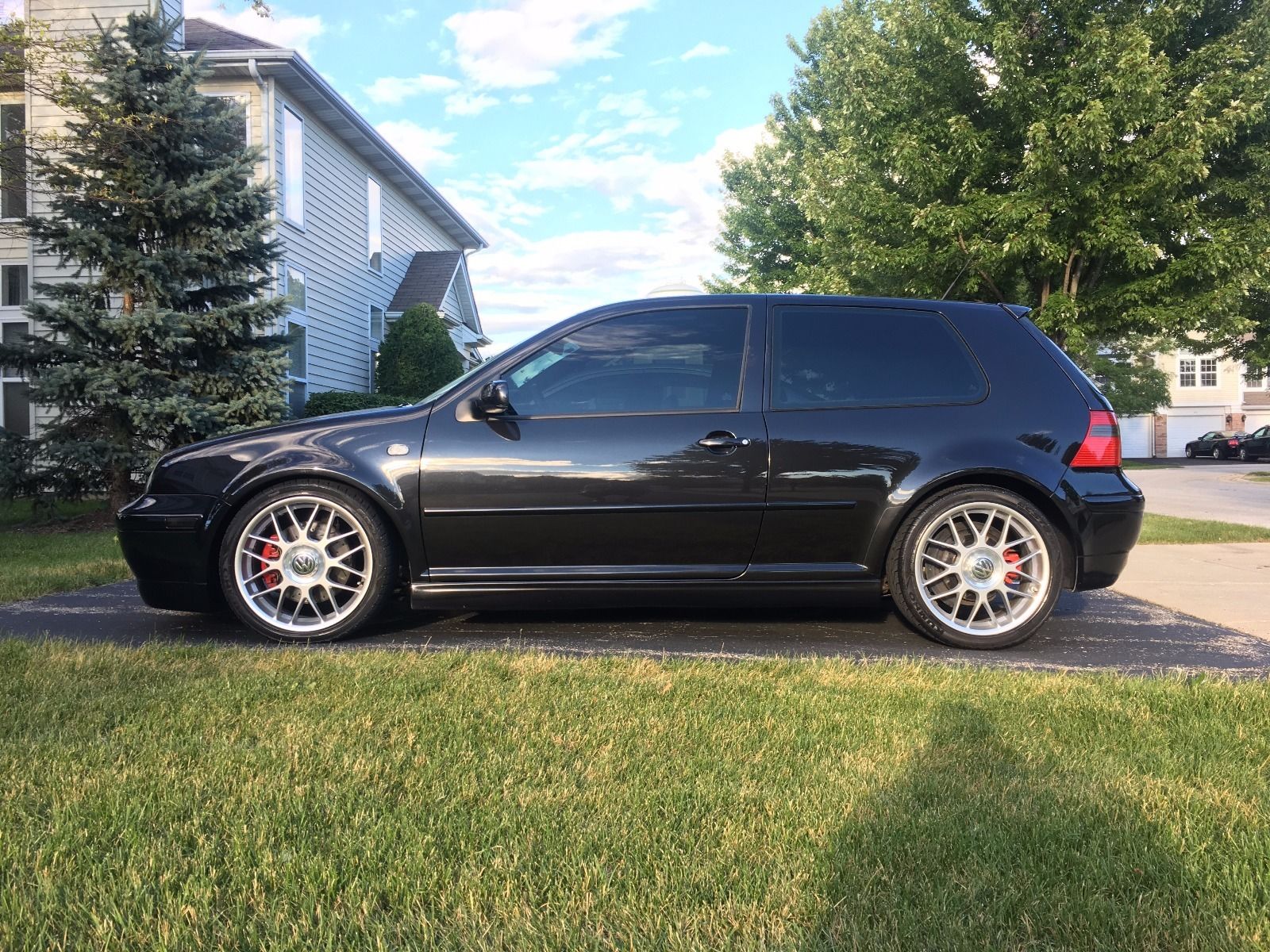 For fans of the GTI, the 4th generation offered a few "greatest hits" editions for the model. The first to launch was the 2001 "25th Anniversary Edition", built to commemorate a quarter century of hot Volkswagen hatches – in Europe, at least. Since the GTI wasn't launched in the U.S. until 1983, a "18th" anniversary wouldn't have made much sense here. However, what was basically the 25th Anniversary Edition was brought here in 2002. The "337" Edition ran in 2002 with Votex bodywork and great BBS RC wheels, along with a cozy set of Recaro seats. Only 1,250 were sold out fairly quickly, so in 2003 Volkswagen continued the greatest hits parade with the release of the nearly identical 20th Anniversary Edition. Each was numbered and a total of 4,200 were made, each now available in three colors and with OZ-made Aristo wheels in place of the BBSs as well as different interior fabric over the same Recaro seats. They were popular new and have remained the Mk.4 to get outside of the R for the past 15 years: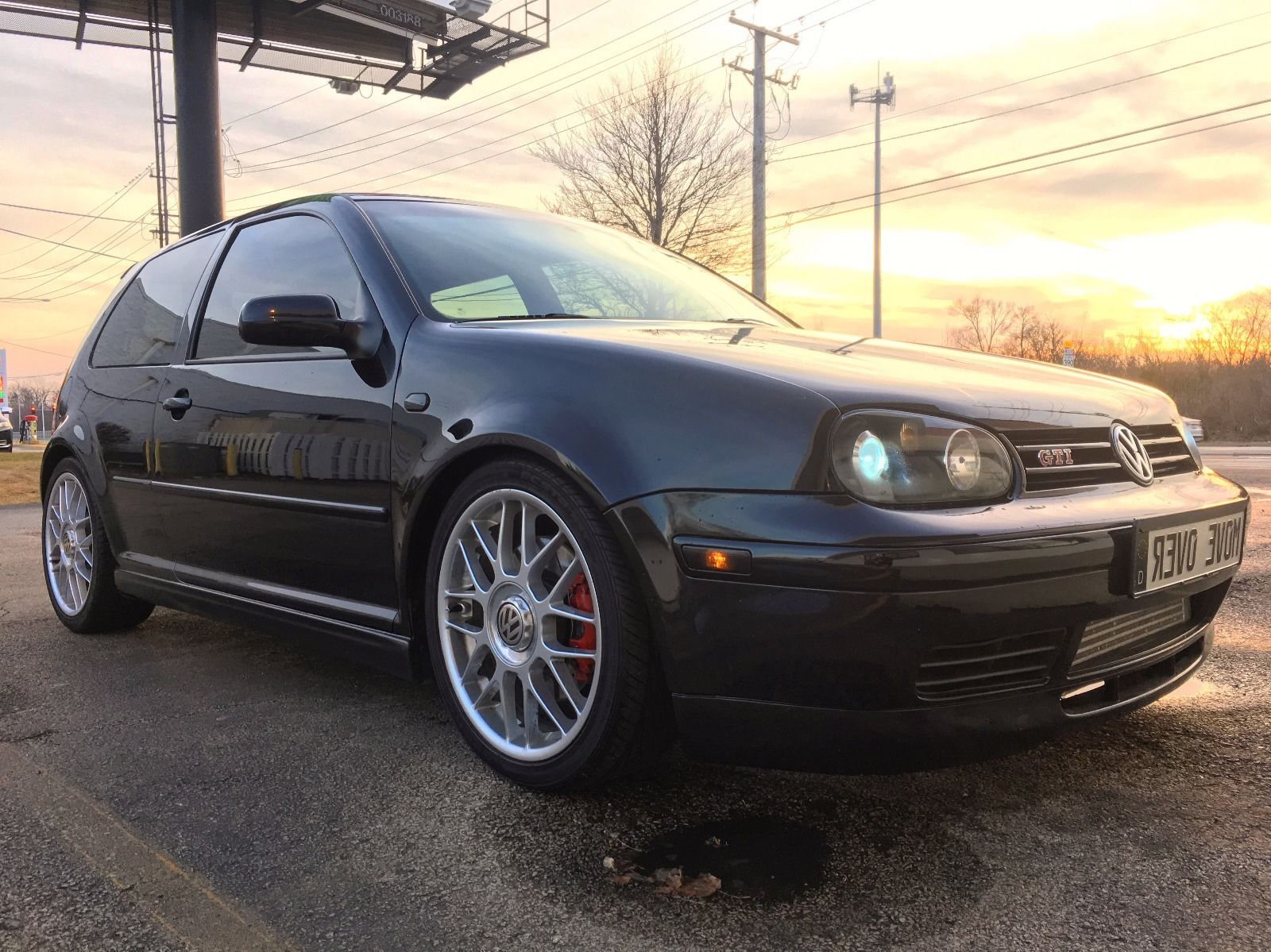 Year: 2003
Model: GTI 20th Anniversary Edition
Engine: 1.8 liter turbocharged inline-4
Transmission: 6-speed manual
Mileage: 62,000 mi
Price: $9,600 Buy It Now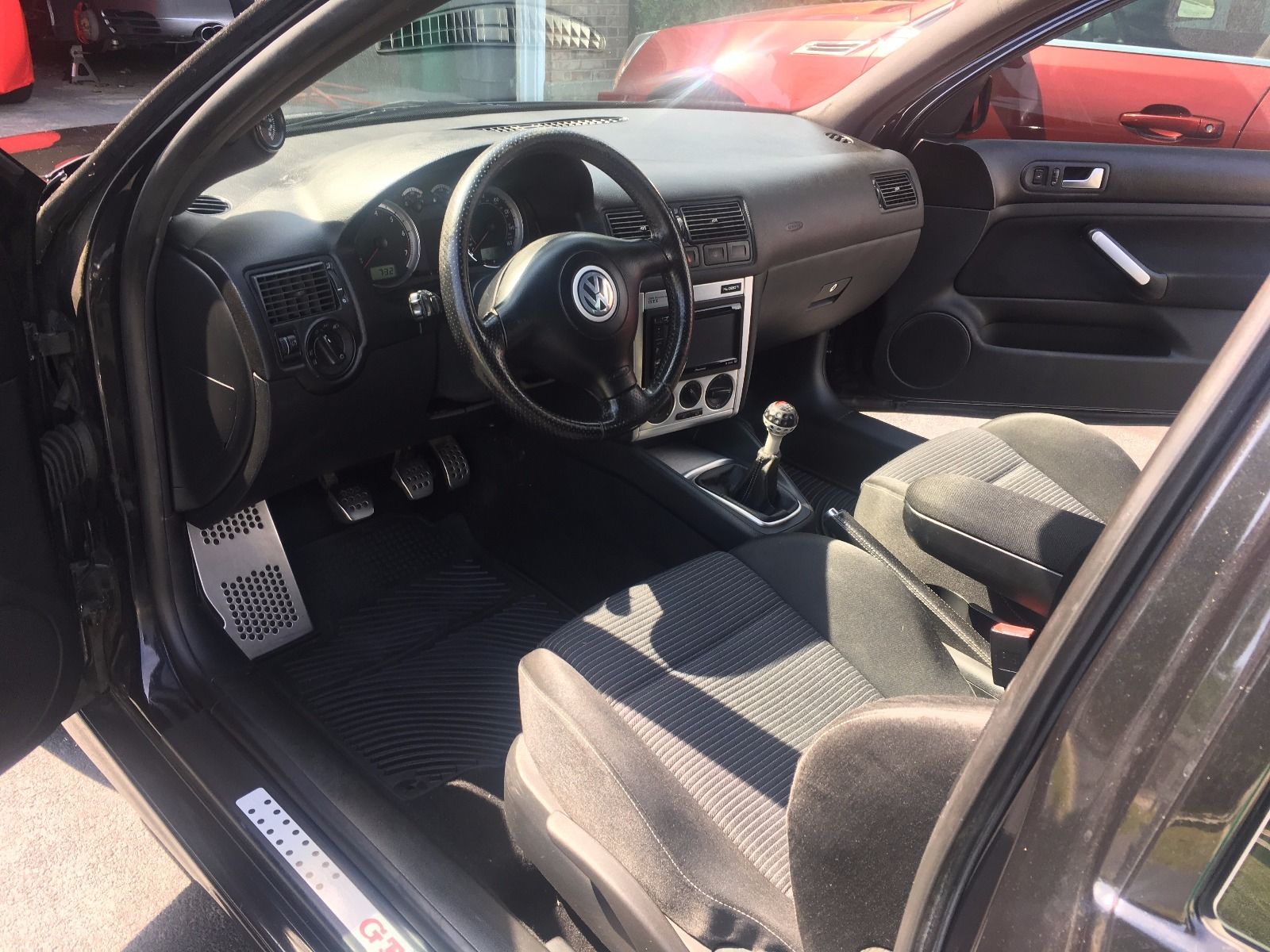 Hello all,

Looking at selling my '03 20th AE in Black Magic Pearl. 62k original miles (might be one of the lowest mileage ones left). Clean title.

Car is in excellent condition. Prior to my ownership, this car was built and maintained by a VW / Audi shop owner. Cosmetically maintained with Adam's Polishes products. Only filled with Shell VPower 93 (as are all of my cars). Pulls hard, sounds great. No sags or tears in the interior anywhere. GTI was given a full inspection and also detailed (wash / claybar / polish / wax) on 6/25. This car is incredibly well sorted out; it gives the stock drive-ability along with reliability – not to mention a boost in power as well. I'd estimate the car to be around 240whp. The car was only street tuned and has not been on a dyno.

For the mods:

-APR K04 turbo
-FMIC
-Sachs Clutch
-Forge Diverter Valve
-Upgraded n75 Valve
-42dd Catch Can
-Valve cover powder coated black, intake coated gray along with accessory bracket
-Rear wiper delete
-Boost gauge
-Immobilized delete
-GIAC software, tuned by Dubwerks
-R8 Coil Packs
-HPS Intake
-High flow cat, 2.5" piping into Flowmaster exhaust
-New timing belt, water pump, tensioners/pulleys, thermostat, temp sensor, serpentine belt, g12 coolant
-Sportline Springs
-18" BBS RC's
-Cross drilled front & back rotors
-Newer Kumho Ecsta tires (~65/70% tread)

Feel free to message me with any questions.

-Eric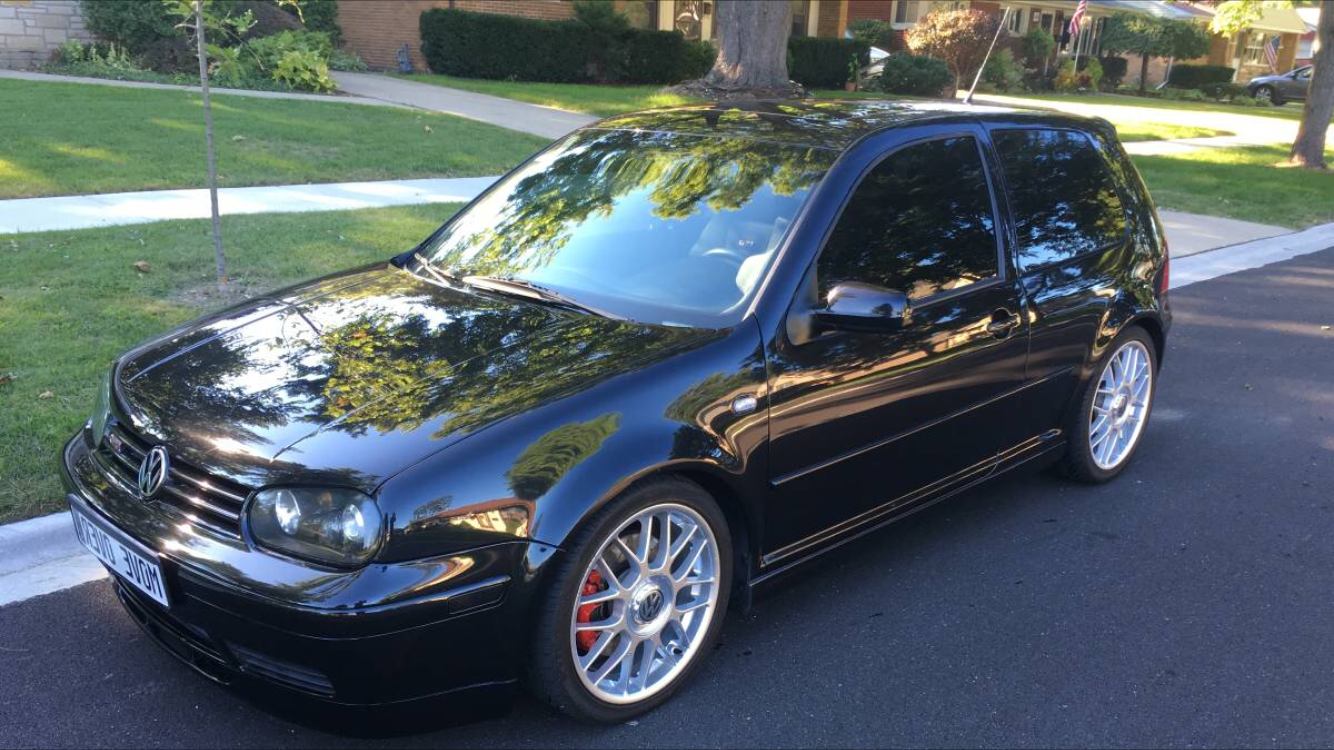 As is the case with the bulk of 20th production, finding a stock one without a million miles is near impossible today – though, if I had to guess, in the future as these begin to appreciate we'll find out that a few collectors stashed them away (as was the case with basically all of the GTIs). However, in the marketplace now there are precious few good examples. This Black Magic Pearl example is very nice overall, with lower miles and in good condition. The engine has been pretty heavily upgraded, as has the suspension. The biggest improvement in looks is the addition of the BBS RCs which were likely borrowed from a GLI rather than a 337; the earlier wheels had almost a chrome finish from a unique paint application, while later models on the GLI were just bright silver like these. The car's paintwork seems well cared for, too, and there don't seem to be many excuses offered or necessary. Pricing seems about right for one of these cars; they're not as potent or sought after as the R32, but offer most of the performance in a package that will likely be a future niche classic.
-Carter