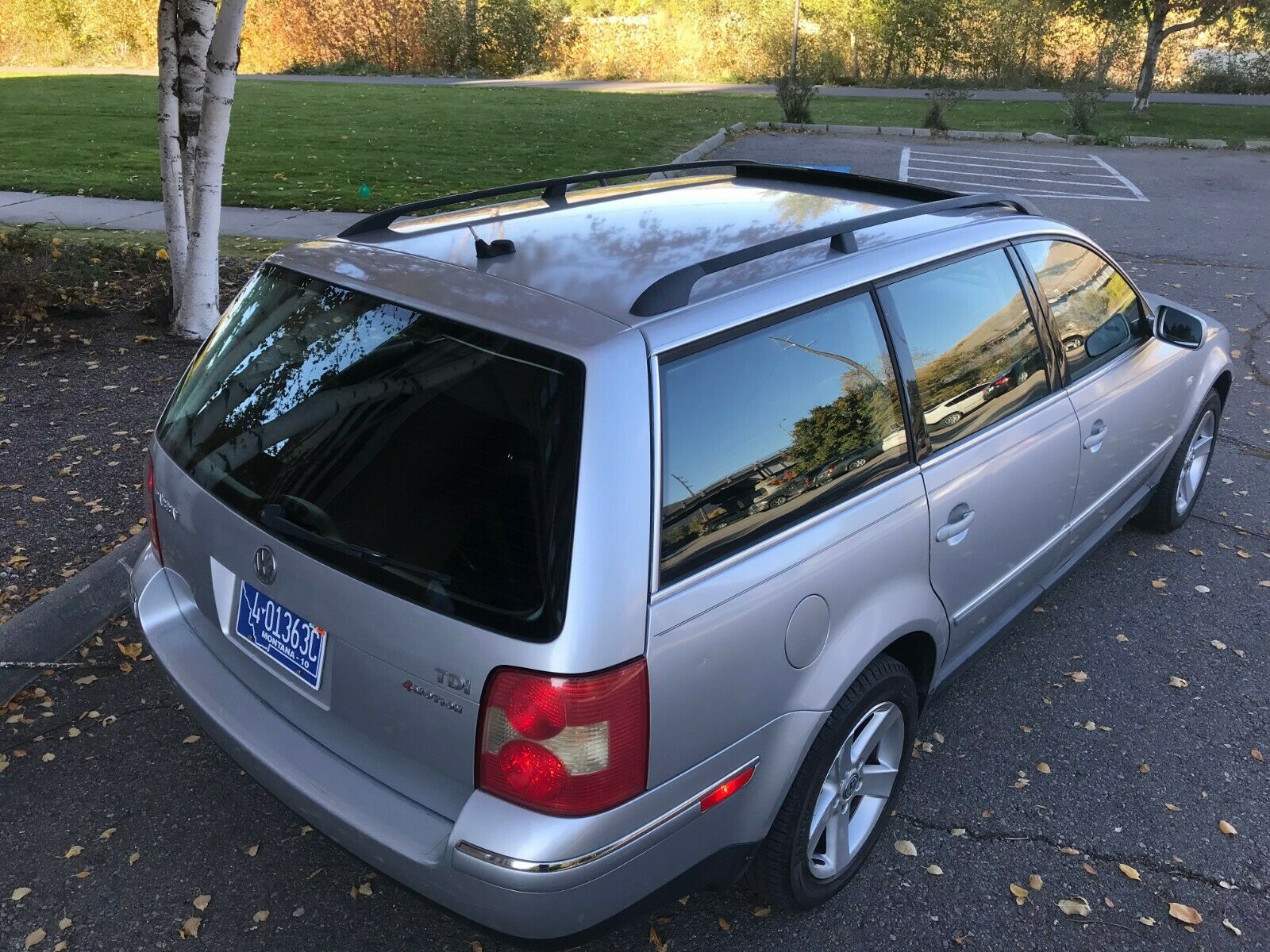 Earlier this week I just about broke my neck to catch a second glimpse at a car which probably went unnoticed by nearly every other driver out there. It was a new what appeared to be a B8 Passat Variant, and you don't have to know a lot about Volkswagens to know you haven't seen one recently – or, probably ever – on these shores since VW dropped the large wagon from its lineup after 2010. Is this an indication they're coming here? Unlikely, at least according to VW. With the Atlas and Tiguan relatively fresh and still selling like proverbial hotcakes, along with the many iterations of the Golf Sportwagon available, there just is no need. More likely than not, the car I saw was part of a VW testing program which makes sense since I live very close to one of the importation ports.
So that leaves fans of the larger VW wagon to clamor over older examples. So back we go fifteen years to a B5.5 again! This one, like the last, is a silver example from 2004. Also just like the last, it's a manual and all-wheel drive. But unlike that rare factory 1.8T 4Motion manual, this one is a home brew, mating a 1.9 TDi out of a Jetta, a 6-speed manual from Europe, and a GLX 4Motion chassis into a neat and thrifty all-wheel drive combo that was never offered here: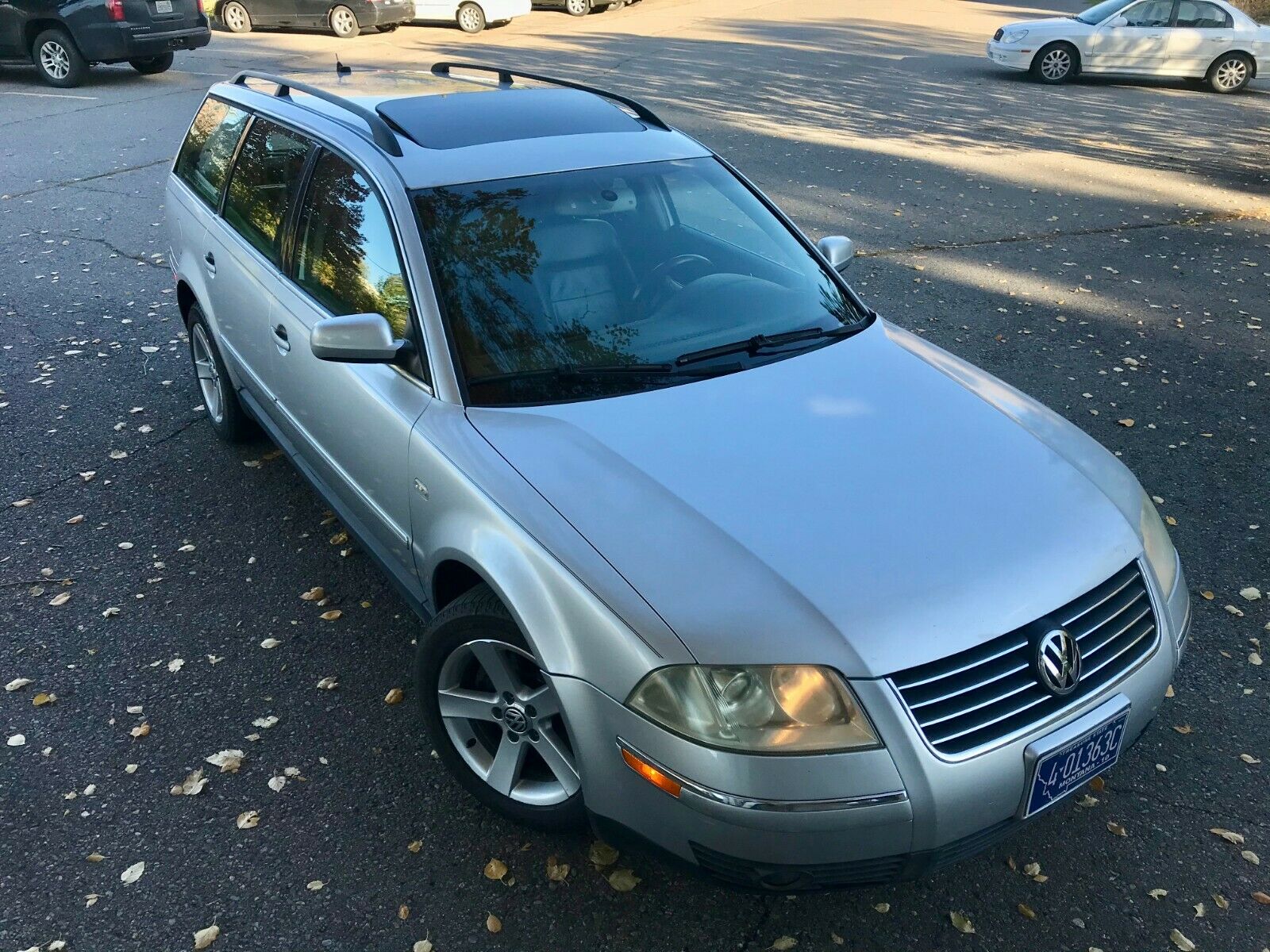 Year: 2004
Model: Passat GLX 4Motion
VIN: WVWYH63B84E118320
Engine: 1.9 liter turbocharged inline-4 diesel
Transmission: 6-speed manual
Mileage: 150,310 mi
Location: Missoula, Montana
Price: $7,500 Buy It Now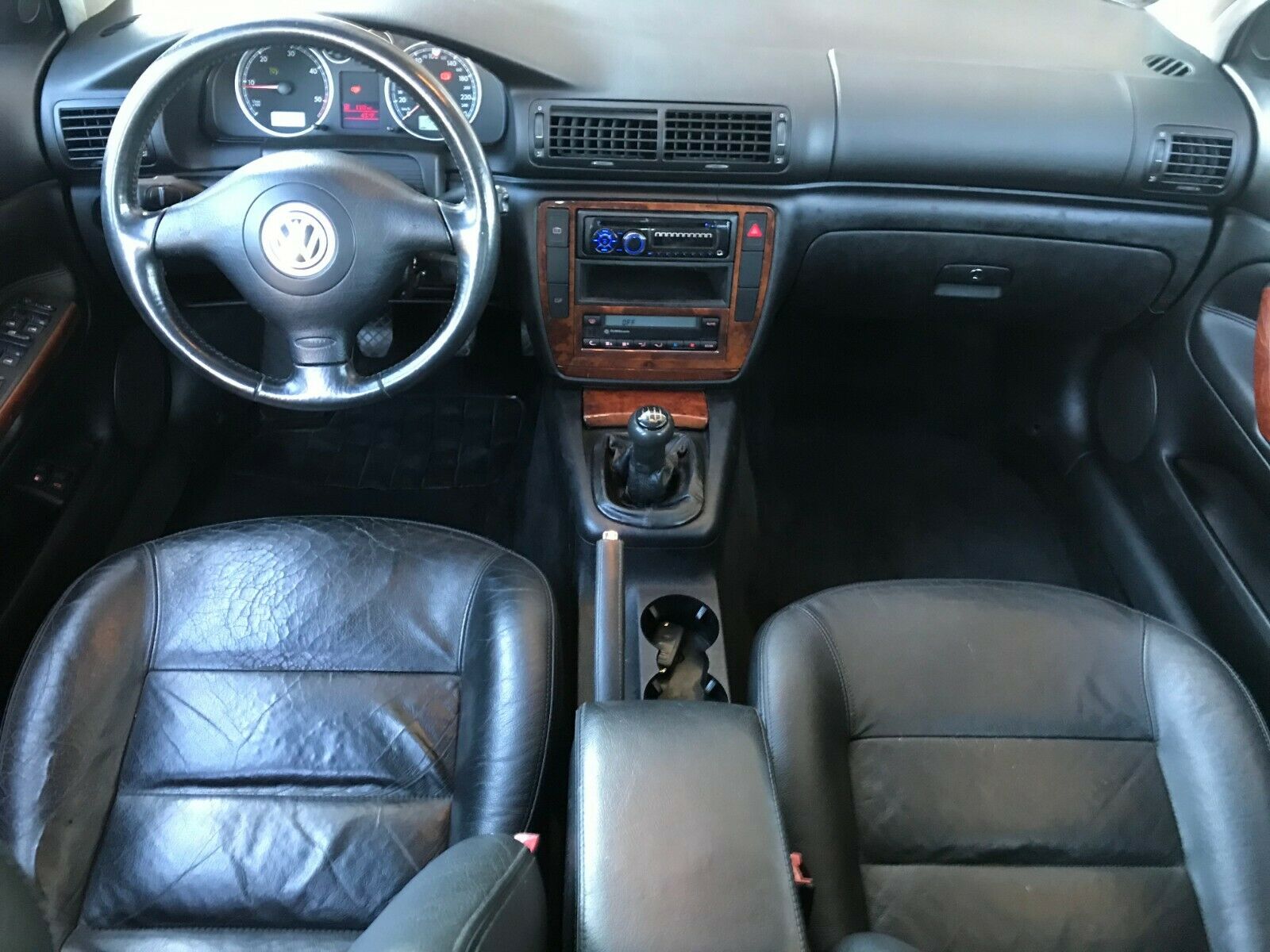 This B5 wagon started out as a GLX gas model and was lovingly converted using a 1.9ltr BEW TDI motor from an 04 Jetta that had 100K on it & 6 spd manual transmission that was imported from Europe. There are no warning or check engine lights lit up on the instrument cluster and almost all original electronic functions work as they should although cruise control is not functioning as it has not been wired yet from the lower clutch switch (I'll get this figured out & taken care of before the sale goes through!) The all wheel drive works flawlessly and the 1.9ltr motor paired with 6 spd trans provides plenty of power & torque in all gears & RPMs.The instrument cluster is was from a Euro Passat that had slightly more kilometers on it then the donor motor and so therefore reads in kilometers. On a recent cross country road trip I was able to maintain a 35 MPG fuel average & the car ran like a champ. See Item description below for some more nitty gritty conversion info!

A bit more information regarding the conversion of the Passat is as follows:

The 1.9 motor does not have the original timing belt & appears as though it's been swapped relatively recently (I'd guesstimate within the last 10-15K)
The clutch was upgraded from a dual mass to a single mass flywheel from a 1.8ltr conversion kit
Axles are the same as ones used in an 02-04 Passat 1.8 turbo manual trans.
It's had a stage 2 Malone tune which increases HP to 150
The trans as were several of the other conversion parts were imported from Europe.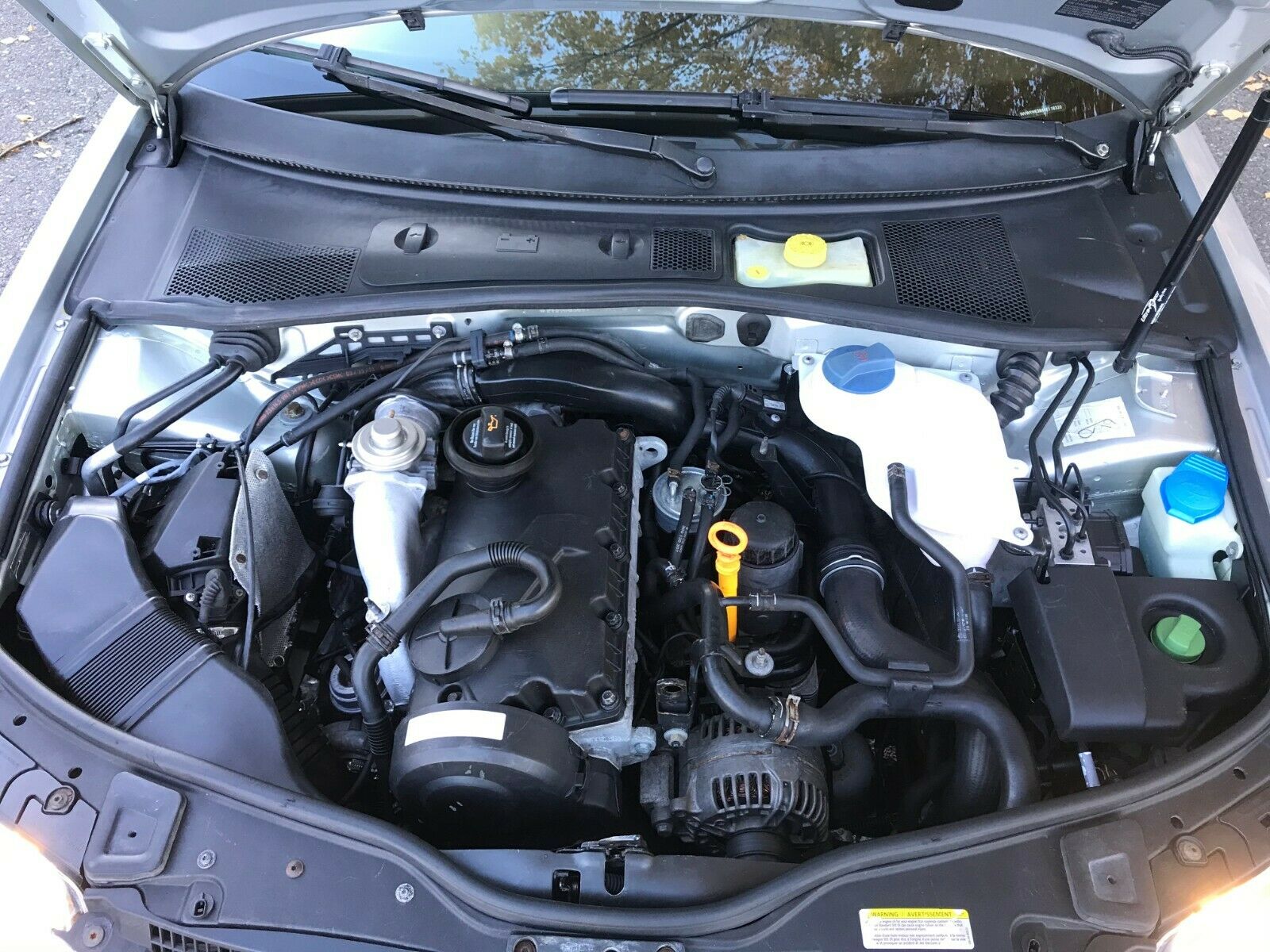 The Pumpe-Düse 1.9 TDi – the BEW and BRM – both have issues similar to the BHW 2.0 TDi I recently looked at in the swapped A4; notably, cam wear. Still there are plenty of them cruising around with multiple hundreds of thousands of miles, and they're relatively cheap to replace. Unlike the wild and turned up 2.0TDi, this one has a much more sedate 150 horsepower Malone tune. The execution is far more sedate; for all intents and purposes, this looks just like a stock Passat minus the addition of a TDi badge over the 4motion one. There's really nothing at all which hints this car is out of the ordinary, which is neat! Neat, too, is the swap – the engine bay looks very tidy and outside of the non-standard steering wheel, cluster and obvious 6-speed manual gear lever, nothing inside is appears odd either. This car was one of 201 Reflex Silver over Black Leather GLX 4Motion wagons originally imported in 2004 and wears the neat 16″ 'Vancouver' optional alloys.
I did find a few things unusual peering in the cockpit, though – notably, the power seats should be heated too, but the heater controls are missing from the center console next to the radio. The defrost switch is also oddly displaced. Many of the GLXs came loaded not only with automatic climate control, but also Monsoon radios (which are pretty decent, overall) so the swapped radio is a bit odd. The leather looks fairly tired in places, and the swap to the Euro 3-spoke steering wheel also means you loose the controls for the cruise (which is non-functioning anyway) and radio (which wouldn't work with a replacement, I'd wager). And while the seller claims no check engine light, you can pretty clearly see the CEL illuminated in the running photo of the interior above. Beyond that, eBay's Autocheck seems to indicate a "Major Issue" with this chassis – two accidents in 2013 and reported frame damage. Despite all of that, this car looks quite clean and tidy. Is it $7,500 worth of Passat? Well, I don't think you could build a clean example of a GLX 4Motion into a 6-speed TDi any cheaper, let's put it that way. It doesn't seem like an unreasonably high ask for a very unique and understated wagon, all things considered.
-Carter