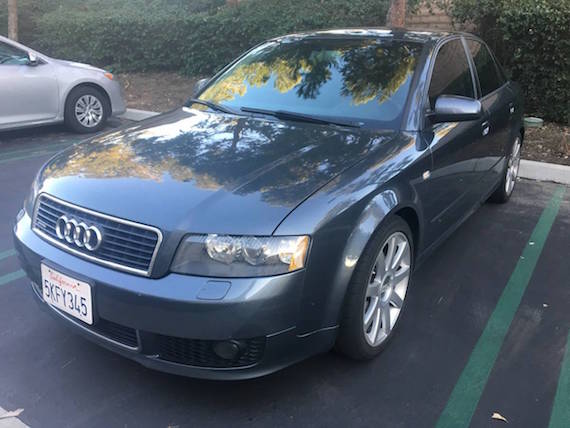 A couple of years ago I toyed with the idea of buying a B6 A4 for use as a daily driver. That's pretty remarkable since I'm not a huge Audi fan (though I do love the D2 S8). I admire these cars for their restrained, modernist styling, which has stood the test of time pretty well. The problem was, I only wanted one particular trim level, the Ultrasport, and I couldn't find one in my price range that I was happy with. The Ultrasport ("USP") package was available as an $2,950 option on A4s produced between 2004 and 2005. It added Audi's 1BE sport suspension, 18″ "Celebration" RS4-style rims and a bodykit that included revised front and rear lower valences, door blades aluminum trim, a special perforated leather steering wheel and a subtle decklid spoiler. The USP package made the plain A4 look a bit more like an S4, and for me that was the major attraction. But ultimately, I decided to go in a different direction. I bought my E34 BMW instead, and in nearly 30k miles of driving I have had nothing go wrong with it. I'm not sure I could say the same, had I bought the A4. Still, these cars continue to grab my attention. I think a well-chosen example could make a stylish commuter for those prepared to put up with the servicing costs associated with Audis of this era.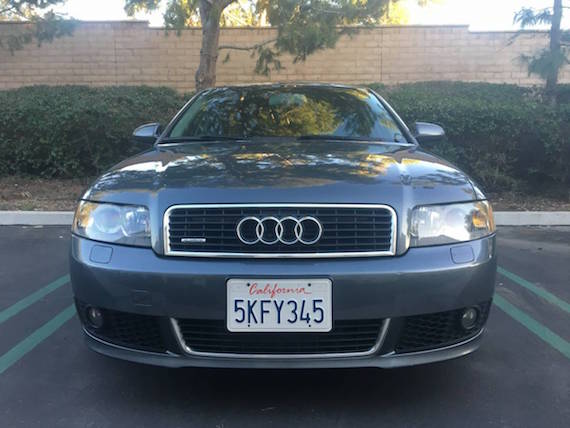 Year: 2005
Model: A4 1.8T Quattro
Engine: 1.8 liter inline-4 turbo
Transmission: 6-speed manual
Mileage: 116,200 mi
Price: $7,000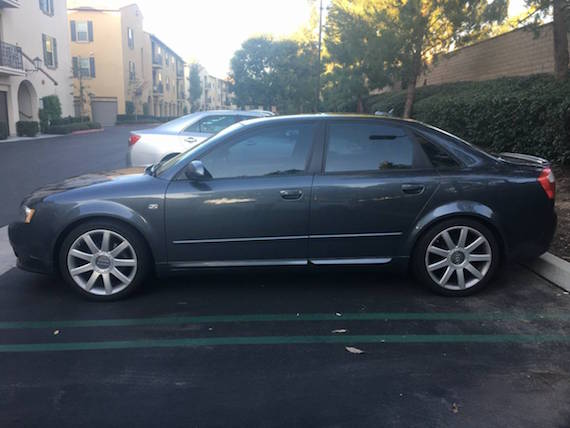 I've owned this car for a while. It has been a great commuter. But I'm set on getting into a newer car. That is the only reason I have to let this one go. It has great gas mileage and the 6-speed transmission is very rare on this.

Mileages is currently at 117,000 and will go up a little since it is my daily commuter. I am the second owner and yes it has a clean CARFAX. Ask me for a copy if you would like. This has been very well maintained and not abused. All OEM equipment except for the complete Bilstein strut kit replacement maintaining the OEM ultra-sport ride height (approx 10K on it). Also new clutch installed and it has approx 10K on it as well. I have all the service history from the previous owner (see picture of the stack of service history paperwork). Spare key, valet key and complete second set of floor-mats (carpet and all-weather).

This is a great car for the price I am asking and will not have any upcoming service nightmares to worry about. Asking for $7,000 or OBO. Let me know if you any more questions on it.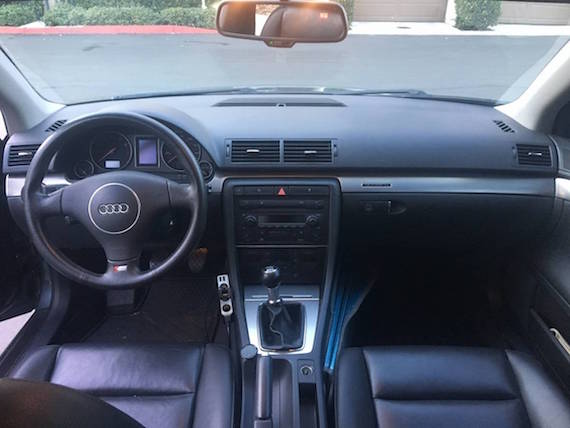 The USP package could be had on both 1.8T and 3.0 V6 cars, with a manual or automatic gearbox, and either in 2WD or AWD form. This particular example ticks all the right boxes for me: the 1.8T inline four is probably more reliable than the 3.0 V6, certainly better on gas, and is easily chipped for improved performance. The 6-speed gearbox is the more desirable of the two transmissions, and this car comes equipped with Quattro AWD (I've never seen the point of buying an Audi without AWD, since that's the brand's major selling point)(Editors note: Craig seems to have forgotten the two Coupe GTs the editor owns, even if he's entitled to his opinion ;-)). I also like the color combination – Dolphin Gray over the only USP choice, black leather – which, while sombre, suits the lines and character of the car.
The photos aren't great but what we can see suggests a clean car both inside and out with no glaring flaws or deficiencies. The seller reports that the car has received a new clutch and suspension refresh, and that there are no maintenance headaches lurking around the corner. He doesn't say whether the timing belt and water pump have been replaced, an expensive maintenance job usually due around this mileage which requires removal of most of the front of the car.
Some may balk at the price, but in my experience $7k seems about right for a USP in good condition with this many miles. Regular A4s can be had for much less, but USPs command a strong premium given the relative rareness of the package and their desirability among Audi enthusiasts. A PPI is an absolute must, but provided it doesn't throw up any nasty surprises, I think this is not a bad deal.
– Craig