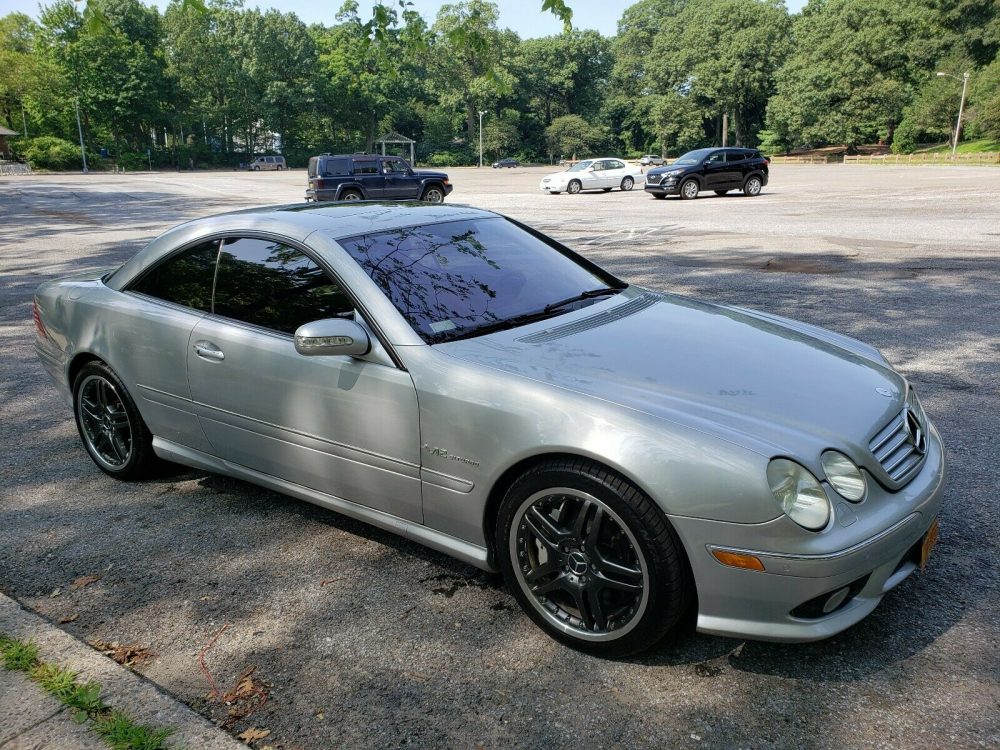 Some situations in life you do even when you know it is a bad idea and you will probably pay for it later. Like going back for that second piece of cake or buying a 15 year-old Mercedes-Benz with 738 horsepower and 840 lb-ft of torque. Okay, so maybe not too similar a set of examples, but you get the idea. What I'm trying to say is if a 2005 CL65 AMG with a RENNtech tune came up for sale that had enough power to spin the rear wheels at 60 mph, would you consider it? I think that answer depends on what your needs of a car is, do you have the budget, and are you currently under the influence of psychedelics? Still, my chest gets tight when I have to break a $100 bill, but this car is just so much for so little. How little?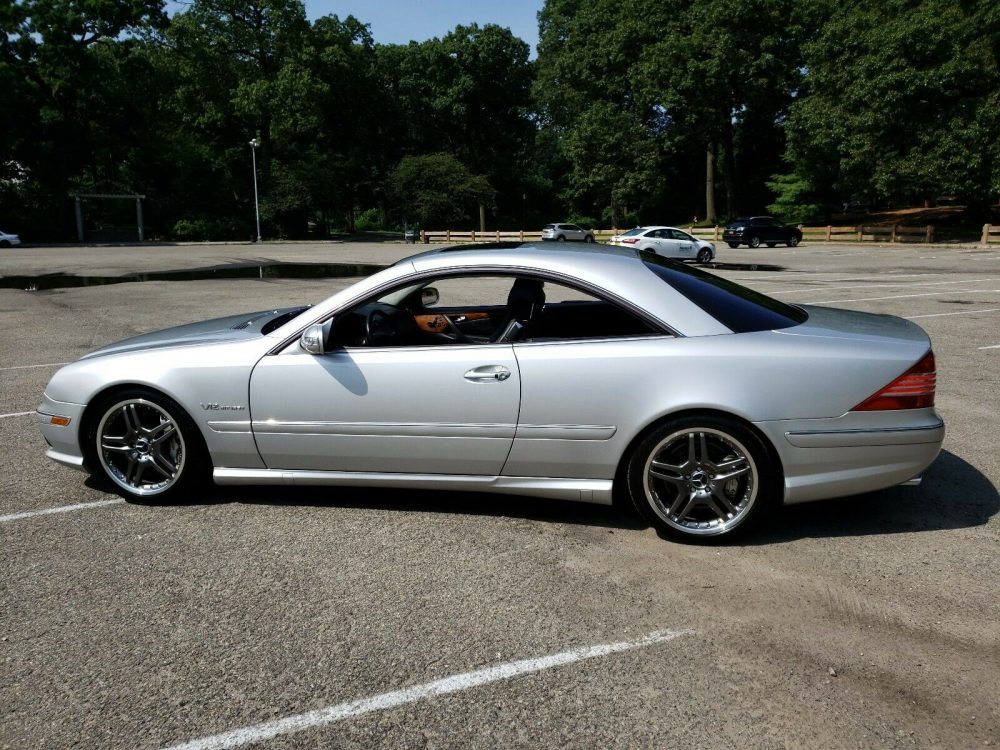 Year: 2005
Model: CL55 AMG
VIN: WDBPJ79J45A046320
Engine: 6.0 liter twin-turbocharged V12
Transmission: 5-speed automatic
Mileage: 141,720 mi
Location: South Richmond Hill, NY
Price: $14,500 Buy It Now
I am selling my 2005 CL65 RennTech AMG. Car runs and drives excellent. It is loaded with all options: Parktronic, keyless go, heated and cooled seats, rear sunshade, etc.

This is the cheapest CL65 you will find. Original MSRP was over $200k. Own it for a fraction of the cost.

RennTech Stage 1 Tune:

Tuned by RennTech which increases horsepower from 604hp to 680hp and torque from 738lb/ft to 840lb/ft. This car is superfast and not for the faint of heart. The traction control has a hard time keeping up especially when you step on it.

Wheels:

OEM two piece AMG Presidential Wheels. Completely refinished to OEM specs. No dents, dings or curb rash. Wrapped in Continental Sport A/S. Tires in front are brand new and rear tires have 80% treads.

Title Status:

This CL65 was purchased with suspension damage to the left front wheel. All suspension parts were replaced with OEM parts by a certified Mercedes Mechanic. An a service was also performed at that time.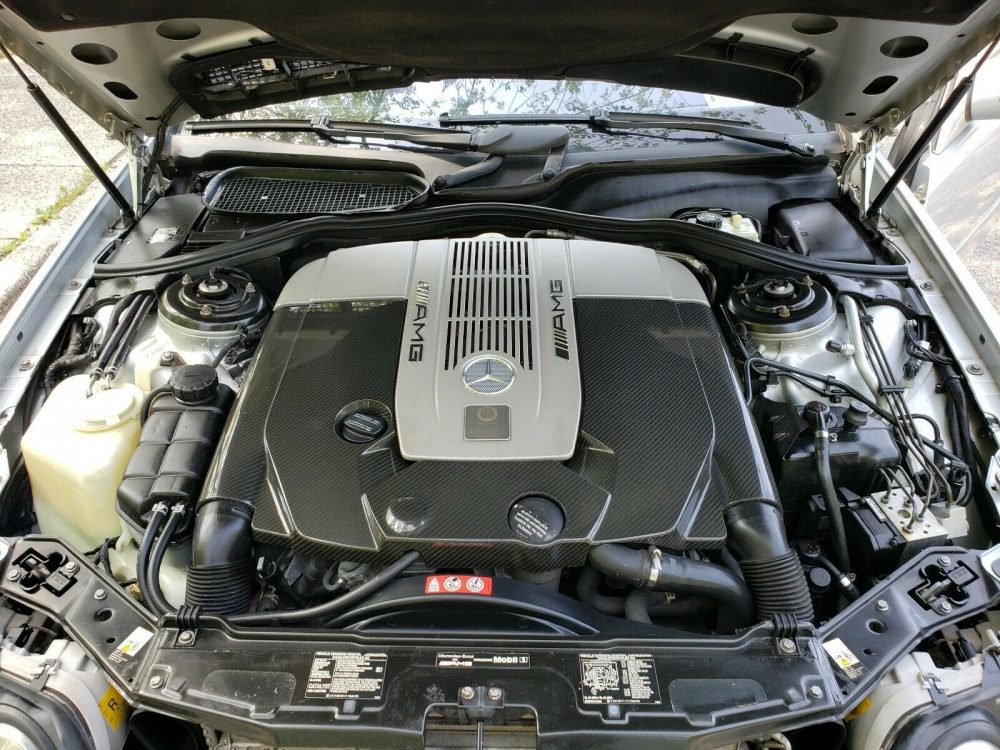 Before I get into how cheap this car is, I want to fully disclose it has an R-title. The seller says it had damage to the left front suspension and wheel, which I assume is when whoever driving this car barely touched the gas pedal and shot the car directly into the closest wall. Seriously, these cars are fast enough out of the box, but we always want more so it has the RENNtech ECU tune that bumps power up to 738 horsepower and 840 lb-ft of torque. Given this is a rear wheel drive car with a 275/35 tire, you can forgot about actually getting to use all of that power. Then of course you factor in that this is a M275-powered car with multiple things that can be in the thousands if needing fixed and don't forget about the always troublesome ABC suspension. Still, in terms of super car levels of performance, it isn't all that bad. I realize that is like saying "Well, at least the dictator didn't ruin everyone's lives", but seriously, there are much more expensive to maintain cars out there that offer this level of performance for much more money.
How much? $14,500. I know people who have paid more for a Chevy Spark than $14,500, but their oil change is also $29.99 and they top off your washer fluid too. If this is your third, or fourth, or maybe fifth car, just to play it safe, then $14,500 isn't a giant gamble. I think we have reached the point where these M275 AMG cars from this era have settled around the $20,000 mark for a decent one so you are basically getting $6,000 off for this being a rebuilt titled car. Would I do it? Not without some serious due diligence. I'm sure a pre-purchase inspection will find a bunch of stuff that needs attention to the point you can say "How does $10,000 sound?"
– Andrew