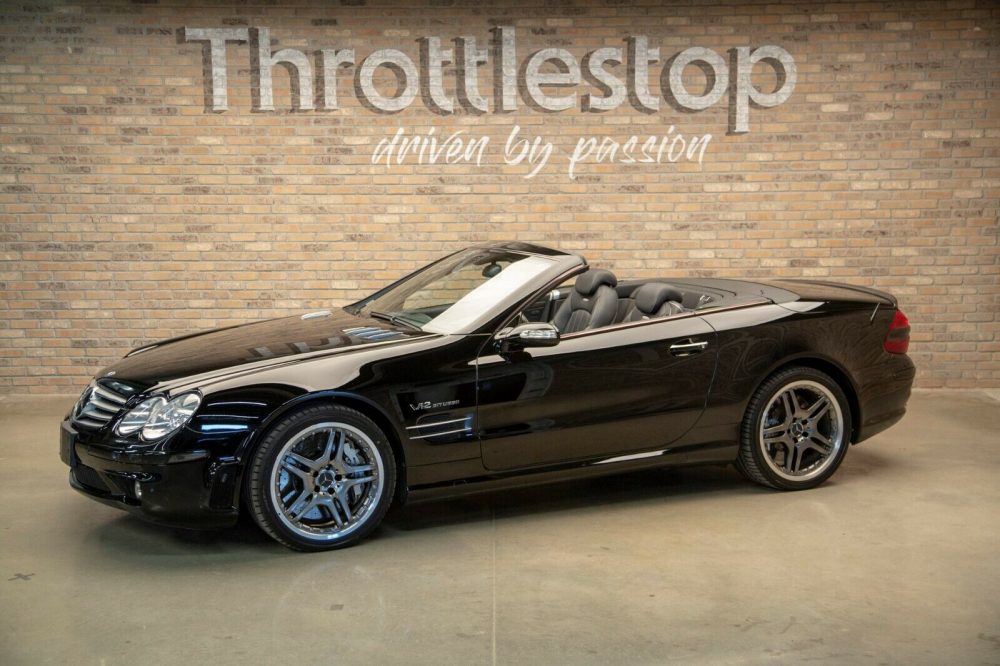 You might not believe this, but 15 years ago Mercedes-Benz produced a car that hasn't depreciated to nearly nothing. For a four year stretch from 2005 to 2008, the SL65 AMG was the king of the castle when it came to torque and horsepower in a car like this. The twin-turbocharged M275 6.0 liter V12 made 604 horsepower and 738 lb-ft of torque in a manner that you could really drive everyday. It wasn't peaky power like you'd get from some of the Italian brands that make this kind of horsepower, but rather all torque as you expected that is enough to burn through tires that you have them on automatic reorder from Amazon. I'm not going to lie, as soft as the R230 is, the little touches to make the SL65 unique really do give it a more aggressive stance. This 2005 up for sale in Wisconsin that I wanted to check out today also has a little secret to make this one even a little more crazy.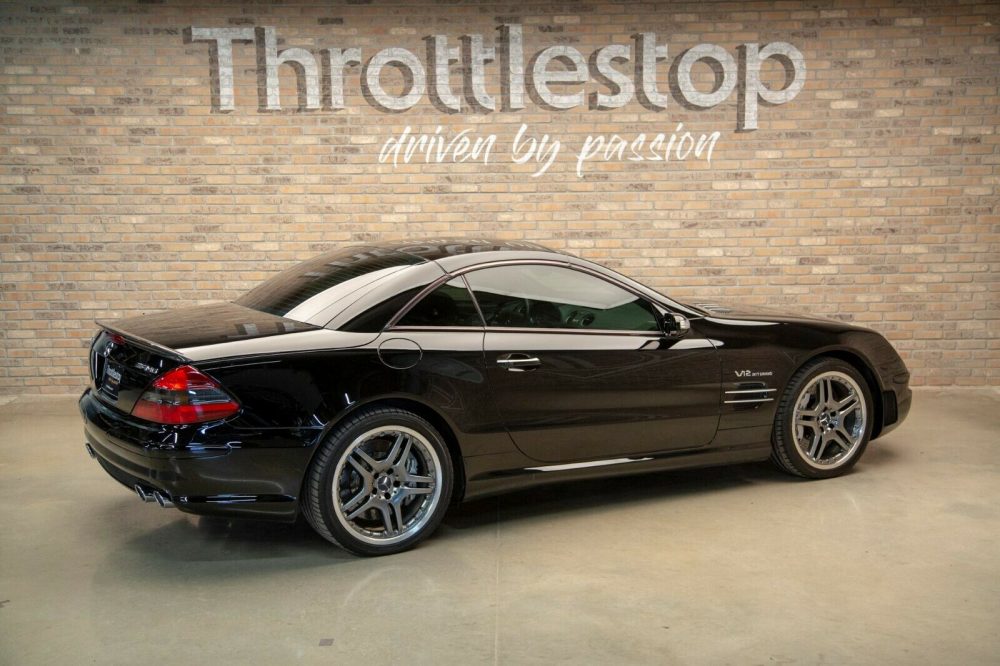 Year: 2005
Model: SL65 AMG
VIN: WDBSK79F05F091874
Engine: 6.0 liter twin-turbocharged V12
Transmission: 5-speed automatic
Mileage: 79,812 mi
Location: Elkhart Lake, Wisconsin
Price: $28,900 Buy It Now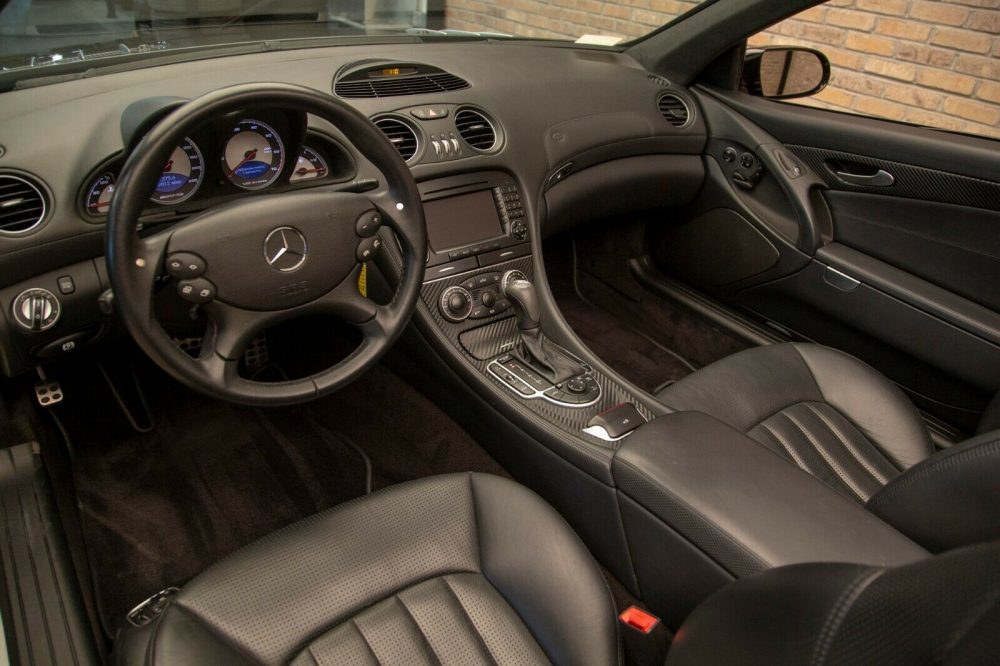 VEHICLE DESCRIPTION

Relisting Due to a Unpaying Bidder
Performance Meets Luxury With this AMG SL65
Tuned (Eurotech Tune) 685HP/855FT-LBS Bi-Turbo V12
5-Speed Automatic Transmission
Black on Black Color Combo
Parktronic Park Assist Package
Keyless Go Package
Xenon Headlamps
Heated and Cooled Seats
Electronic Trunk Closure
Carbon Fiber Interior Trim Package
Panorama Roof with Sunshade
Retractable Power Hardtop
Navigation and Satellite Radio
Only 79,812 Miles
Recently Serviced and Extremely Clean
Runs and Drives Great. These Cars are the Perfect Blend of Performance and Luxury!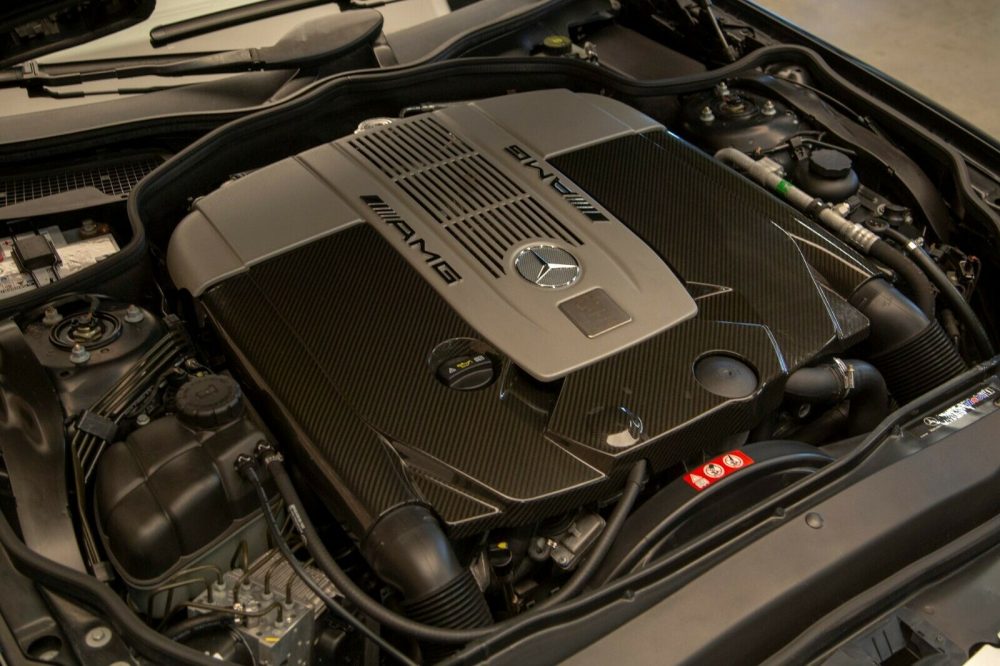 How do you make an already too powerful car into something that can probably pull your house off the foundation? Give it a ECU tune to bump the power numbers to 685 horsepower and 855 lb-ft of torque of course. I'm trying to figure out how exactly you would use that kind of power as the moment you hit the throttle the traction control says "Easy there, buddy". If you are crazy enough to turn traction control off, you have to then go and manually reorder your new set of rear tires from Amazon as they'll be turned into those rubber pellets that they use on AstroTurf fields. All kidding aside, this does look like a really nice example even with 80,000 miles. This kind of mileage is rare as the consumables are rather expensive on SL65 like the brakes, and even the coil packs and spark plugs.
Like I mentioned earlier, these can't be bought for $9,000 like almost every single other Mercedes-Benz produced in 2005. Outside of some rare exceptions, around $30,000 is the floor for one of these and really exceptional ones can sell for close to $50,000. This one comes in at $28,900, which I think is fair given the mileage. As long as there isn't any outstanding servicing needs, you probably aren't going to lose with this example. However, I must caution that you absolutely do need to stay on top of everything with this car. A running appointment with your mechanic probably wouldn't be a bad idea at all just to keep your fluids fresh regardless of mileage. If you can swing it, have at it. Just don't crash into me when your foot hovers over the throttle.
– Andrew