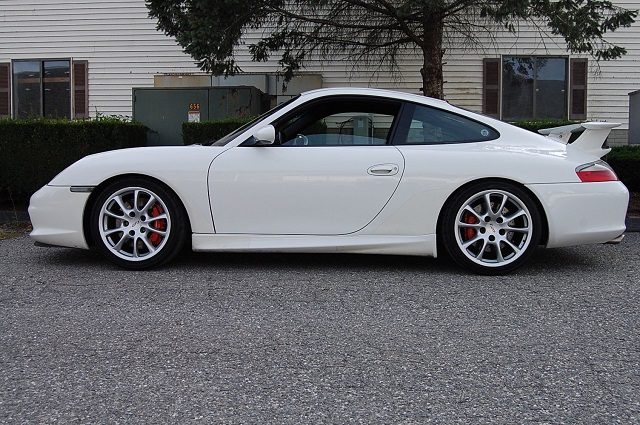 I wouldn't necessarily have considered a white 911 GT3 to be one that would appeal much to me, but here I am with my second consecutive feature (third consecutive if we count the 996 GT3 RS). Of course, given unlimited options I doubt white is what I'd go for myself, but still I do think it's a color that looks quite good on these cars. White and black are similar in the sense that both colors can look great when kept very clean. Allow them to dirty and, well, they just look unkempt and uncared for. So a clean one is nice to see. On the GT3 white gives it that wolf in sheep's clothing look. I'll admit that I do like the look better on the 997 than the 996, but still the one we see here, a 2005 Porsche 911 GT3 with just 24,100 miles on it, looks good.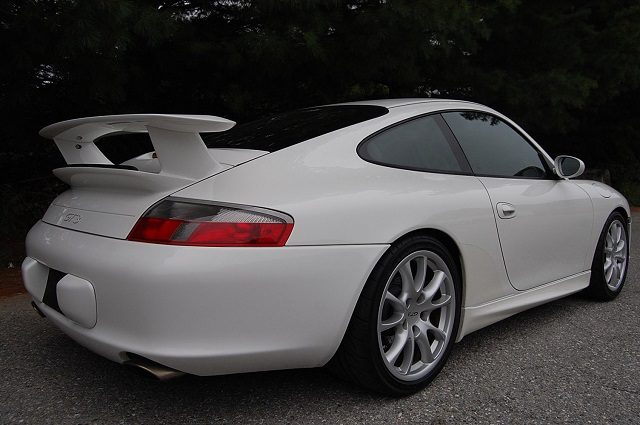 Year: 2005
Model: 911 GT3
Engine: 3.6 liter flat-6
Transmission: 6-speed manual
Mileage: 24,100 mi
Price: Reserve Auction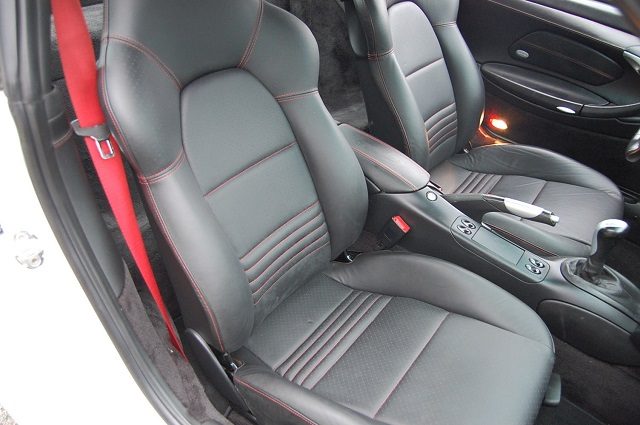 2005 Porsche GT3 White with a Black interior 24,000 miles. Clean car fax. Service history. Very Clean and nice. Car is fitted with clear bra, some dirt around edges of clear bra, otherwise really nice example.
Car is located in the northwestern corner of Connecticut. If you have questions you can reach me thru ebay or call 203-770-8062.I have a page with many additional photos, forzamotorsports with the usual com ending, please take the time to look if you are seriously interested. Buyer pays shipping. International buyers welcome, I can help set up shipping to any location in the world but you must pay for it. Thanks for looking at my auction.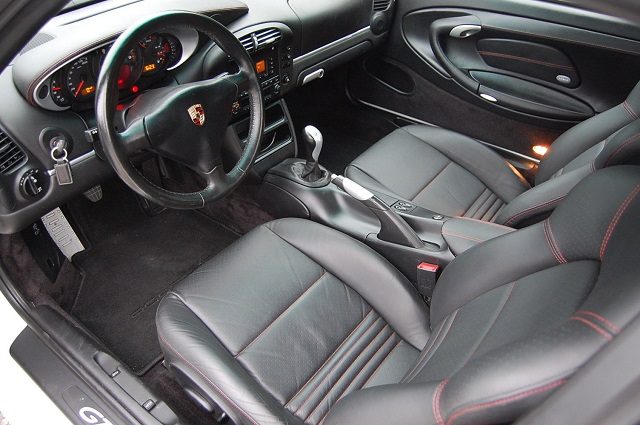 In most regards this is a nice looking GT3 that seems pretty well cared for. That said it certainly isn't in the sort of pristine shape that we're used to seeing with these lower mileage examples. The front end especially appears a bit dirty and it's missing the little plug – the precise name of which is escaping me. The seller has put the dirtiness down to the clear bra. Perhaps that's the case. The engine bay also isn't as pristine as we might hope. Granted, I'm nit picking here and if the biggest problems this GT3 has relate to some dirt here and there then it really doesn't have any problems, but these cars do need good care so it's worth considering. A PPI should sort most of that out.
Bidding, currently at $70,000, sits right in the ballpark of where we've been seeing GT3s sell. The reserve is unmet and I don't suspect we're going to see bidding increase by all that much, so it may not sell this time around. The '05s are a good bit more rare than an '04 model so we should factor that in, but I'm not sure how much impact we can expect it to have. Either way, there's some time left so we'll see where it goes.
-Rob