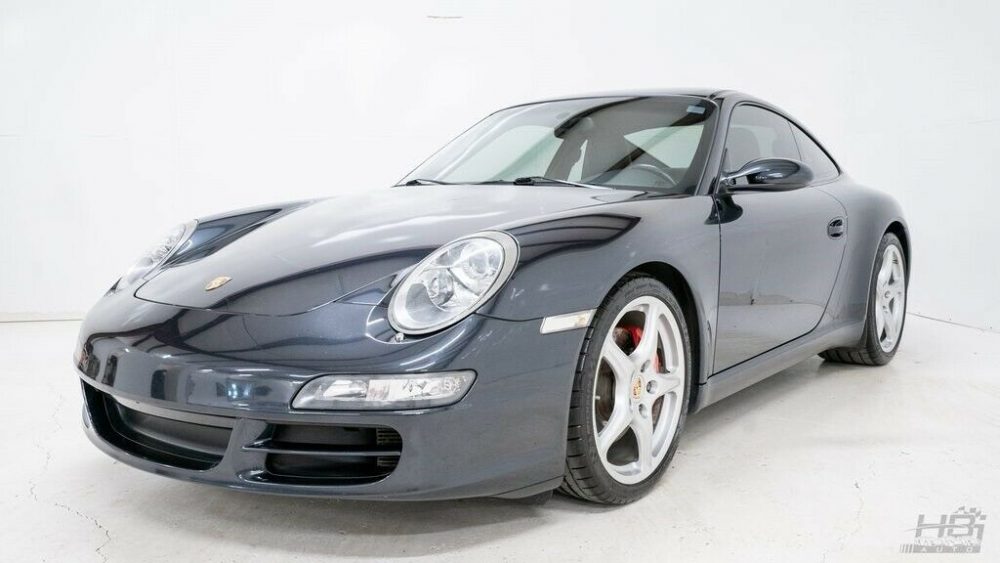 Sometimes what you see isn't always what the reality might be. That of course applies to colors of cars as well. When I look at the photo above and process what color that is, I would say navy blue. It has a little lighter hue, but a nice dark blue is where I would put my money. However, Porsche will tell you that you are not worthy of judging a color as they are calling the shade "Atlas Grey Metallic". Naturally I went over to Google and did an image search for Atlas Grey Metallic and what pops up is a bunch of cars that still look navy blue to me. Am I out of touch here?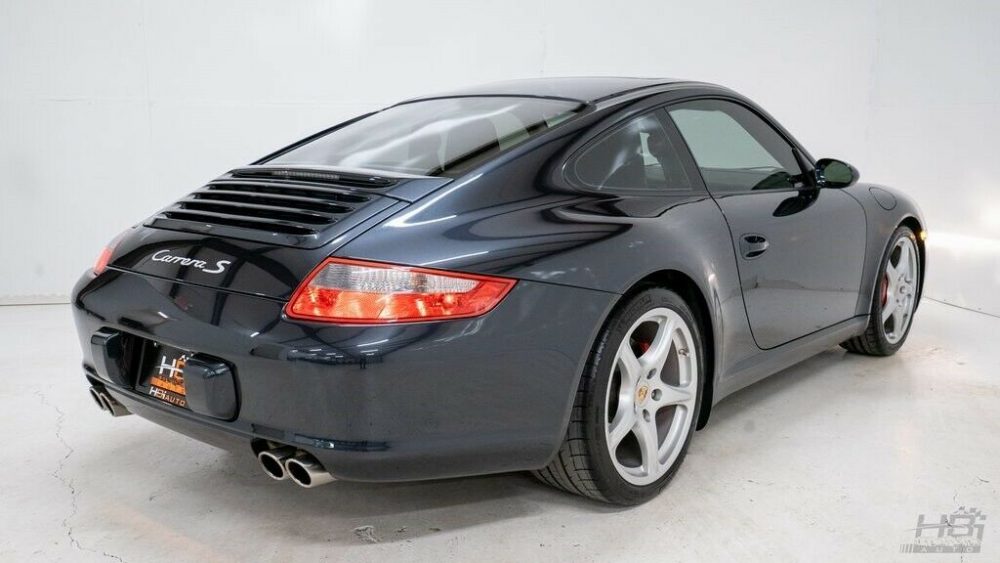 Year: 2007
Model: 911 Carrera S
VIN: WP0AB29947S731864
Engine: 3.8 liter flat-6
Transmission: 6-speed manual
Mileage: 53,379 mi
Location: Mocksville, North Carolina
Price: $56,838 Buy It Now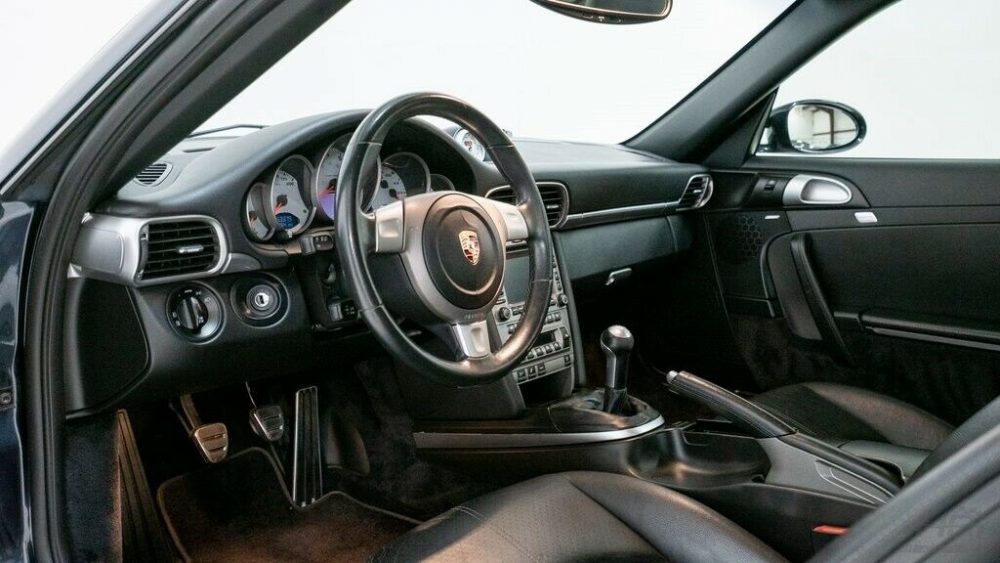 FINANCING AVAILABLE – EXTENDED WARRANTY OPTIONS – NATIONWIDE TRANSPORT – COMPLIMENTARY LOCAL DELIVERY – MSRP:$ 91,450- Options: – Self Dimming Mirrors,
Heated Front Seats,19″ Carrera Classic Wheel, Sport Chrono Package Plus, Navigation for PCM, Bose High End Sound Package, Black Standard Leather, Atlas Grey Metallic,Black Mats – Porsche lettering,Power Seat Package.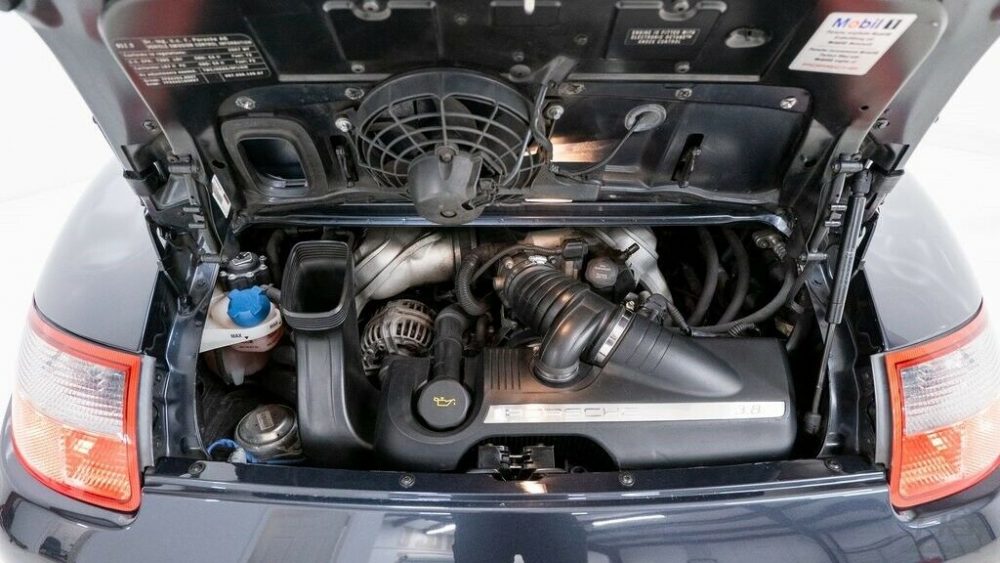 This is very much a "If it looks like a duck, swims like a duck, and quacks like a duck, then it probably is a duck." I think it looks blue, you might think it looks blue as well, so who says this isn't a blue car? Well, Porsche, of course, and they don't like being wrong. I can totally see how this can qualify as gray and that is good and all, buy maybe that is the beauty of the color. As for this specific example, a nicely optioned 2007 911 Carrera S with a black interior and some other options like the 19″ wheels, Sport Chrono, navigation, heated seats, and Bose audio. It's got just 54,000 miles and looks to be in top shape outside of some typical 997.1 peeling interior trim.
This one has an asking of nearly $57,000 and that seems a little pricey. Yes, values have risen some, but in the past year we've seen them sell cheaper a few times. No mention of service history isn't doing any favors for the price either, so maybe this is a case of a dealer who thinks it is just easy to sell 911s. Still, I'll go to bat for this car any day a blue, but I'm curious to see if my eyes are just bias.
– Andrew