I have no idea what the production numbers are, but I rarely see a Speed Yellow 997 let alone a Speed Yellow 997TT. Whether all of the owners simply refuse to sell or whether there weren't many produced to begin with (and I suspect it is the latter), opportunities to get one of these brightly colored 997s do not come around often. If you're a fan, it might be time to pounce.
This is a 2007 Porsche 911 Turbo Coupe, located in Miami, with that lovely Speed Yellow exterior and Cocoa leather interior. Cocoa is not an interior color we see all that often either, but it seems even more rare to pair it with an exterior color like Speed Yellow. It's an atypical contrast and I think I'd have to see it in person to know if I'd like it. I suppose it isn't too far from the much more traditional pairing of a black interior and that slight change in color might appeal to many. But really this is about the exterior. Yellow cars are very love hate. Count me in the group that loves them!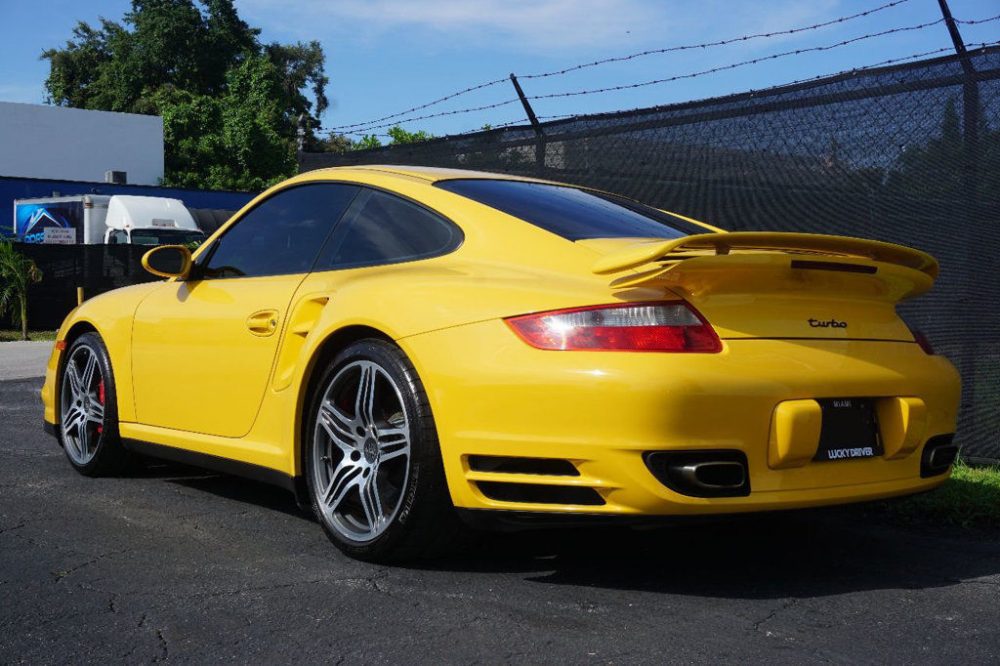 Year: 2007
Model: 911 Turbo
Engine: 3.6 liter twin-turbocharged flat-6
Transmission: 6-speed manual
Mileage: 67,557 mi
Price: $69,500 Buy It Now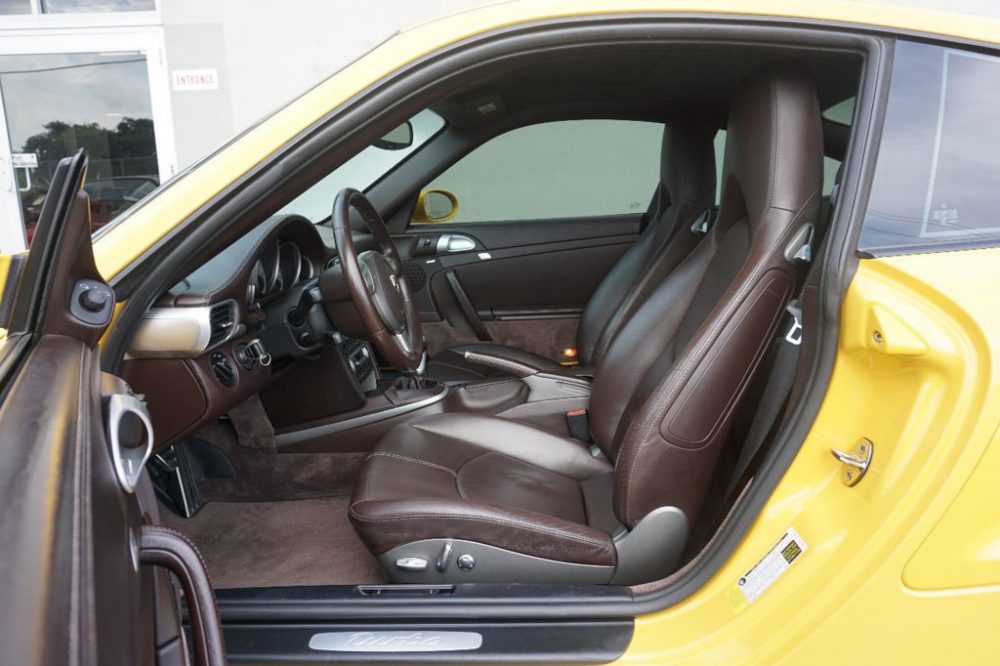 2007 Porsche 911 Turbo Coupe. Manual.
2007 Porsche 911 Turbo Coupe. Manual, Accident Free CarFax. Speed Yellow Exterior on Cocoa Full Leather Interior with 67,557 miles.Beautiful Color Combination. The Car Has an Excellent Service History Based on CarFax Report. Car Shows Very Well Inside and Out. Sports Chrono Turbo Package. Fresh Set of Michelin Pilot Sport Tires. Original MSRP of $126,080.The Previous Owner of the Car Installed a 3M Clear Wrap to the Entire Front of the Car Along with the Side Mirrors. Complete Set of Books and Original Window Sticker are Available. For More Details Call Us 305-776-8111.
We Ship Worldwide. Buyer is Responsible for Shipping Cost.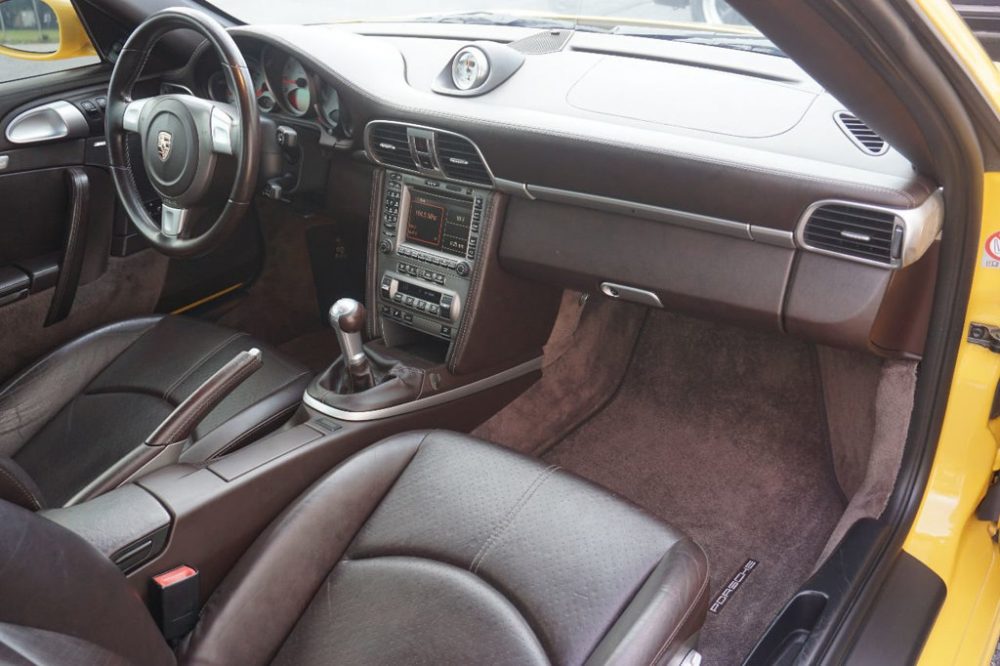 We've long looked to the 996TT when searching for performance value and now that values for those Turbos are on the rise that brings into play the 997TT as a worthwhile option. This is especially the case when looking at the 997.1 Turbos like the one we see here. With an asking price just under $70K you're still getting a good bit of performance for your money and I'd wager this one even is priced a bit high given the mileage. Though as I noted, Speed Yellow doesn't come around often and surely will command a premium from those who have been searching for such a car. Still, you're looking at 480 hp being sent to all four wheels and with a manual transmission I'm sure the drive will elicit plenty of smiles.
This one looks in nice shape. That bright yellow paint shows well and appears to have the sort of pop you expect from an attention-grabbing color. The Cocoa interior never will be my favorite, but for those who desire something a little different this one does look good. There's little apparent wear and everything looks as it should. It looks like a clean, no questions Turbo. You will of course want to ask plenty of questions about its ownership and servicing as well as treating it to a PPI. It sounds like the CarFax report may be the only source of any meaningful service records, but hopefully I'm just misreading the ad. Inquire and find out.
At the end of the day, this is a lot of car for $70K and while you certainly could find yourself a less expensive 997TT and definitely a 996TT I don't know how many you'll find in such a captivating color. For those that don't want to be noticed this isn't the car for you, but if you don't mind turning a few heads this should do it. Assuming you don't pass them by too quickly.
-Rob