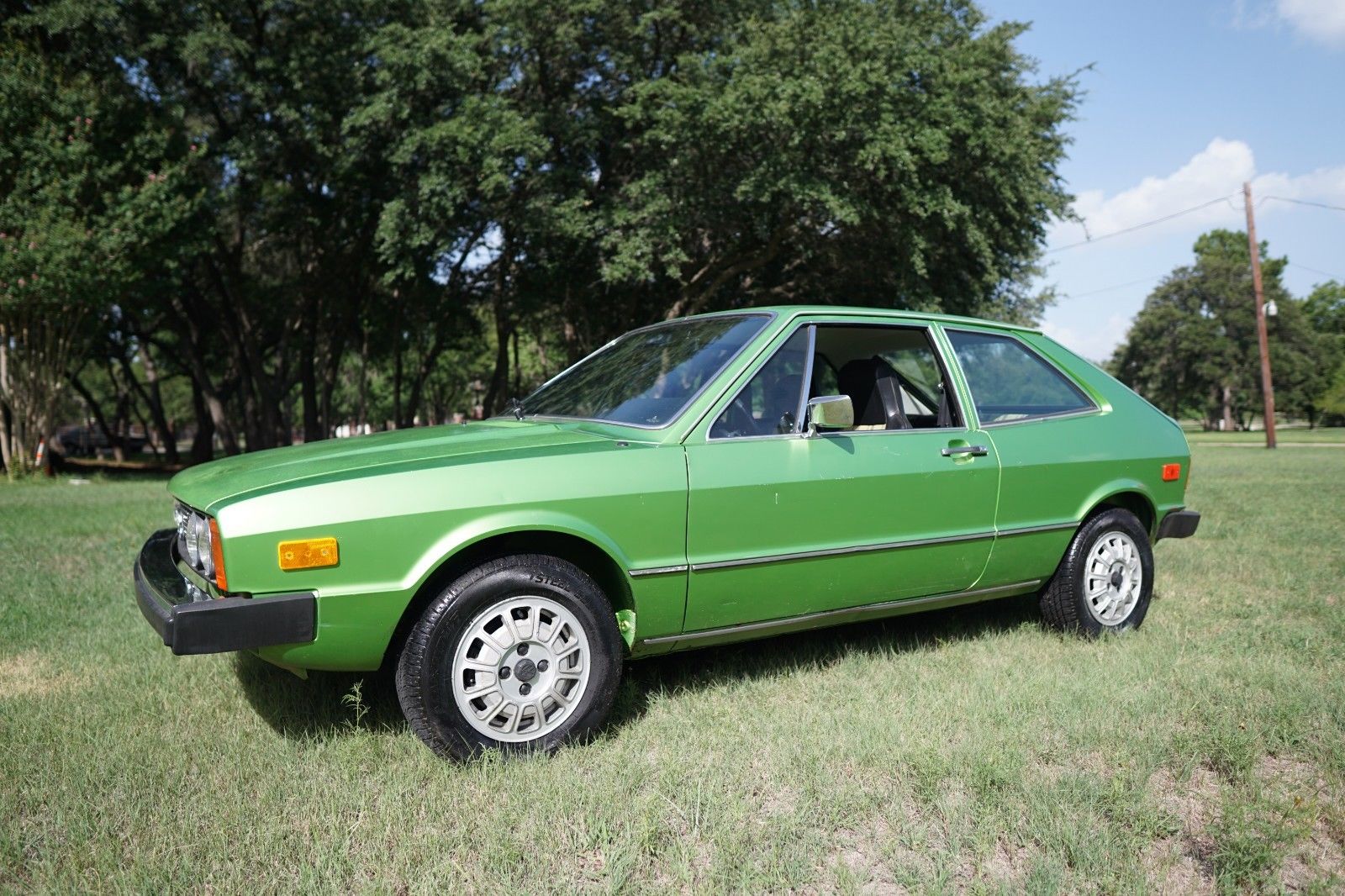 One of our favorite colors over here at GCFSB is Viper Green. Though it's made a resurgence on recent PTS Porsche 911s, for me it really works the best on the clean lines of 1970s models. But few remember that there were actually two Viper Greens in the 1970s. There was the popular pastel tone most associate with the name, but Volkswagen also launched its Scirocco in the 1970s with a metallic version of the color. Code L96N was 'Viper Green Metallic', and it looks equally lovely here on this Type 53 Scirocco as it would when equipped as a Paint To Sample on a 911SC Targa.
But there's much more to love besides just a color here. If Viper Green Metallic wasn't rare enough to see on a infrequently seen first generation Scirocco, this particular one is a low mileage survivor with the color-matched Tartan green interior and appears in nearly original condition: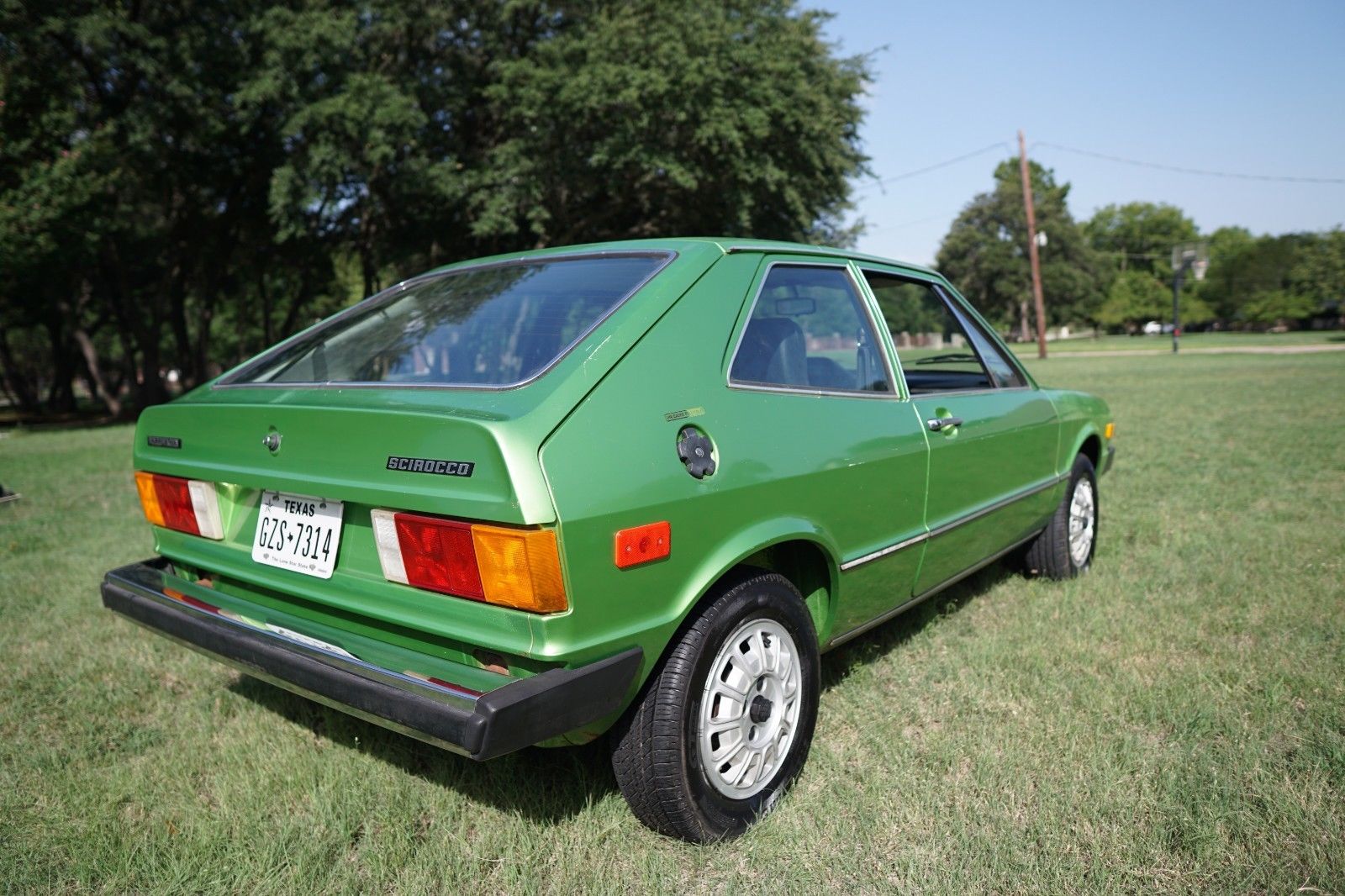 Year: 1976
Model: Scirocco
Engine: 1.6 liter inline-4
Transmission: 4-speed manual
Mileage: 22,353 mi
Price: Reserve Auction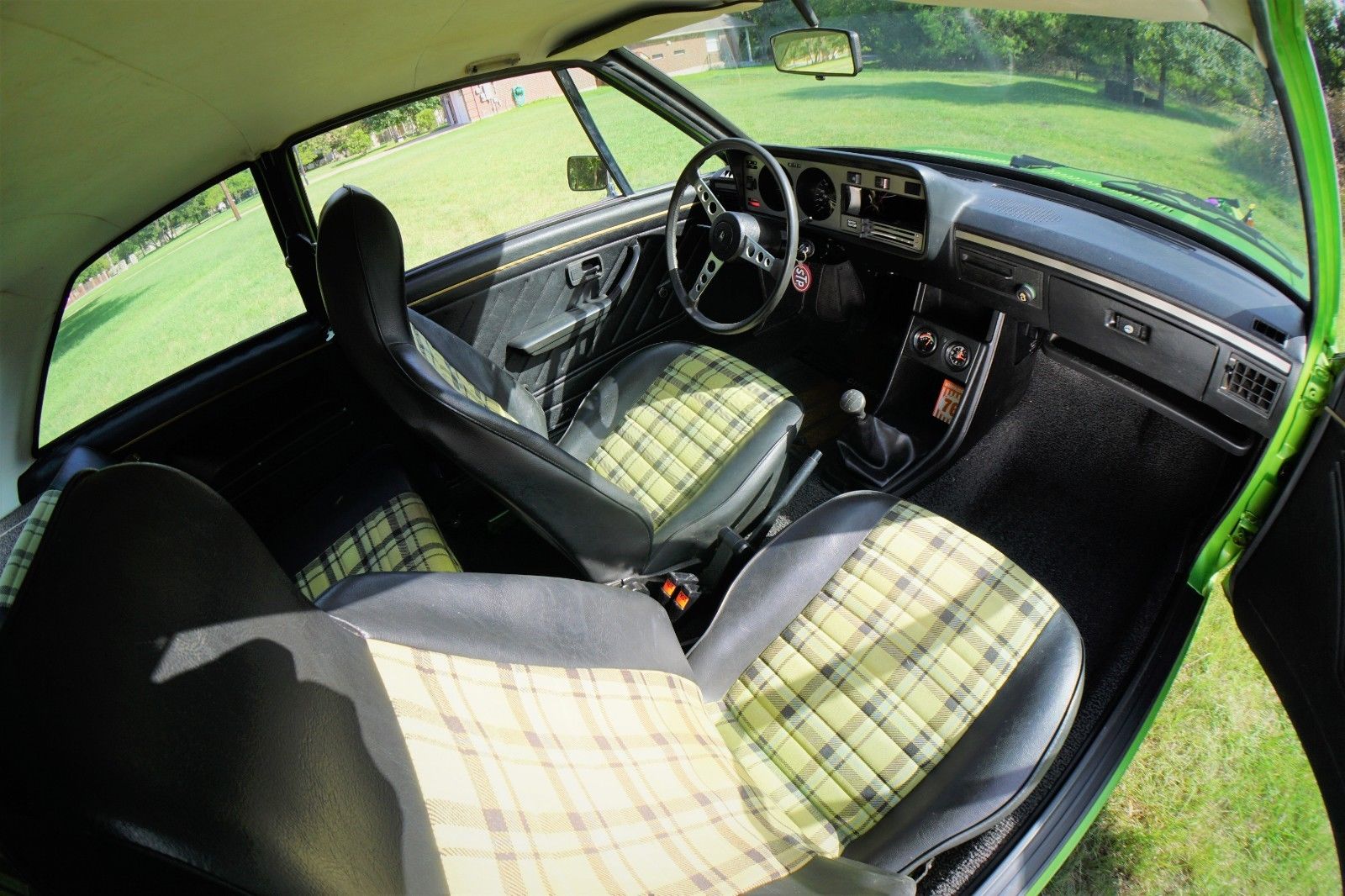 1976 Volkswagen Scirocco Mk 1 Viper Green Metallic, 22,353 original miles

VIDEO:


1976 VW Scirocco

Type 53

Viper Green Metallic

Paint Code: L96N

Manufacture Date: 11/1975

Engine Code: FN 028021

1588 cc(97.0cu in) engine

Carbureted

4 Speed Manual Transmission

5jx13" light alloy wheels

175-70-13 tires

Front Disc brakes

Green Plaid Cloth Interior

94.5" wheel base

155.7" overall length

63.9" width

51.6" height(unloaded)

4.9" ground clearance(loaded)

Turning Circle 31.2'

Top Speed: 102MPH

Acceleration 0-50MPH 7.5sec

Fuel Consumption: 39MPG Highway/25MPG City

This 1976 VW Scirocco is a true survivor car. It has 22,353 Original miles.

It spent the majority of its life in South Dakota before transferring to Texas 4 years ago.

It maintains the original pollution devices as it had in 1976.

This is a truly unmolested VW Scirocco.

Clear Texas Title

New NOS Fuel Pump

New Fuel Line

New Belts

New Fuel tank

New Rear Hatch struts

Dash perfect-no cracks

Original Carpet-beautiful

Rear Hatch Cover-perfect

Known Issues:

Speedometer needle has fallen off the spindle.

Comes with stock new rebuilt Zenith carburetor, new rubber isolator carb to manifold, currently running Weber progressive.

Tears in driver's seat

At some point, the right front fender was repaired and repainted.

Needs outer CV boots.

Front Spoiler needs straightening.

Front seat back releases not working

Has radio cover but no radio.

Original paint showing signs of deterioration on right side of roof, front center of hood.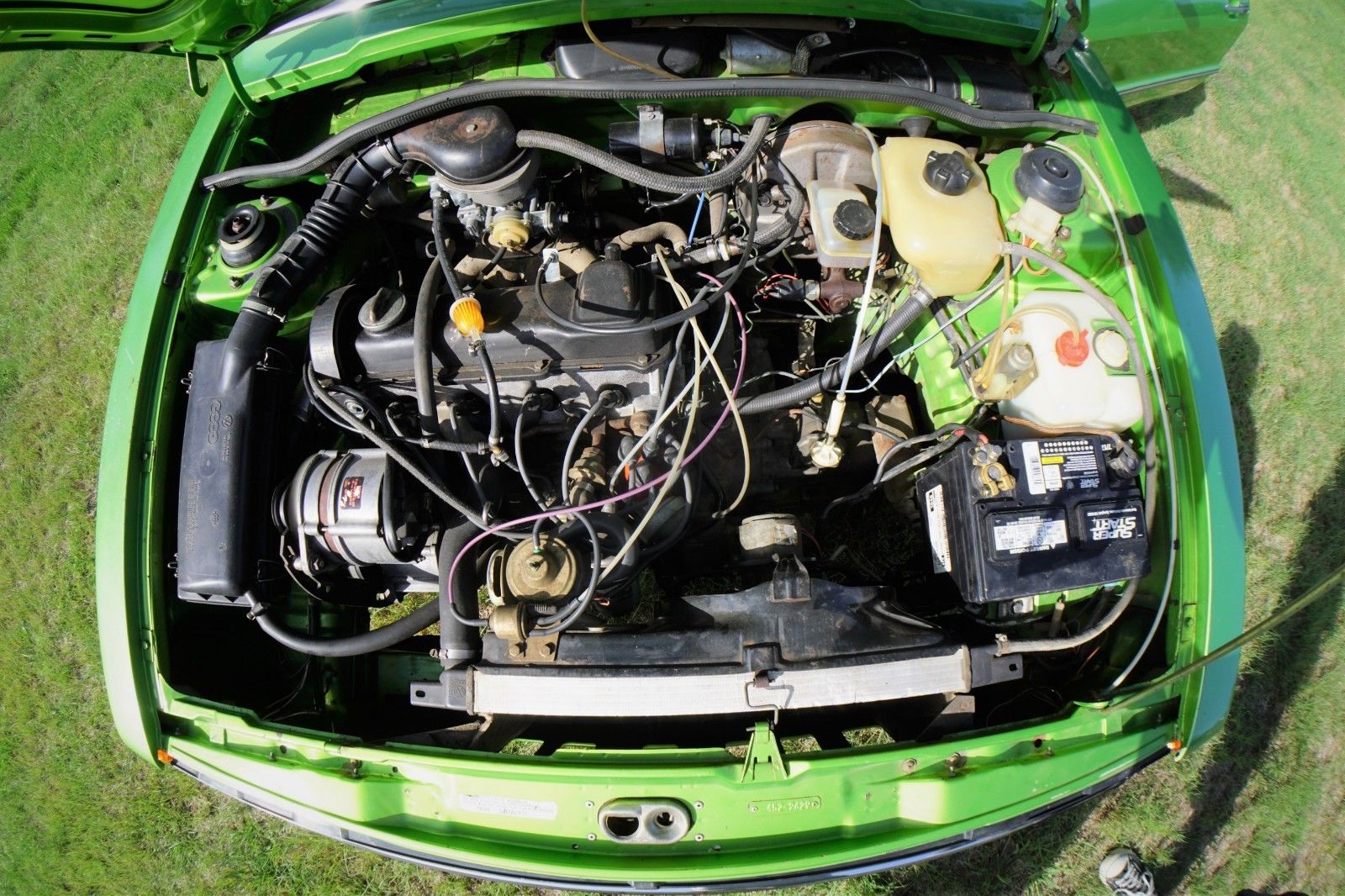 Last October I looked at a restomod '77 and outlined pricing of several Type 53s I had previously looked at. Bids vary wildly on these cars, with the very rare Scirocco S selling in February at only $7,701 but other low-mileage survivors hitting $10,000 more than that amount. This car falls in the middle of those two in terms of condition, but the color combination alone could draw more eyes. It would not surprise me if it doesn't reach reserve; the seller seems to know what they have and if it were mine I'd have placed the reserve above $10,000 based upon prior sales. Regardless of the price, it's lovely to see these Giugiaro lines in such a neat pallet and in survivor condition.
-Carter