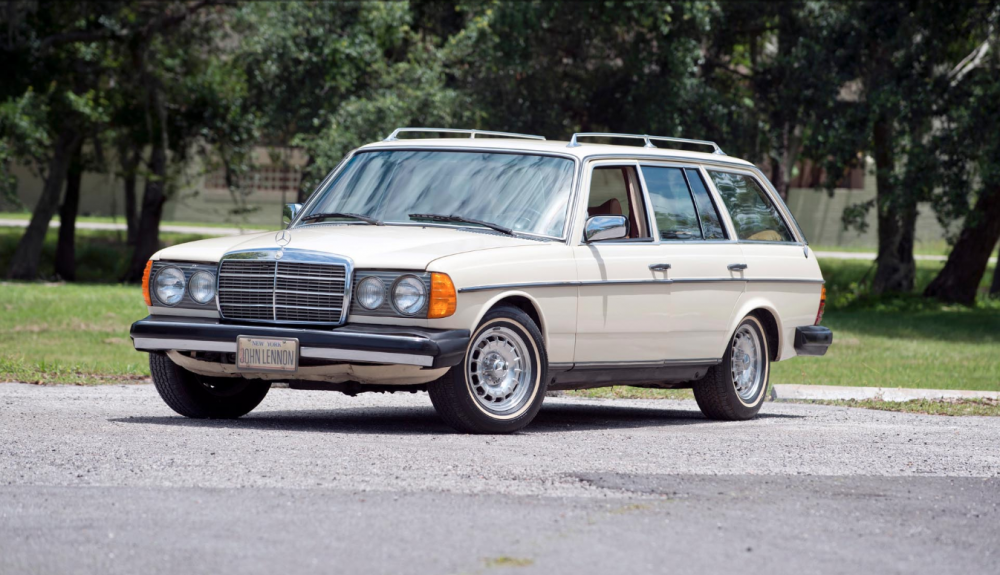 I feature famous owner Mercedes-Benz from time to time with the scale of their "famousness" ranging from Rowan Atkinson, Clark Gable, Bono and even Elvis. Personally, I just don't believe that these names do a lot, or anything, for the values of the cars outside of it being just a cool side note. Maybe with some of the Elvis cars it might move the needle at little, but his star is fading as the years go by and the people who truly remember him are also fading away. Today, I have a car that you could argue is on the A-list when it comes to celebrity cars. This is John Lennon's 1979 300TD. You might remember him as the co-founder of the The Beatles, the most commercially successful band in the history of popular music. His fame was tremendous until the day of his murder on December 8, 1980 and judging by how much media attention he and his family still gets just by throwing his name into Google, is still quite relevant.  You would guess that maybe this car, a car that he owned until his death, is probably going to bring big money, right?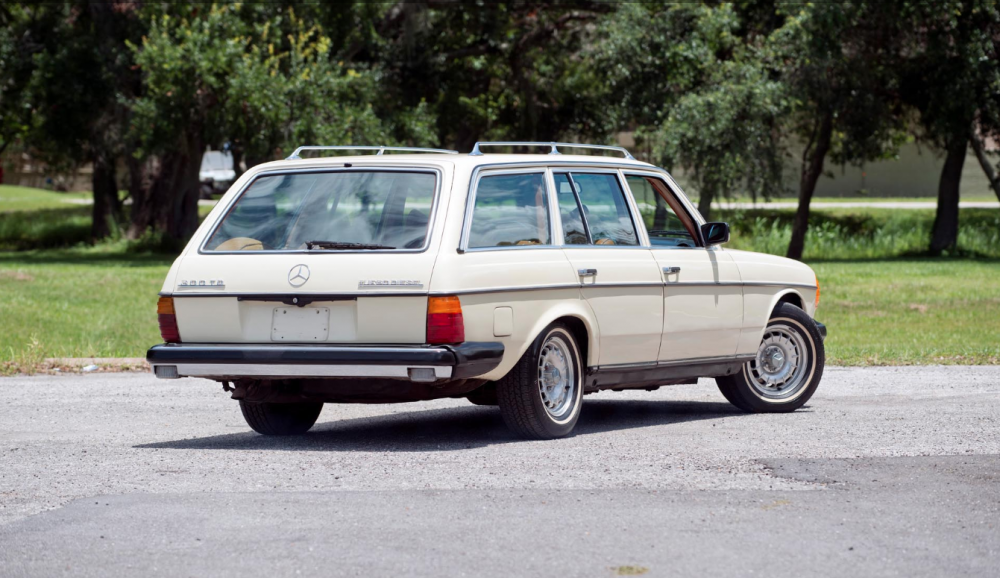 Year: 1979
Model: 300TD
Engine: 3.0 liter inline-5 diesel
Transmission: 4-speed automatic
Mileage: 138,534 mi
Price: No Reserve Auction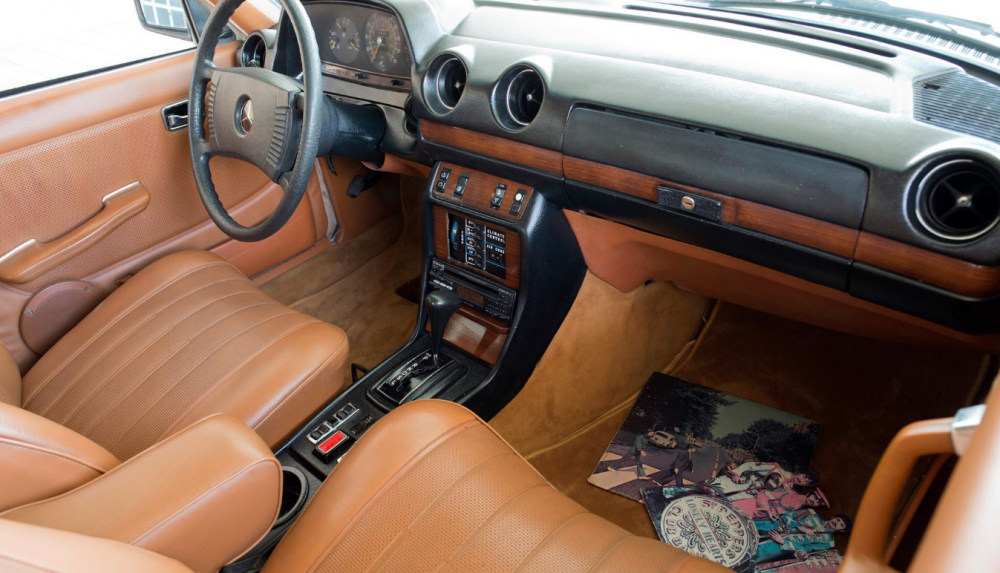 From The Godbey Family Collection
1979 Mercedes-Benz 300TD Estate Wagon
The Auburn Auction

Offered Without Reserve

CHASSIS NO: 12319012003809
• Amazing provenance – the last car used by John Lennon
• Copy of title issued to 'Apple Cor.'
• Located in the garage at The Dakota when John Lennon was killed
• Discussed in book written by John Lennon's Personal Assistant
• Ordered at Yoko Ono's request by John Lennon's Personal Assistant in late 1978

2,998 cc SOHC inline five-cylinder turbodiesel engine, mechanical fuel injection, 77 HP at 4,000 RPM, four-speed automatic transmission, independent suspension, four-wheel hydraulic disc brakes; wheelbase: 2,800 mm (110.24")

Introduced in 1975 for a 1976 model-year sales debut, the new mid-size W123-series cars from Mercedes-Benz succeeded both the W114 and W115 model lines at one stroke. The W123 cars were highly popular and in its many individual models, served as the marque's most important line through 1985. A triumph of evolution rather than revolution, the W123 line was relentlessly developed throughout production and marks perhaps the ultimate expression of Mercedes' renowned quality.

Offered in Coupe, Sedan, and Station Wagon forms, the highly versatile basic W123 design was also available in short- and long-wheelbase chassis form intended for specialized bodywork including ambulances, commercial, and police vehicles. A broad range of gasoline, Diesel, and Turbodiesel engines was rolled out throughout the W123 production and provided strong performance, economy, and flexibility to suit a wide range of buyer needs. Limousine builders naturally gravitated to the basic W123 chassis, but eager to preserve its stellar reputation for quality, Mercedes-Benz produced its own factory-built limousines on the long-wheelbase (3,425 mm or nearly 135 inches) W123 chassis, in both gasoline-powered and five-cylinder diesel-powered 300D versions from September 1977 through late-1985. In 300T Station Wagon form, the W123 series exuded a particularly strong aura of practical elegance. Predictably, these low-profile, yet top-quality vehicles were used by the top business, social, and entertainment-industry luminaries of the era.

This 1979 Mercedes-Benz 300TD Estate Wagon is particularly fascinating and well-documented as the last automobile ever used by musical and cultural icon John Lennon. Ordered at Yoko Ono's request by John Lennon's personal assistant, Fredric Seaman in late 1978. Mr. Seaman, who wrote the book "The Last Days of John Lennon," made several references in this intimate memoir to Mr. Lennon's use of this specific car as his personal transportation and to move his equipment and transport his guitars to the recording studios including The Hit Factory and The Record Plant. Even the master tapes of his last album, "Double Fantasy," were loaded and taken to The Record Plant from The Hit Factory in this 300TD. When John Lennon was shockingly murdered on the night of December 8, 1980 at the Dakota, where he and his family resided, this 300TD was parked in the building's garage.

In addition to Fredric Seaman's book, this Mercedes-Benz 300TD Estate Wagon is documented with a copy of the original Data Card supplied by Mercedes-Benz Classic Center. It was put on display at the Legends Museum in Nashville. The car remained on display there until 1997, when it went to a classic car museum in Toronto, Canada. This vehicle was also the subject of the History Channel's "'Lost and Found" show (Episode 53, aired December 18, 2000). Displayed at the Sarasota Classic Car Museum since 2005, it benefits from an older repaint with upgraded wheels, remains in remarkably good condition, and is reported by the consignor to drive well. As offered, this outstanding find is an exciting piece of musical, social and automotive history.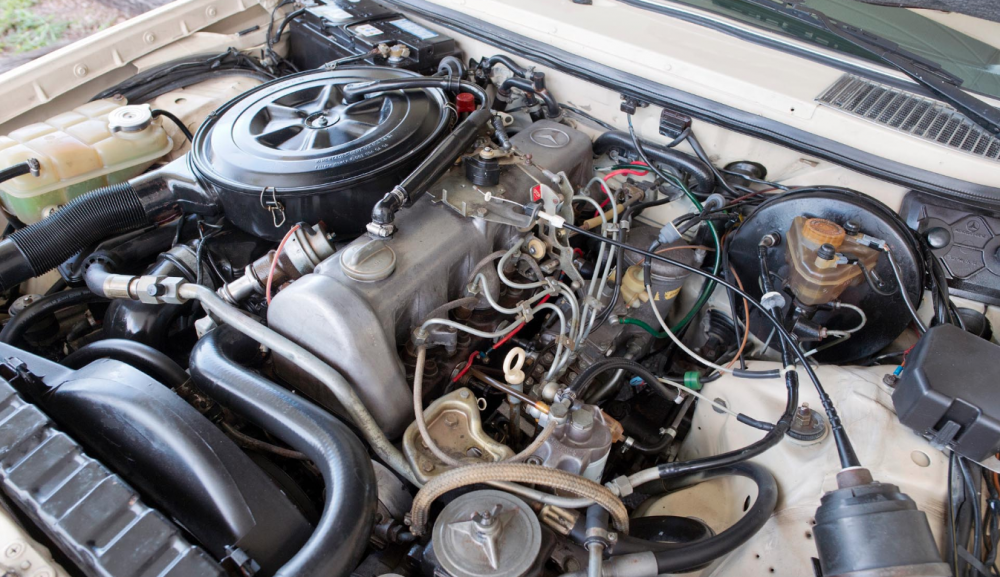 Here is the thing about this car: it is extremely average. The lower front air dam is all smashed in, the suspension seems to be sitting too low, the interior is filthy, the wood is cracking, it has a bunch of aftermarket speakers in it and there is some non-factory bits under the hood. The car was only about two years old when Lennon was killed so at the time of his death, it was probably still really nice. If you planned on banking it as some kind of collector car, why would you let it fall into this condition? It isn't like Lennon's or The Beatles fame fell off the map between December 1980 and now, so if you knew this was his car, don't smash it into things. I find it hard to believe that the auction house couldn't be bothered to vacuum the carpets before photographing this car either if they are banking on it bringing big money. I highly doubt that is original John Lennon debris on the floor mat.
In terms of value, I see a problem with a car like this. You have two types of people interested in this car: Mercedes fans and John Lennon/Beatles fans. They probably don't overlap all that much. The Mercedes fan (myself) sees this as an average 300TD. The Lennon/Beatles fan sees this as just one giant piece of personal memorabilia that they can actually show off to the world and not just hang in the basement or office. Does the Lennon/Beatles fan value this more than the Mercedes fan? Most certainly. Which is why that the auction house cares less about the condition this car is in. They are banking on a Baby Boomer with a bunch of money who still loves Lennon to want to bring this thing home and cruise around listing to a bunch of Lennon deep cuts reliving the glory days. How much will this car go for? I have no idea. I don't follow the Lennon/Beatles memorabilia market but I am interested to see where it ends. Myself? I'll let this one be.
– Andrew