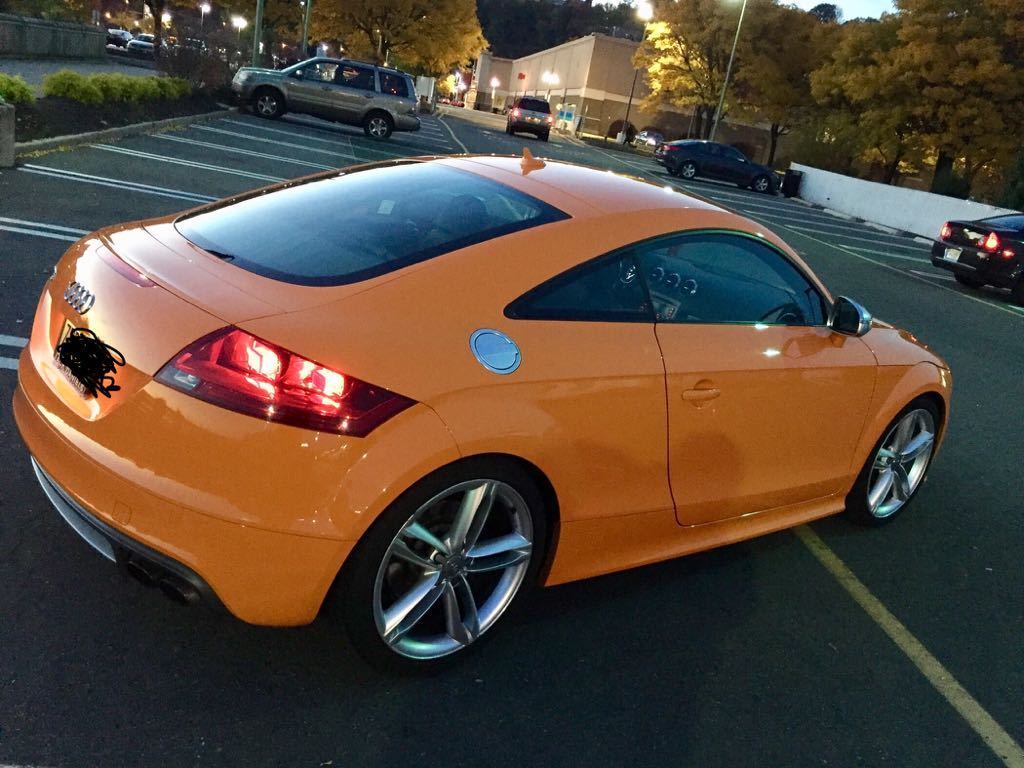 Recently I've written up a string of BMW 135is. A great car and likely future collector, the turbocharged E8x packs a mean punch and stands apart from the crowd, yet is just luxurious enough to make you feel quite special even when the throttle isn't on the floor. But the BMW wasn't without competition in the marketplace back in 2009. That competition emerged in the form of the new TTS package. Now, while Audi had made some pretty quick TTs up to that point, none had ever really been considered on par as a driver's car with what typically emerged from Munich. But the new TTS shifted the balance of performance towards Ingolstadt: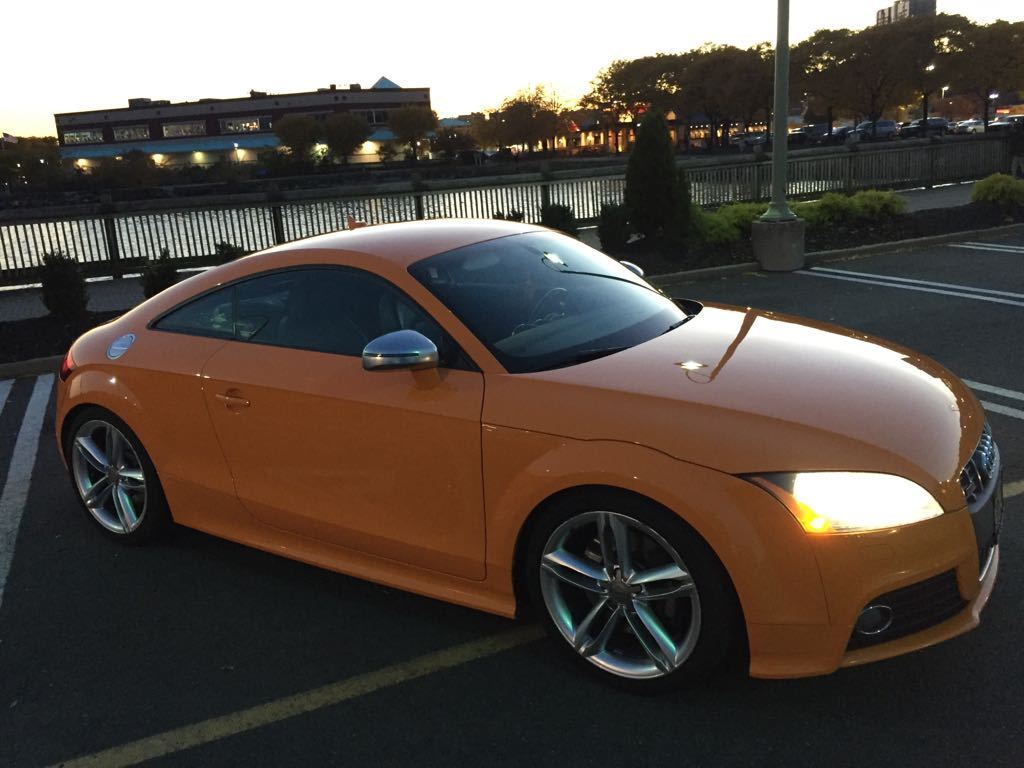 Year: 2009
Model: TTS Coupe
VIN: TRUUF38J591020143
Engine: 2.0 liter turbocharged inline-4
Transmission: 6-speed dual-clutch DSG automatic
Mileage: 75,783 mi
Price: $16,500 Buy It Now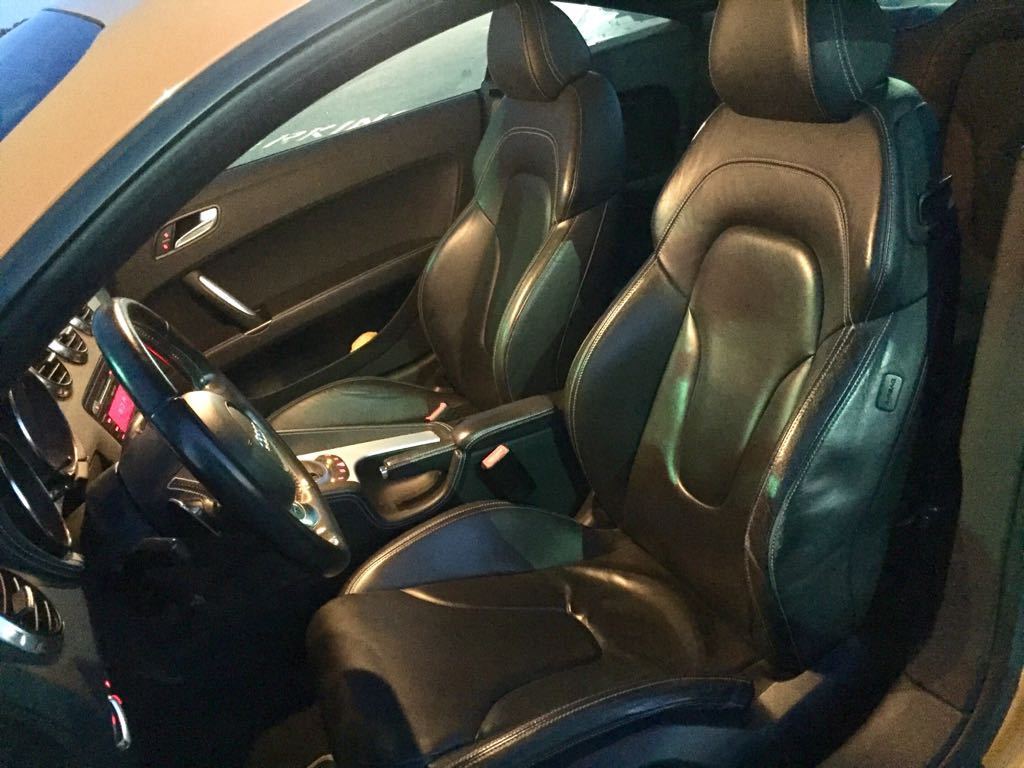 Excellent condition per Audi dealership, no accidents, all highway mileage, garage kept, pet and smoke free, purchased from Audi dealership in 2010, fully owned, single owner, no finance payments remaining, 2 brand new Pirelli tires (1 month old)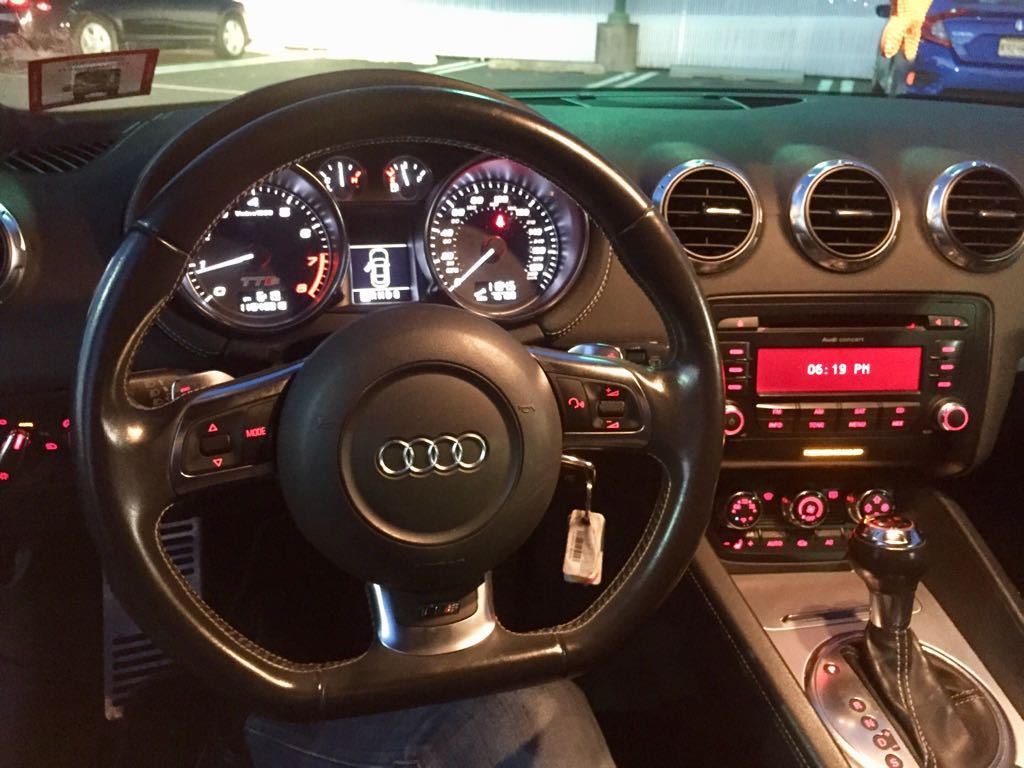 Although the TTS only packed 265 horsepower 258 lb.ft of torque into its engine bay thanks to the TSFI 2.0 inline-4 (both numbers far short of BMW's N54), it made good use of them by mating the engine to the DSG dual-clutch box and driving all four wheels. Audi also utilized extensive aluminum in the 8J's structure – some 65% of the Coupe – to keep the weight down, though packed to the gills with technology the TTS was still well over 3,000 lbs. And it was that technology which helped to differentiate the 8J and the E8x – Audi's excellent MMI system, magnetic damper control, enough computing power to make it to the moon and back. It all translated into a 4.9 second 0-60 time – more than enough to hang with the N54 – and thanks to massive tires Road and Track found out that the TTS out-cornered the 135i, too. In fact, despite a $13,000 gulf in their price tags, R&T rated the more expensive Audi the better choice overall.
Does the same hold true today? Well, this 3F3F Solar Orange TTS is certainly eye-catching and relatively hard to find as alluded by the seller. Condition appears to be pretty good overall, but little is disclosed and the dark lit photos don't do justice. Mileage is below average, and at $16,500, this car is priced right about equally with similar condition/mileage E82s. Like the 135i, there are plenty of go-faster mods for the Audi. And while the 135i seems like a throwback to the greatness of the brand, the TTS still looks futuristic and slick throughout despite being a decade old. Not many cars can say that. The Audi wasn't the choice for me for a multitude of reasons (its resemblance to a late-model Mitsubishi Eclipse, for example, has ruined it for me), but if you're looking for Porsche performance in a more practical package, it shouldn't be completely overlooked.
-Carter