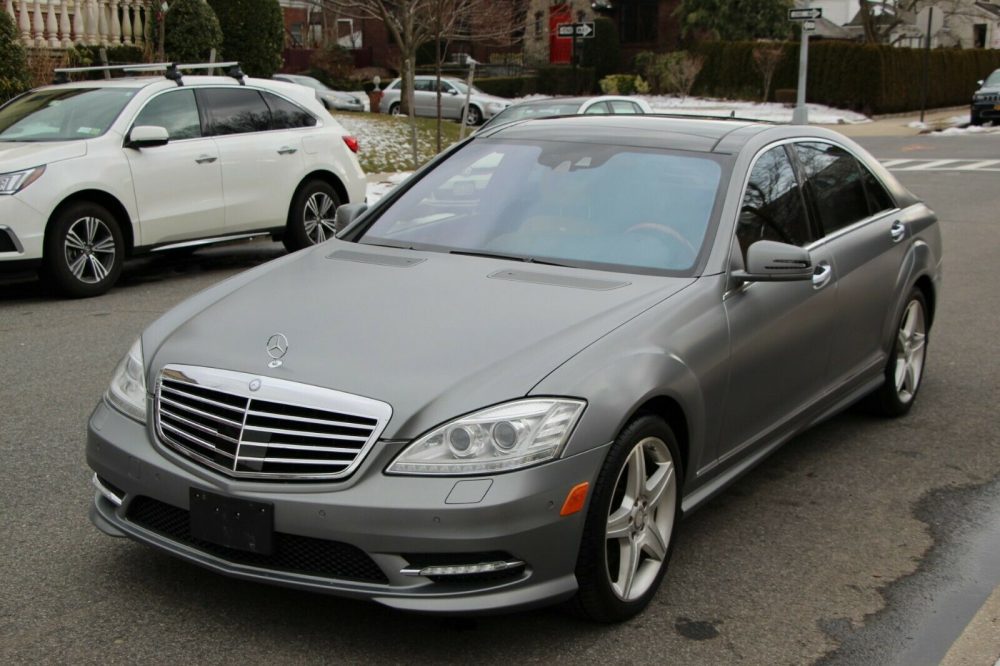 As fun and quirky as my two daily drivers, a 1980 Mercedes-Benz 300SD and 1983 Mercedes-Benz 240D, are to have, they are borderline miserable to drive in the northeast during the winter months. Since I don't own a four car garage, they sit in the driveway 99% of the time while my W210 E55 AMG sits under a cover in my garage with empty boxes piled on top of it. As a result, it is always a surprise to see if the locks or door handles are frozen when I walk outside in the morning. From there, the 240D is pretty good about starting in any temperature but the 300SD isn't having it unless the coolant heater has been plugged in for a while despite me just replacing the glow plugs a few months ago. Once I do get one of them fired up, really hot heat is a pipe dream in the 240D while it's a crap shoot in the W116 because of the god forsaken Chrysler servo system. Compare all this to a normal car that you simply press a button on a key fob, put it in gear and drive away in total comfort. This all has me dreaming about a more modern daily driver and when you comes to dreams, you know what they say, dream big.
This 2010 S550 4Matic up for sale in Brooklyn might be one of the nicest W221s outside of any S600 or AMG variety. Painted in Designo Magno Platinum Matte Finish on the outside, the inside is even better with Designo Sand Leather seats with Oak Grain Designo Natural Matte wood sprinkled about. Add in some other neat options like the rear seat entertainment package and you have a really loaded up S-Class. But even with the depreciation at around 25% of its original cost, is it worth it?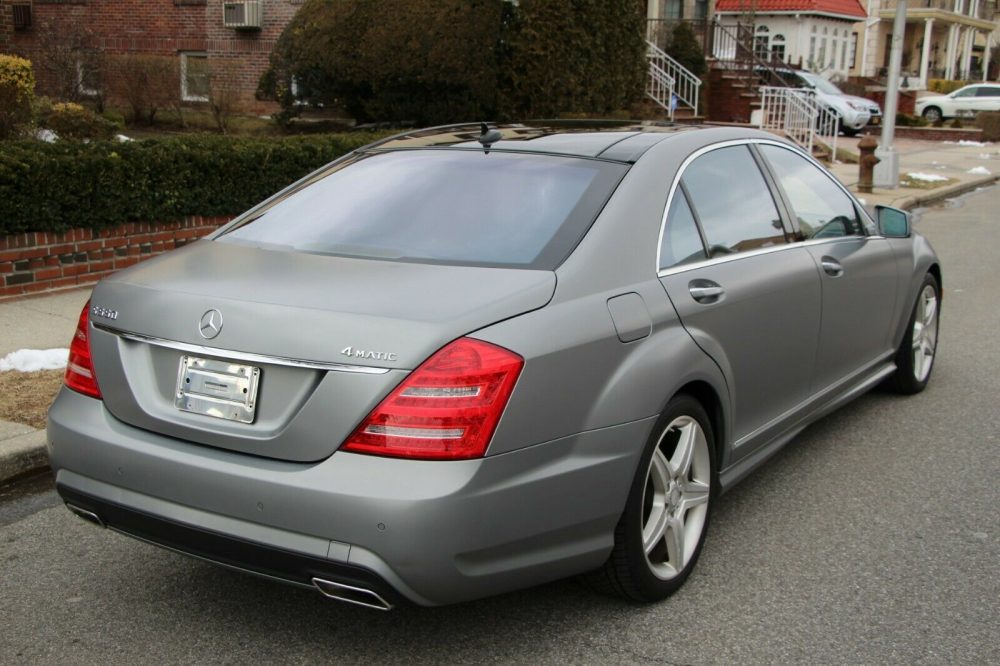 Year: 2010
Model: S550 4Matic
VIN: WDDNG8GB5AA348952
Engine: 5.4 liter V8
Transmission: 7-speed automatic
Mileage: 58,100 mi
Price: $31,900 Buy It Now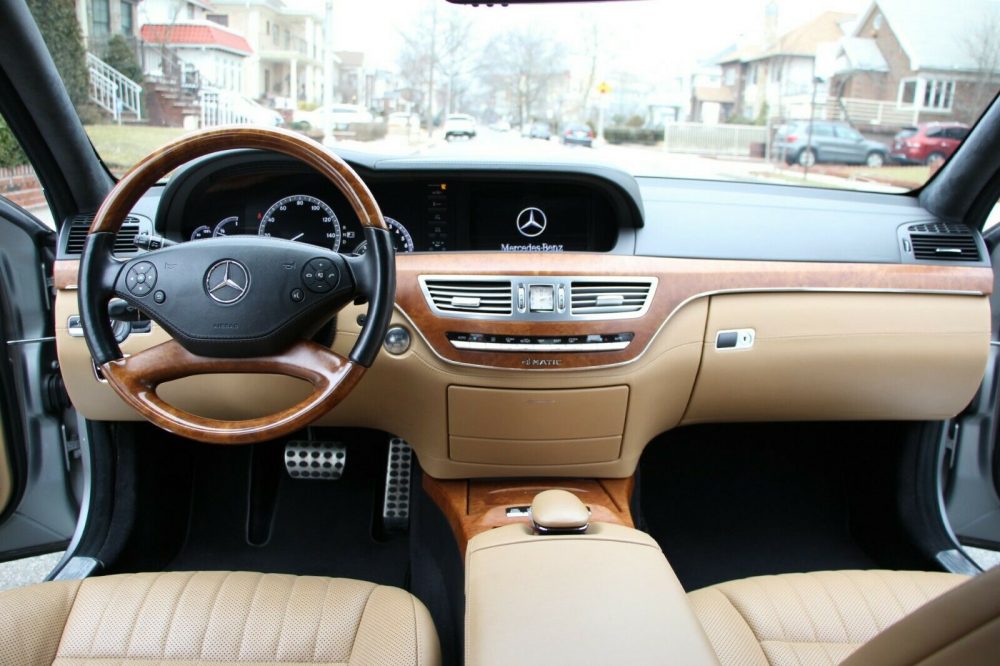 "WOW ! LOOK AT THIS SUPER RARE SPECIAL ORDERED S-CLASS BENZ !!!GORGEOUS 2010 MERCEDES S550 4MATIK SPORT WITH 58100 ORIGINAL MILES. AMAZING, NEVER FIND ON THESE BODY DESIGNO MAGNO PLATIN MATTE COLOR (FACTORY !!!) OVER DESIGNO BROWN PREMIUM NAPPA LEATHER INTERIOR, THIS ELEGANT UNIQUE BENZ HAS EVERY POSSIBLE IN 2010 OPTION, OVER $125K STICKER : DESIGNO PKG, SPORT AMG PKG, PREMIUM 3 PKG, REAR SEAT DVD ENTERTAINMENT SYSTEM, REAR SEAT PKG, PANORAMIC ROOF, KEYLESS GO, NIGHT VISION, DISTRONIC PKG, BACKUP CAMERA, PARK DISTANCE CONTROL, HEATED STEERING WHEEL, BLUETOOTH, XENON LIGHTS. THIS BEAUTIFUL BEAST IS IN UNBELIEVABLE IMMACULATE CONDITION, DRIVES ABSOLUTELY BRAND NEW, HAS NO ANY ISSUES. CLEAN CARFAX REPORT, PERFECT HIGH SCORE AUTOCHECK. WE FINANCE. ANY CREDIT. WE DO TRADES. WARRANTY. WE SHIP ALL OVER 50 STATES AND WORLDWIDE PORTS. (917)495-7772 VICK"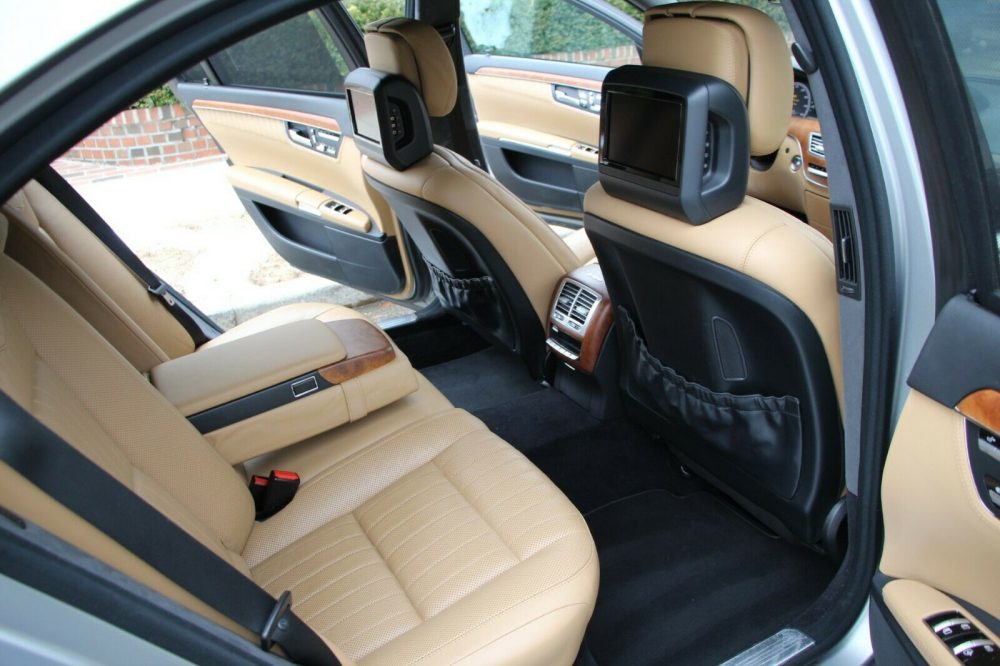 Kind of hard to believe that the W221 is now 12 years-old and honestly it still looks fresh enough to pass as a newer model — until you look at a W222, of course. Outside of the semi-autonomous stuff, these later W221s can still hold their own when it comes to tech. Unlike most of the other cars in the Mercedes lineup from this time, these don't look all that dated at all. I suppose that should be expected when you spend over $125,000 on a car, but imagine being a person who signed up for a new W220 back in the early 2000s only to find out it was a major disappointment in almost every way. Thankfully, the W221 has held up pretty well so far, outside of the defective M273 in the 2007 cars, and only suffer from a few things that could end up eating you. As for this car itself, I think the photos do most of the talking. I can't find any faults with it from what I can see but maybe I am just swept up by its uniqueness and my want for a massage while gripping my fingers on all that wood on the steering wheel.
This car is priced at a little under $32,000 and I have to admit, is high for a 2011 S550. Most cars from this year and similar mileage are listed in the mid-20s, but you can probably guess they aren't optioned like this one. The real question is where is the floor on this car? We've seen the W221 hit around the mid-teens, so is it worth risking another $15,000 in depreciation in another few years? I think it is possible. No one really values modern-era S-Classes unless it is something really special, not just a nice interior and fancy paint. So as much as I want something like this, maybe in a couple of years. I might be able to save myself $10,000.
– Andrew