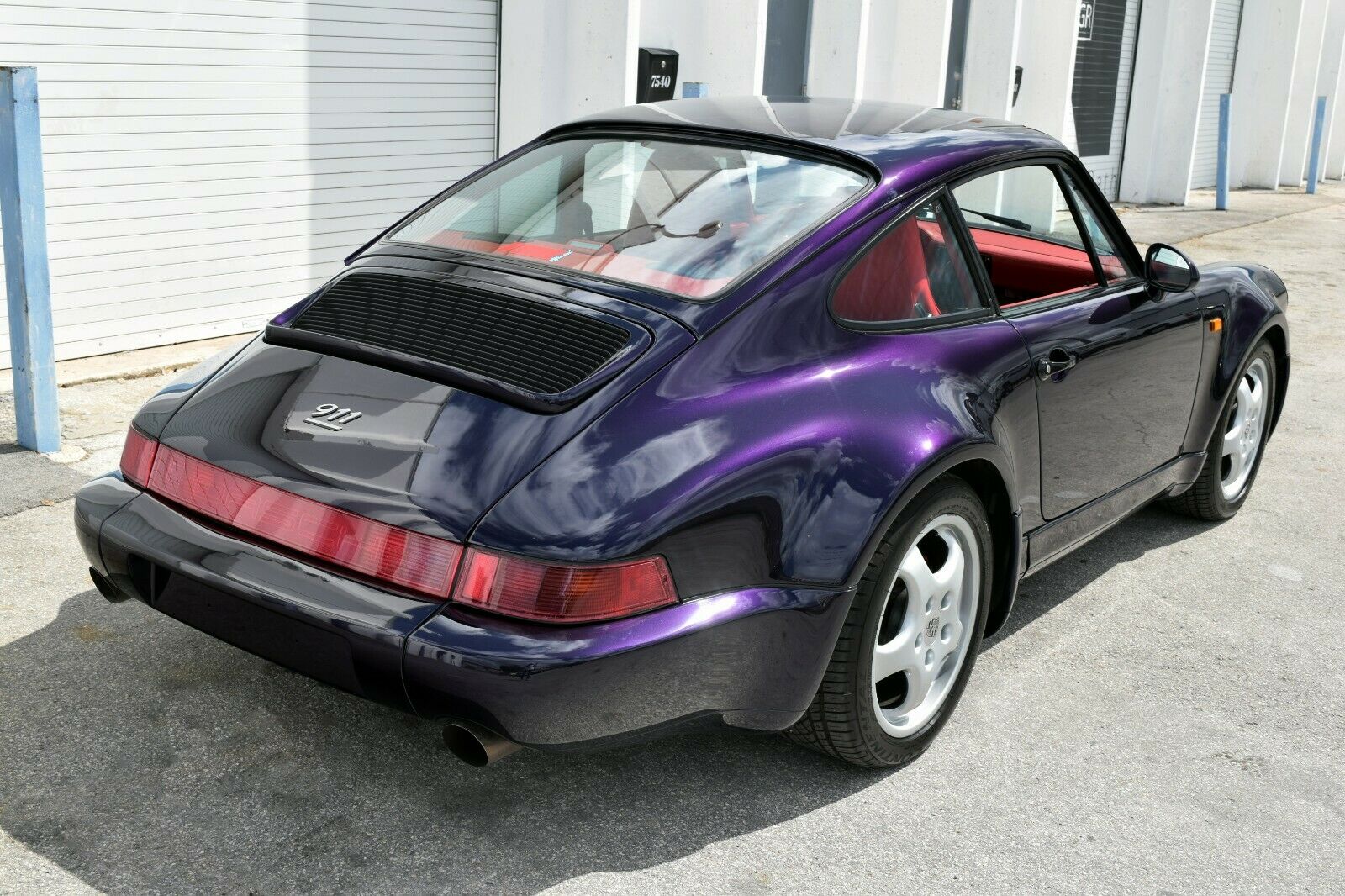 On to another special edition of the Porsche 911, but this is one of the few not marketed directly at U.S. customers. We recently saw the 50th Anniversary Edition 911, but it's far from the first time Porsche has produced a model to commemorate production birthdays. In 1993, Europeans were treated the 30th Anniversary model. Dubbed the '30 Jahre 911′ by the factory but popularly known as the 'Jubilee' or 'Jubi' model, a basic 964 Carrera 4 was fit with Turbo flares and wheels, special colors and special interiors. Sound familiar?
Code M096 was selected for a planned 911 examples, but only 896 have been accounted for – the vast majority of which were originally sold in Germany. The Jubilee was available in several different exterior colors; Polar Silver Metallic wasn't surprising to see as an option, but most Jubilees were Viola Metallic as seen here. Titanium details such as the shift knob topper and parcel shelf numbered badges helped to further distinguish the cars. Inside over 80% received Rubicon Gray interiors, the rest had Black. Of course, if you're looking at the same picture I am above, you'll note this '93 has a red interior. So what gives?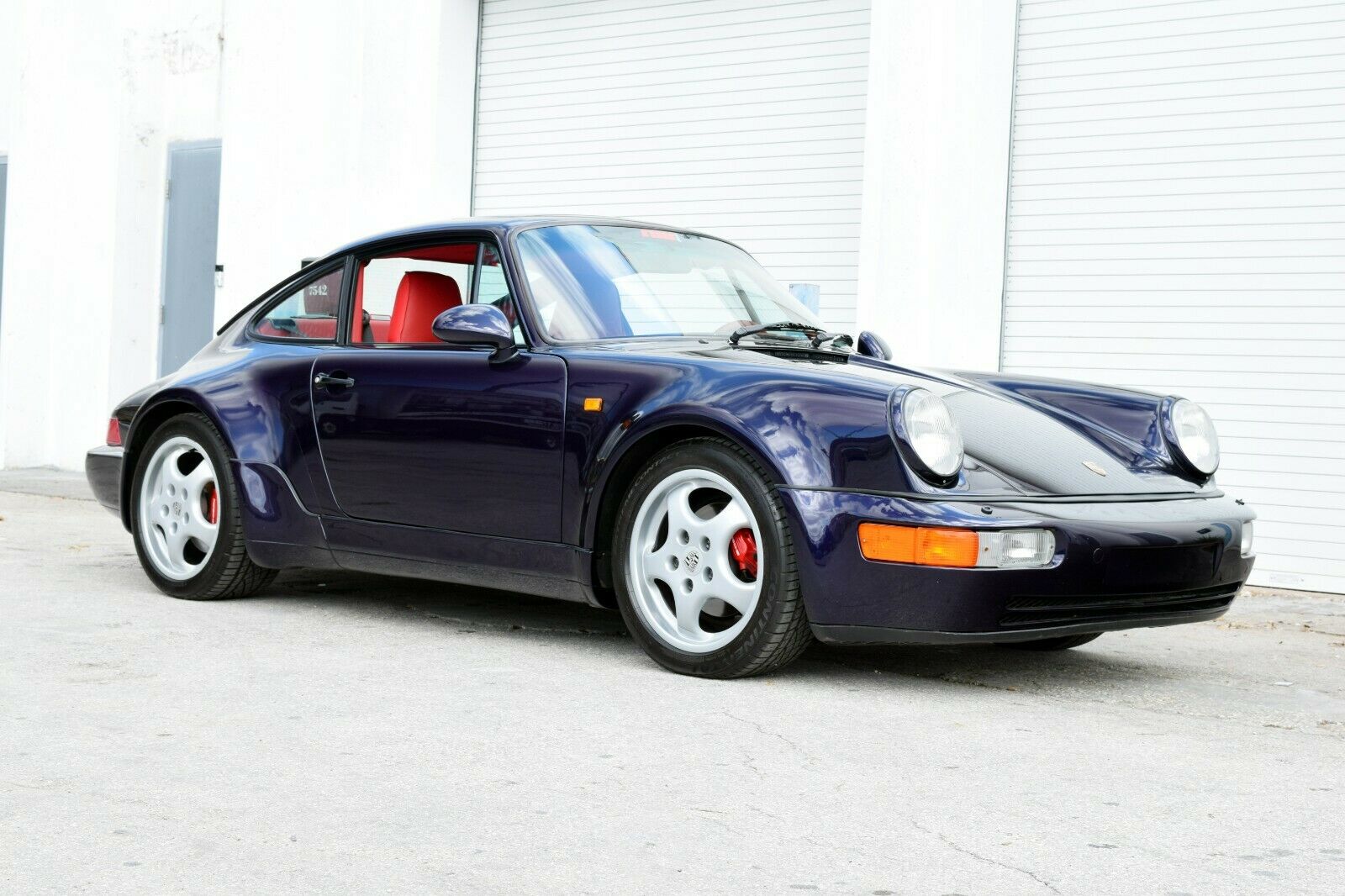 Year: 1993
Model: 911 Carrera 4 30 Jahre 911 Edition (Tribute)
VIN: WP0ZZZ96ZNS404088
Engine: 3.6 liter flat-6
Transmission: 5-speed manual
Mileage: 54,056 mi
Price: $98,900 Buy It Now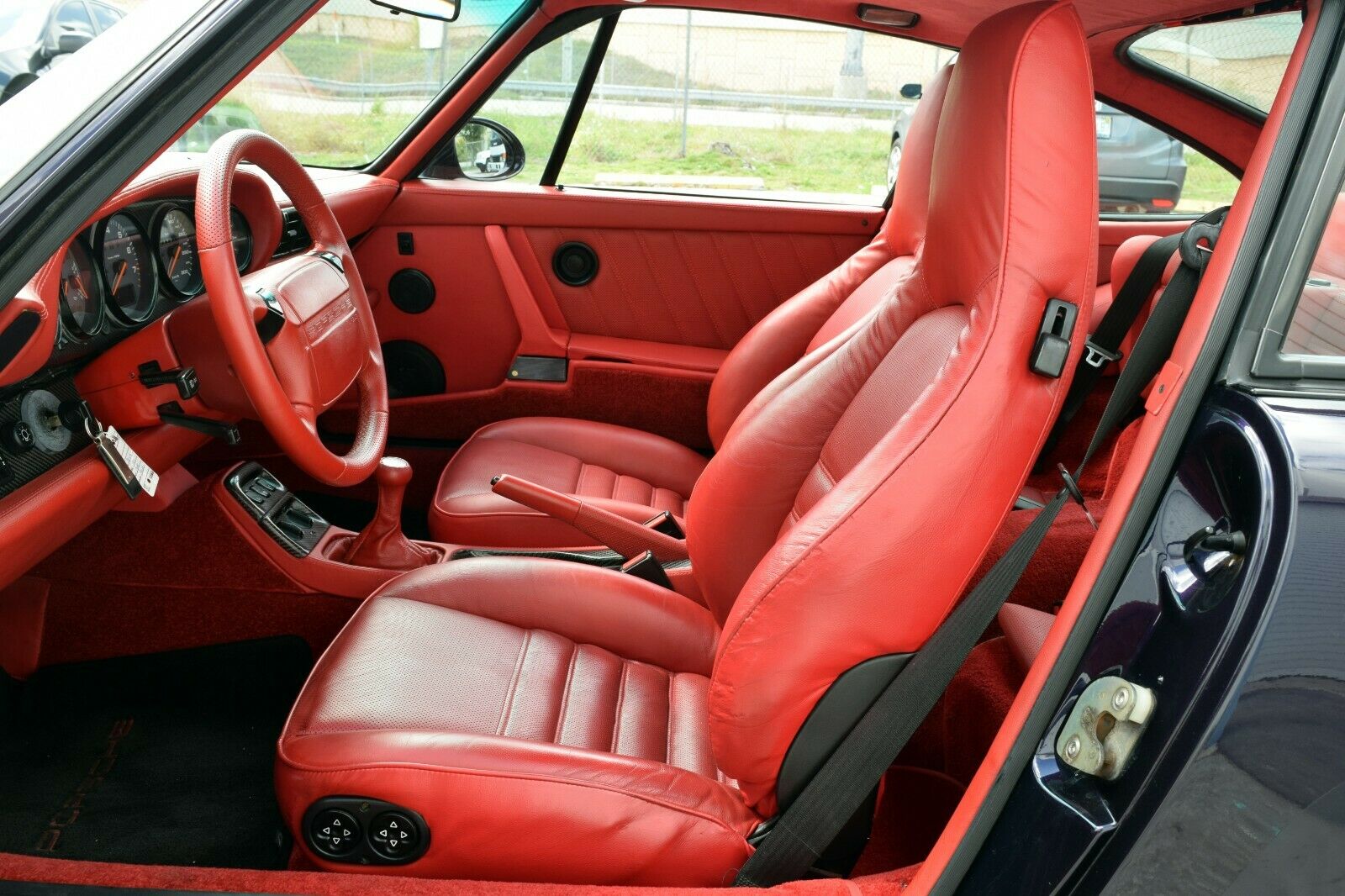 1993 Carrera 4 Turbo Look, 30th Anniversary Jubilee #219 possibly a tribute

Porsche launched a limited edition to celebrate the 30th anniversary of the type 911 in 1993. 911 units of this limited-edition cars were made, most of them in this color Viola Metallic color.

This "Jubi" follows the limited edition's queues very closely including the commemorative plaque on the rear shelf with the number 219 of the limited series, correct meteor faced gauges,

The full leather red interior with sports seats is in amazing condition and matches very nicely with the rich violet metallic exterior. This car has been sold previously as a non tribute at a cost of $150k 5 years ago. We believe it to be a tribute but done to quality where you can not tell.

This low mile C4 Wide body is highlighted by:

– Wide body C4 Turbo look

– Viola Metallic Exterior / Red interior Sport Seats

– Jubilee specific graphite instrument backgrounds

– Alcantara headliner and sun visors in red

– Jubilee #219 commemorative plaque

– Carbon fiber interior kit

– Clean Carfax

– Cup Wheels

– Manual G 50

VIN WP0ZZZ96ZNS404088

Serious inquiries Call/text 305-443-7626 Bernard or 305-527-6867 Eddie

Follow us on Instagram for live updates!

@rmcmiami

We also speak Deutsch and Español
Can Ship (Insured) Anywhere Worldwide if Needed.
Located in Miami, Florida 33126
Financing Available with Approved Credit
Trades Always Welcomed (UP or DOWN)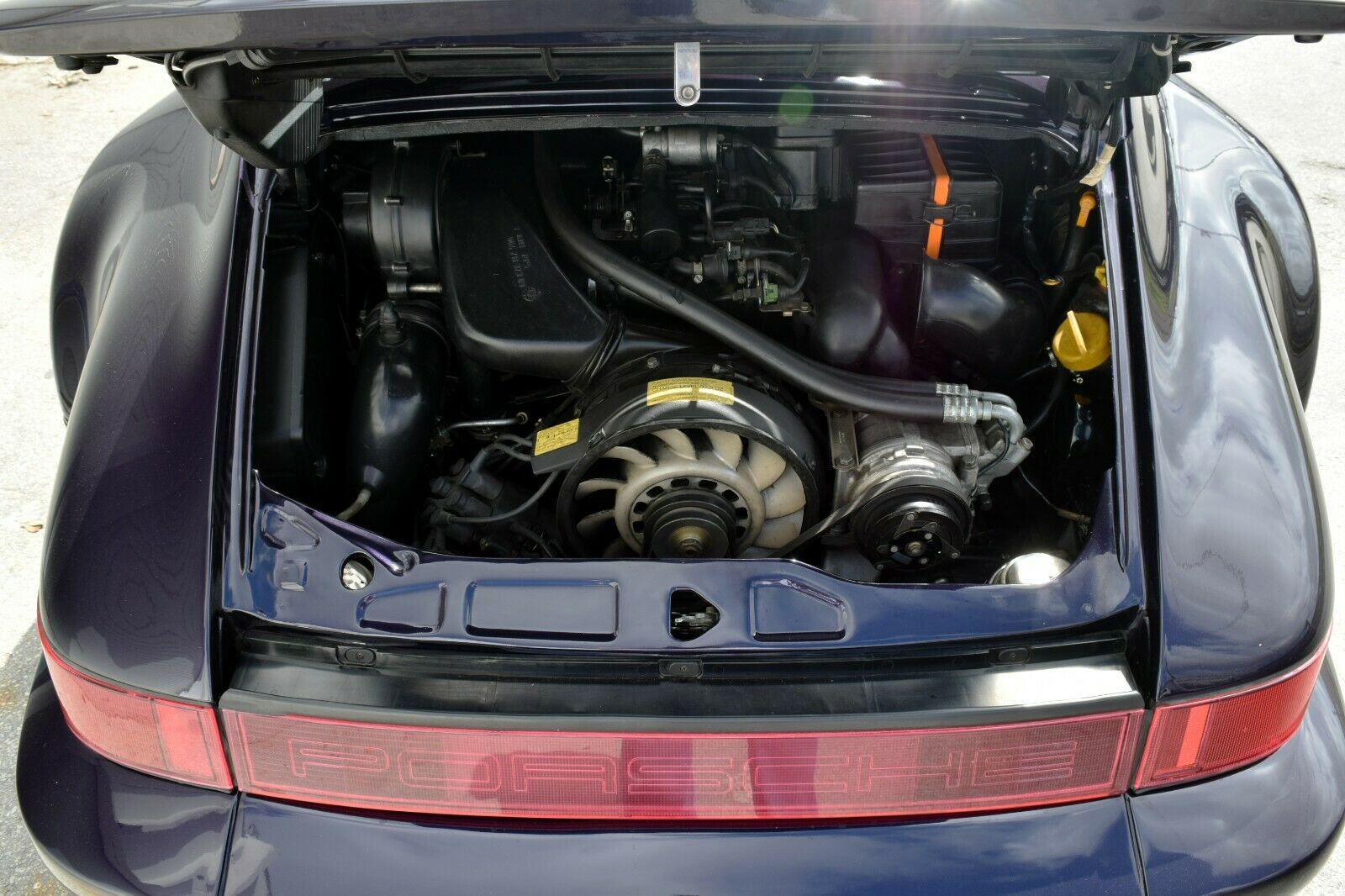 Someone went through a lot of trouble to make this car appear as though it's one of the Jubilees. Even more convienent, the number chosen for this 'tribute' is 219 – missing from the current and quite extensive registry of these models. I was able to find that this VIN is listed as shipped from Nova Scotia to California in 2014 (and, listed as a '94). However, the VIN's listed 10th digit is "N", which corresponds to a '92. If that chassis number is correct, there's no way this could be a Jubilee. It would go a long way to have a documented COA from Porsche.
The 964 Jubi IG page has extensive information on the model and is a great resource. Key to defining if this car really is a 30 Jahre 911 example would be the code M096 (which is not disclosed). Further key elements pointed towards a build rather than a factory unit are the lack of the woven 911 details on the rear seats. Another detail is the carbon dash, which as far as I can tell was not an option for this car. You could get additional leather covered items, but I don't find references to carbon inlays. This car presents as both very impressive and very special, but it also does appear to be not correct.
Other Jubilees have sold in the $140,000 range fairly recently. This one is marketed much lower at $98,900, but of course you need to factor in that it's most likely "just" a Turbo-look 964 C4 in a neat (but, potentially non-original) color combination. Since only a few hundred C4 widebodies officially were imported, you're still in quite rare company – this ad for a '94 C4 Turbo-look claims only 267 were sold in the U.S.. Comparing the two, the Midnight Blue example has a repaint but seems better documented than the Euro 'Jubilee'. Yet almost certainly the Jubilee-look would attract more attention – and, it's cheaper. Still, if numbers-matching is your thing this almost certainly isn't your car as impressive as it may seem.
-Carter