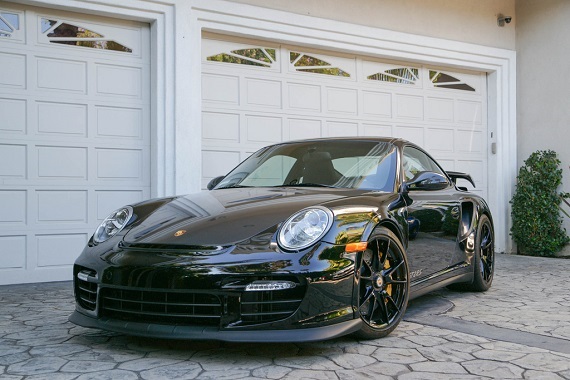 Last week, in my feature of a 911 GT2, I mentioned off hand that from its inception the GT2 has been the ultimate 911 – right up until the release of the GT2 RS, a car that took all of the insanity of the GT2 and decided it was not insane enough. Lo and behold, I then came across one such beast up for sale. Here we have a triple Black 2011 Porsche 911 GT2 RS, located in California, with 5,781 miles on it. Weighing not much more than 3000 lbs and with power raised to 620 hp along with 516 lb-ft of torque the GT2 RS rivals any supercar and even dips its toes into hypercar territory. Yet it remains a functional machine that, while not an everyday cruiser, still doesn't require its owners to suffer quite as many sacrifices to comfort and usability as certain Italian rivals might necessitate. It is one of the quickest cars Porsche has ever produced and, look at that, it also has a good 'ol trusty 6-speed manual transmission, a reality that surely we will not see in future iterations of the GT2 (assuming one actually comes to pass).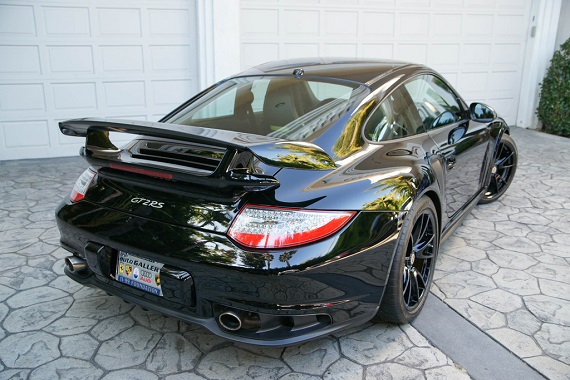 Year: 2011
Model: 911 GT2 RS
Engine: 3.6 liter twin-turbocharged flat-6
Transmission: 6-speed manual
Mileage: 5,781 mi
Price: $355,000 Buy It Now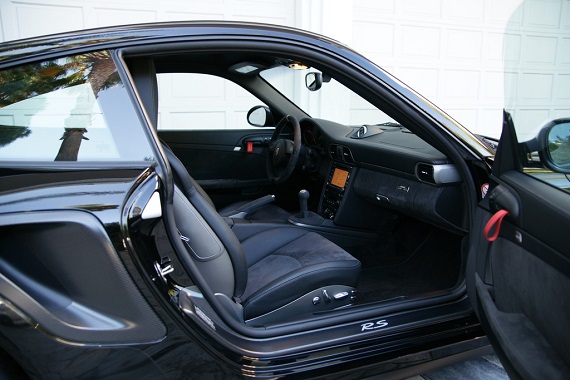 2011 911 GT2 RS: 3.6L Twin-Turbo 620HP. Only 500 built worldwide! Fastest time for a Porsche 911 on the famous Nurburgring. Extremely rare collector's car! Vehicle has had a previous owner, making me the second owner of the vehicle with 5,781 miles! The car has a clean CA title. I went ahead and added an original photo of the options list for the car but I will list them in the description below as well! A $5,000 deposit is required immediately via bank wire when purchasing the vehicle!

Options: Wheels Painted in Black, Sound Package Plus, 3-Point Seatbelt in Black, Cupholders, Bluetooth Phone Interface, Sport Chrono Package Plus, XM Radio, Black Full Leather, Floor Mats in Interior Color, 3 Spoke Sport Steering Wheel, Universal Audio Interface, Thick Steering Wheel with Alcantara, Adaptive Sport Seats, Auto Dim Mirror with Rain Sensor, PCM with Navigation Module, Alcantara Storage Lid with Logo, Rear Center Console Leather, Steering Column Casing Leather, Porsche Crest on Headrests, Headlight Cleaner Ext Color, Clear Tail Lights, Foot Rest Aluminum, Audio System Package, Center Locking Wheels.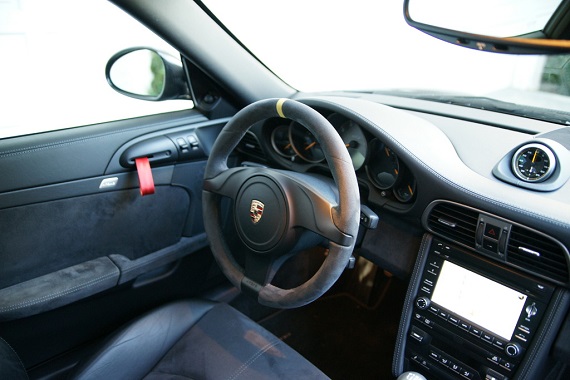 This is such a sinister looking machine. We frequently have discussed how a triple Black 930 possesses an extreme degree of malice in its appearance, but this GT2 RS even makes the 930 look a little tame. And my does it pack the performance to go with it. The GT2 RS almost certainly has a long life in front of it as an investment and pricing here seems in line with that. Thus, buyers hoping for some significant track time may be better suited picking up the standard GT2 and saving themselves a significant amount of money. The asking price here is a bit higher than the previous GT2 RS I featured, which had an asking price just shy of $300K and it did sell. Whether it sold for that price we do not know, but that at least provides us a benchmark for evaluating this machine. It's a lot of money, there's no doubt about that, but given its pedigree and performance capabilities this is not an atypical cost of entry.
-Rob