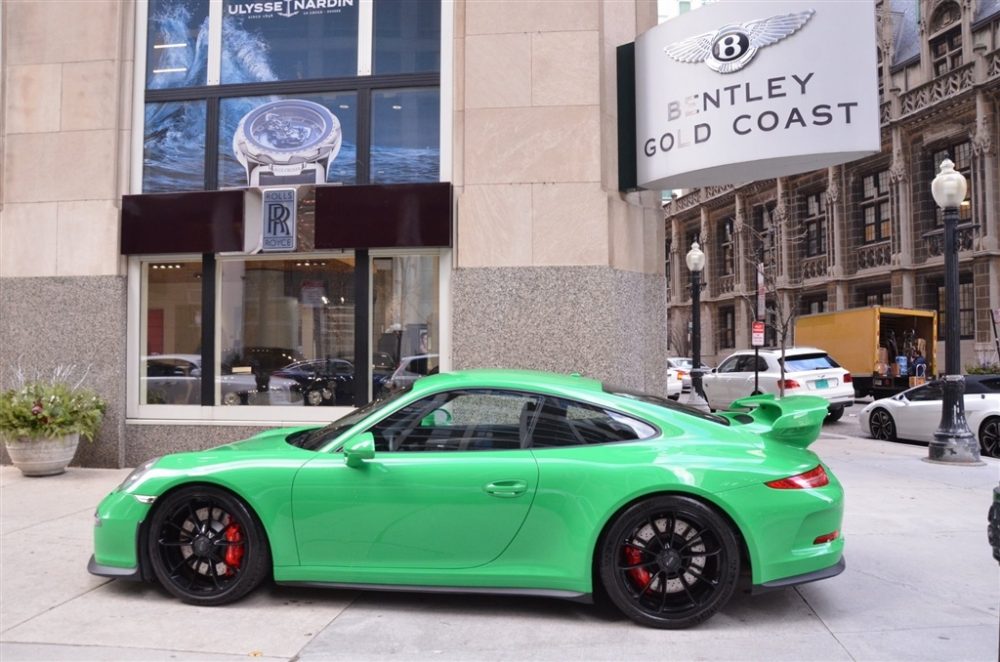 I'm going to follow upon yesterday's Viper Green 911T by jumping forward a few decades straight into the depths of modern technology, all the while retaining that beautiful color. At least I think that's what I'm doing. This paint-to-sample 2015 Porsche 911 GT3 appears to be Viper Green. We aren't told the color specifically, but the look is right. I do always enjoy coming across modern 911s (and Caymans) painted in these colors. They add panache to an already alluring car and serve as a nod to those enthusiasts who've been with Porsche since nearly the beginning. And this one even comes in at a price a good bit under that of the 911T. There are just so many choices!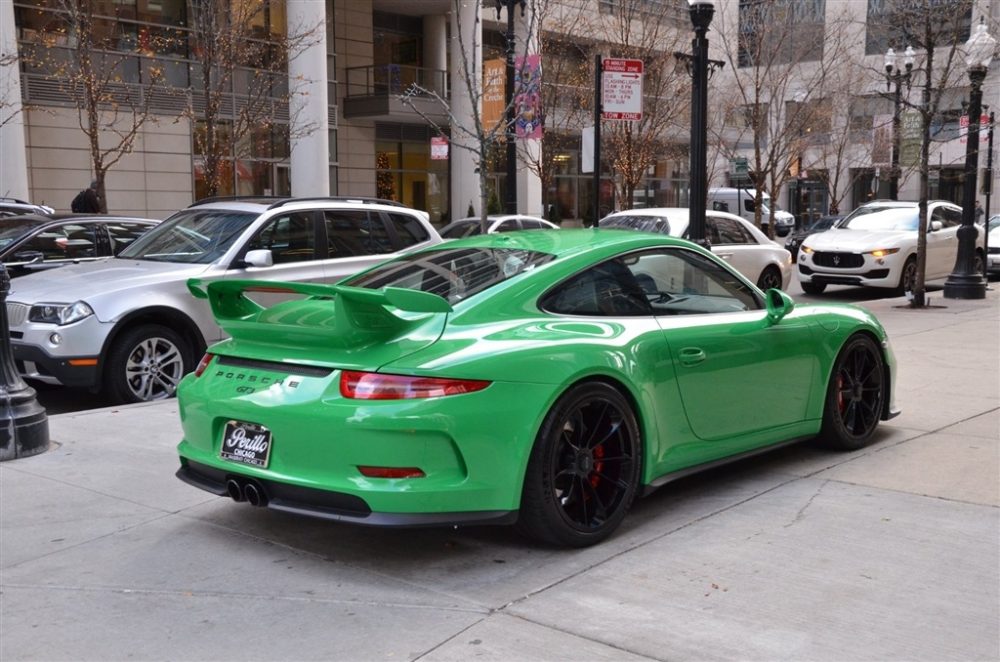 Year: 2015
Model: 911 GT3
Engine: 3.8 liter flat-6
Transmission: 7-speed automatic
Mileage: 7,394 mi
Price: $159,800 Buy It Now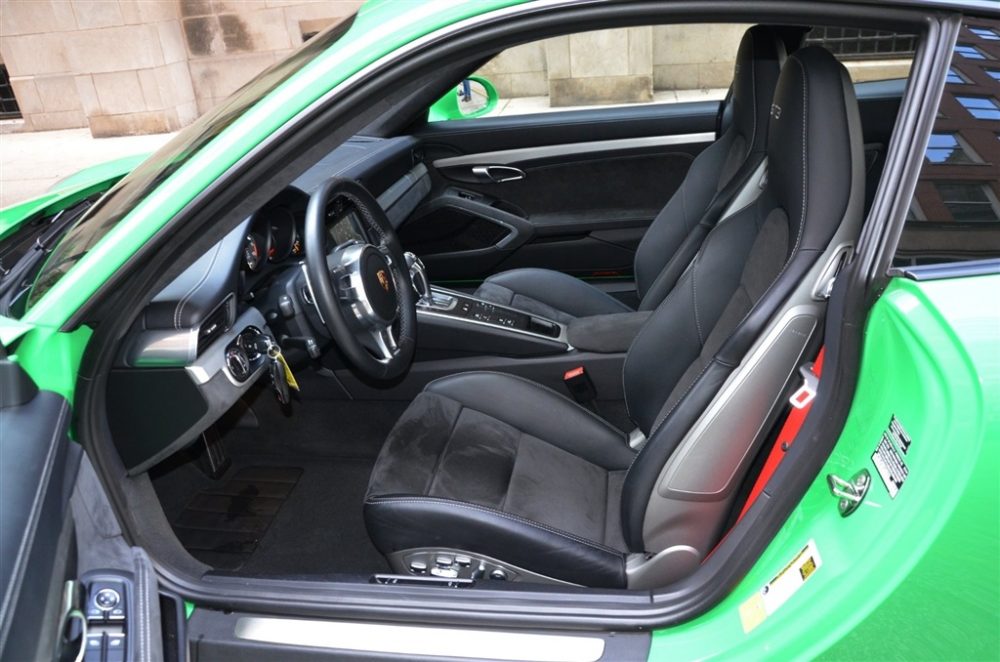 VIN:
WP0AC2A96FS183101
Stock: 83101
Mileage: 7,394
Color: Green
Trans: A
Engine: H6 3.8L
MPG: 15 City / 20 Highway
Drivetrain: RWD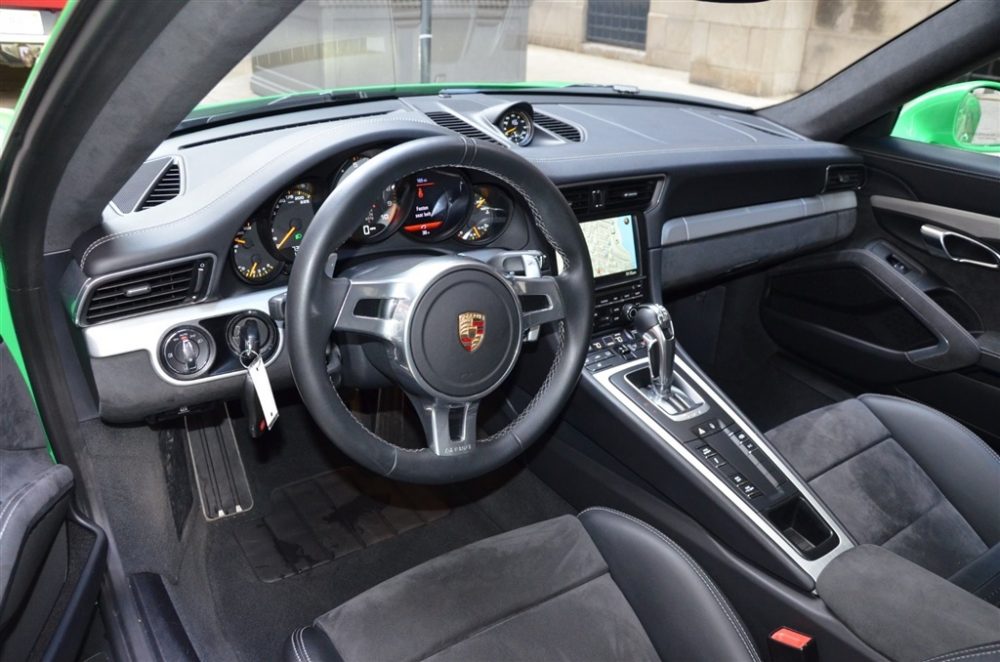 Obviously, judged purely on performance this GT3 will comprehensively outperform the 911T. So in those relative terms I guess that makes this a nice performance value! With 475 hp coming from its 3.8 liter flat-six engine the GT3 pushes the boundaries of what Porsche's engineers can get from this engine and allows it to keep up with even the quickest cars on the planet. Of course, the GT3 RS pushes all of these boundaries even further, but I think most will find the power from the GT3 quite sufficient. All of that power is delivered to the rear wheels via a 7-speed PDK dual-clutch transmission – the only transmission available for the GT3. Would some prefer a manual transmission? Perhaps. Though Porsche has been pretty clear about their intentions. PDK produces better track times; the GT3 is a track-focused machine. Thus, the marriage makes sense.
Either way the GT3 is a heck of a performer and when selected in a vintage Porsche color that refuses to go unnoticed you have something just that extra bit more special.
-Rob