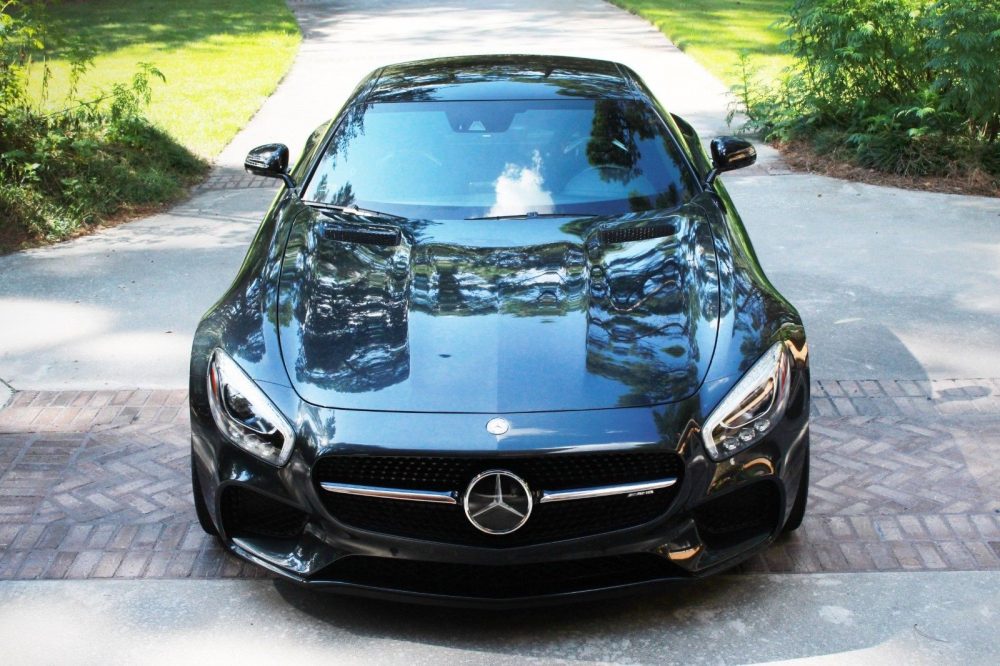 One of the things that always intrigues me is how one set of cars, usually a specific model or family of models, hits an arbitrary point in its depreciation and just sort of stays around that number as long as there aren't any extraordinary circumstances around a specific car like accident history or a super high amount of miles. That was a really long sentence, but stay with me here. What I always like to look is how cars end up being the price that they are on the used market. The overwhelming majority of cars I feature here don't really follow the rules of normal depreciation because they are often super niche models or cars that are so old that they are actually on their back up in terms of value. Other times this happens if the car is really limited production and just doesn't register on the radar of 99% of the general car buying public. Today's car, a Mercedes-AMG GT, falls into that category.
The AMG GT, along with the GT S, GT R, GT C and up coming GT 4-Door Coupe, aren't built on a normal pedestrian production model and then shipped to AMG for them to do their thing with. The C190 was built to be an AMG car since day one and might be on track to have their values stay relativity stable if history repeats itself from the other cars that were exclusively born as AMGs. The only real example we have of this is the SLS AMG that seems to have settled around $150,000 for the Gullwing version and $125,000 for the Roadster. The prices only go up from there once you talk about ultra-low mileage examples and the endless number of special editions they made of them. Mercedes doesn't have a replacement planned for it and calling this car, the C190, a successor of it is a stretch at best. So what do we make of AMG GT prices as they sit right now? Time to buy or still more room for a drop?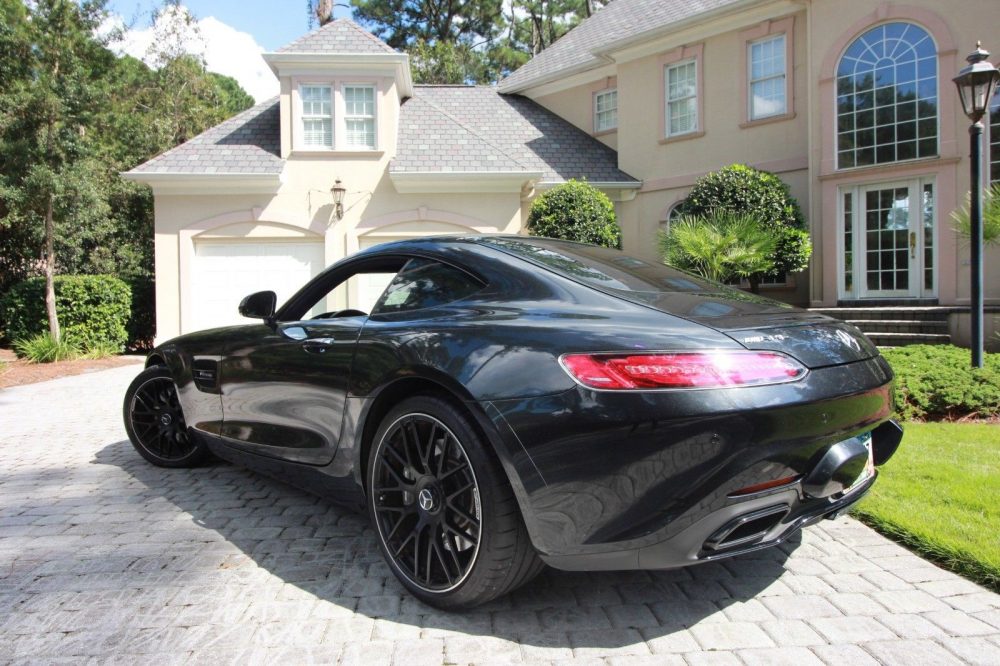 Year: 2017
VIN: WDDYJ7HA6HA010632
Model: AMG GT
Engine: 4.0 liter twin-turbocharged V8
Transmission: 7-speed automatic
Mileage: 13,400 mi
Price: Buy It Now $89,500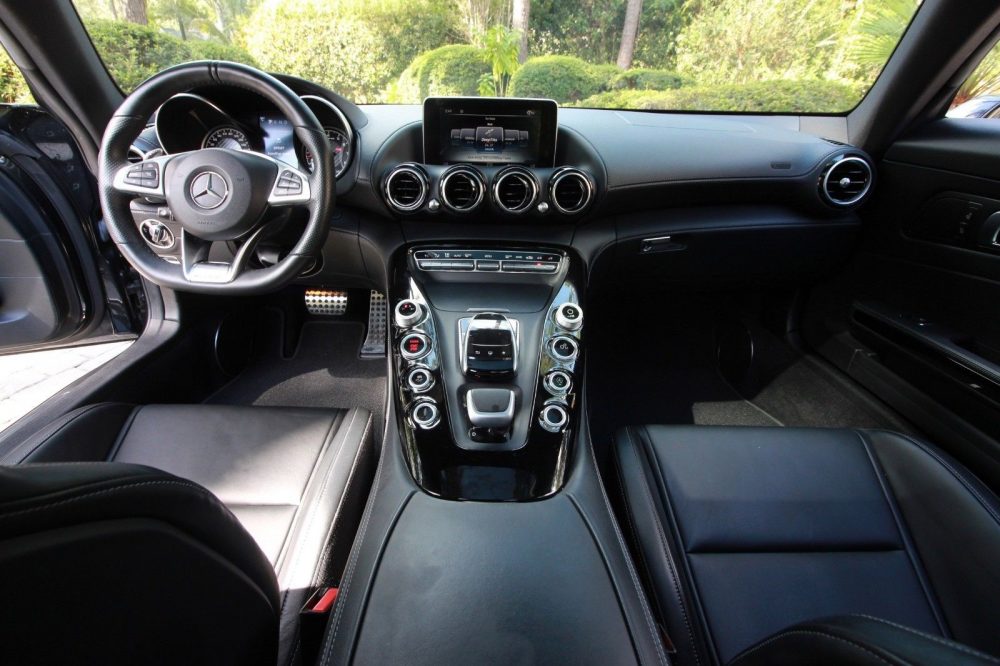 Ready for the love of your life? Buy this sexyscar. Your wife (or girlfriend!) will love it almost as much as she loves YOU! Unique that holds 2 sets of golf clubs or all your ladys luggage and get AWAY!!! Immaculate condition. Like-new. Save $50,000 off original price. (Hottest car on the road from a woman's perspective. )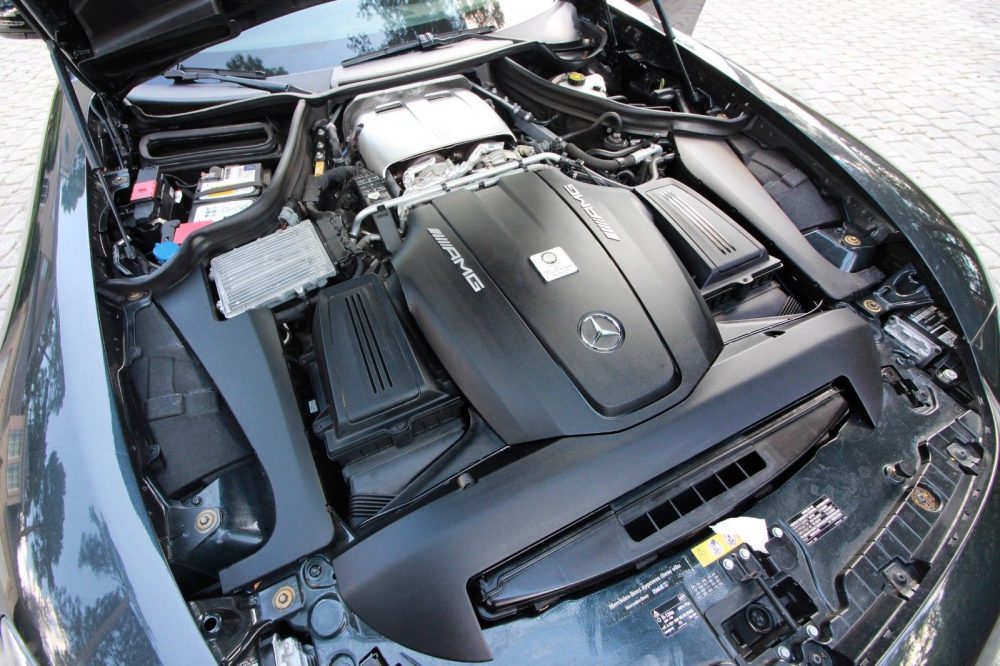 The 2017 up for sale in Savannah, Georgia is exactly what your typical used AMG GT is going to be on the market right now. An average amount of miles for the year and generally in like-new condition. The seller's description is one of the odder things I've seen to sell a car like this and you can probably guess why he bought this car and probably why he is selling it too. I assume the MSRP was in the $115,000-120,000 range so there was some depreciation when he drove it off the lot unlike the Porsche GT cars right now and that is to be expected. No one is begging a Mercedes dealer to buy one of these cars as production of them isn't exactly limited, but it isn't like your local Mercedes dealer has two dozen of them sitting on their lot covered in snow.
So the big question is, where do values go with these? Do I think they are going to stay at the price as time and miles go up? Probably not. Are you going to be able to buy one of these for $34,000 soon? Don't bet on it. I think the best example we might have to follow is actually the Nissan GT-R. They made a bunch of them but they were still relatively rare in the grand scheme of things. Those have settled at a floor of around $60,000 for a well-loved version with some even hitting $50,000 that have a bunch of miles and modifications. It wouldn't surprise me to the GT follow the same path with the GT S staying a little higher and the Cabriolet cars staying above that level. I'm curious to find out, that is for sure.
– Andrew